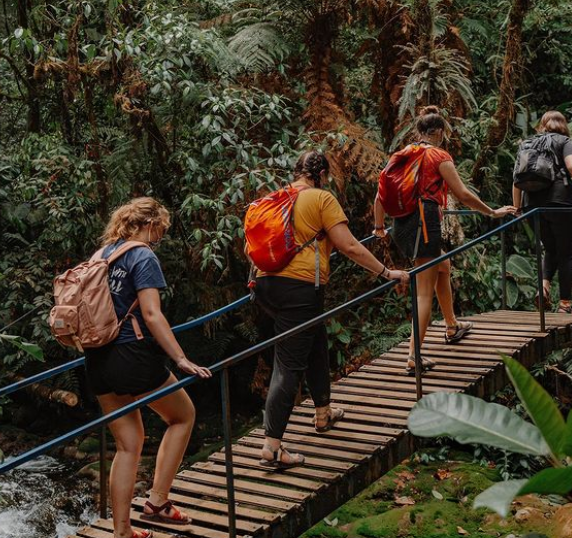 One of the most unique things about volunteering with ILP is that you get to spend an entire semester abroad — and in my opinion it's way better than just visiting for two weeks.
A full semester (4 months) may seem like a long time to commit to at first, but the experiences and affordable cost far are some of the biggest pros. I loved my semester trips — I spent a semester abroad in a few different European and Asian countries and got to see so much. Because I was actually living for a semester overseas, I could country hop on the weekends, and see even more on vacation ... ILP was exactly what I was looking for.


---
Looking for a few more insider travel tips?
Get our adventure updates here.
---

When you're looking for semester travel programs for college students, you'll run into a ton of different organizations out there. Some let you go abroad for 10 days, 1 month, a semester, six months, etc. And while you may think shorter trip would be your benefit, I'm such a fan of the adventure semester programs or study abroad semesters that let you experience the world for an entire semester.
A Little About ILP
I'm so glad I found International Language Programs when I was researching study abroad and semester abroad programs. ILP is a non-profit based in Utah, USA who has decades of experience sending college-aged volunteers abroad for a semester of adventure. It's one of those "semester travel programs for college students" ... but totally unique in a few ways.

You don't have to be a college student to volunteer with ILP, but we've had a few students count their ILP semester as a "semester off from college programs", get internship for their time abroad, or focus to make it more like a study abroad semester.

Volunteers spend a whole semester living in a country, spending part of their time teaching English or helping in an orphanage, and exploring the rest of their time. You're only volunteering part-time, with weekends off + vacation days so you can get a lot of traveling in. It's a group-centric experience: plan on teaching, living, traveling, and exploring with a group of peers.

Learn way more about ILP here (like who can volunteer, program costs, and when our semesters depart).
What Countries Can You Go To For A Semester Overseas?
We have locations all over the world! We started in Russia in the 1990's and have grown to have programs dotting Europe, Asia, Africa, Central America, the Caribbean and more. Find a list of all of our programs here.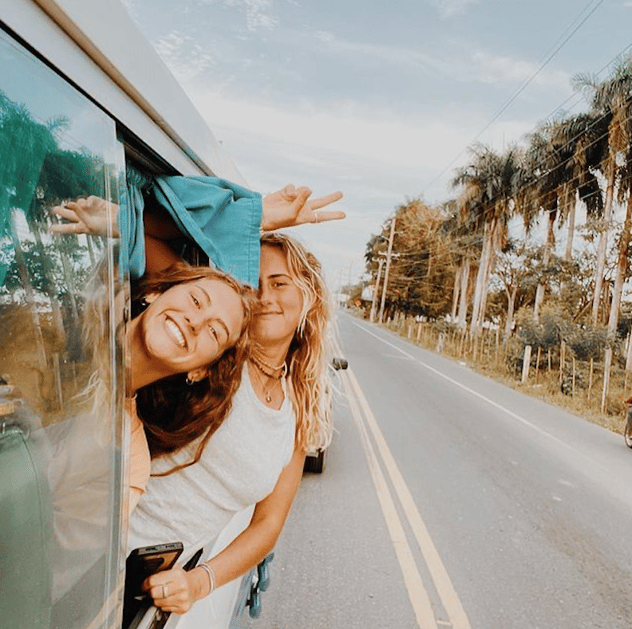 I could go on and on and on ... but I won't. I actually went on ILP a few times, mostly because once you go once as a volunteer, you can go back as a Head Teacher (kind of like the peer leader) for free, or for an amazing discount. It's too hard to pass up! Especially since there aren't too many gap year semester programs out there that arrange your housing, flights, visas, and more, plus pay for your program fee.

And while I loved so many things about my time in Europe, I'm so glad I chose a semester overseas program that had all of these perks:
It's An Affordable Semester Abroad
The biggest perk of ILP is the cost. I loved that my flight, visa (if necessary), housing, and meals were covered, along with a few other elements. That's all included in your prrogram fee!
Plus, things were even more affordable once I started fundraising. When you send in an application, you're put in contact with your very own ILP rep who has volunteered abroad before and can answer all of your questions. I talked to my rep about fundraising and got a packet full of ideas that helped me pay for my trip + spending money to use on vacations.
You Have Time To Do It All
Have you ever gone on a trip for a few days or a few weeks and once it came towards the end you weren't ready to leave? Short trips can definitely be fun, but having something longer gives you plenty of time to do what you want to do and see what you want to see.
If you're there for a week or two, you're only going to see what the tourists do; you're not going to find those hidden gems or really get to know the culture. You just don't have time to do much, so you do a couple of the big main things that everyone does.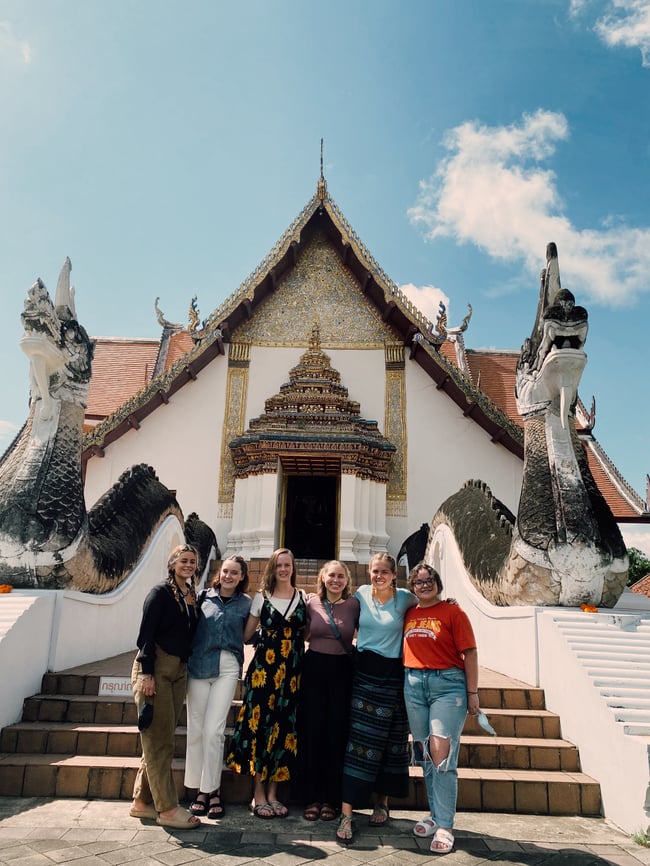 You Will Learn So Much
Learn How To Live In A Foreign Country
I loved having a full semester abroad because it helped me feel comfortable in a totally new world. At first I was completely out of my comfort zone and there was definitely some days where I stretched myself, but little by little my confidence grew. After awhile I knew I how to get around the city I lived in easily, I picked up some of the language, made friends with the locals and new the best places to eat around town.
Knowing my surroundings and being able to live more like a local than a tourist was one of the best parts of the experience. I gained tons of confidence because, hey, I was living in a foreign country and I knew what I was doing!
Plus, there were others in my group who took online classes and really pushed themselves at our language classes, turning this opportunity into more of a study abroad semester. You will learn so much!
See Big Changes In Yourself
I was nervous to go on my first trip because I didn't want people or things to change while I was gone. When I came home yes, my family had re-painted the living room but nothing crazy new had happened. My friends still did the same things together, my room was untouched it and everything was almost exactly how I left it.
The biggest thing that changed was me. I came back with confidence, a love for a new culture, amazing memories and incredible friends. Yes, there may be a few things that change at home while you were abroad, but they will be small in comparison to how you personally changed — travel changes you life, in the best (and tiniest) ways.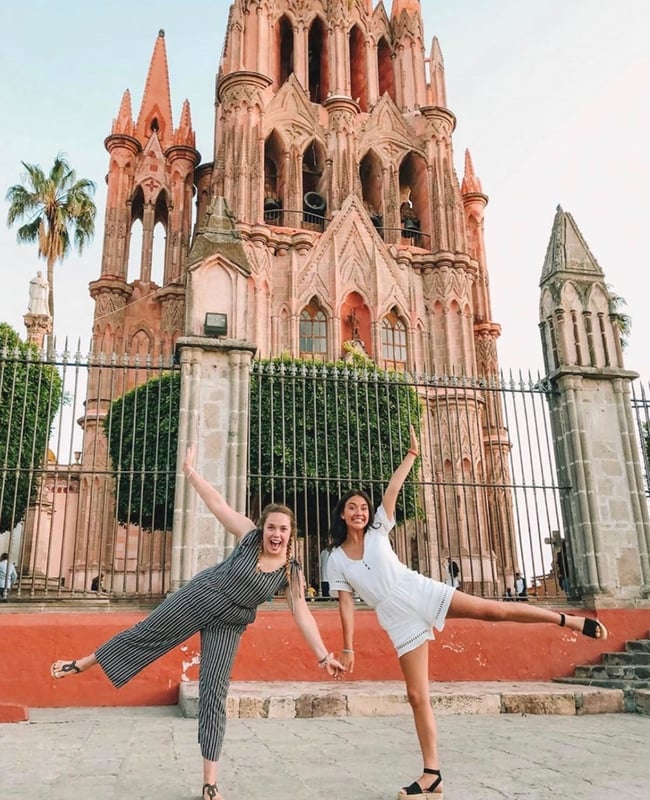 How To Actually Make It Happen
How To Learn More
Interested? If you're like me, you'll want to do tons and tons of research about the program, all of the countries, and more. We have more than a few resources for you to check out:

ILP.org
Quick ILP Facts To Know
Which ILP Program Is Best For You?
Which ILP Humanitarian Is Right For You?
Is Teaching With ILP Hard?
Tips For Your ILP Interview

Affording Your Semester Abroad
If cost is standing in your way, we have lots of options. First, we keep costs low for our Program in the first place, including the flight, visa, housing, meals, and a few other elements so you don't have to worry about paying those on your own. And we have had so many successful fundraising stories and step-by-step instructions so you can get the same results. We have had volunteers fundraise half or even their entire program fee by posting on the Instagram stories, fundraising on Facebook, sending around a Fundraising letter, and more.
When you send in an application, you can talk to your ILP representative who can give you way more info about all of our fundraising ideas. We also have payment plans in place so you're not paying for everything at once. You can also talk to your ILP rep about any available discounts.

Ready for your own semester abroad?
We've got programs all over the world, plus we know it can be expensive which is why we keep costs low (and include your airfare, housing and meals + more) into your program fee. Have a couple of questions about semester, choosing a country, or what this program is all about? Keep in touch!