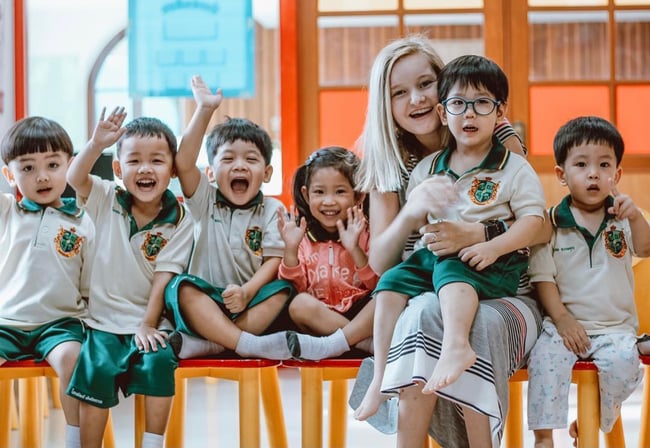 Even though you don't need any teaching experience at all to volunteer with ILP, it's a question we get all of the time.
I knew I wanted to do some traveling but didn't want to go alone ... I was so glad I found ILP which helped me figure out which country would be best, and had so many perks! I loved being with a group, having my flight, housing, and meals, all arranged and so much more ... but right before I left, I was still wondering how hard the actual teaching part of my semester would be!
---
ILP is a service-based semester abroad experience — come teach English abroad or help in an orphanage in countries around the world
---

As an ILP volunteer, you'll spend about a half day volunteering (up to 4 hours of direct interaction with the kids, plus preparation time, transportation, and clean up). You'll be volunteering Monday to Friday, with weekends off! Depending on your school, you may be teaching little kiddos who are as young as 3, or older students who are preparing for college exams. Our program really does make a difference to the students you teach…and you don't even need any experience at all to come.
Trust me, I went to a couple of countries with ILP with zero teaching experience and did just fine. Here's how —
How Can You Teach With No Experience?
You don't need any teaching experience to volunteer with our program — ILP provides training and support along the way.
Once you've filled out an application and have been assigned a school, each volunteer receives pre-departure training on our unique ILP teaching methodology. During this training, we talk over what a typical lesson will look like and give you tips. There are also lots of help planning and teaching lessons on the ILP blog. Then, more importantly, after you arrive you continue to receive training and help while you're teaching classes and really navigating how it all works.
Most of our volunteers have no prior experience teaching (or know how to teach in another country) and we don't expect you to know everything after training. Actually, it takes most about a month into the semester before they feel comfortable with teaching, so we expect that.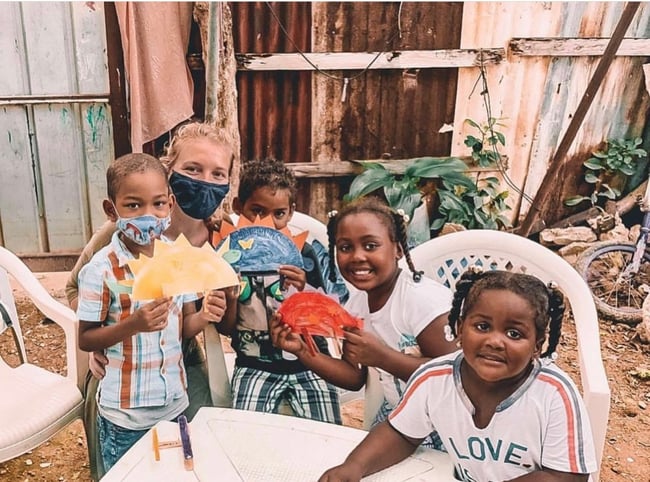 Remember, Everyone's New To The Program
Because our teaching method is so unique, it's new to everyone. Even volunteers who are studying education will need to be trained on ILP's specific program. Because no one has had experience teaching with our program before, volunteers who want a make a difference, want to travel the world and enjoy being around kids all start on the same page.
The first week of teaching is typically the most difficult, and it can take up to a month to really get the hang of things, which is built into the way the program is structured. So if it is taking you time to adjust to teaching English abroad, you're not alone. You also won't be alone if teaching doesn't feel like it's getting easier, or you still have stressful teaching days months into your semester.
While you will probably be teaching with others who have never taught before, you will have a Head Teacher who is familiar with our teaching method because they've completed an ILP semester, and are there to help you out (more on that below).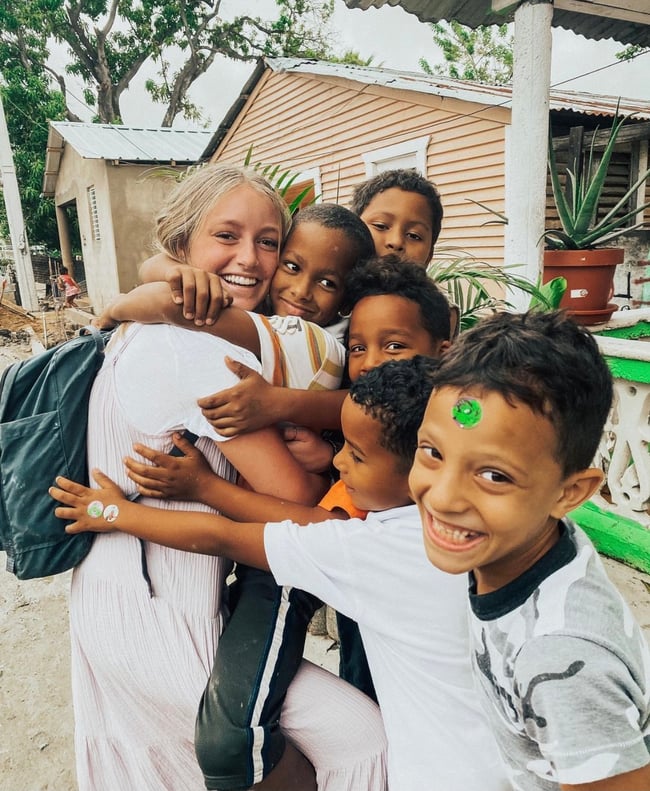 You've Got A Head Teacher To Help You Teach In Another Country
While you're volunteering to teach English with ILP, you won't be alone. You have your group, past volunteers, and your Head Teacher to help you.
Each group of ILP volunteers goes to their country with a head teacher: someone who has taught with ILP before.While they don't teach classes, head teachers are there to help you figure out how to best manage your classroom, help you plan your lessons out and lots of other behind the scenes stuff to make your semester abroad great.
They will have weekly get-togethers with your group to go over teaching tips and strategies to help you all manage your classroom and have smoother lessons. You guys can also help each other brainstorm lessons ideas and get help by talking with your Head Teacher and your ILP group. Your group is there to help too — it's good to remember that everyone is in the same boat: teaching English in a foreign country. Lean on each other and learn teaching tips from past volunteers and the volunteers in your group.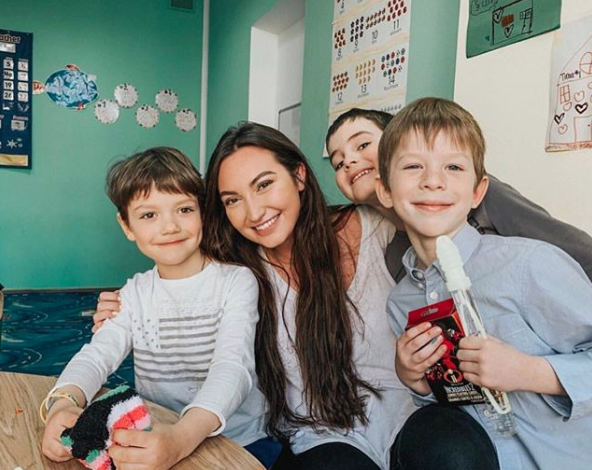 It Takes Time (+ There Will Be Hard Days)
We know you won't be perfect your first few lessons. In fact, it usually takes about a month to feel really confident teaching classes. Once you get the hang of it, most volunteers find that planning and teaching their lessons comes more easily than they originally anticipated, but they still take work.
Plan on taking a full month to adjust on how to teach, and then you will still have some days that are going to be tough. Teaching kiddos is difficult for many reasons, especially in a new country. The kids in your classes will have short attention spans. They are learning everything in a totally new language, which can lead to distracted kiddos. It's not uncommon to had kids in your class who would rather talk with their friends and not follow rules.
But these kids also have a huge amount of love to give. Talk with any ILP alumni and they'll let you know that sometimes, the hardest kids ended up being their absolute favorites.
You Will Have Hard Days
While rewarding, it's also good to know that a lot of days are totally exhausting. Teaching children who have the attention span of about 15 seconds will take effort. Some of the kids you are teaching come from difficult home lives where they don't have a parent to teach discipline. Those behaviors show up in the classroom and can lead to teaching days that are rough.
Sometimes (okay, most times) your lessons don't totally go to plan. Maybe that lesson you thought the kids would love ended up being a total bust, and the kids got bored and decided to commandeer the art supplies, making a huge mess.
I can almost promise you that each of these things will happen wherever you volunteer to teach English abroad. Teaching is hard and it's a lot of work, but so many of our volunteers (myself included!) say it's absolutely worth it. But, we have a feeling that once you fall in love with "your" kids, you'll find that every bit of energy you put into your classes will be worth it and become one of your favorite parts of the experience.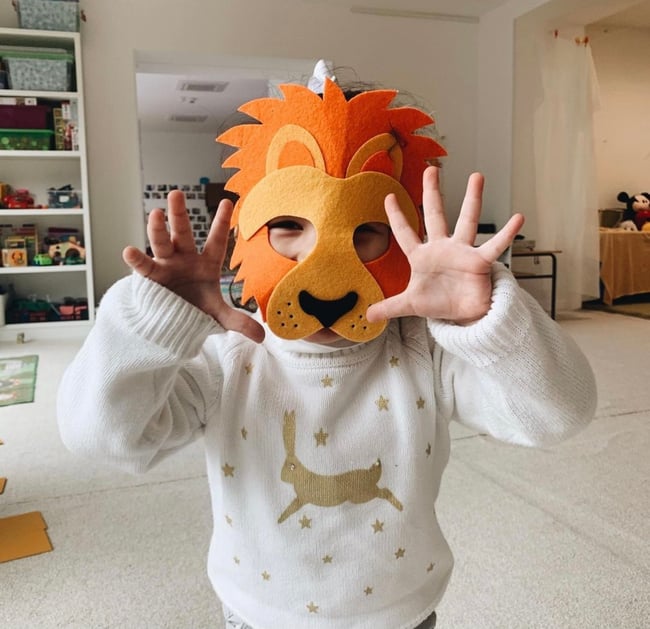 Hear From Some Past Volunteers
Just hear from a couple of ILP volunteers if you need a bit of convincing:
"This was a hard goodbye. It has been the best experience I have ever had being with these kids the last 4 months. They have taught me so much about simple lifestyle and true happiness. My heart is so full today for my dominican babies. They deserve the best things in life"
— Tori
"As fun as all the exploring we do is, these kids are the real reason and purpose I'm here. So far, teaching has been both challenging and rewarding (95% challenging this early on🤪) but today I am feeling especially grateful for these kids. I love them more and more every day💕"
— Brooklyn
"Teaching has been really challenging, really exhausting, and a lot of hard work. But seeing these smiling faces makes it worth it. I 🤍 my kiddos"
"I truly love every single one of my kids. I absolutely love getting to know who they are and their individual personalities. Being a teacher is hard and can sometimes be exhausting. However it is hands down the most rewarding thing I have ever done. I love these kids with everything I have in me. Saying I am grateful for them and this opportunity is an understatement. I am so beyond blessed and grateful"
"I came into this semester dreaming of travel and adventure but I stayed because of the kids that stole my heart. I didn't expect to like or even be good at teaching but Thailand threw me for a loop because that became my day to day passion and purpose. You'd think that waking up to nursery rhymes and crying children every morning would get old but I would do it all over again just to share another squeeze with one of my students ... They were truly the sunshine in my day and I wouldn't have survived those four months without getting to play with them every day. The love I have for each and every one of my kids is like no other. Long story short— I left a big chunk of my heart in Thailand"
— Whitney
"We've been home for a few days now, and I miss my babies. At first, teaching was one of the hardest things I've had to do. I didn't really grow up around kids and didn't expect them to be as crazy as they are every day was another opportunity to try new ideas and practice my patience. I can't say the teaching ever really changed, but my heart did. I grew to love my little kiddos so much. They taught me more than I could have expected.
— Heather
"feeling so blessed today. my sweet dominican babies have so much strength, courage, and joy inside them. every day my girls will tell me about their families and sometimes I just have to give them a big hug and cry a little. I didn't realize how much I truly have until I came and listened. these kids light up my every day and even when they are crazy I wouldn't change it for the world. I'm so grateful for them and everything they teach me. not looking forward to saying goodbye"
— Becca
"These past 4 months have been some of the best of my entire life ... I got to experience a new culture together, travel through Mexico, and teach the cutest kids. These kids have been the best part of our experience here and it was so hard saying goodbye to them. I am going to miss the constant hugs, cheering with them, singing the same songs over and over, and hearing "teacha Lexie." Forever thankful for these kiddos"
— Lexie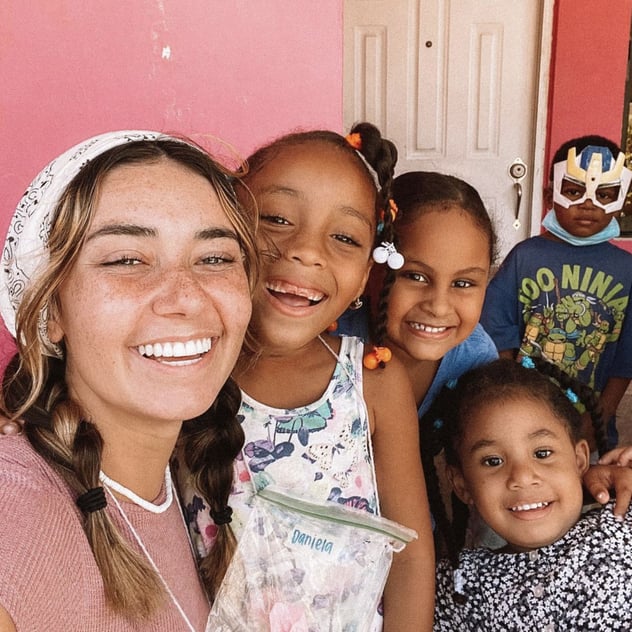 Still have some questions?
We have answers! We also have an overview of what it's like to teach in another country with us, how to manage a classroom, lesson ideas, and where to get supplies for free, right here in this guide for Elementary Education Teachers and ILP teachers.
Come talk to someone who has volunteered with ILP before and can fill you in on what you need to know: