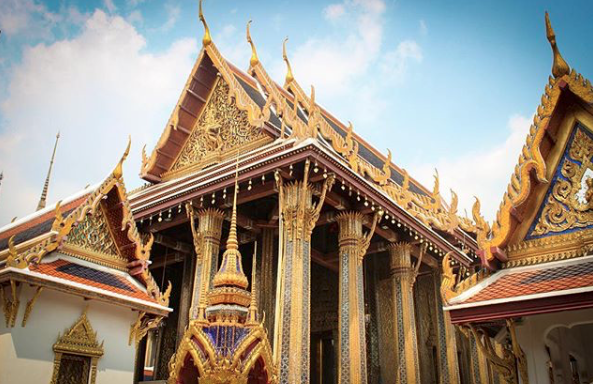 Check out this itinerary from past ILP volunteers that will help you make the most of your trip!

Not an ILP volunteer who will spend a semester living in Thailand, teaching English? Let's change that — here's the application.
Bangkok is a big city and with big cities, there is A LOT of stuff you can do (here is our list of things to do and things not to do!). But ILP Thailand volunteers are the following:
Grand Palace
Chatuchak Market
Sky bars
Reclining Buddha
Floating Market
Wat Phra Kaew
You will not be disappointed if you go to these places, but how would you go about fitting all of them in in only 2 days? Check this out!
Saturday
Let's say Saturday is your first full day in Bangkok. What should you do? First, you should start in the morning — early in the morning. Thailand can be hot and trust me, you will want to do as much in the morning and evening as possible.
Start out by check out the Grand Palace. It will give you a taste of the culture in Thailand. Beware though, there a many scams at the Grand Palace. Do not believe anyone that tells you the Palace is closed (it's opened 365 days a year). Also, be prepared and wear clothing that covers your knees and shoulders. The Grand Palace will take you a few hours. When you're done, it's going to be hot so cool off while you grab some lunch!
Afternoons are the hottest part of the day in Thailand, so trying to find somewhere out of the sun will be your next stop. This is where the Chatuchak Market is a good choice. Make sure you take a taxi (tuk tuk's may drop you off at random markets) and enjoy the mass amounts of souvenirs and goodies you can buy. This market is huge and you can spend hours and hours here (Make sure you take advantage of the cheap prices when you're at the markets! ). Give yourself plenty of time.
It will most likely be evening by this point and you will be hungry! Check out a sky bar and enjoy the view!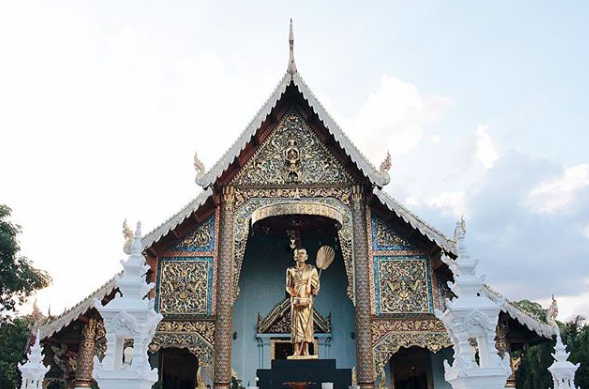 Sunday
Again, start out in the morning and take advantage of the "cooler" weather. Start out by going to a floating market. There are many floating markets you can chose from, but the most popular is about an hour to two hours outside of the city. You will need to arrange some transportation to whichever one you chose. The floating market can take up to half a day, so plan for it to take that long. You may want to pack some snacks as there aren't many eating places around. Again, you will get to enjoy all the souvenirs and unique presents you will find!
When you get back from the market, head over to the Reclining Buddha temple (a.k.a Wat Pho). A lot of sites say it's free. That is NOT true. If you want to see the 100 foot reclining Buddha (which is the reason to go), you will need to pay around 100 Baht per person (about $4 USD). Make sure you get there before 5:00 pm! There area always beautiful grounds that you can roam around. The water taxi is the easiest way to get there.
If you're feeling really adventurous, you can head over to Wat Phra Kaew. This is where the Emerald Buddha is located. It closes at 6:30, so don't be late.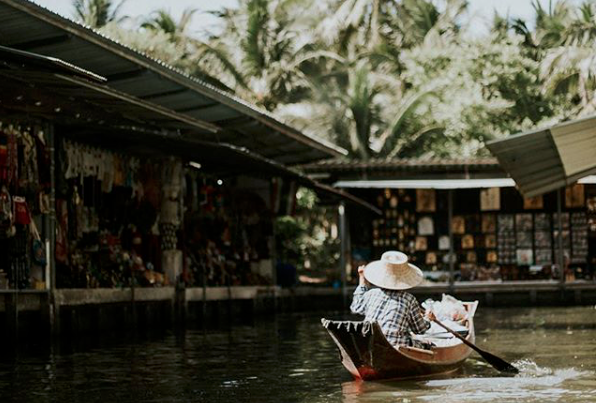 This is just a weekend itinerary for Bangkok, and there is a lot more do if you have time, but these will hit the most popular highlights!
---
Do you want to teach English abroad? Do it! Check out how you can serve with ILP in Thailand below!