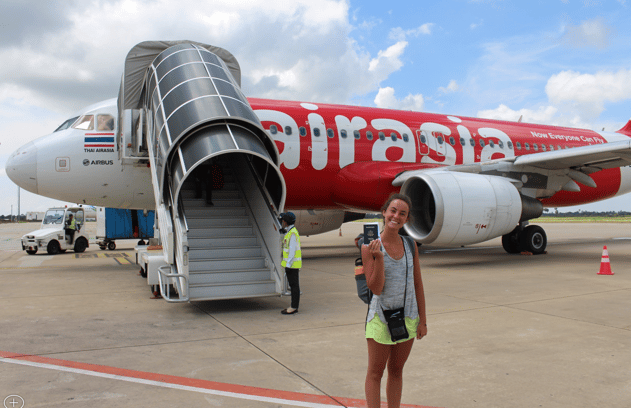 Save money and let the airport be where you fly to super cool places, not your one-stop shop for picking up gifts to bring home.
I probably don't need to tell you how to spend your money while you are traveling abroad. Ah-mazing Lithuanian cafes, fresh fruit and Horchata in Mexico, and flights to really cool places…you know, stuff like that. But if you want to save your cash and still bring home souvenirs, do not shop at the airport. I repeat: Do not shop at the airport.
Oh and by the way, if you're into the whole money saving thing (who isn't?) but still want to live abroad for a whole semester (um, yes please!) take a look at this free ebook about paying less while volunteering with ILP!
For example, the airport is great for things like flying to Prague or London for the weekend but is a terrible place to buy things. Especially souvenirs…It's soooooo expensive. Even the food is way more expensive here. Unless you want to spend all of your money buying things you can get for way less somewhere else, read up on these tips:
Do Not Buy Them At The Airport
Do Not Shop In Touristy Spots

Do Not Buy Souvenirs At The Mall
Do Not Buy Them At The Airport
It's just too expensive at the airport! You may be able to find a cool gift, but I can guarantee it will be overpriced and isn't your best option because the best souvenirs are the things you really can't get anywhere else. They are like little memories of your trip, like Russian nesting dolls painted by the sweet man whose done this his whole life which is what his father did for a living…right?
Scout out the alleyways for flea markets and shopping streets and city squares for souvenirs like that, not overpriced trinkets next to your boarding gate.
Plus, you're going to get the best deal when you can haggle over the price, but at the airport they're not interested in bargaining with you. It's that high sticker price or nothing.


Do Not Shop In Touristy Spots
Oh and another thing... (can't have too many travel tips, right?) even if you do your souvenir shopping outside of the airport, the touristy cities are more expensive than the smaller cities. But that doesn't mean you can't shop or eat while seeing the big cities like Paris, Venice or Prague.
So when you are looking to get lunch in Dublin (make sure to eat these foods) walk 10 or so minutes away from the huge touristy spots to get a better price. You'll also find better prices when it comes to the souvenirs if you aren't right where all the tourists go.
Often you'll find the same souvenir over and over, in different cities. Keep an eye out while you're traveling so you can get a feel for what there is and how much they're asking for it. If you see something that you just can't live without, you might want to grab it but you're going to save a lot of money if you're willing to wait and see what's available at the local flea market in the city you're living in.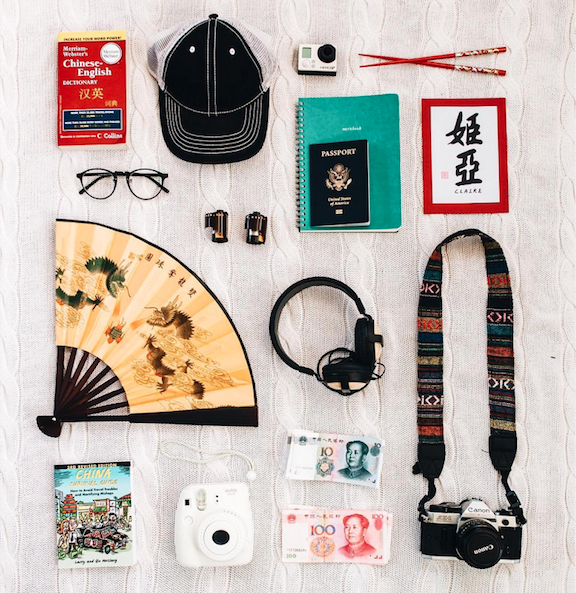 Do Not Buy Souvenirs At The Mall
Yep, there are malls just like we have in America. They're going to be in nicer parts of the city and guess what, the prices are going to be just like they are here in America. Not super cheap.
You've got to go to the cute little pop up stands where a lady and her kids are selling from a booth. That's where you can get the best deals and bargain those prices even lower. You might also be able to find these cheap souvenirs for friends and family at the same booth.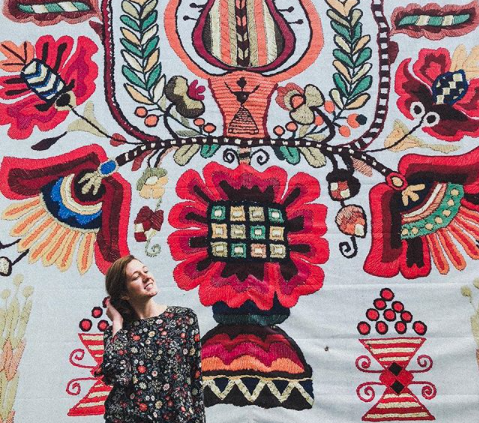 Still have a few questions about living in a foreign country (and how to pay for it and what teaching English is all about)? Yeah, that's pretty understandable and we've got you covered—read up on our FAQ and let's stay in touch!