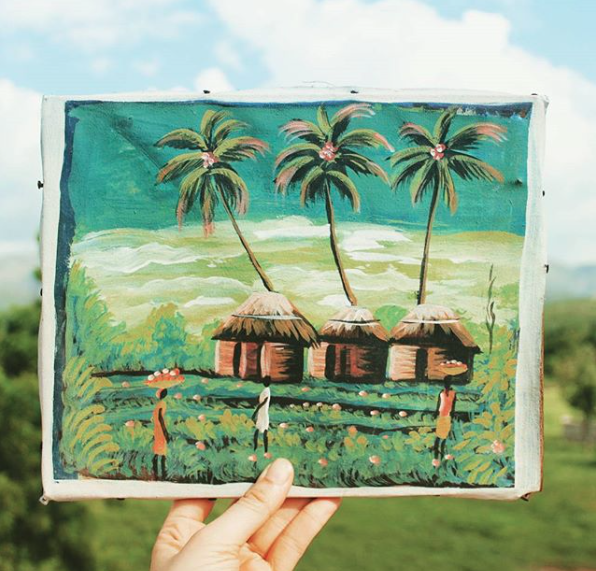 You're traveling abroad, having the time of your life exploring new enchanting cities, iconic landmarks and gorgeous scenery .. but before you spend all your money on pointless souvenirs, consider starting a collection of something more meaningful.
When you finally came to realize just how affordable traveling and volunteering abroad can be, I am sure that you didn't picture yourself wasting money on tons of random souvenirs. Instead of buying everything in sight, we recommend finding really special items to remember your trip.
Wondering how to pay for a semester abroad? We have our favorite fundraising tips and discounts right here.
There are tons of memorable and worthwhile souvenirs to pick up on your international trips, but tons of ILP volunteers have decided to collect artwork during their semester abroad. Here's what two ILP volunteers had to say about their experience buying art (and making a difference) while traveling abroad: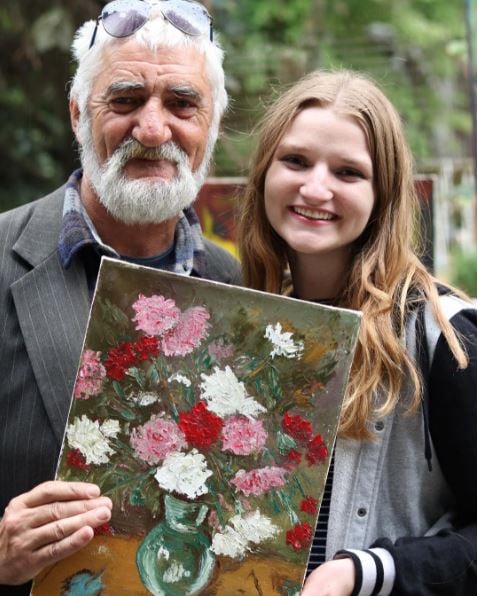 "Literally the sweetest thing ever. I'm collecting art as I travel and I bought this piece from this man who just melted my heart. It wasn't much in U.S. dollars but the sale must have meant a lot to him, as he proceeded to kiss my hand and my cheek and bless me multiple times. So tender. He's the proud artist and told me that it's a one-of-a-kind painting, and thanked me again and again. I thanked him and told him I'd hang his beautiful work in my home. Thank you ILP for giving me opportunities like this!"
— Braelyn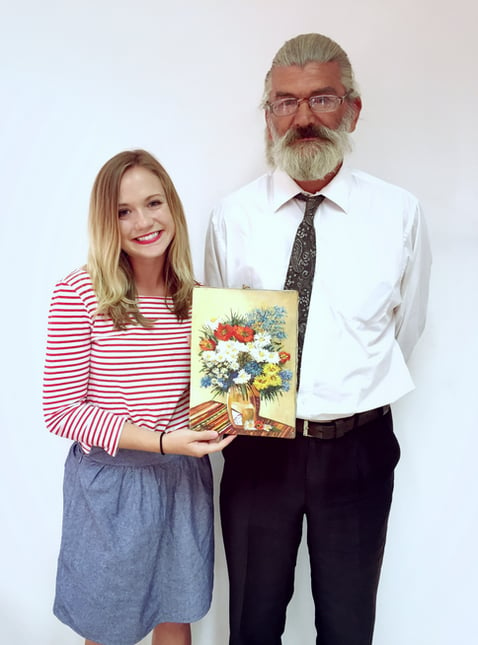 "One of the best parts of my week was buying this beautiful painting from Vasile at church. He is an amazing painter and it is his only source of income. He doesn't speak any English but we were told how happy he was that we are all buying his paintings because he hadn't sold one in 6 months. I will always always always cherish it!"
— Emma
No matter what you decide to buy and collect during your time abroad, remember to have fun! (And know how to pack those fragile souvenirs safely so they get home in one piece!)
Still need a little more info on how you can travel the world while you teach English or volunteer in an orphanage? Do it all with International Language Programs (ILP)! ILP is a non-profit organization who has years and years of experience sending college-aged volunteers abroad to countries all over the world.

See what's required for an ILP volunteer here and get your questions answered by talking with an ILP representative!