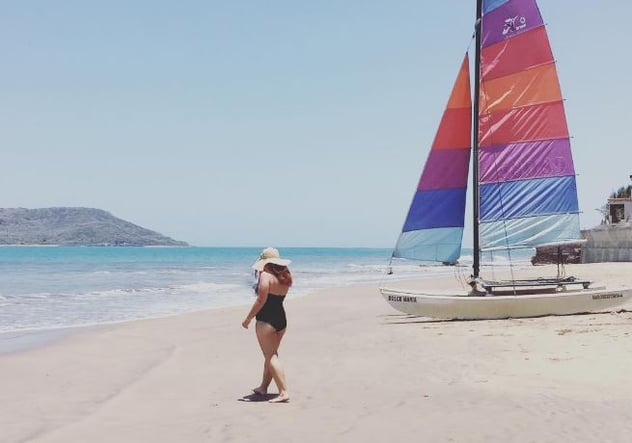 This country is way more than what you think it is so stop overlooking Mexico.
You can't really get a taste of a country when you're only there for a couple of hours on a cruise stop. Or even when you visit just one city for a week-long trip. Good thing you can actually live in Mexico with International Language Programs.
Want a little more info on ILP? We have bit more about volunteering in Mexico you might be interested in.
ILP sends volunteers abroad to teach English to children or serve in an orphanage in countries around the world, including Mexico. Once you know you want to do a semester abroad with ILP It can be pretty hard to decide which country you want to go to, but Mexico is really our best kept secret.
Plus, if you choose Mexico, your Instagram feed is about to get real colorful.
Also, there are beaches.
And jungles.
And tacos.
Basically, you've got it all in Mexico.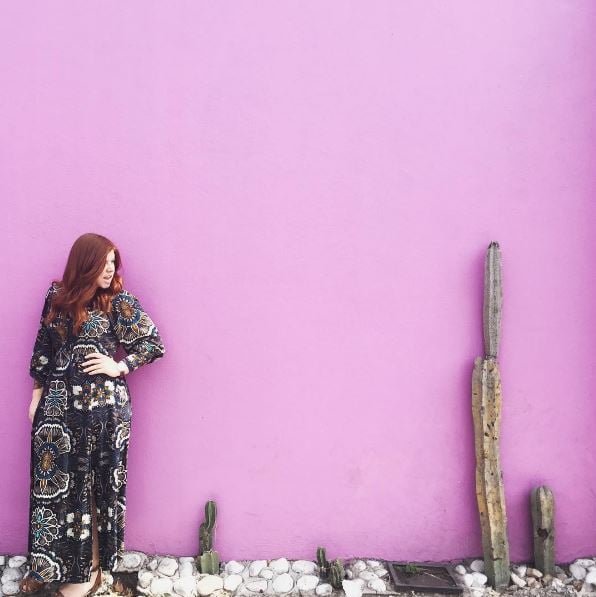 There's tons to do in this country, but here are just a few of our favorite things:
Go Visit a World Wonder
Beachy & Adventure Packed Vacations
Eat The Best Food
The Easiest Language To Learn
Great Shopping
The Most Loving People
Opportunities for LDS Volunteers
Go Visit a World Wonder
There is an incredible ancient ruin in southern Mexico that you made of heard of — Chichen Itza is a World Wonder, so start in Mexico and cross one of seven off your list.
There are actually really cool ruins to see all over Mexico. Remnants from the Aztecs, Maya, Toltecs, Zapotecs and countless other ancient cultures (maybe even aliens?) that you can see up close! Some of these spots are actually close enough to explore on a weekend if you're an ILP volunteer. Since you'll only be teaching English part time and have every Saturday and Sunday off, you'll have plenty of time to see all sorts of ruins.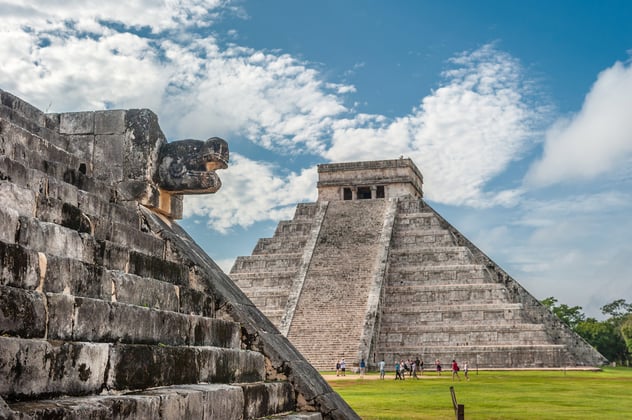 Beachy & Adventure Packed Vacations
If you love the outdoors, you're going to love Mexico. You'll find everything from thick jungles to mountains to deserts which means there's a ton of different types of things you can do. Go ziplining (pay just $5 to zipline over these hot springs), ride horses, hit up some natural hot springs, hiking, and of course, adventures at the beach.
No trip to Mexico is complete without a trip to the beach! There are tons of beautiful beaches to choose from, but here are our favorite beaches in Mexico. While you can spend days just soaking up the sun, make sure to cross off another bucket list adventure by holding and releasing baby sea turtles.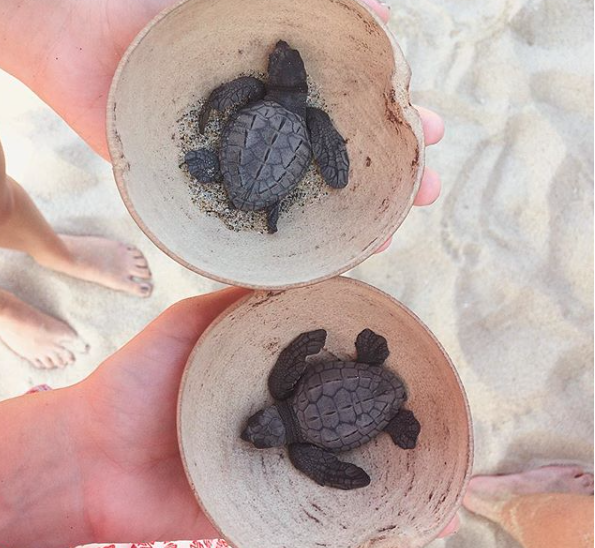 Eat The Best Food
Besides eating millions of tacos (trust me you'll want to eat that many!), there are so many delicious foods that you have to try. Horchata, churros — ice cream stuffed churros, tortas, the best kind of Coca Cola ... and way more. Make sure you try these street foods while you're there.
Trust me, you'll probably never want to eat Americanized Mexican food again once you've tasted the glory of authentic Mexican food.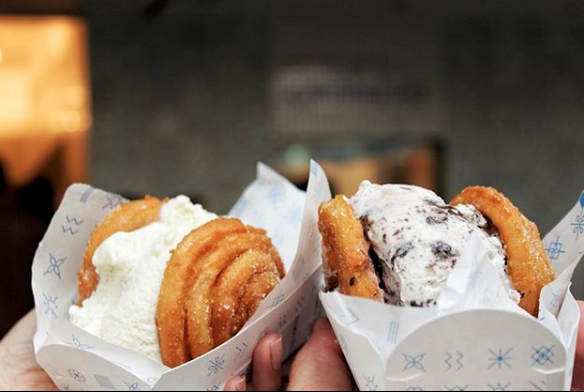 The Easiest Language To Learn
You don't need to speak Spanish at all to volunteer with ILP, but if you want to learn another language this is probably the best place to do it. Think about it — the chance to learn basic Spanish by immersion — the people are so kind and welcoming. Learning a bit of a Spanish will help you connect with the locals and make more friends — a total win-win.
I've lived in multiple parts of the world and my semester in Mexico was by far the easiest when it came to learning the language. Spanish is a lot closer to the English language than say Russian or Mandarin, so it's quicker to pick up. By the end of my summer volunteering in Mexico I was confidently walking into a restaurant and ordering my meal all in Spanish.
Also, after I returned home from my semester abroad, I loved that Spanish was the language that I had learned because I had many opportunities to continue using it. Ask me how many times I spoke Thai or Russian after I came home from those countries. ZERO. But that's also because I really only learned how say hello and goodbye in those languages! Spanish is the way to go ... plus, I can't tell you how excited it got my cutie students when I could have a little conversation with them after class, all in Spanish.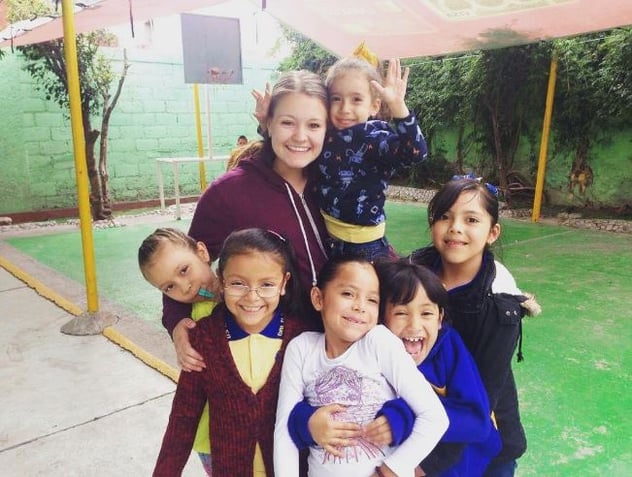 Great Shopping
Night markets, local art, street food, music, jewelry and basically any type of shopping imaginable can be found across this country. So, make sure you spend a day wandering through the colorful shops in your own town, and all the cities you visit on vacation and while you travel.
Gorgeous colorful dresses, traditional woven sweatshirts, leather bags galore, colorful skulls ... you're going to love it.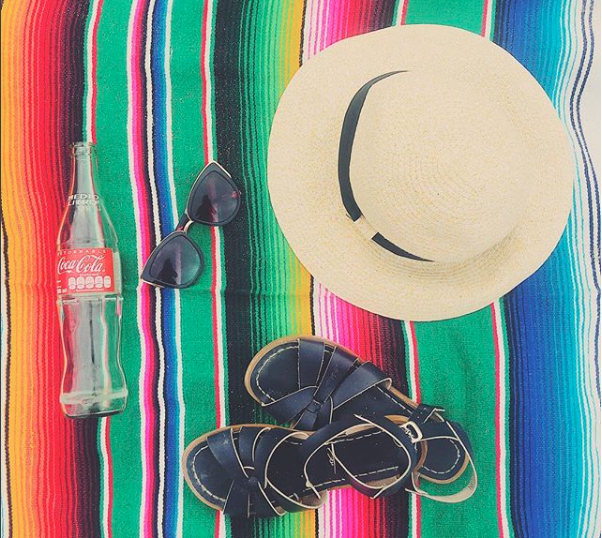 The Most Loving People
Mexico has an incredible family-based culture — Make friends with some locals and you'll be in - invited to their parties, fed homemade food ... you name it. I once attended a birthday celebration at someone's home and it was such a party! There were a ton of people there and when I was introduced I realized it was all family in some way - grandma, grandpa, parents, brothers, sisters, cousins, 2nd cousins, 3rd cousins (you get the picture), and I was a part of the party.
And for our LDS volunteers...
There are multiple LDS temples in Mexico that you're welcome to visit on vacation but just know that during the week, all ILP volunteers are close enough to attend a local brand or ward. Mexico is one of the ILP countries that has the easier LDS church access.
You can even take an LDS tour of that famous world wonder we were talking about earlier ... Chichen Itza.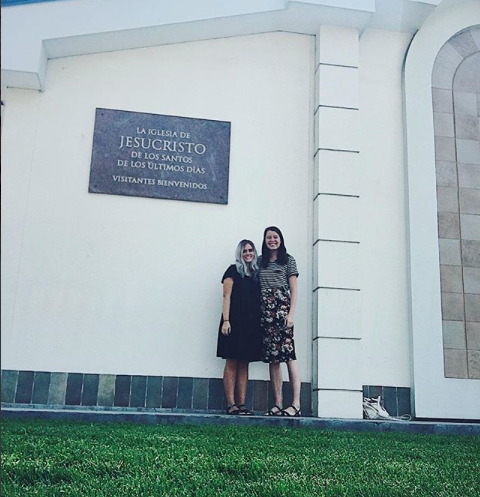 But is it safe?

Yes, there are parts of Mexico that are unsafe for tourists, but there are also many areas that are very, very safe. You need to be educated and smart about which parts of the country you are visiting and a great reason about volunteering with an organization like ILP is that we can help you know where those places are. ILP directors choose safe areas of Mexico for our volunteers to live in and they also approve their vacation destinations throughout the semester so that our volunteers are set up for success.
We would love to speak with you or your parents if you have any concerns or questions about volunteering in Mexico.

Seriously, this is the country that pretty much has it all (don't tell the other countries!), so if you're into amazing adventures, a vibrant culture, the coolest vacations, some of the best food around and the chance to make a difference by volunteering, come check out more of Mexico: