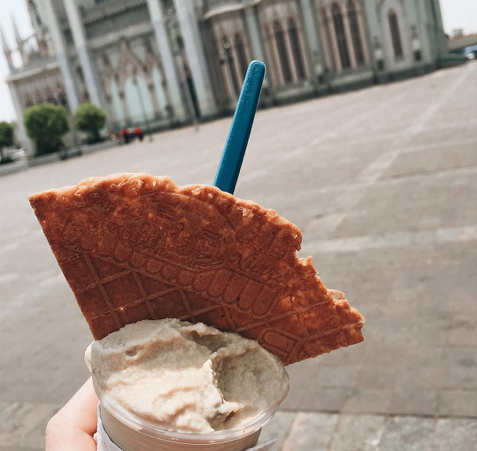 You like Mexican food, eh? Well, have you tried real, authentic Mexican food? And better yet, have you tried it right off the street from the taco man himself?
If you're spending 4 months living in Mexico like ILP volunteers do, the first thing on your bucket list should be these foods!
Seriously, you've got to come try out Mexico for yourself — See some amazing pictures on @ilpadventure .. and keep reading to know exactly what you'll eat while living in Mexico.

Oh! And click here to pay less for your semester abroad (so you can spend even more money on these street food favorites).
But before we give you our top picks, here are a couple of travel tips to help you out.
T
ry as much food from the street vendors as possible. Don't worry if you don't speak Spanish because we've got a list of the top foods you need to try so that when you approach the menu, you'll have a basic idea of where to start.

Take advantage of the cheap price!
You can usually get your fill for 25 pesos or less (which is less than a couple American dollars). SO CHEAP. Buy fresh fruits and veggies at the outdoor markets. Try treats at taco stands and bakeries. Of course you must also try the famous ones: elote (corn on a stick covered in seasonings and mayo or crema), churros, and fresh pineapple (pina) ... all for less than you'd spend for lunch in the United States. We're in love.


Our Top Picks
Tacos al Pastor

Paste

Barbacoa

Tortas

Fresh Juice
Oh, one more thing — take time to explore your city. Since ILP volunteers living in Mexico only teach 4 hours per day, you'll have lots of free time. Start with our favorites and then find your own. You can make the most of your time volunteering in another country by walking the streets of your city, trying local food, and discovering the hidden gems. It's rare to eat something you don't like…so be adventurous and try everything!
Here's the deets
1. Tacos al Pastor
You'll find these pork filled tacos at taco stands, so make sure to get out and explore your city early on so that you can find your favorite stand. Many times you'll see the meat hanging from up high and being sliced off the "spit" by the chefs.
"Al pastor" is marinated pork meat and you'll find this type of meat in many different dishes. You should also try gringas which is basically a quesadilla filled with al pastor meat. Yu-um. Tacos arabes is a similar dish.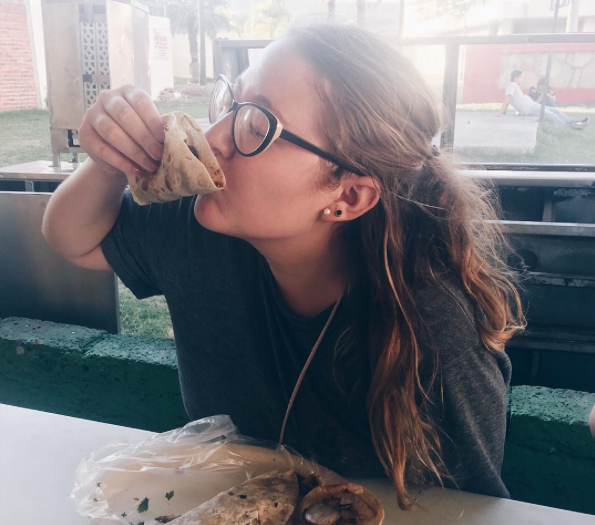 2. Paste
Paste is a pastry filled with a variety of fillings like potatoes, sweet rice, meat, or pineapple (similar to empanadas). These are produced in the state of Hidalgo which is where ILP volunteers live. You have to try the foods that your city is known for, right?
3. Barbacoa
You might be pretty familiar with barbacoa, but depending on where in the world you are, the type of this meat changes. In central Mexico, where the ILP schools are, it is often lamb. Try barbacoa meat served in a corn tortilla ... mm mmm. (And finish off the meal with some agua fresca).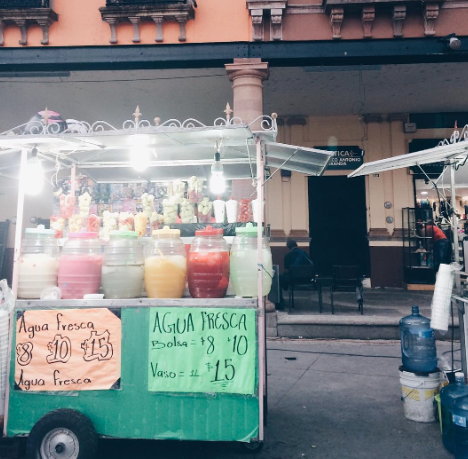 4. Tortas
Not to be confused with torta (a Spanish word for sweet cakes - also worth a try). We're talking Mexico's version of a sandwich. Its going to have everything you might find in a taco like refried beans, queso, and avocado, but served on a roll or bun instead of in a tortilla.
5. Juice
You might be thinking juice isn't a food so why is it on this list? Because you HAVE to try it and try it as often as you can. It's so good that we're just gonna count it as number 5. If you order fresh squeezed juice on the street, you'll often be handed a plastic bag, filled with your juice of choice, and a straw poking out of it. All part of the experience. Try orange, pina, carrot, grapefruit, and of course horchata.
If you're lucky you might even hear the horchata man who sells his horchata from his cart on the go as he walks around town. He's basically the ice cream man of Mexico, but carrying delicious horchata. You might hear a loud yell, "hoooooooooooorrrchataaaaaaaaaaaa!" Come running because it's the horchata man making his rounds.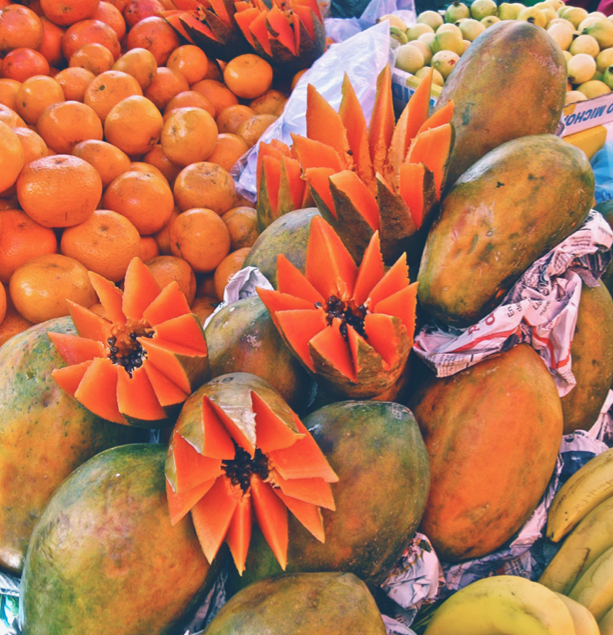 Now, a mini lesson on Mexican cuisine. When you're eating, you might hear your waiter or anyone leaving the restaurant say "provecho" to you. This essentially means "enjoy your meal" and is commonly used — oh, so polite.
So to you we say, provecho.
Already in love with the idea of living here for a semester? Us too ... so we've made it really easy to check out some of the details about teaching English with International Language Programs (ILP for short) ... just click that green button!