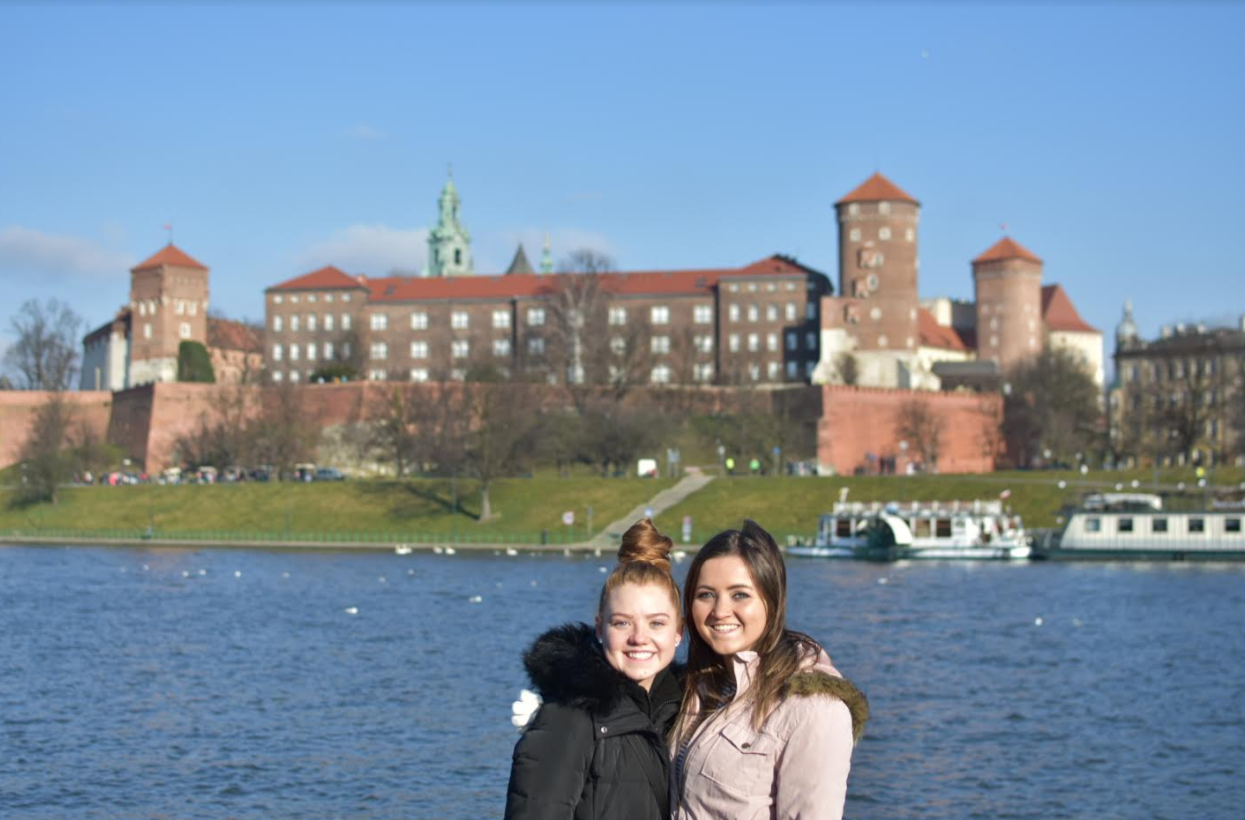 This volunteer is on her third semester volunteering abroad with ILP and just got home from her time in Poland. She shares why she loves living abroad and why Poland is one of the best places around.
Krakow, Poland is home to one of International Language Programs (ILP) exchange programs and is one of the most beautiful cities you'll ever see. With rich history and
tons to do
, we know you'll fall in love as you are teaching English there!
Kristine P. is on her third trip with ILP (but we think she'll have one or two more!) and has been calling Poland home this past semester. Here are just a few reasons why she loves teaching English in Poland and why she has chosen to volunteer abroad so many times.
Why Did You Decide To Volunteer With ILP?
"I had a couple of friends that did ILP in China and after seeing all their pictures I knew I wanted to do it!! I needed a break from school and it was the perfect opportunity for myself to get away for a little while to grow and become more independent all while making a difference!
After my first semester in China, I was addicted. After I came home I realized even more how badly I missed China and everything about it. So I decided to go back... During my second semester in China, the thought of going home and working/going to school didn't sound nearly as good as another semester with ILP and that led me to Poland. I love traveling and the perspective it brings and the sweet kids everywhere I go are the cherry on top! They make the semester so more than worth it! "
What Has Been Your Favorite Part About Krakow?
"My favorite part about Kraków is the treats — Just kidding, but also not really at all. The chocolate and ice cream here is heavenly. I love Wawel Castle, Old Town, and the Jewish Quarter here. There is so much history and it's so interesting to learn about! So many things happened right here where I live and it's very humbling to learn about it all. I love wandering down random cobblestone streets and finding cute new street art with cute little shops to go in and then finding a fun new treat place to eat at. Everyday is always a new adventure! "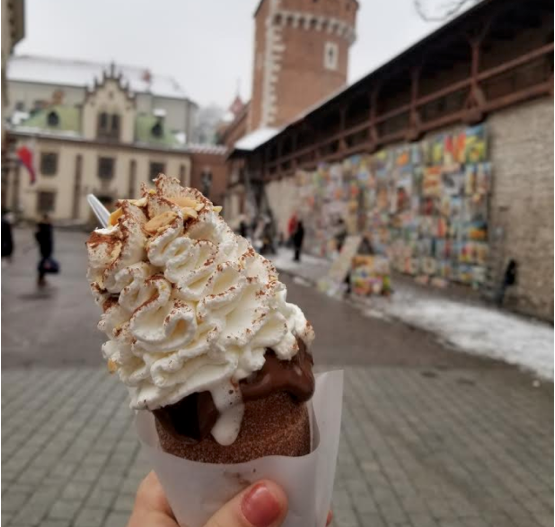 What Has Been Your Favorite Part About Teaching?
"We have a student named Sara that started just this semester so she had no previous knowledge or experience with English before this semester. The first part of the semester we would always say to her, "Hi Sara! How are you?" And every time she would respond "uh.. yes!" It was always so sweet and innocent and we would laugh about it because every time she responded with "yes" and she didn't know any better.

A little ways into the semester, one day we asked her how she was and she responded, "I'm good teacher!" All of us were taken back by it and it hit us that she had learned that from us. Its so fun seeing the progress that all the children make in the few months that we are here. They are one of the very best parts of the whole semester hands down. "
What Has Been Your Favorite Vacation?
"In Europe, my favorite has been Ireland. Ireland is a dream come true in every way! We stayed in the tiniest little town named Doolin. In Doolin, we stayed in this cute little cottage along the river. At night we would sit by the fire and talk to travelers from around world and play the ukulele and sing songs and have the best time.
"From Doolin, we hiked along the start of the Cliffs of Moher all the way to the top!! We were right there on the cliffs slipping and sliding in the muddy mess but it's one of my very favorite memories. Once we got to the top we sat in the long meadowy grass on the cliffs and watched the sunset go down over the ocean. All the tourists had left so it was just us, the cliffs, and the sunset. The sun turned the cliffs golden and it was so quiet and peaceful. I cant even explain how perfect it all was. It was hands down one of my very favorite days of my life."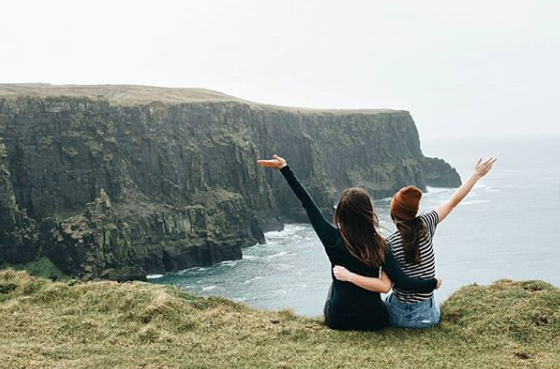 What Are Ways You Have Grown While Volunteering?
"I have grown in soo many ways during my semesters volunteering. I am not the same person I was before at all. Living abroad has humbled me in many ways and given me a whole new perspective on just about everything. I have met people from all over the world that are very different from me. I have learned about their culture and way of life and it makes me respect everyone so much more. Volunteering abroad has made my love of people grow 10x! I seriously have so much love for people now. I've realized that even though we are all SO different, in some ways, we're all really the same. We all want to be happy and I love being a factor to someone's happiness while volunteering abroad.
"Another thing I have learned is patience.The kids in my three semesters are the cutest kiddos to ever walk the planet (I might be slightly biased,) but they are a handful! They are crazy but I love them more than anything. They have taught me so much about patience and loving everyone, even the difficult ones. They are all such precious angels. I love them so much.
"I'm also much more independent now than I was before my first semester. I feel like I can conquer anything and I am so much braver. I'm confident in what I can do because of the obstacles I've overcome while being abroad. Most of all, I have really learned who I am as a person and what makes me happy. I have found that nothing makes me smile as much as serving and traveling does."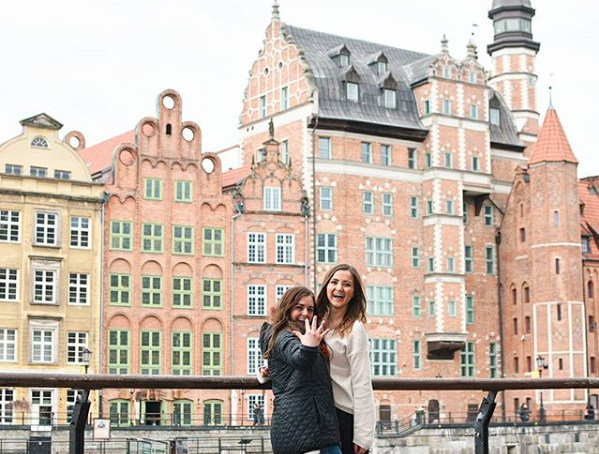 We definitely think you spend a semester volunteering in Europe. You will get to teach some of the cutest kids around and have the opportunity to travel to all your
"bucket list" countries
.
Click the button below to learn more about Poland and that adventures that await you in Europe!