Are you looking for LDS volunteer programs or ways to serve with other LDS volunteers?
Whether you want to serve close to home or experience a completely different culture, it would be nice to know the people you are serving with have similar standards and the organization you are with is there to keep you safe. If you are an LDS volunteer and are looking for opportunities to meet others like you while you serve, you've come to the right place!

We've done a little research and found some programs where you can serve with other LDS volunteers (members of the Church of Jesus Christ of Latter Day Saints) and volunteers who have similar standards to yours.
These are all options that work well for young single adults with opportunities to serve close to home or abroad. Read below for our list of LDS volunteer programs and ways you can provide LDS church humanitarian service near and far.
Volunteering With ILP
Come travel the world with a group of volunteers with ILP! We have programs all over the world, where volunteers spend a semester teaching English part time to children or helping out in the Romania orphanage program. We are a Utah-based company who has been sending volunteers abroad to serve for 30+ years.
Who Can Go? ILP is best for young single adults (or married couples) who are between 18 and 26 years old (or a little older). You don't have to be religious to volunteers with us, but yes, this program is available to LDS singles, both males and females.
Serve With Volunteers Like You: Every volunteer signs a Code of Conduct to help ensure that you'll spend your time exploring and serving with people who share your standards.
About The ILP Experience
Can I Go To Church Abroad On My ILP Semester? Yes — every ILP location has church access. We have in-country resources once you're on your semester about finding the nearest branch or ward, but here's how to find a meetinghouse, in case that's helpful. Here are a few experiences from some volunteers about attending church in a different countries:
Getting Involved In Your Local Ward Or Branch: Even when you don't speak the language, you can still sing the hymns, share your testimony and find ways to stay involved like attending every week and accepting a calling. There are tons of ways to make a difference in your ward on your semester abroad.
It's a really unique experience to watch LDS conference in a foreign country with people you've spent a whole semester volunteering with, attend the local LDS service together each Sunday, or attend the Institute of Religion in your host country.
Can I Visit The Temple? This is also an option volunteers love to take advantage of during their semester! What temples volunteers visit depend on country location but every semester, we have volunteers who visit a temple abroad.
Some of our volunteers have gone temple-hopping in Europe or joined a ward temple trip in countries like Mexico, Costa Rica, or the Dominican Republic where a temple is close enough to visit without leaving the country.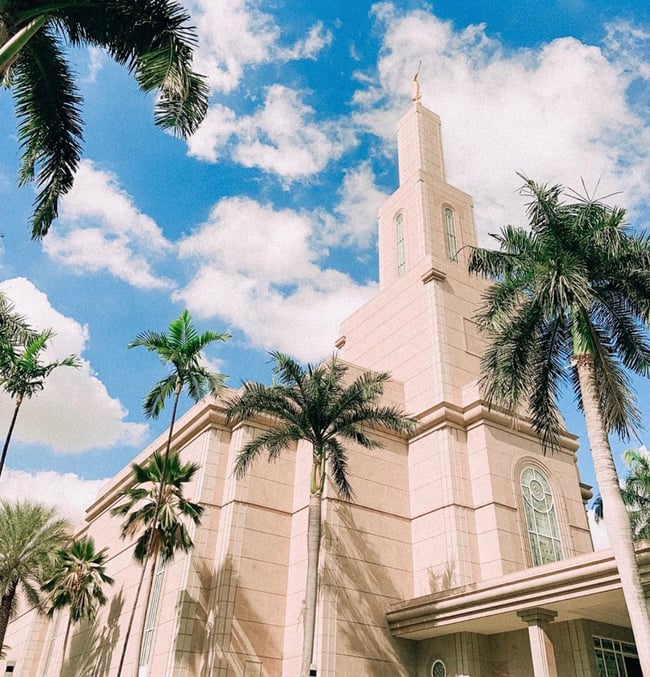 Latter-Day Saint Charities
This organization is directly affiliated with the Church of Jesus Christ and looks for qualified volunteers to help at home and/or abroad for 7-10 days (or longer) in areas like Maternal and Newborn care, Vision Projects, Disaster Relief, and Wheelchair Projects in various countries — lots and lots options for LDS Church humanitarian trips if you qualify.
Who Can Serve? Just so you know, this program isn't regularly looking for volunteers for brief periods of time, choosing instead to focus on self-reliance and sustainability, and really encourage volunteers to look for needs to fill closer to home. They do suggest checking out justserve.org for opportunities in your neighborhood.
What's Required? Most of these positions need a copy of your college diploma (so you need to be a graduate) and also require you to have some serious experience in certain areas, but others need volunteers to help out near home. Either way, the focus is on LDS humanitarian service projects if that's something you're interested in.
Where Can I Learn More? Check out their website of where they help, more about the organization, and a list of projects to see where and what you can help with.
Just Serve
This organization (in partner with the Church of Jesus Christ of Latter-Day Saints) tries to help other faith-based programs find volunteers who want to give back to their community.
How Does It Work? You can submit an organization to volunteer with yourself, or you can serve by zip code to find one close to you — or use their app to make it super easy.
This one doesn't really count so much as an option if you're looking for long-term LDS humanitarian trips, but it's nice to serve close to come if you don't have the time to commit to a few months serving abroad. However, Just Serve does focus on LDS humanitarian service projects if that's what you're interested in!
Where Can I Learn More? Check out justserve.org here to learn more about this LDS service opportunity.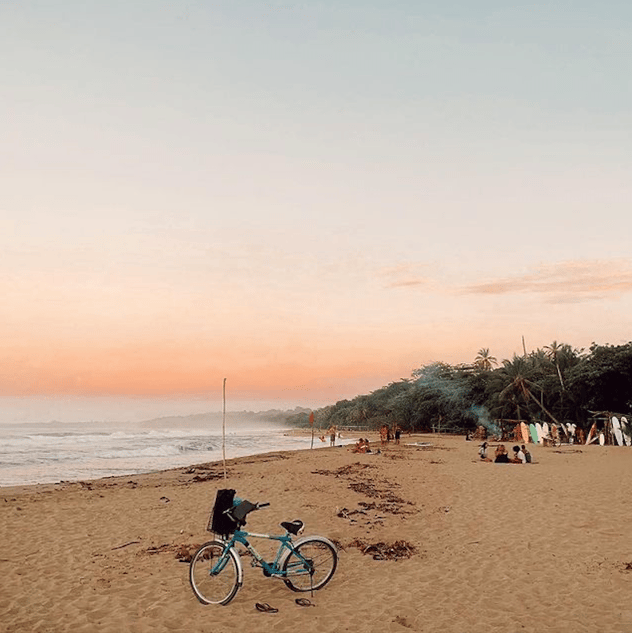 All For Good
You don't need to go abroad to serve! All For Good is a Utah based company and is looking for people who want to help out in their community — no experience necessary.
How Does It Work? Search by keyword or by zip code online so you can find ways to help close to where you are living or going to school. Some organizations only need help for a week or two and others are always looking for volunteers. In any case, it's a unique way to provide LDS humanitarian aid and service to your community if you're in Utah.
Who Can Volunteer? Anyone! Grab your a group of young single adults, text your friends, and sign up to greet guests and answer questions at a pet adoption center or serve as a reading tutor in a local elementary — these activities would also be fantastic ideas for LDS singles in a singles ward, if you're wanting to come up with activities for young single adults!
Where Can I Learn More? These opportunities change often, so check in here to see new lists of LDS church humanitarian service opportunities.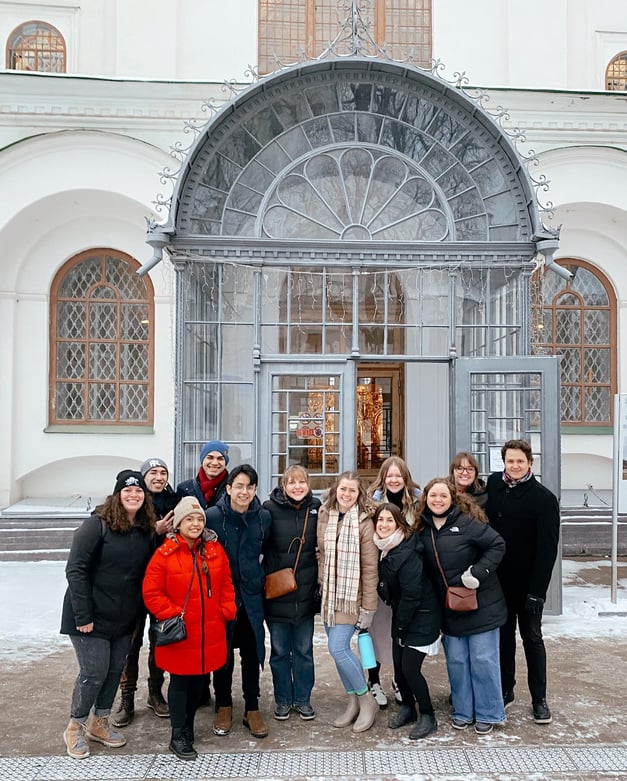 Spend a semester abroad teaching English or helping in our orphanage program!
ILP sends volunteers abroad for a semester to do just that — And as always, your program fee includes your flight, visa, housing, meals, and culture classes.