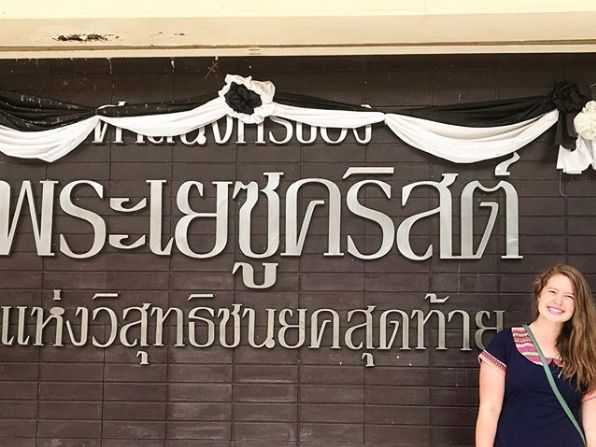 If you're headed for a semester in Thailand with us (ILP), and you're hoping there's a service for the Church of Jesus Christ of Latter Day Saints in the area, don't worry because we've got the low down for you.
ILP isn't affiliated with the Church of Jesus Christ of Latter Day Saints, but a lot of our volunteers are members of the Church — which makes ILP a great option if you're looking for opportunities for LDS volunteers, by the way.


---
Interested in volunteering in Thailand with ILP?
Here's a guide that will answer all your questions about what it's like!
---

The Church in Thailand is quite strong. There's a branch in Phitsanulok which is a great spot for our ILP volunteers to attend if they wish to (though there aren't any LDS temples built in Thailand ... at least, not yet).
Where is it?
The closest branch to both of our ILP schools is located in Phitsanulok, located a block or two behind the old bus station.
Address: 745/1 Pichaisongkram Soi 11, Phitsanulok 65000
ILP volunteers who live in Phitsanulok typically ride a bicycle to church (provided by your school). It takes about 20-30 minutes or so to get there. Or if you'd rather, you could take a taxi as well.
If you're living in Phichit, it's more of a time commitment because you live a town away. You'll ride your bike to the train station, take a little (about 45 minutes) train ride, then when you arrive in Phitsanulok show a tuk-tuk driver the address of the church and hitch a quick ride to the church building (you will pay around 60 baht for everyone, or about $2 USD).
We have more detailed instructions for our volunteers on how to get there from their homes.
Look for this sign
You might ride your bike right by the church if you don't know to look for this sign, which says "The Church of Jesus Christ of Latter Day Saints" in Thai.
The building doesn't look like a "traditional" church that you'll see in other places like the States, so just keep an eye out!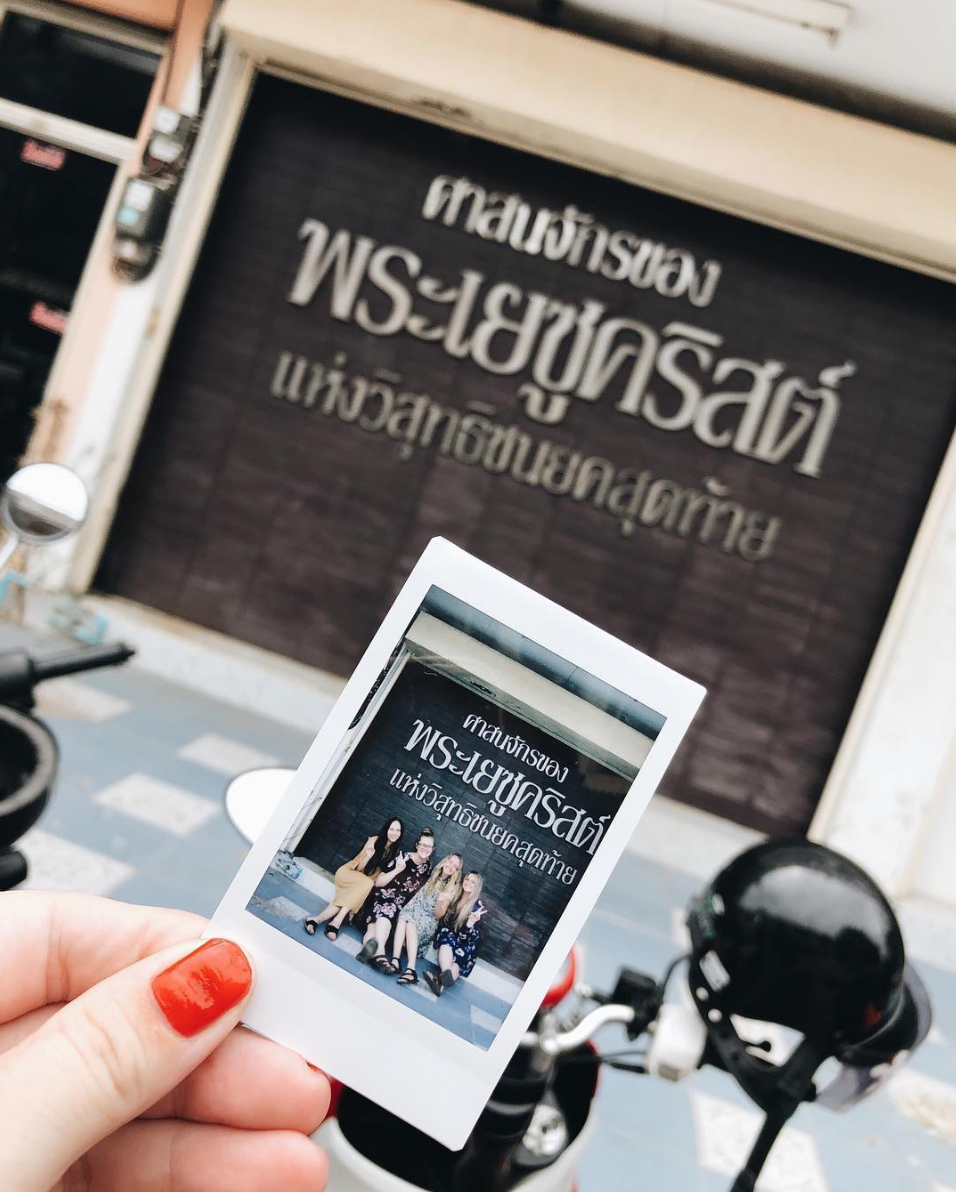 When does it start?
There is currently only one branch meeting, so you'll want to make it to that one! Church begins at 9:00 am every Sunday.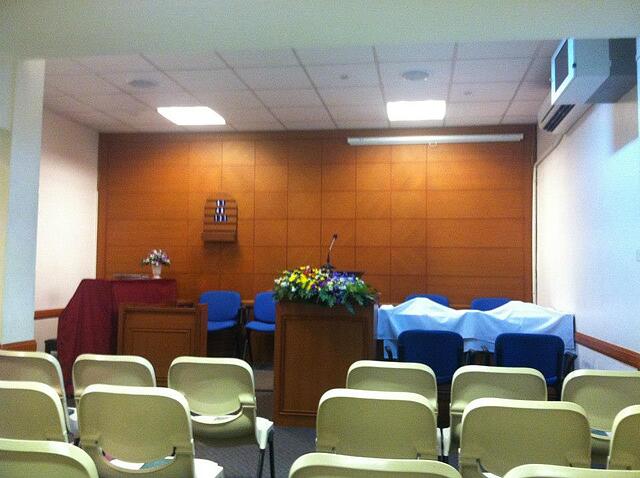 What to expect
The branch is very friendly (which is pretty typical for Thai people in general) and so grateful for your attendance. They are so welcoming and love the ILP teachers.
The meetings are all held in Thai, so it can be difficult to understand the lessons if you only speak English (that's pretty normal for our ILP volunteers). We suggest bringing your own scriptures or a talk and your journal so that you can have a personal study session during the meetings. In the past, some of the missionaries have graciously offered to help translate the meetings for our ILP teachers, so that might be an option. If that's the case, please remember to thank them! It can be pretty exhausting to translate a meeting that lasts an hour you know? Plus it's definitely not required of them, they're just trying to be helpful for you.
There's often activities happening outside of church meetings that volunteers have liked going to in the past. Sometimes they have English lessons because the members want to learn English, or sometimes there's Relief Society activities for example. The members can let you know what's happening while you're there! When I was there, we had a couple of baptisms happen for new members and that was a really cool experience to be there for that.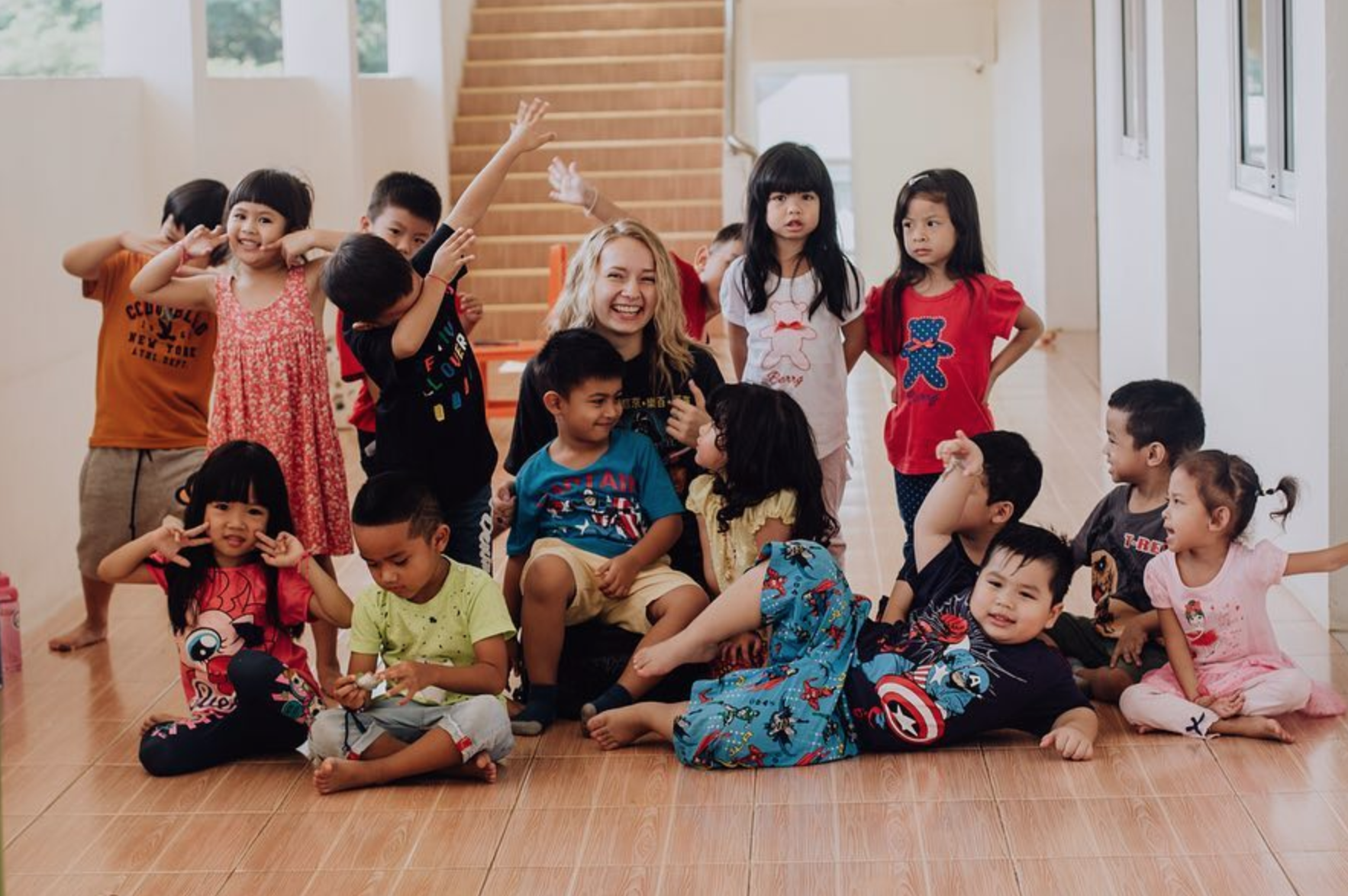 Ready to teach English to cutie kids like this and experience life in Thailand?
Come volunteer with ILP! International Language Programs sends college-aged volunteers abroad to make a difference and see the world. Come see what the ILP Thailand program is all about by clicking the green button: