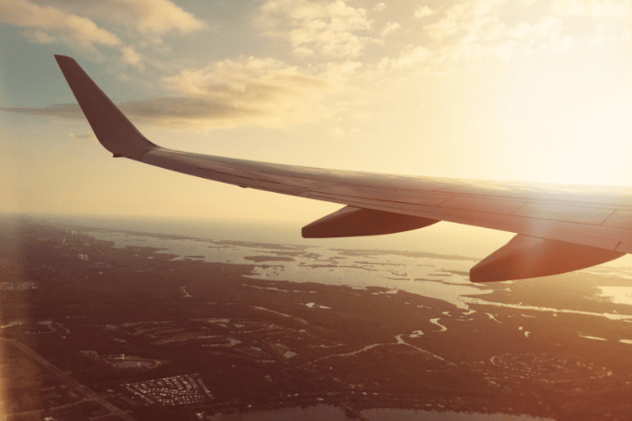 Don't leave these goodies in your carry on or you checked bag — they are for your personal item only.
Pst: have a trip planned, but need another on the calendar? ILP (International Language Programs) sends college-aged volunteers all over the world for s semester — Click here to start your application now and get in touch with someone who can answer your questions.
Packing smart can really save you on a long international flight. Once you're on the the flight and in the air there is no getting off until your destination, so think about anything you may need over that time period. Here are a few of my go to's:
Socks
Gum
Things To Do + Charging Cords
Dramamine
Makeup Wipes + Chapstick
Change of Clothes
Snacks
Headphones
Socks
If I am traveling in sandals or other sock-less shoes, I always pack a big, fuzzy pair to wear on the plane. They'll keep your feet nice and warm, plus you can take your shoes off without grossing out everyone around you. It's a small comfort I won't travel without.
Gum
When I'm packing for an international flight, I absolutely make sure I have gum in the front pouch of my personal item (whether that's a purse or a backpack).
Chewing gum helps your ears pop while you are in flight, then they aren't sore from all the pressure changes with altitude, plus it keeps your mouth from drying out. Score.
My go to is Hubba Bubba, but consider taking something minty too. After a sometimes 20+ hour trip you might want to freshen up that breath.
Something To Do + Charging Cords
Take things that will pass the time — If you're crafty, take something small to do like knitting or crocheting. If you're not crafty (me!) don't worry, there are tons of options. Just think small so you can pack it with you easily:
Books: Pack your favorite book to read, or if you have something like a Kindle take that so you have even more options. Coloring books are also a good option.


Music: You'll probably have your phone, but make sure and get some good music on it before you leave so you won't get bored listening to the same song over and over.

On that note: Be sure to have your chargers (and any applicable adapters) to make sure you can charge up on the plane or during your layover.


Paper: Bring some paper so you can play some good old fashioned games. Hangman, Tic-Tac-Toe and the Dot Game are quick go to's. Get creative and see what you can come up with.


Journal: think about catching up on some life events while you fly in the sky.

Pictures: Sort through all the thousands of pictures just sitting on your laptop or your phone. Do some editing or delete the duplicates.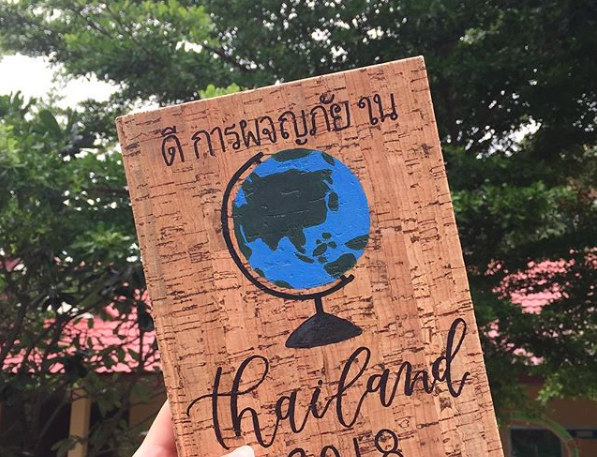 Dramamine
I don't EVER have motion sickness, unless I am flying. It's probably a mix of nerves because I'm about to do something new, no sleep because I have to be at the airport at 5 am and a whole slew of other things. But, Dramamine is gold. Take a pill and it will help with motion sickness. You can choose either drowsy or non-drowsy formulas. There's also other natural relaxants if you want that route, but Dramamine is a little stronger than those.
Makeup Wipes + Chapstick
I'm not sure what it is about a long flight, but you just feel gross. There's not a lot you can do to freshen up, but I definitely recommend baby wipes or makeup wipes. Wipe you face, hands and arms and you'll feel a little better until you make it to your destination and can shower.
I also pack up some sort of lip balm or chapstick — if you've ever been caught without it, you'll know the agony. I want to avoid that at all costs on a plane, so I'm sure to pack something to keep dry lips at bay.
Change Of Clothes
I don't usually pack a whole new outfit in my bag just for space sake (unless I have very long flights and layovers). I usually just bring a new shirt and some underwear to change into after a flight. It's really nice to change into something fresh and new when you get off the plane (or halfway through your itinerary) so you're ready to start exploring.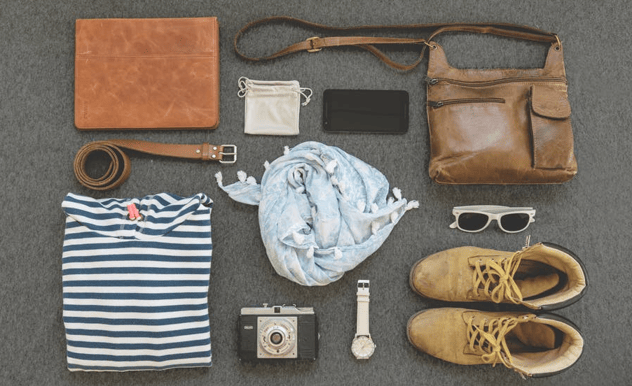 Snacks
You will be fed on the flight, but it is nice to have a little something to snack on while you are waiting for the next round of food to come around. You can buy snacks on the plane, but they are pretty expensive and might not have a go-to you'd want.
Save some money and bring a few things (here are my favorite travel snacks) — you'll also be in control of what you're eating when you pack your own snacks so you can bring healthy options like nuts, dried fruit, fruit leathers, beef jerky and other goodies.
Headphones
I never travel without headphones, and they're the first thing that goes in the front pouch of my purse or backpack when I'm flying. I like little earbuds for shorter flights but tend to pack over-the-ear headphones for longer flights. They help block out the sound and are more comfortable to wear for longer.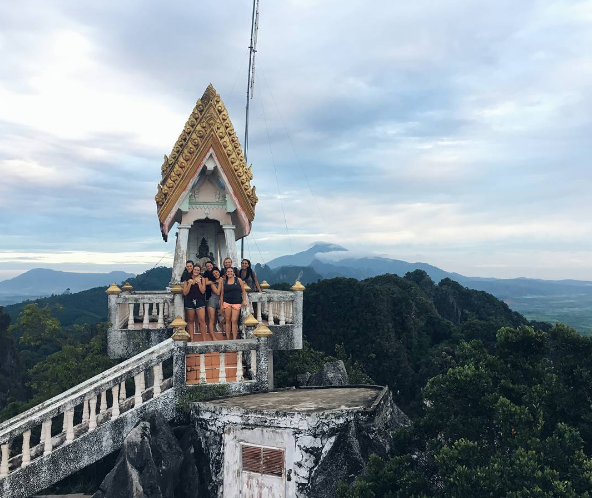 Once you read this all-inclusive packing guide, you're all set to pack up your personal item for a flight, but are you ready for your adventure?
Spend a semester full of adventures by volunteering with ILP — You'll be living in Thailand or living in Poland (or another ILP country) while you spend half your time teaching and half your time adventuring.
Get more info about the ILP program here, and get your questions answered below: