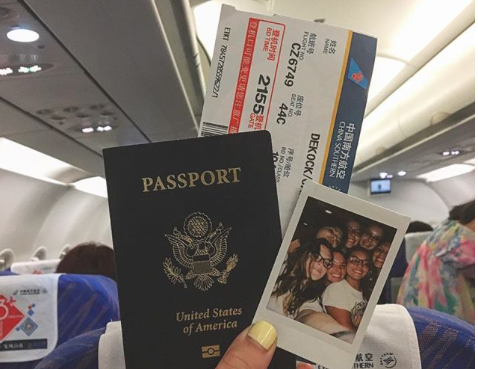 Are you dreading the 20 plus hours of travel time? Make you life way easier by wearing the perfect outfit (test run by dozens of ILP volunteers)!
If you need help booking a long flight, come think about doing a gap year full of traveling, volunteering and making a difference, all for a great price.
The key to creating the perfect travel outfit is to remember this rule: comfort over style. Here are a few suggestion to help you begin creating your perfect outfit that will keep you cozy for that long, long flight:
Yoga pants
Comfortable loose t-shirt
Sweatshirt
Easy to remove shoes
Socks
Yoga Pants
Yoga pants are the best travel pants. They are comfortable and do not restrict you like jeans do. You'll be able to move around comfortably, they keep you warm and you don't have to worry about any pinching buttons or zippers. Sweatpants are also a good choice.
Loose t-shirt
Wearing a loose t-shirt is key. You don't want to start to feel constricted by your clothes, so skip out on anything that is tight, scratchy or uncomfortable. It's also important to wear a t-shirt, not a sweater. Keep warm by layers, but just in case the plane is warm, you'll already be wearing a thin and loose t-shirt to keep yourself cool.
Sweatshirt
Having some sort of sweatshirt or jacket is a must. You may be hot when you first get on the plane after running around the terminal carrying around your small carry on (that little bag is little because you know how to avoid overpacking, right?) ... but eventually, that plane will cool down. Make sure you have a sweatshirt within reach.
Easy to remove shoes
If you have flown internationally before, you have probably experience what I call "traveler's feet". Your feet will swell and the cute shoes you decided to wear suddenly are too small for your swelling feet. Bring flip flops or a shoe that is easy to remove to help combat any swelling and to make going through security a breeze — remember, in the U.S., you'll probably have to take off your shoes to go through security.
Socks
You don't have to wear socks on the plane, but bring some in your bag. Once you remove your shoes from those traveler's feet of yours, you will want something to put over them so they don't freeze.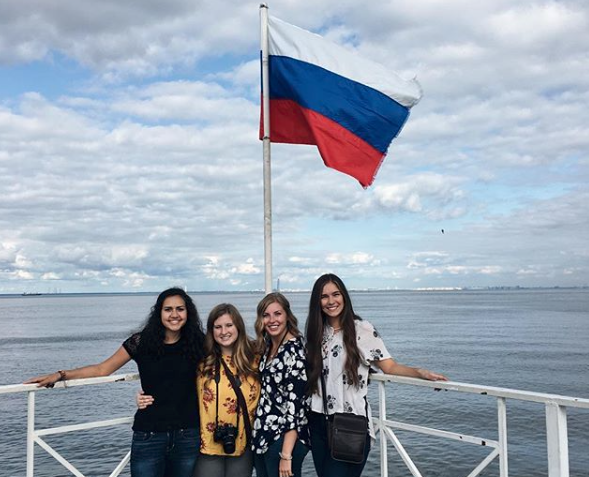 ---
Now that you're set for the long flight, are you ready for learn more about what a semester with ILP actually looks like? International Language Programs (ILP for short) has years and years of experience sending college-aged volunteers abroad to countries all of over the world to teach English or volunteer in an orphanage — no experience necessary! Get more info, right here.