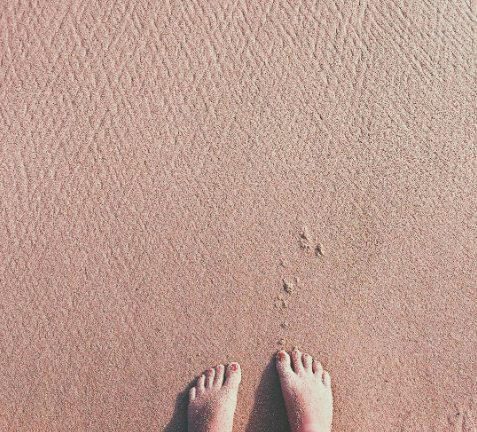 If you're headed to Italy (you lucky ILP Europe volunteers!) you might want to check out some of the stunning beaches along Italy's Amalfi Coast. As a head's up, you're not going to want to leave.


Here's the deal. If you're living in Europe as an ILP volunteer, you not only get to teach English to cute kids where you're living, you also get vacation time to see other countries like Italy (which should be on your bucket list).
Thought about wanting to spend a semester volunteering? Do it! Don't let obstacles stop you from volunteering and traveling.


Now, you're going to get about 2 weeks of vacation time spread out during your semester (plus every Saturday and Sunday off) which means you'll want to plan your trip wisely. Here's how to see Rome in 2 days, then you can zip down to the Amalfi coast to check out a few of these beaches, before adventuring in another country.
Something to know about this area of Italy is that it's a collection of gorgeous coastline, islands, cliffs and coves that hold some real hidden gems (like these beaches). If you do some research you'll find that it might be better to target a certain area (like Positano) and beach hop during the day, or head to a certain beach or island for the morning, then head to a second beach that gets sun in the late afternoon. Whatever you decide to do, you'll want to at least look into these favorites:
Positano
This might be one of the most famous (and touristy) beaches, but for a good reason. This area is actually a collection of beaches — all along the Amalfi coast, you'll find pockets and coves filled with sandy or stoney beaches, just waiting to explored. Positano is one of the most popular to visit because the collection of beaches here are pretty stunning. Some favorites include Arienzo Beach and the Marina Grande Beach.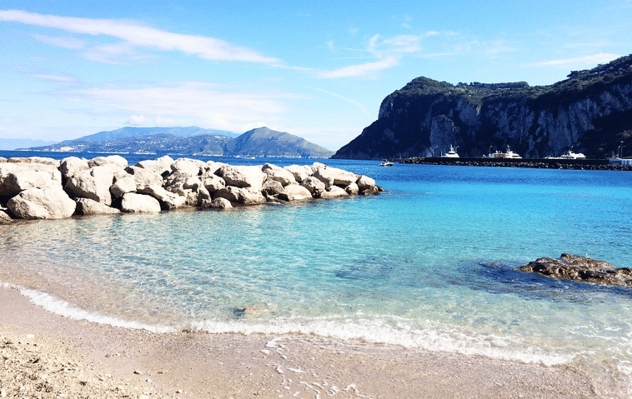 Praiano
The Praiano is a slightly less touristy option, which might be nice to go visit to see some really spectacular Mediterranean water. Nearby Marina di Praia is a gorgeous stony beach that you can get to by bus or taxi, or think about taking a water ferry over to Gavitella — come here for a great view of the popular island, Capri and one ah-mazing sunset.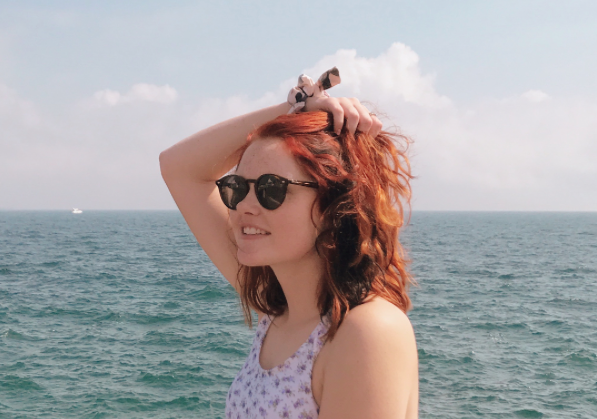 Tuoro Vecchio
Tucked away in a cove that gets sun until the early afternoon, this beach is one of the sandy spots you'll find in the area. It's a private beach, but you can get access by paying a small fee. Make sure to bring your camera — this is one photogenic spot.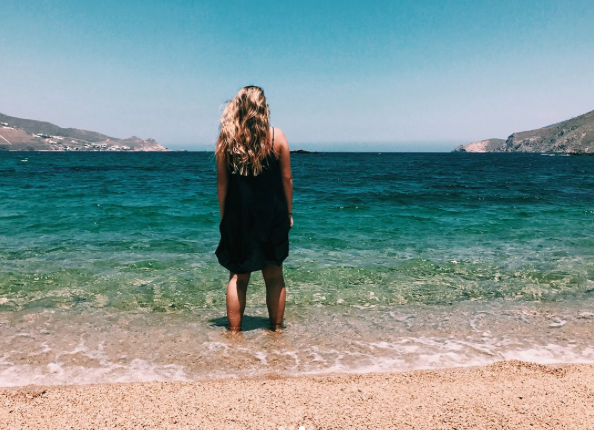 Marina di Conca Beach
The water on this beach is certainly enough to keep your Instagram feed happy, but don't forget to peek up at the village that's clinging onto cliffs above you. Rent out some lounge chairs and umbrellas, snag lunch at one of the nearby cafes and restaurants and plan on hanging out here all day long. Many restaurants give you a free taxi back to Amalfi, which is a win-win.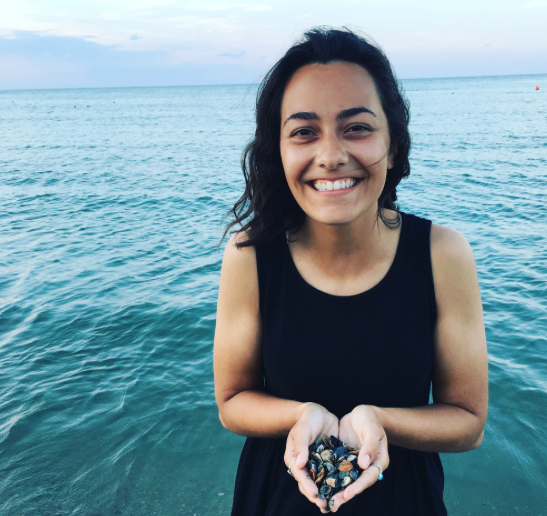 If those pictures didn't convince you that you need a semester volunteering in Europe … come look at all the countries you can volunteer in with ILP! Each one of our Europe locations can take dreamy vacations to Italy (and pretty much any other country in the Europe and Scandinavia) ... just come check out all of our countries (and click below to learn how to pay less for your semester abroad).