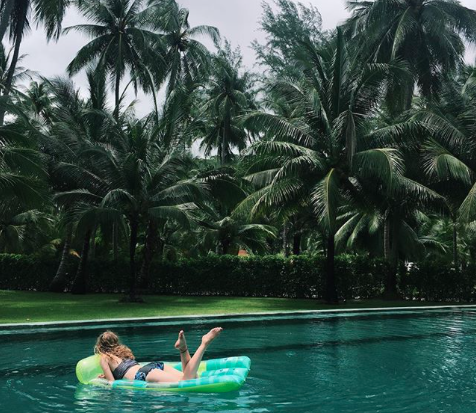 If you've ever had an international flight you know the pain of trying to sleep on a flight. It's not the easiest task but it can be done!
Sleeping on a plane is an art. Anyone can master this art with a few helpful tips. Trust me, following these tips for travelers will save your sanity while flying over seas.
Friends help friends get through long flights — that's why ILP makes sure you're covered in these 8 ways.
When you are preparing for your trip, don't forget to prepare for the plane ride also. Don't let that be you! Here's some things you can mentally prepare for and bring to help those zzz's come easier:
Chose your seat wisely
Consider what you are wearing
Bring the 4 essentials
Avoid certain drinks and foods
Use your carry on to your advantage
Bring that extra aid
Chose Your Seat Wisely
Some airlines will let you chose a seat while checking in. If you get randomly assigned, they may charge a small fee to change your middle aisle seat, but trust me, that extra $3-5 may be worth it.
If you are tall and have long legs, you won't be able to sleep if you are crushed between the window, the seat in front of you and the person in the middle seat. Chose the aisle! When the turn down the lights and everyone is (suppose to be) sleeping, you can stretch those long legs out in the aisle. If you're a shorty like me, leg room is not a problem. Go with the window! You will be able to curl into a ball and lean against the window.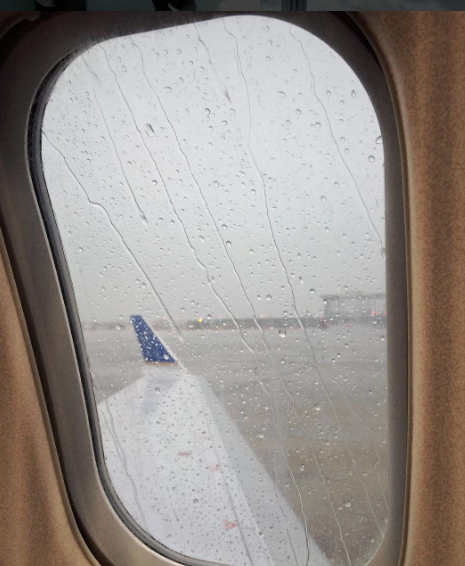 Consider What You're Wearing
Plan your perfect outfit with sleep in mind. You may also want to consider getting totally ready for bed before you board your plane — wash your face, brush your teeth and snuggle up for a good night's rest in the air.
Bring The 4 Essentials
There really are 4 essentials if you are planning on sleeping on a plane: neck pillow, blanket, eye mask and head phones. Planes can be cold, distracting places making it hard to catch some shut eye.
The neck pillow is for your comfort, the blanket to keep you warm, the eye mask to shut out all those annoying lights and people walking around and head phones to mask the noises of people and the plane — think about tuning into a chill playlist to help you snooze.
Avoid Certain Drinks And Food
Opt in for a glass of water or juice before you plan to sleep rather than something caffeinated. It's also nice to have a full stomach of food you love, so maybe skip out on eating airline food and purchasing a meal in the airport before you board.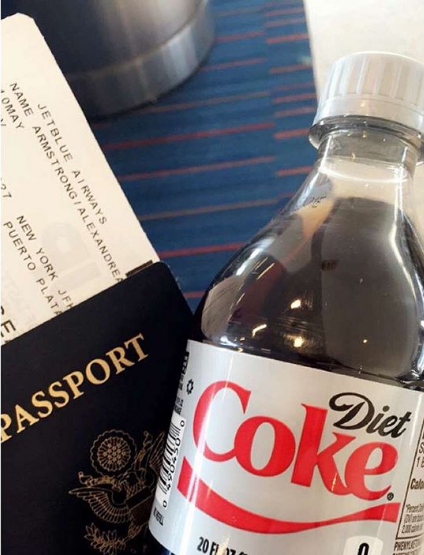 Use Your Carry On To Your Advantage
Chances are high that your legs and feet will start to swell up after being in a sitting position for so many hours — Using your carry on to prop your legs up and give yourself a little relief.
Bring That Extra Aid
If all else fails, bring a sleeping aid. They will help you fall asleep and stay asleep longer. Just make sure you take them early on in your flight, so you're not totally out when you are landing and need to navigate a new airport.
If you're a newbie at this whole flying internationally thing, don't worry! We have plenty more tips for you! Check out what to do if you miss your flight and need to change it, how to survive a long flight awake and how to survive a long layover.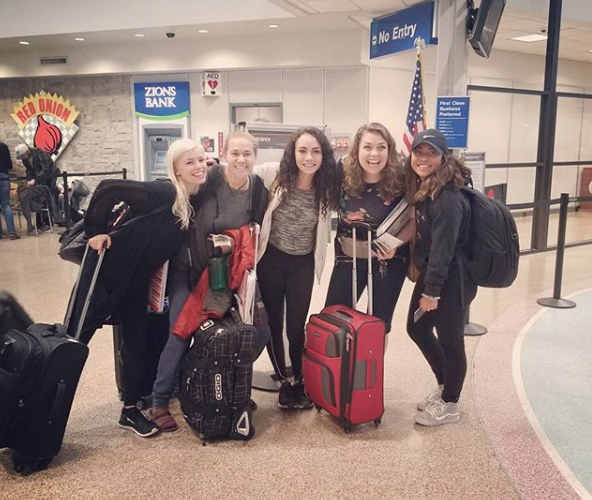 ---
Do you want to teach English in Ukraine? Or maybe you have your eyes set on volunteering in Thailand? Go here or a few other countries with International Language Programs! We have years of experience sending college-aged volunteers abroad to teach English or volunteer in an orphanage abroad.

Get more info about what an ILP semester is like by chatting with an ILP representative — they've volunteered with us before and can help you out: