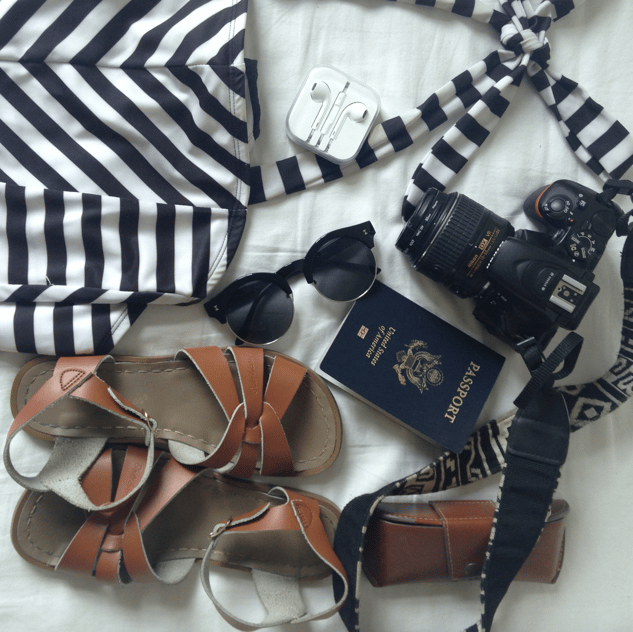 You are going to want to take pictures of everything when traveling, but should you pack that big expensive DSLR you just got? You'll need to get it through at least 2 flights and probably a few buses, trains, and maybe even a boat ride or two during your semester abroad. How are you supposed to pack it so it gets there and back in one piece?

If you are wondering what kind of camera to bring abroad, check out that other post but don't let fear stop you from bringing your DSLR camera!

Worried about selling your contract or interrupting school to take a semester to volunteer abroad? Check out this free ebook about how you can make traveling happen even with these obstacles.

I get why you are a little nervous traveling with your camera (they are expensive and delicate!), but I seriously won't travel without mine. I love the pictures from my trips way more than any little trinket or souvenir I could buy…. but that wasn't always the case. I was so nervous when I first flew with my camera and lenses in my bag but there was no reason to be. Here are some tips to keep everything safe and sound:
Separate The Lens
Don't Check It
Use Padding
Beware Of Batteries
Get A Filter
Separate The Lens
This is a big tip for anyone traveling with a camera. Don't leave your lens attached to the body of your camera. Even when you have your camera stowed safely in your bag, it can still get bumped and jostled — the little mechanisms that connect your lens to your camera body can get damaged in a snap; which is almost always expensive (if not impossible) to fix.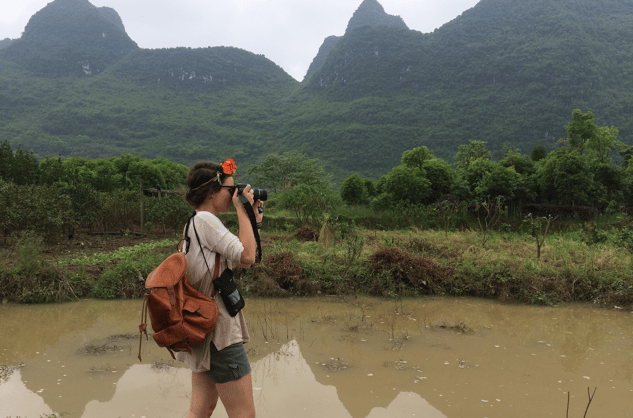 Don't Check It
Do. Not. Put. Your. Camera. In. Your. Checked. Bag. Is that clear enough? Not only can it get stolen, those bags get piled on top of each other after being tossed around. I just wouldn't risk it. I even like having my camera in my backpack rather than in my carry on luggage. It is just nice to have right there (here are some other packing tips to check out) in case you need it. Now you can snap that cool "looking out of the plane window" with something other than your phone.
Use Padding
Pack everything up in a padded camera bag if you can, but I've always been fine just wrapping up my camera and lens in a sweatshirt before placing them right at the top of my backpack…even when I had to pack for a 10 day trip in a backpack! I've got padded drawstring bags I slip my lenses into, and nestle those between my cardigan-wrapped-camera body and am good to go.
Beware Of Batteries
Maybe it's just me, but I get a little flustered when I go through airport security. I know I don't have anything illegal in my bag but my heart always beats just a little bit faster when I'm waiting in line. One thing that can get you in trouble when traveling with your DSLR is having too many batteries. Your camera batteries are lithium, and airports have a limit on how much lithium you can be carrying. Be sure to check your airport's website to see how many camera batteries (and little portable chargers) you can have with you. You don't want those taken away at security!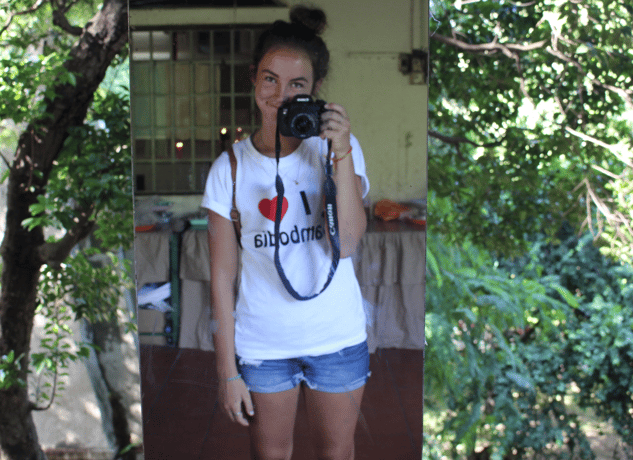 Get A Filter
Worried about your lenses being scratched by sand as you take gorgeous beach pictures or smudged darling pictures of cute kiddos? Yep, me too. Invest in a protective lens filter. These are life savers and aren't too expensive (you can get cheaper ones for only a few dollars). They are basically like a clear little lens cap you screw onto the glass lens and you are good to go. Your lens cap fits right over them and I can't tell I have them on in any of my pictures. That way, all scratches, smudges, scratches and sand gets on your very replaceable filter rather than your expensive lens.
Be Careful!
I heard the horror stories of cameras getting stolen while abroad and obviously it happens, but it's a lot less likely if you are careful. If you have to leave it in a hostel, lock it up. If you feel uncomfortable having it slung around your neck, tuck your camera under a big scarf or leave it in your zipped up bag (one that you never set down unattended, even for a moment). I try to ask people who already have a pricey camera around their neck to take a picture of me on my camera; why would they run off with mine if they already have one? And you can still take really great pictures using your iPhone for those times you didn't bring out your camera.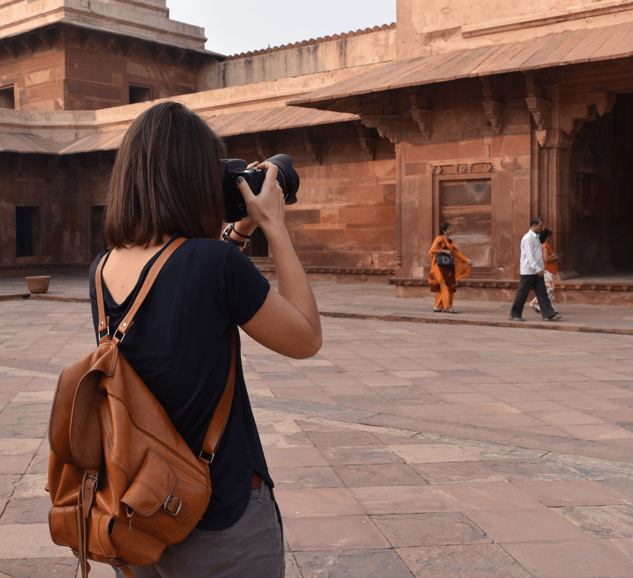 Hopefully that helps convince you to bring along your DSLR — I'm not kidding when I say my favorite things I bring home from my trips are my pictures. And if you need more travel tips, we've got you covered...and if you want a way to live abroad while you give back for a semester, check out International Language Programs! We have programs in 10 different countries and all of 'em are super photogenic. Learn more about us by clicking that little green button: