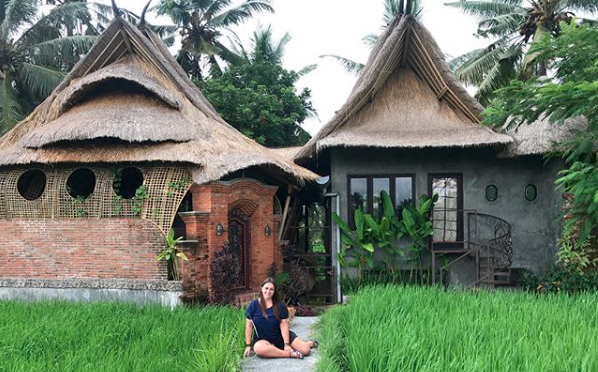 I'm completely hooked on spending $15 (or less!) a night for a place to stay. So long, hotels! These options are way cooler and lets you save tons of money.
I never stay in a hotel when I travel. They are way more expensive and not as cool as sleeping overnight on a volcano or waking up in an ancient monastery…or chatting the night away on couches with people from all over the world. Forget fancy check in counters and concierges; I'd rather save money and come home with a rad story.
Thinking about doing some traveling? How about living abroad and getting some vacation time while you're at it? Volunteer with ILP, choose from different countries to live in and pay less for your semester abroad. Cool, right?
So if you aren't going to be sleeping in a hotel, where will you stay? Ummm, tons of other places. It all depends on what kind of experience you wanna have (and how much you want to spend). It also means you'll still be able to find a place to sleep if all your "regular" options are all booked up—
Hostels
Stay In A Monastery

Air BnB

Camping
Hostels
I'd never stayed in a hostel until I went to Europe for the first time. I was hooked. These places are soooo cool and can be really, really cheap. I'm talking maybe $3-$4 a night when you start traveling in Asia — which isn't going to hurt when you budget for a trip, that's for sure.

Just remember, it's not as nice as a hotel. There's probably not going to be a pool and no one's coming by to make your bed for you. But honestly, it's an experience every backpacker needs!
You'll save lots if you stay in a room where you are sharing with more people, dormitory style (rather than a private room with 2 or 4 beds). Make sure to hang out in the common rooms too - there are usually couches, maybe a bar or pool where you can get snacks, and you can talk with all the other people staying there and hear their stories. I've got friends from all over the world from those late night chats.
Here's how to choose the best hostel for your trip.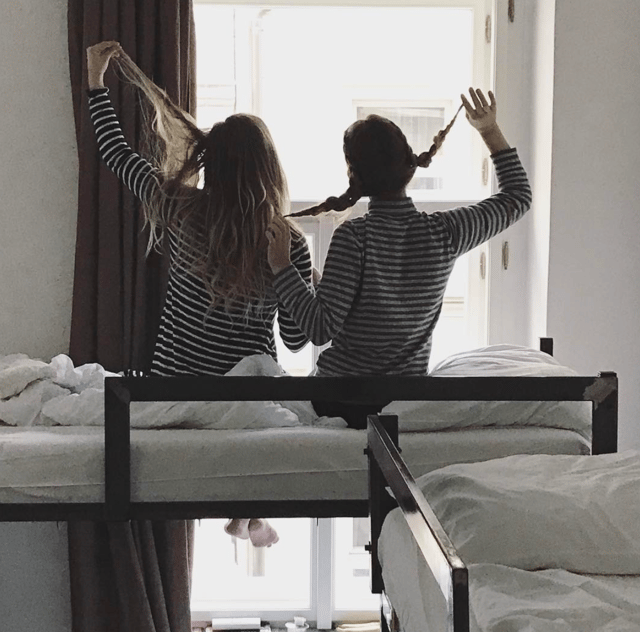 Stay In A Monastery
Hello volunteers in Europe! (I'm looking at you, all ILP European volunteers) Check out staying in a monastery for a super unique experience. Your room may be not what you are used to (think a simple bed, a quiet room - maybe a shared bathroom, and even a curfew) but how cool would it be to stay in an actual monastery? Your stay may even include sharing a meal with the monks…count me in.
Read all about how these ILP volunteers in Russia stayed at the Rizopolozhensky Monastery. Unreal. Feel free to do this in your own country or on vacation for a truly unique night out.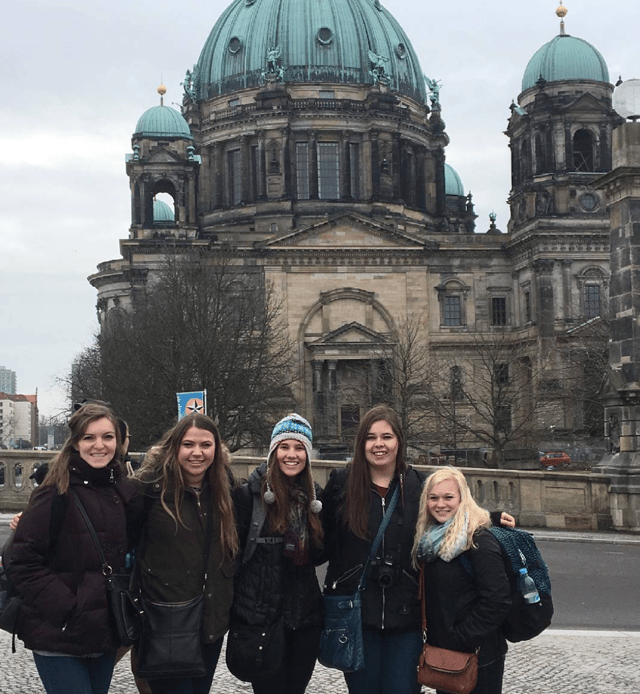 Air BnB
You've probably heard about Air BnB but if not…people basically rent out their apartment or their room to travelers which means you can have a super authentic experience living like a local — because you are actually living in a local apartment.
You can save or splurge (like if you rent out an entire Italian Chateau) but the prices aren't per person, so you'd be able to split the cost with your group and save some cash. Read about the dreamiest Air BnB's in Europe and Asia right here.

Also some of these places are SO cool! I stayed in a bamboo bird's nest on a rice terrace for $11 dollars per night.
And just in case you're a bit worried about staying in a stranger's house, when you're looking for a place to stay, look for accounts that have pictures of real people (not just landscapes), read reviews from other travelers and check to see their account is verified. Lots of these sites (like AirBnB have tips on how to stay safe, too).
Here's our breakdown on the difference between an AirBnB and a hostel.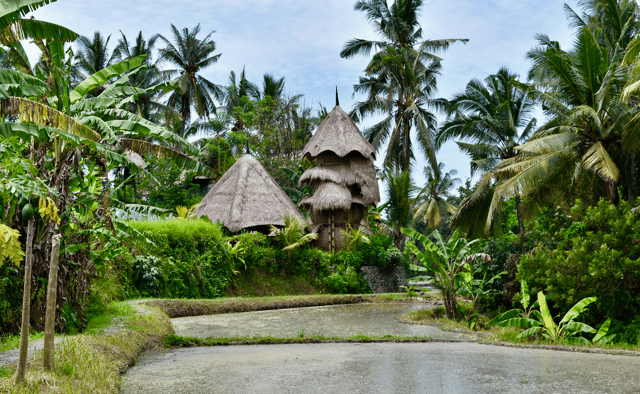 Camping
We don't really recommend camping in a foreign country (and as a backpacker you probably don't have your own gear anyways), but did you know there's companies out there that can organize the whole experience for you? They bring the gear and you get to enjoy it. It's a rad option for accommodations, especially if you camp somewhere like the Great Wall Of China!
It can be a bit expensive, but with a company you're probably getting an experience with it, so it's like a day's worth of activities, food, and a place to stay! Fun, fun.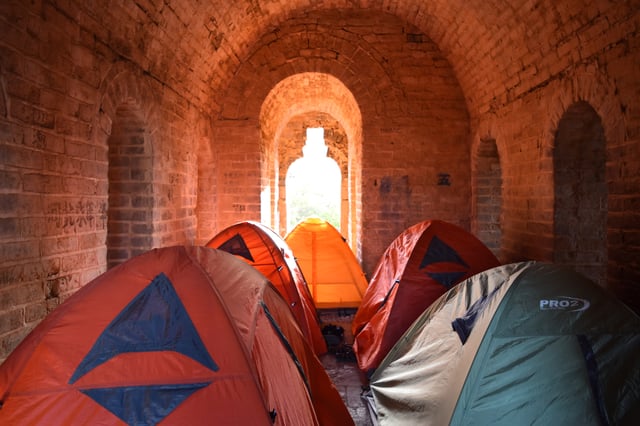 We wrote a whole guide called Traveling On A Budget that you'd probably be interested in, especially if you'll be volunteering for a whole semester (and vacationing) with ILP!
ILP (International Language Programs) sends volunteers to countries around the world to teach English (no experience necessary), and you get vacation time too. Travel around with other volunteers and have the safety of a group.
Learn even more by clicking that button right there: