Did you know you can go abroad with International Language Programs (ILP!) more than once and it's even more affordable than your first trip? When volunteering as a Head Teacher your program fee is completely covered by ILP for most locations AND you get a stipend of spending money to take on your trip. Sounds awesome right? It is! Keep reading to learn how to get this deal.
Have questions about Head Teaching? Talk to a rep in the office and they can tell you more about it!
What is a Head Teacher?
Okay, first of all what even is a Head Teacher? An ILP Head Teacher is a peer aged volunteer who has served abroad with ILP at least once before. They are familiar with ILP's teaching methodology, have experience living abroad for a semester, and loved their first trip with ILP!
Head Teachers do a lot for the group behind the scenes to help things run a bit more smoothly. They are your go to for questions, concerns and support while you're living abroad. There's a lot of behind-the-scene responsibilities, but these are some of the ways they help...
They are in communication with ILP Directors who are back in Utah on Skype calls throughout the semester to discuss any concerns or problems where your group may need some assistance. They are the middle man between the school you are teaching at and the office in Orem. They run weekly training meetings and help offer advice for teaching.
So How Can I Be A Head Teacher?
If you've volunteered abroad with ILP and you want to go again (we get it!), you can apply to be a Head Teacher! We have so many volunteers who do multiple semesters and take advantage of this huge deal. The position of Head Teacher is more competitive than when you applied to be a volunteer. For volunteers, spots are first-come-first-serve, but that's not the case with Head Teachers. Think of it more like applying for a job. The reason for that is...
1) Spots are even more limited than volunteer spots are. We only send 1 or 2 Head Teachers with each volunteer group.
2) Head Teachers have a HUGE influence on how the semester goes because they lead the group. Because of that, we do our best to choose leaders who we believe will fulfill their responsibilities. We need Head Teachers who have an "above and beyond" type of attitude and who can support everyone in the group, so we're a little more picky with who we put in this position.
When looking at Head Teacher applications, we look at how your first semester abroad went. We look at recommendations from your Head Teacher, evaluations, group dynamic, etc.
Here's some little tips that you can do during your semester abroad to help you snag a Head Teaching spot next semester!
Do your best with teaching
The main purpose of your trip is to teach and help the cute kids you are working with gain the English skills needed. No one is expecting you to be a pro teacher on the first day, but do your best with it! Submit your lesson plans for your Head Teacher's review on time to you show you are reliable, stick to the ILP method while teaching and ask for guidance if you have questions, love your kids and go the extra mile in teaching them and most of all just try your best - that is seen by all around you.
Be a peacemaker
Help be the peacemaker in your group. Living abroad for a semester with the same group of people may bring up some challenges, so if those arise try your best to help things run smoothly. You are with your group members every day and that can be both a blessing and a curse. You tend to get really close with them, but even the best of friends sometimes have disagreements.
Your group will really appreciate your positive attitude and will be grateful for you as you help with that! This is a very important skill for Head Teachers, so start practicing now!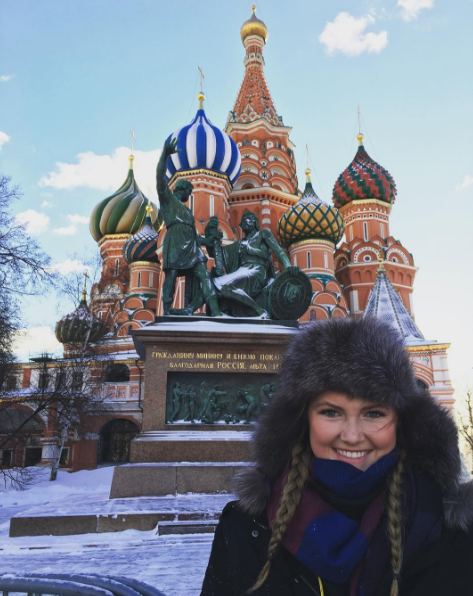 Be responsible
You need to be responsible to be a Head Teacher with ILP. You are trusted by many people including the ILP Directors and the people you are leading within your group.
To show you are responsible be an example for your group by following ILP's Code of Conduct, submit your lesson plans on time, show up to training meetings and teaching, and fulfill the agreements you made. Being responsible inside and outside of teaching is extremely important!
Ask questions!
Talk to your Head Teacher and ask them for advice if you are thinking of Head Teaching. They will be able to give you insights into what it takes to be a Head Teacher. They can also tell you more about what they do as a Head Teacher because there is a lot more behind the scenes work than you may think!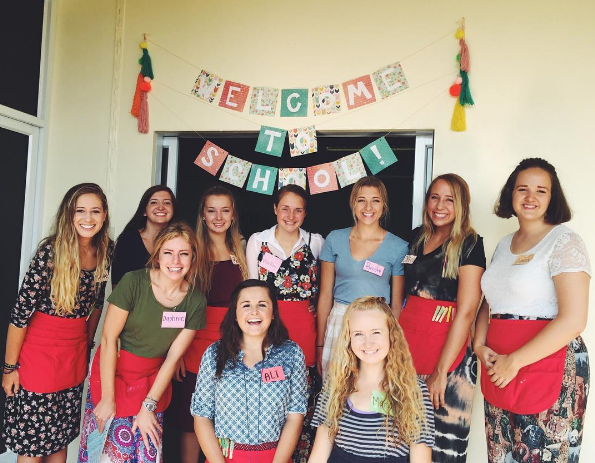 Do these things during your first semester with ILP and you will be a great candidate for a Head Teaching position. Apply for a Head Teacher position as soon as you can because these are not first-come-first serve like our normal volunteer positions. You can even apply during your first semester with ILP! Click the button below to start that application today!