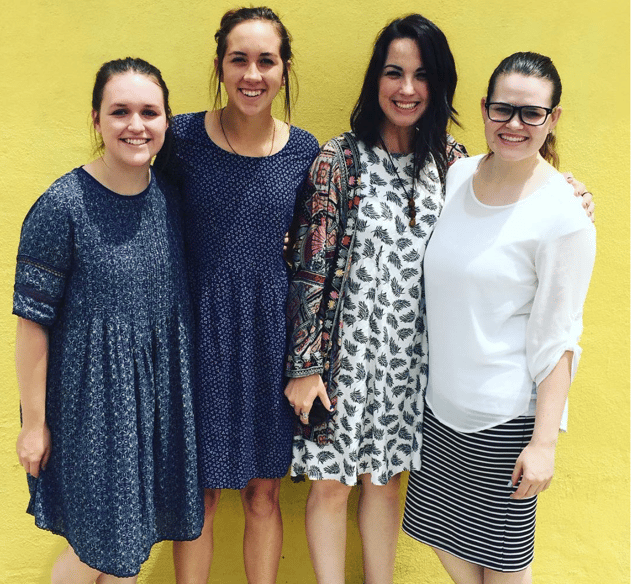 No matter what you do in life, you're going to find people that you naturally "click" with and others that you don't. This will probably be true with the people you spend a semester abroad with! You'll probably meet friends that you couldn't imagine volunteering without and others that you have to work at it with. Instead of letting group discord ruin your time volunteering, try these tips.
While it's fun to travel the world with a friend, there are some benefits to going by yourself and meeting the people in your group either at ILP training or even at the airport on departure day. ILP makes an effort to keep friends traveling together (you can also save money by recommending friends!) but many of our volunteers meet their group at the airport and come home with friends for life.

Don't let not knowing anyone keep you from going abroad!
ILP's code of conduct means you are traveling and volunteering with people with your same values, so hopefully you won't be put in an awkward position, but it still can be hard to get along with lots of different personalities. But that shouldn't stop you from having some amazing adventures! So, here's what we suggest if you have anyone in your group that is...ahem...a little bit trickier to get along with:
Find Some Common Ground
Limit Your Time Together
Do Fun Things
Know Where They Are Coming From
Make Lots of Friends
Find Some Common Ground
People are so much easier to get along with when you share a common interest. Yes, their constant texting might be a habit you can't stand but do you both like the same music? Both love to try out weird quirky foods in your country? Both love the same student? Finding common ground lets you talk about stuff you both love and doesn't leave a lot of room to be annoyed.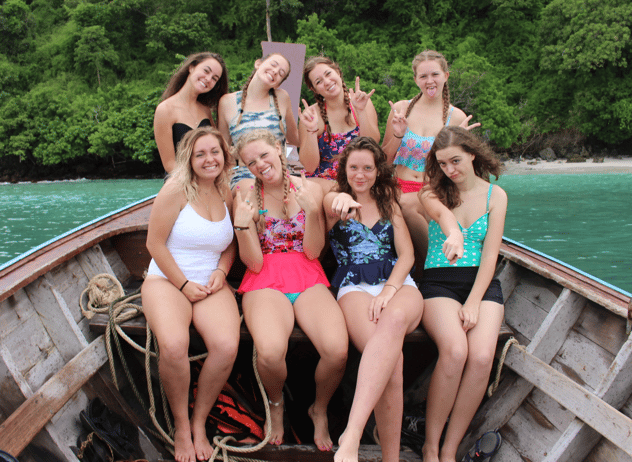 Limit Your Time
We encourage all of our volunteers to spend time together (we even have rules about not traveling alone), but there is nothing wrong with needing some space. Having alone time is often much needed for some relationships. Find a way to get a time out: watch a movie in your room, spend time with your host family instead of your group or grab someone from your group that you do get along with and go grab some ice cream. We're not giving you a pass to be exclusive, but know that sometimes a break is exactly what you both need.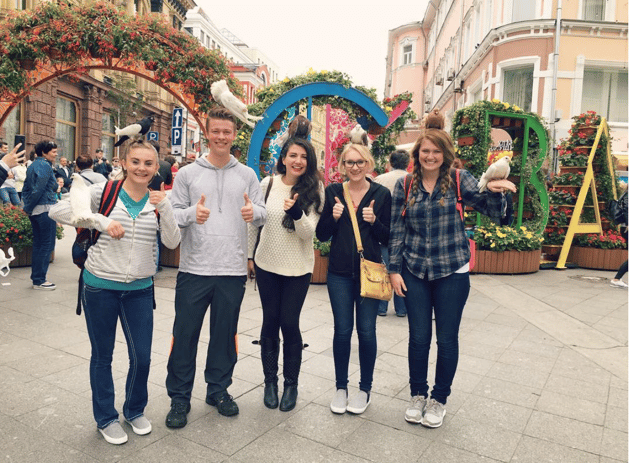 Do Fun Things Together
How annoyed can you be when you are on top of the Great Wall of
China
? You will have some amazing opportunities during your semester; don't let anyone keep you from having fun! There will be times when you will get tired of the people in your group (just spending a whole semester with the same people can be exhausting sometimes even if you LOVE them) but choosing to do really fun things is a quick remedy to that! When you do these things as a group, you'll create memories and bond in a way that your friends back home won't understand. You're going to have so many inside jokes that will keep you laughing for years to come.
Don't just do fun things with your group or the people you naturally click with. Try to find something fun to do with just the person you struggle with. Sometimes it's a group dynamic that can stir the pot. You may find that when you're with them one-on-one it's a little easier to find things to appreciate about that person. Try to create a memory with just you and them.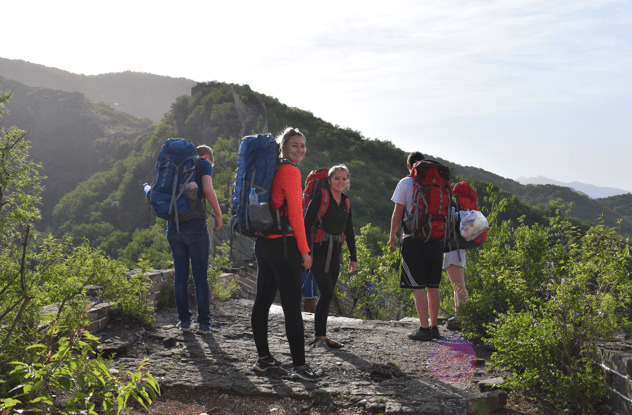 Know Where They Are Coming From
Maybe your roommate doesn't want to go out to try that new noodle place, which you can't understand…why wouldn't you want to try all new foods while abroad? It's what you do when you travel, right? It's easy to be frustrated if you don't understand where they are coming from. Maybe she had a really bad experience and got sick the last time she went, or feels like she gets left out of the conversation. Don't jump to conclusions and try to reach out instead of choosing to be bothered.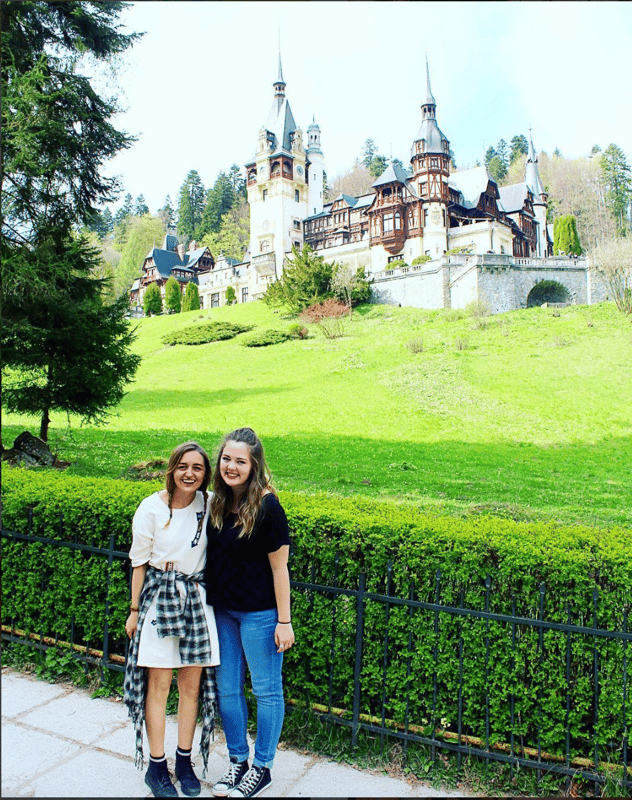 Make Lots of Friends
Getting to know everyone in your group is part of the ILP experience! We've had volunteers come home with life long friends, find roommates for their next semester of school and make friends who love to travel…and sign up to do another ILP semester with. Really only being friends with some of your group doesn't give you the full experience. Make friends with your kids, your group, the people at church, your local coordinator…the people you meet are an incredible part of traveling abroad.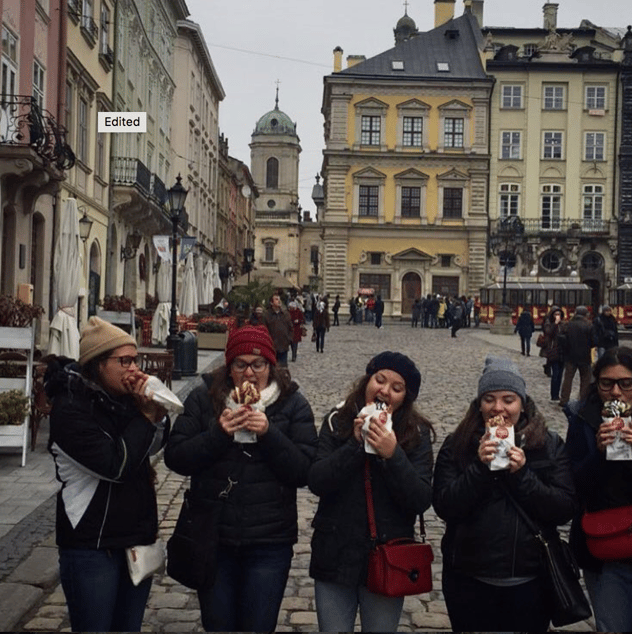 Need tips planning some of your vacations while volunteering with ILP? Or maybe you want to know how to pay less for your semester? Click the button below to learn how to save some cash: