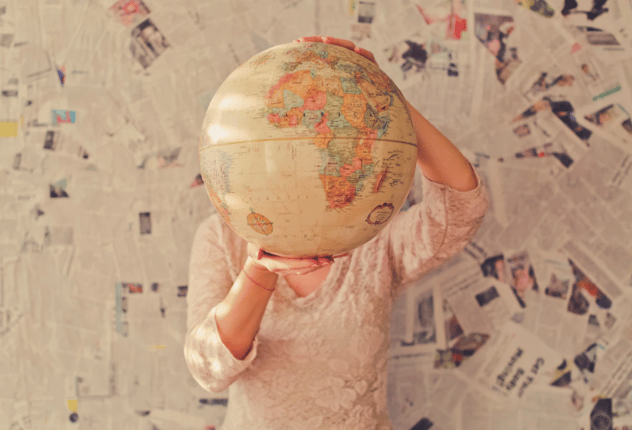 Surround yourself with things that remind you of your travels and things that inspire you to travel more.
The travel bug is real and you can go through some serious withdrawals while you are waiting for your next adventure. Make sure you decorate your apartment or room to make it a space that shows your love of travel and adventure.

Not sure where your next trip will be? Consider spending a gap year abroad and making a difference and you travel and serve around the world with ILP!
Ready to get decorating? It can be super easy and cheap - start with these tips!
How To Decorate Your Apartment
Maps
Knick Knacks and Souvenirs
Collages of Your "Dream Destinations"
"Travel Fund" Jar
Pictures of Your Trips
Quote Wall
Maps
This is one the of easiest ways to add a bit of travel flair to your space. World maps and maps of specific countries/cities are super easy to hang up (just grab some washi tape and you're set).
The best part is they're easy to come by and they're never going out of style. You can find them really cheap or really expensive ... it mostly just depends on where you're looking. Look around at bookstores, check out Amazon, Target, World Market, and other stores along those lines. I found a gorgeous old map on Amazon for about $4! You'll be surprised at what variety you can find.

Knick Knacks and Souvenirs
Be smart about what you buy during your trips. Think about things that will remind you of where you visited but can also be used in your apartment and home one day. Showcase these little trinkets throughout your space and you will think of your adventures every day as you see the cool things you brought home.
We love creating a shelf where you can hang country specific treasures, like cool postcards and maybe a set of those classic Russian nesting dolls. In another corner, you can stash your painted Chinese fan and a gold Buddha.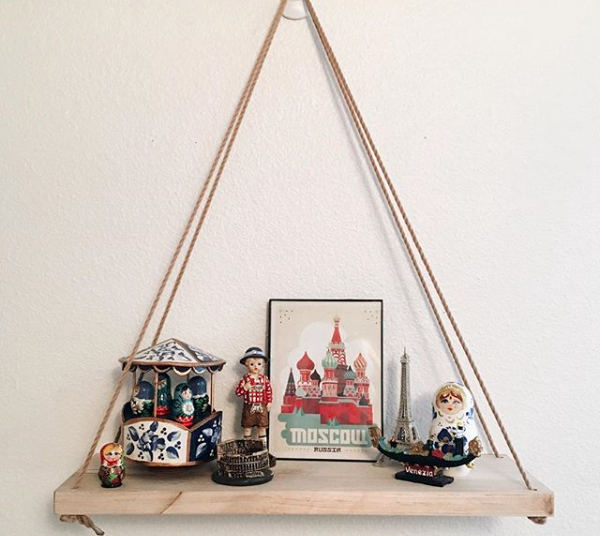 Make A "Dream Destination" Wall
Find pictures, maps, and quotes that have to do with the places you hope to visit one day. Make a collage of these places and put them somewhere where you can see them often. This will help you keep them on your mind and make plans to have these trips become a reality.
You can even get scratch off map posters where you can "scratch off" the paint of the countries you've visited. After a few trips, your map will be a colorful display of all the places you've visited, and you can easily see which countries you should visit next.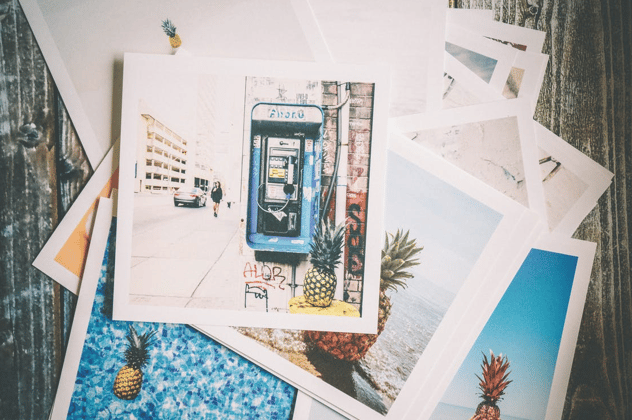 Travel Fund Jar
Have a "Travel Fund" jar easily accessible in your room. To help fill up this travel jar, pay for what you need in cash and then add the spare change to your jar. You'll be surprised how quickly it adds up! It's so exciting to be able to add something to it, even if it is just a dollar or a quarter.
Pictures of Your Trips
Make sure you have a wall devoted to pictures of trips you have taken! Fill it with pictures of delicious food you tried, friends you have met, your favorite vacations, and more! Seeing this daily will keep that sense of adventure alive and make you even more stoked for your next adventure or trip.
Here are tons of ideas for using your travel pictures; there's more ideas than just hanging them up.
Quote Wall
Grab a whiteboard or chalkboard and keep a running list of your favorite quotes about travel. These can be awesome to add to a travel journal later down the road and will get your mind into "travel mode" daily as your read them. Here's a good list to get you started.
Hanging these quotes next to a few pictures or a map is sure to have you antsy for another trip abroad.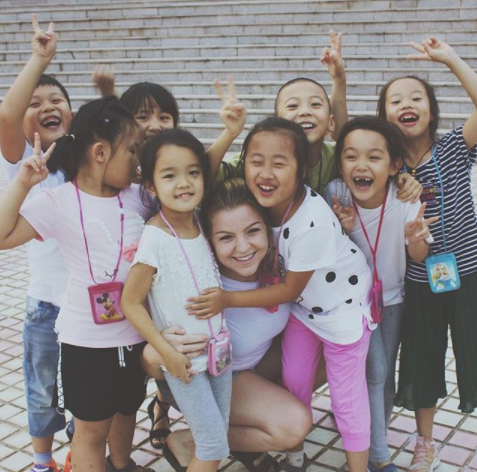 Ready to make those dreams of traveling the world a reality? As you volunteer with ILP you will have the opportunity to not only serve others, but travel while doing so! So, if volunteering in Central America, a semester abroad in Ukraine, or living in China for a semester sounds exciting ... you're in the right place!
Click the button below to speak to an ILP representative who can talk to you about all the amazing countries you can volunteer in and answer any questions you have!