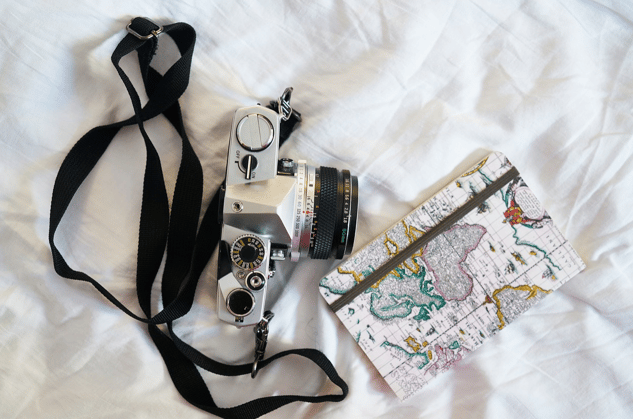 So, you are back from traveling the world and came home with tons of memories … and thousands of pictures. Now what?
If you are anything like me, coming home from a big trip or a semester abroad means coming home panicked about what to do with all of your beautiful shots (I hate having my favorites just sitting there on my computer). Luckily there are tons of things you can do with all of your stellar travel pics which is excellent news … I tend to take hundreds (or even thousands) of pictures when I travel.
Pst: You might also be interested in our guide about growing your Instagram following.
You've probably posted your absolute favorite gems on Instagram already (if you haven't, do it and tag @ilpadventure if you're an ILP volunteer!). Then, go through and delete the ones you know you won't use. Yep, get rid of any duplicates, any blurry shots or ones where your eyes are closed … it'll make your life so much easier. This is my favorite thing to do on my flight home by the way.

Finished? Mmmkay, now, we can get started:
Decorate!

Send Some Postcards

Make A Photo Book

DIY Stationary

Get This Rad Calendar
Decorate!
Seems obvious, right? Just print your pics and use them to decorate your dorm for cheap, or get more creative. One idea I love is printing your photos in all different sizes and pinning them to a big cork board — you can switch out photos if you want, or just leave them be. I also love framing a few gems and arranging them in a cool shape on the wall. Or hang up some string and use clothespins to display your favorite shots.
Decorate your bedroom, put a few beach shots up in the bathroom and those donut shake pictures from your semester abroad in Lithuania can make their home in the kitchen. Really, the options are endless.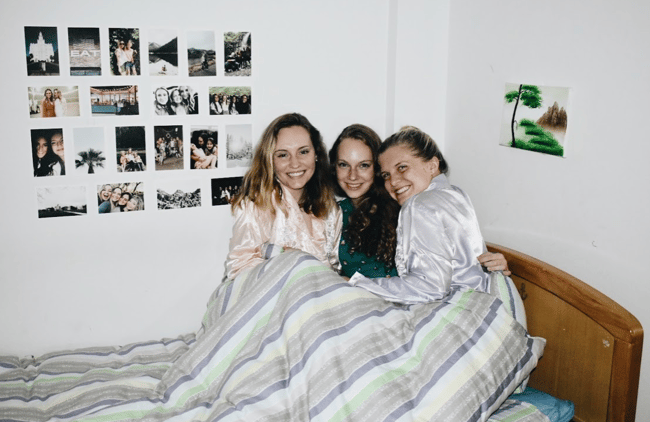 Send Some Postcards
Keep your wanderlust going by using your travel pictures as postcards. This company will print 20 unique postcards from your own pictures on recycled paper for $30. Now just send these pretty things to everyone you know, as thank you's or little "thinking of you" notes. Darling.
Make A Photo Book
Let your friends browse through your whole semester in Mexico in one book. There are dozens of companies that can print a photo book straight from your Instagram feed, or you can upload select photos and get artsy with the layout. Subscribe via email to places like Shutterfly and Chatbooks for discounts.

I've also seen amazing deals on Groupon for these (I got a Shutterfly book for $5 plus a couple dollars for shipping). Now I have all of my Thailand pictures in one spot.


DIY Stationary
This is genius. Just grab some cheap and generic envelopes and note cards at your local store, and glue your pictures to the notecard to make your own stationary. This is a fab. way to use up lots of your pretty nature shots from the cool national park in Poland.
Just think about how cool it would be to get a thank you note with an artsy picture the L'viv Chocolate Factory or the spoils from the Pearl Market on the front? You can make tons of these for cheap and even give them away as gifts.
Get A Rad Calendar
Sorta obsessed with this idea too. There are lots of companies you can go through to print a cool calendar with your travel pictures (places like Costco can do it online from $10 - $20).
Or, you can DIY and really make it your own. Lots of craft stores will sell big fill-it-in yourself calendars, where you write the month and fill in the date… and guess what? Little polaroid sized pictures fit perfectly in the date squares. Write the date in the corner and line up 31 awesome pictures from your Eastern European extravaganza for the month of May.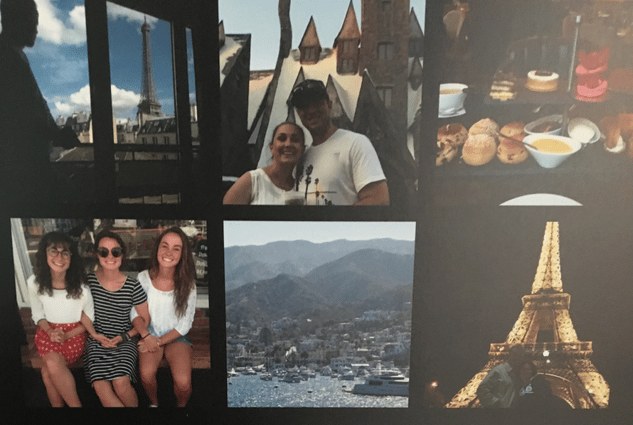 Oh, and don't forget about adding a few pictures to your journal, too — you don't even need to write anything if you do a photo or scrapbook journal just full of your awesome pics.
So, ready to start taking tons of pictures abroad to test out a few of these ideas yourself? Come check out the ILP experience … and start thinking about where in the world you want to adventure with ILP !