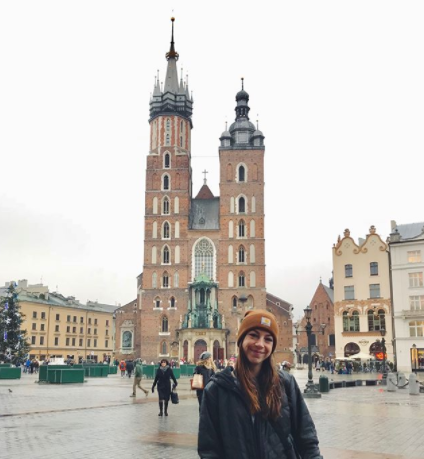 When you find yourself in Poland make sure you make some time to visit these five beautiful cities!
Poland is a gorgeous hidden gem with many amazing cities explore. During your time in Poland it can be hard to know where to visit and what to do, so here's the info you need!


---
Come volunteering in Europe and take a vacation to Poland.
Click here to start your application to volunteer!
---

Poland has been favorite place for our volunteers to visit for ages, for a few good reasons. It's easy to get to from several of the cities our ILP volunteers are living in, plus there is lots to see in each of these cities:
5 Cities You Can't Miss In Poland
Krakow
Warsaw
Wroclaw
Gdansk
Bydgoszcz
Krakow
Krakow is a city you can't miss while visiting! With delicious street food, a historic town center, beautiful cathedrals, interesting museums, and more you can spend a few days here and not run out of things to do. You also should take time to visit Auschwitz which is quite close to Krakow and a once in a lifetime opportunity that will really open your eyes to history.
Make sure you see the dragon, stop by the salt mines, and explore the unique shops while visiting, not to mention our favorite places to grab the best ice cream of your life!
Convinced you need a trip here? We thought so — check out our guide to Krakow to help you plan your stay.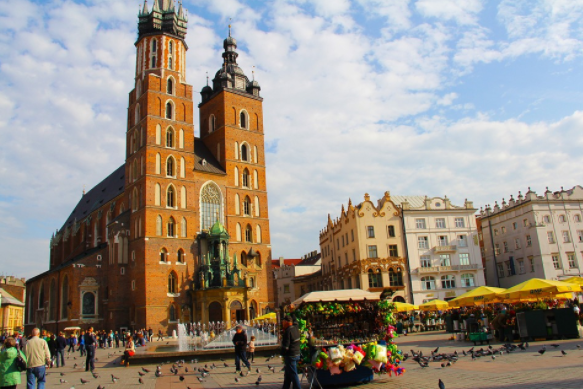 Warsaw
Warsaw is a vibrant city with a great atmosphere. Walking around and exploring will lead you to hidden treasures and great things to do. One of the greatest parts of the city are the museums you can visit. There are about a dozen museums where you can learn more about the history of Poland and gain a better sense of what the country has gone through.
If you happen to be in Warasaw in the summer you can find free concerts in Lazienki Park every Sunday and breakfast markets every Saturday and Sunday (from 9am-4pm in Wola, Mokotów, Żoliborz, and Powiśle quarters). City square also has something going on all the time and you can find the most delicious street food there!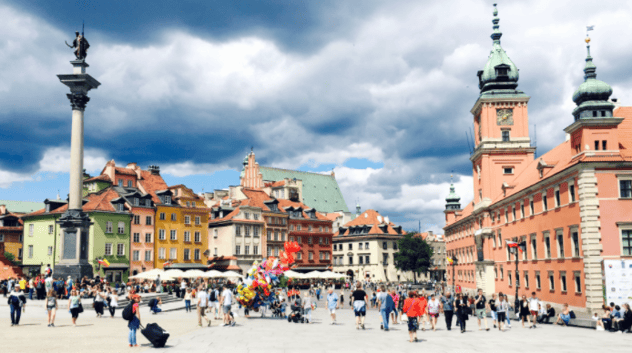 Wroclaw
Wroclaw is not far from the German border which brings some German influence and a lot of German tourists. The city was originally built across several islands and still has a lot of beautiful bridges because of this; It's a nice destination for pretty architecture and unique buildings. Make sure you find some of those buildings in city square which is full of colorful buildings and a great place to grab a meal and people watch.
While in Wroclaw check out one of the many museums, walk through the Japanese Gardens, relax in city square, and grab some traditional Polish food.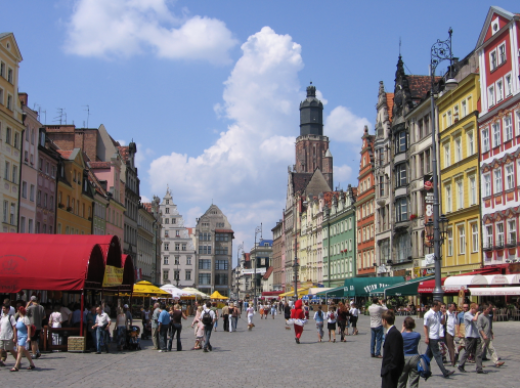 Gdansk
Gdansk is one of Poland's most beautiful cities and can be found in the north on the coast of the Baltic Sea. Walking around the beautiful water is something you have to do while visiting. The waterfront is full of delicious restaurants and fun shops. Because it is a city on the waterfront you can also spend time relaxing on the sandy beach- just be prepared the Baltic Sea is pretty chilly.

The city also has quite a few gorgeous churches which you can walk through and see the unique paintings and art inside. This is a total undiscovered gem you do not want to miss.
Here's more info on Gdansk and what all you can do - you definitely won't get bored here!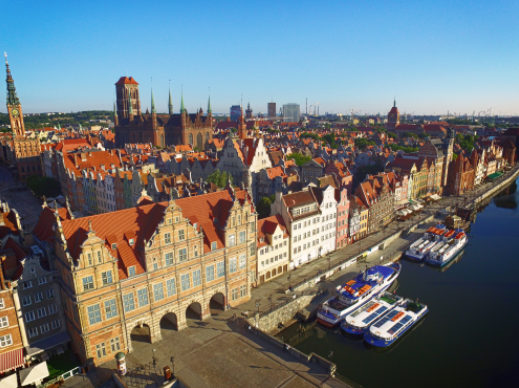 Bydgoszcz
It's okay if you can't pronounce the name ... you should still visit! Bydgoszcz will make you feel like you're in a storybook town with cobblestone streets and cute cafes. It's hard to leave. There is a ton to do, so here are a few quick ideas for you and your ILP group.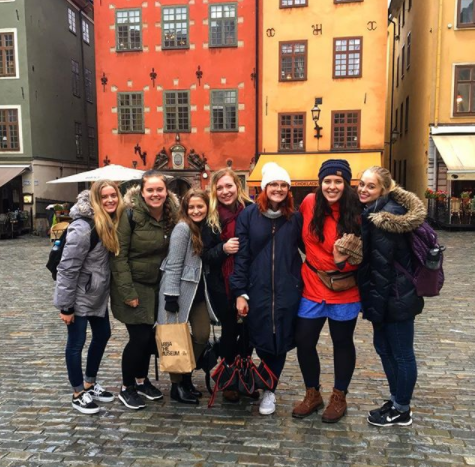 Living in Europe while you're volunteering in an orphanage or teaching English? Yes please!
We thought so. See if you can find which country in Europe would be the best fit for you, and get your questions answered by chatting with an ILP representative.