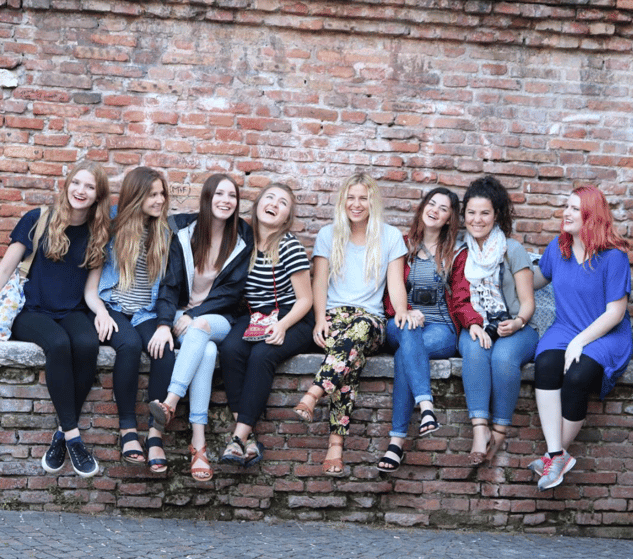 It's going to be hard to narrow down where'd you like to vacation in this amazingly beautiful country because there is a ton to do. But between teaching adorable Polish kids and checking out the sites of Krakow, you are going to need to visit southern Poland to see Zakopane. If you haven't heard, ILP has a new volunteer opportunity in Poland ! It's been a favorite place to vacation for our volunteers living in Ukraine or Lithuania, but now you've got the chance to live and volunteer in Poland! We're pretty excited… can't you tell?
Not only is this city mega beautiful, it's a perfect place to vacation during both the sunny warm summers of Poland and the snowy winters. Take a train ride straight down from Krakow and enjoy a vacation full of adventures, ancient castles, and jaw-dropping beauty. You'd be sad if you missed these five sites during your visit:
Take The Cable Car
Ski the Tatra Mountains
Visit Niedzica Castle
See The Upside Down House
Walk Down Krupowki Street
Take The Cable Car
For our volunteers living in Poland who visit Zakopane in the summertime, the very best way to see these gorgeous mountains is by cable car. Ask around before you go and buy a ticket on Krupowki (see below for why you should come there back later) and avoid the long lines at the base of the cable car. The ride up stops midway for you to change cars and go even higher in the stunning Tatra mountains. For those who love to hike, wear good shoes and buy a one way ticket. Soak up the scenery at the platform at the top before hiking down to the base on one of the many trails.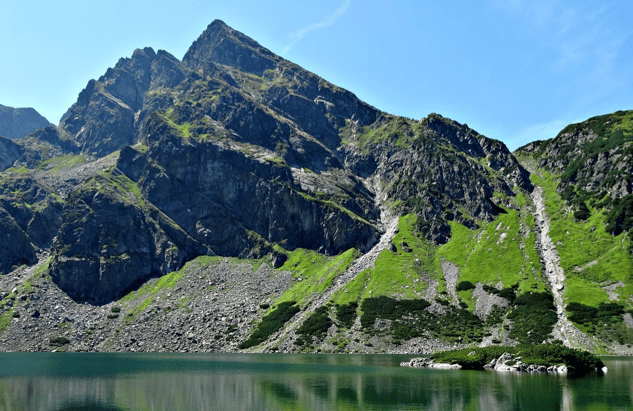 Ski the Tatra Mountains
Zakapone isn't called Poland's winter capital for nothing. Not only are these mountains beautiful, they are a famous skiing site in this country. Perfect for anyone who's never skied before and those who are experts, tons of companies rent out gear so you can spend a day or two on the slopes. Get the best snow in January to mid April and warm up with a warm cup of cocoa in one of the many lodges or restaurants that dot the snowy mountain ranges.
Visit Niedzica Castle
No visit to Poland would be complete without exploring one of the ancient Dracula-like castles that pepper the landscape! The Niedzica castle was originally built in 1325 and sits atop of a tree covered hill, encircled by mountains. Oh, and did I mention the inky black lake water off to one side? Not only is this castle almost impossibly gorgeous, it also has loads of history…and is apparently haunted. Take a cab from Zakapone to the castle itself or sign up for a river cruise and stop off at this amazing spot. Or, for the brave of heart, spend a night in one of the ancient rooms….Yikes!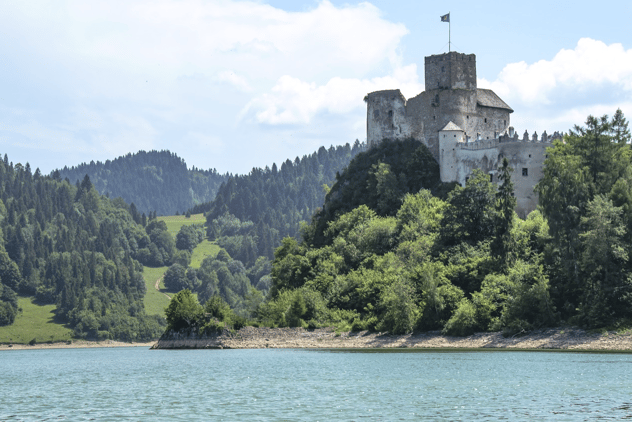 See The Upside Down House
In the 20th century, Zakopane was a haven for poets, composers and artists, meaning there are a lot of Polish culture spots to soak in while you vacation here. Warm up in the winter or take a minute to cool down on your summer trip here by poking into one of the museums in this city. I'd recommend the quirky Upside Down House. It'll cost about 9zl (which is just a couple US dollars), take you just a few minutes, and is hilarious; the entire house is upside down…all the bedrooms, bathroom and kitchen! The tilted ground will really test your balance and photo inside is worth taking.
Walk Down Krupowki Street
End your day of adventuring by exploring Zakopane's vibrant Krupowki Street. You'll find local sheep cheese markets, ice cream shops and enough souvenir stores to keep you busy the whole night. Even if you aren't looking to shop. enjoy the walk down the busy street; most restaurants cook with wood-fired stoves so the mountain air is perfumed with a smokey campfire scent. You can explore the shops for yourself or sign up for a free walking tour that starts near the charming post office on Krupowki Street.
---
Seriously, that only skims the surface on what there is to do in Zakapone, let alone Poland. You'd be able to see quite a bit as a visitor, but you can fit loads more as a local! Want to know more about living abroad in Poland as a volunteer with International Language Programs? Click the button below and be one of our first volunteers in Krakow!