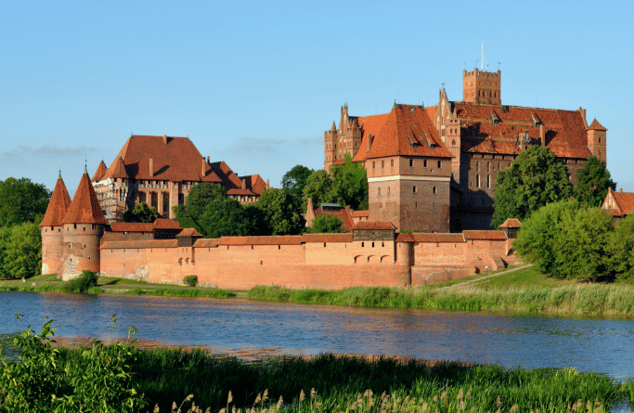 When you think about exploring Europe, which country first comes to mind? Not Poland? It should be. This country is incredible (hello castles!) and totally underestimated.
You could explore Europe on a backpacking trip, but that just wouldn't do it justice. Live there!
You can volunteer abroad with International Language Programs (ILP) in several locations across Europe. Have the freedom to have enough free time to really explore this beautiful country. Click here to start your application!
Oh, now that you'll call Europe home for a semester, you'll have plenty of time to visit at least a few the hundreds of castles). With that many castles, you have your pick of the litter, but we really enjoy Malbork Castle in Poland — here's what you need to know:
Where is it?
Quick facts
How do I get there?
A few things to know
Where is it?
The castle is in Malbork, Poland (go figure!) right where that little red dot is. It's about a two to two and a half hour bus ride from Warsaw, so you could do it in a day trip from there, or spend the night and explore the rest of the city.
They have a cute little downtown area and even have a dinosaur park if you are a fan of dinosaurs. Honestly, sometimes you just need to see random things like that, because who else can say they visited a dinosaur park in Poland?!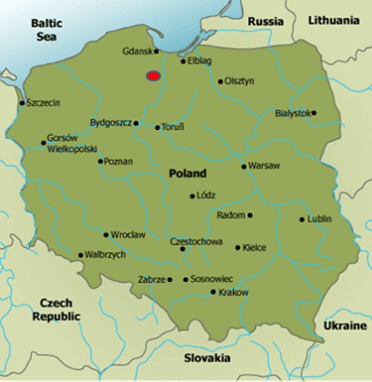 Quick Facts
Malbork Castle is actually the largest castle in the world, when measured by land area, which means there is a lot to walk around and see. Plan on 3-4 hours if you are following through the set exhibits.
The castle was built by powerful German crusaders called Teutonic Knights. When the castle was run by these knight they required that there be enough food to last 2 years for the knights and their servants. That resulted in TONS of food and lots of needed storage space.
The castle has a rich history and was used for many different reasons. It was also taken over and ruled by a wide variety of people. Check out this link to Wikipedia to learn more about the history of the castle.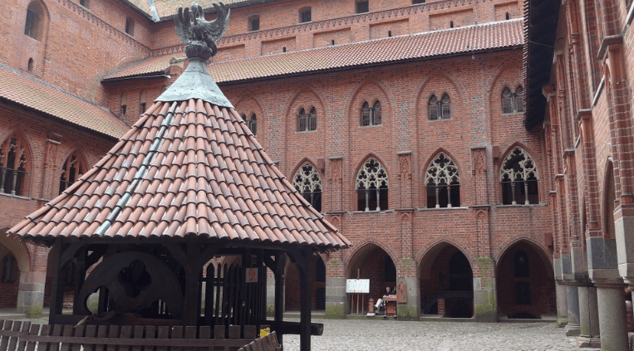 How do I get there?
You can also take a train from Krakow, which takes around 7ish hours, depending on the train.

Think about booking this overnight so you wake up in Malbork — tickets cost around $20 to $50 depending on if you want 1st class tickets or not.
Or, if you want a little bit shorter of a trip and you are visiting Warsaw, take a bus from there and it will cut that drive time in half. You can buy tickets at the bus stations, just let them know where you are headed and they'll hook you up.
This would also be an awesome stopover if you're on a vacation up to the northern coast of Poland (which has so many other beautiful things to see) or on your way up to explore Lithuania, another hidden gem of a country.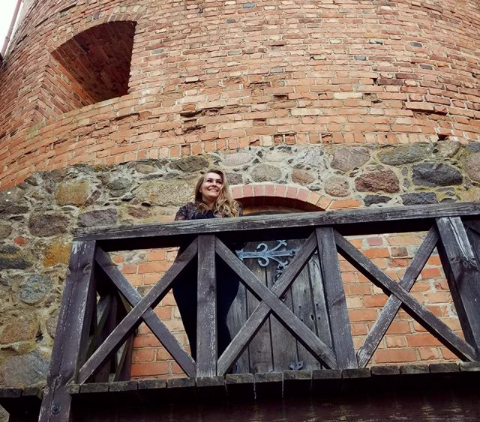 A few things to know
Cost: Plan on spending about 39.50PLN for admission, which is about 10 US$. Depending on the time of the year you go the prices may vary. Check out the exact prices here.
Hours: The hours vary as well and are pretty short in the Winter season: 9:30am- 3:30pm. In the Summer it is usually open from 8:30am- 7:30pm. Make sure you double check the times here before you go, so you can be there when it is open!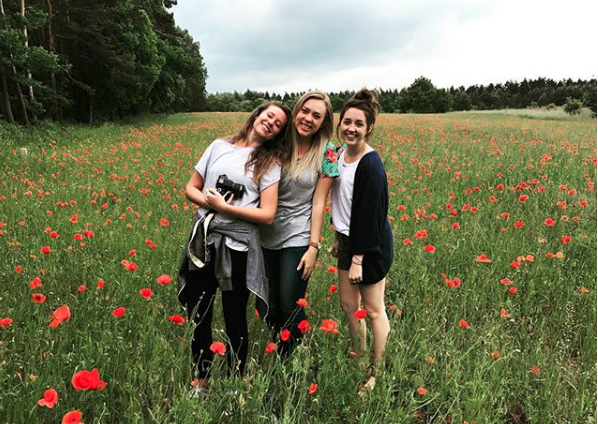 Thrilled to dive into a semester living in Europe while you're volunteering in an orphanage or teaching English?
We thought so. See if you can find which country in Europe would be the best fit for you, and get your questions answered by chatting with an ILP representative.