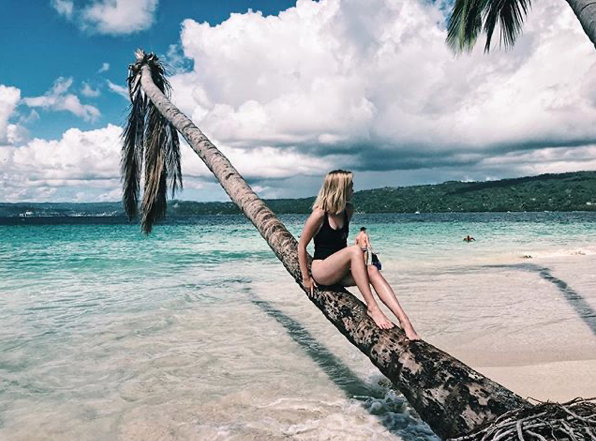 As if you needed another tropical getaway to explore, here's your go to guide for vacationing in Samana.
While you're spending semester volunteering abroad in the gorgeous Caribbean (or at least visiting for a spell), you have got to visit Samana. It's full of secluded beaches, rad adventures, dense jungles and more than your fair share of adventures.
---
Dreaming of the Caribbean?
See what volunteering in the Dominican Republic is like
---

Alright, onto the details to make your trip here a success.
Where Is Samana + How To Get Here
On the east coast of the country, there's a peninsula that juts out from the mainland.; that's Samana. Officially speaking, Samana is the province which covers the whole peninsula, but technically the city itself sites on the southern coast, right on Samana Bay.
There is an airport and you can easily find flights from Santo Domingo or Puerto Plata into the Samaná El Catey International Airport but we much prefer to take a bus on Caribe Tours; it takes about 4 hours to get there.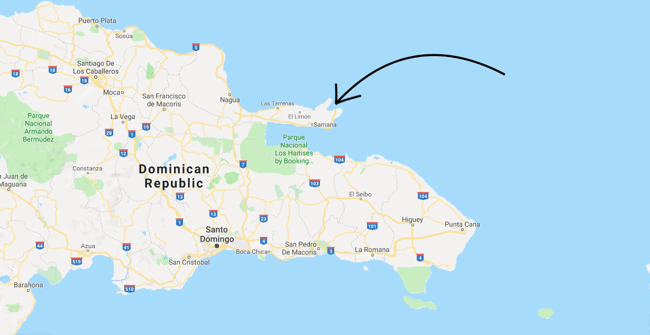 Things To Do — A Taste Of The Rainforest
Tours + Excursions
In the middle of this peninsula, you'll be surrounded by lush forests; we have a place we highly recommend for travelers who want a jungle experience in Samana which will give you access to all kinds of things to do. Think zip line treks, hikes to waterfalls, horseback rides through the jungle and other high adventure activities.
If you stay at the Treehouse Village (more on that below) your stay will include bicycle rentals, which you can use to ride down to a beach. You can also get hooked up with zip lining course for about $55 dollars through your hotel. Horseback rides through the jungle to the waterfall El Limon waterfall and a beach are about $90 for the day — we love love love El Limon waterfall, by the way.
You can do a boat tour for 95$ and whale watching for the same.
See more activities to do through the Treehouse Village here.
Los Haitises National Park
Hey film lovers — Parts of Jurassic Park and Pirates of the Caribbean were filmed here, which gives you a decent idea of what this park is like. Think dense jungles, rocky outcrops, a maze of mangroves, and unexplored caves and a section that hugs the coastline. The National Park is about a 45 minute boat ride across from Samana Bay (which is on the south side). Around Samana Bay, you'll be able to find tour guides that can you to the National Park and guide you through the caves and forest (keep an eye out for cave paintings from the indigenous Tainos people made hundreds and hundreds of years ago).
Getting Here: best reached via Samaná, and Sabana de la Mar: you'll need to go via a tour, which won't be hard to find. Several companies run speed boat or catamaran tours around the park's bay (spot the gorgeous rocky islands, mangrove groves, and visit a couple of caves — check out places like Moto Marina, DominicanShuttles.com, or Tour Samana with Terry.
Things To Do — For Time At The Beach
Time for the beach, right? You'll want to pick you place carefully with so many beaches to choose from; our volunteers tend to stay up on the northern coast and just hang out on the beach and at their condo. You really can't go wrong with the beaches, but we have our favorites:
Las Terranas:
Up on the northern coast, you'll find miles of golden sands and clear waters in this part of the Dominican Republic.
Snorkel Beaches:
All along Samana Bay, and tours love to take you out for the day to explore sunken ferries and hidden gems like Cayo Levantado Island, Playa Madame or Playa Rincón.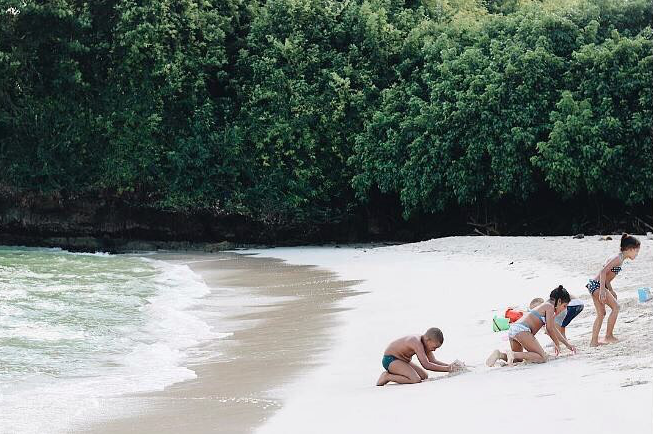 Whale Watching At Samana Bay
Each year, humpback whales are rather common in the Samana Bay, and there are plenty of tours available which will take you out to see these incredible sea giants up close! Just be mindful of the dates: Whale watching tours are available from January-March which is when these whales come to visit the DR.
If you book a tour outside of these dates, chances are you may be going on a simple (but beautiful) boat ride in the bay. One tour that seems to be reasonable is Whale Samana but you'll find others if you'd like to hunt around.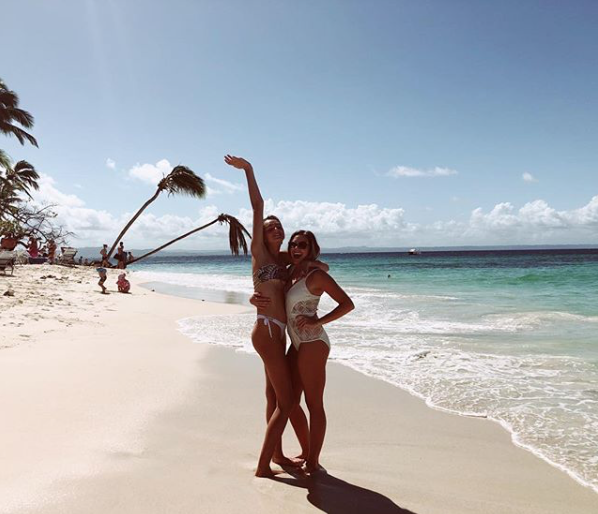 Places To Stay
Our vote is the Dominican Treehouse, but if you want to be right on the beach, we vote a AirBnB. The Treehouse is the coolest place to stay (it's absolutely the highlight of Samana) but you'll need to keep in mind the area's geography if you want a beachside place. We suggest booking on AirBnB for those looking to be closer to the beach because the Treehouse Village is tucked away in the jungle.
Dominican Treehouse Village
If you didn't guess, we're big fans of the Dominican Treehouse Village. It's not directly on the beach, but this hotel has everything else you're looking for and comes highly recommended for anyone in the mood to stay in a treehouse village, tucked away in the rainforest with waterfalls, zip lines and yoga studios just outside their window. It's also nice because the hotel provides tours to a bunch of activities you might be interested in and meals are included.

Get more info about the Treehouse Village here.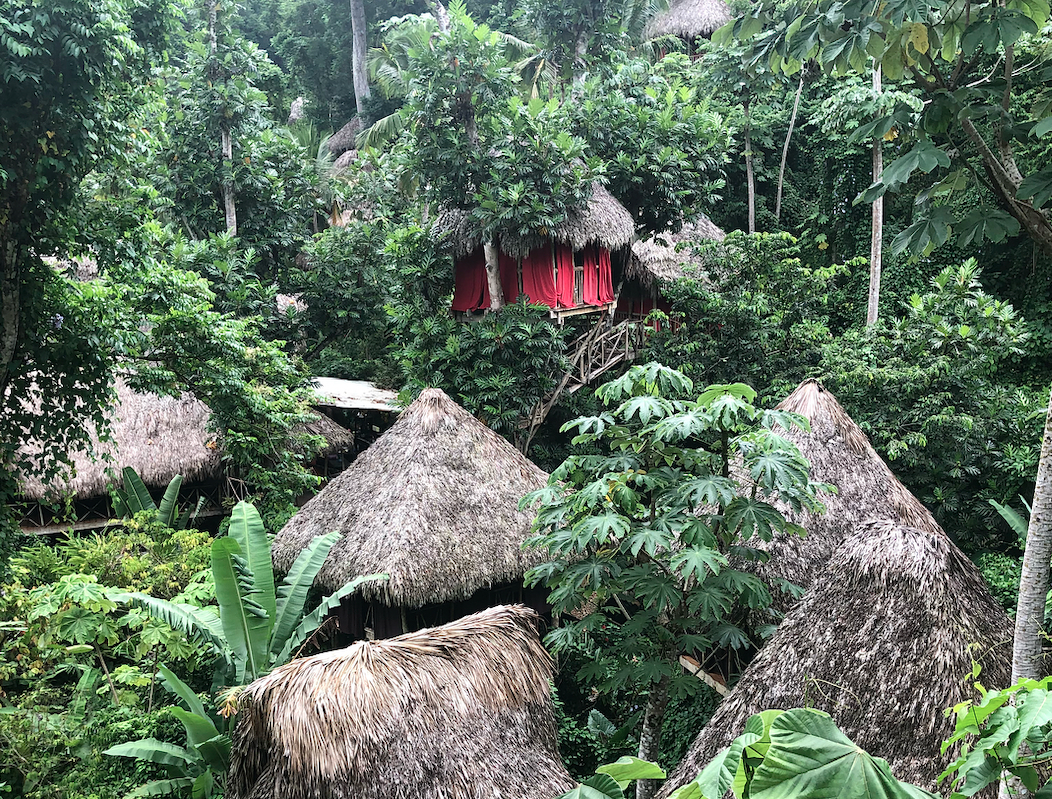 Air BnBs
Our suggestion is staying right in Samana so you have access to Samana Bay, or going to the northern coast. AirBnB's are nice because you can have the whole place to yourself and aren't too bad a price if you split the rate with everyone in your group. Plus in this area, they will be nicer than hostels in most cases. Volunteers also suggest staying at a place with a pool which is just fun to relax in.
Here are a few to check out: Las Terrenas - this one is a good pick, and volunteers have loved this one too. Los Cocos at Playa Bonita is another popular option.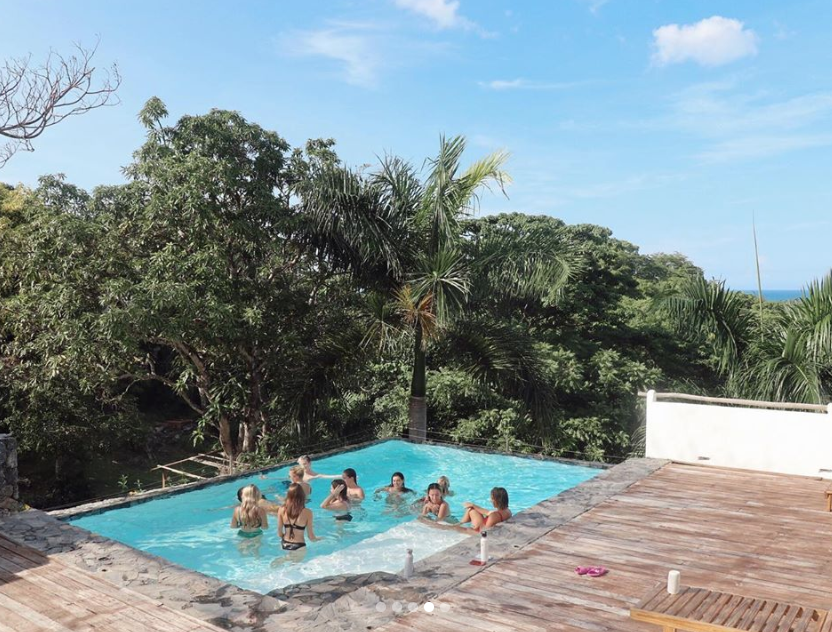 How Long Should I Stay?
3-4 full days seems ample time to explore what this region has to offer. All ILP volunteers get vacation time on their semester so a a 4-day weekend would be prime time to explore Samana. Other groups have also stopped in Samana for a day (or two) before jumping off to some nearby vacation spots … but we think Samana deserves 3-4 days if you have the time.
+Nearby Adventures
It's fairly easy to navigate the island of the DR, which means you can easily hop from a few days in Samana over to a few other favorite vacation spot. All of these places are around 3-4 hours away, so it's fun to tag on one or two of these spots on after you've had your fun in Samana.

As with all things DR, we love booking buses on Caribe. You can get more info about traveling around the Dominican Republic on this post (which has a big section on how to book tickets on these inter-country buses).
Santo Domingo
Just 3ish hours away is the colonial historic capital city, Santo Domingo. Be sure to visit the turquoise blue water of Los Tres Ojos, or photograph a few buildings that have been around since Christopher Columbus.
La Romana
Head south, stop in Santo Domingo then keep going east to hit the La Romana Coast. This place is our favorite spot to go island hopping and see places like Catalina Island or Starfish Island.
Punta Cana
Not exactly close to Samana, but still on the eastern side of the island is another favorite vacation spot. Punta Cana is known for high rise resorts, all-inclusive packages, amazing beaches, and about a dozen adventures (think dune buggies, snorkeling, island tours, zip lining, horse back riding and more.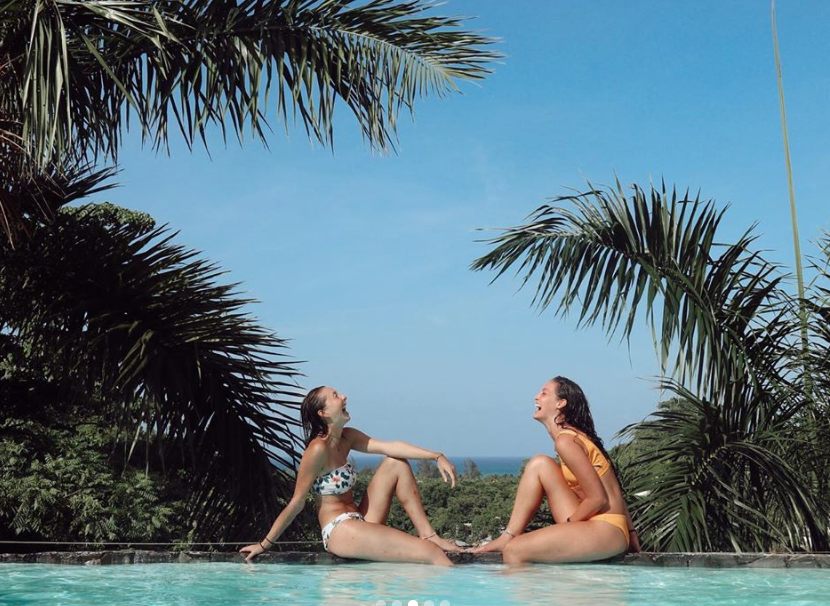 Come to the Caribbean with us!
On your ILP adventure in the Caribbean, your days will be spent making a difference in the classroom by teaching English — but you'll also have loads of free time and vacation time to see places like Paradise Island, the blue Dudu Lagoon, and more during this humanitarian program