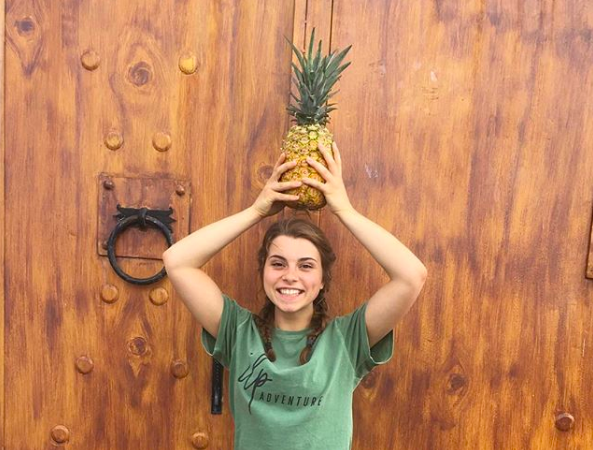 Eating healthy can be a challenge in a couple of different ways. Mentally — just because junk food just tastes better — and financially. Most people think that to eat healthy, you're going to have to break your grocery budget. But that's not always the case.
Now, I know most of you probably won't believe me, but I'm going to prove it to you! There are many simple things you can do that will keep your budget down that you may have never even thought of.
These tips are easy enough to do whether you're at home or living abroad (like in China for a semester!). WARNING -- you won't have an excuse to not eat healthy after reading these tips: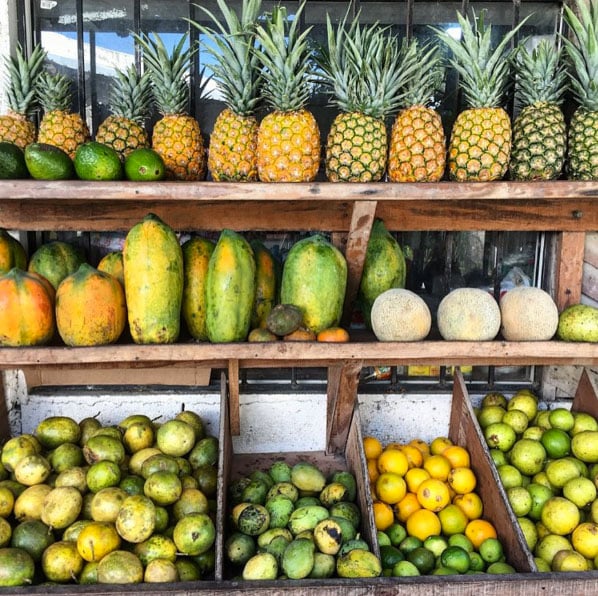 How to eat healthy for cheap
Stock up on all the cheapest healthy foods
Buy nuts in bulk
Eat eggs
Cut out the meat and sub it
Use veggies to their full extent
Always use fresh, never canned
Do the grocery pick up
Drink your water
Food prep for your week
Make a list and stick to it
Stock up on the cheapest healthy foods
Stock up on the foods you love the most that have cheaper price tags. They are versatile enough that most of it can be used in either meals or snacks. By stocking up on these things, you'll be able to plan the rest of your meals around them since you already have them sitting at home.
Foods you can stock up on are things like apples, bananas, oatmeal, all your greens, brown rice, greek yogurt, granola (you can even make your own), beans, tuna, eggs and lentils. These items are filling, inexpensive, and low calorie.
Buy nuts in bulk
Nuts can be pretty pricey if you're buying them in small quantities. Head to Costco or Sam's Club and buy a huge bag of them that will last you a really long time. Have a Winco by you? Even better - check out their bulk area where you can grab as much as you want and pay by the weight for a cheaper price (rather than buying already bagged nuts).
You will get more for your money and it's actually a pretty reasonable price. My personal favorite is the salt and pepper pistachios! You get 40 ounces for $15 (and they have sales on them all the time).
Eat Eggs
Eggs are great because they are healthy for you and sooo cheap. You can buy these in bulk at Sam's Club, Costco, and Winco as well. Eggs will stay fresh in your fridge for so long so go ahead and get the 24 or even 48 quantity pack so that you're set for a while.
Easy to find, easy to make and you can make a ton of them all at once (you're ILP group will love you for that)!
Cut the meat and sub it
Meat can get pretty pricey, especially when you're looking for the better, grass fed cuts of meat and eating it at every meal. Try and cut it out (or only eat it once or twice a week) and you will start seeing those savings. There are things like lentils and beans that are easy to substitute.
Use veggies to their full extent
While pasta is very inexpensive, it isn't as healthy as eating veggies. We're big fans of using spaghetti squash instead of pasta, or making your favorite stir fry and topping it with zucchini noodles.
Always use fresh, never canned
Fresh veggies in season are typically cheaper than canned (although canned is pretty cheap too). However, beware of canned items because there can be added things like salt that you won't have with fresh ingredients. Also, fresh veggies can be used in a lot more ways -- like pumping up smoothies. It won't save you much money, but every little penny counts and it's much healthier.
Do the grocery pick up
If you haven't discovered grocery pick up from almost any grocery store now, you aren't living. It's great for so many reasons. One, you shop online from the comfort of your own home. Two, it keeps a running tally of your total on the side, so you can swap meals out if it's getting too expensive. Finally, it cuts temptations. Tell me you haven't been grocery shopping and throw a few extra (non-healthy) things in your basket because it looks good? Doing your shopping online completely cuts that out because you won't see all the extra snacks.
Walmart is my favorite place to do the grocery pick up.
Drink your water
We all know we need to drink more water, but drinking a bottle of water before each meal can save you money. You will feel more full, won't eat as much and therefore, won't spend as much money. It also gets your water intake much higher, so no downside there. Pro tip -- get a water bottle you love to help you drink more water. Skip the juice and opt for (free) H2O.
Food prep for the week
Making most of your meals at the same time can cut down on costs because you can plan to use meals that have similar ingredients (cutting down what you have to buy) and will make eating healthy the rest of the week easy. There is nothing easy that just going a grabbing an already prepared healthy meal out of the fridge and heating it up. It takes all the thought out of it.
Get meal-prep tips, right here.
Make a list and stick to it
The best way to save money at the grocery store is to make a list and stick to it. I'm tellin' ya, it is so much easy with the grocery pick up! Sticking to your list will ensure you eat healthy (because you're only buying healthy foods) and will ensure you stick to your budget.
We have tons and tons of tips to save at the grocery store that can help you stick to your list and save money.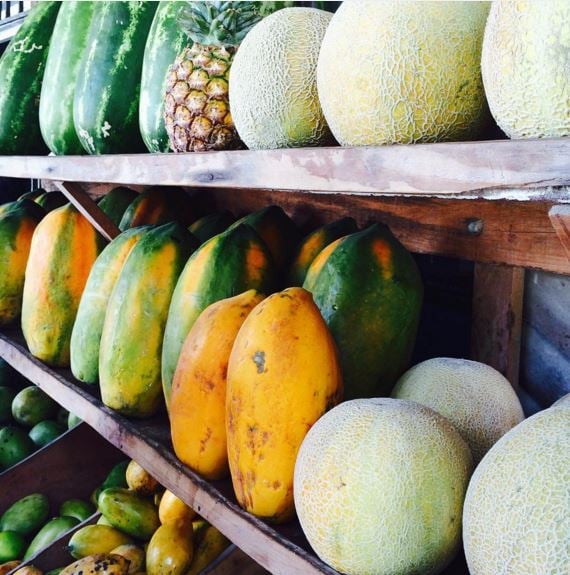 Pst: Our list of of All The Things To Do In Your Twenties is crammed full of some advice you might be looking for — Like ways to live happier, our favorite podcast recommendations, and ways to backpack Europe for cheap ...
Did you know that meals are included in your ILP program fee when you volunteer abroad with ILP? Just think...that's a whole semester where you don't have to think about what to make or go grocery shopping. Sounds like a deal to me!
Ready to apply to become an International Language Programs volunteer? That button below will help you out. The application is so easy and you'll get your own ILP representative to walk you through the whole process!