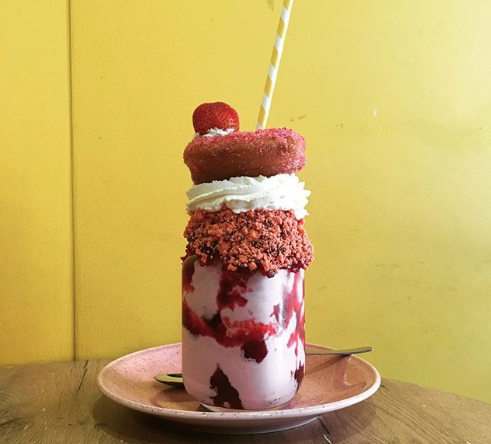 If you love sweet things and happen to be in Lithuania ... you are in luck! Make sure you stop by Holy Donut and indulge in one of these over-the-top-treats.

Holy Donut is a hidden gem in found in a couple of cities in Lithuania (hello Kaunas and Vilnius!) that you can't miss whether you're just visiting. As you can guess by their name, Holy Donut has some pretty darn good doughnuts, and they are well known for having really good vegan doughnuts and bagels, actually.


---
Come spend a semester in Europe!
See what volunteering in Lithuania is like
---

While we love all the donuts and bagels here, the real reason to come are these massive, delicious, amazing, and Instagram-worthy Freak Shakes.
What Do I Order There?
The Freak Shakes
Who could resist a shake topped with an entire doughnut (and other divine toppings?) The have many different kinds of shakes to try, so that means multiple trips to taste them all. We see absolutely nothing wrong with that.

Want to know the favorite flavor? Go for the shake topped with mountains of whipped cream, drizzled with caramel, rimmed with fudge and topped with pretzels. YUM.
Or, maybe the milkshake that has crushed Oreos on the rim and is topped with a toasted marshmallow and a brownie, along with piles of fluffy and sweet whipped cream.
Other Things To Order
Like we hinted at earlier, there are a few more menu options to tempt your fancy. Get a box of the prettiest donuts (glazed and filled with a rainbow of flavors, chocolate stuffed, cinnamon dusted, and frosted pastel colors ... yum!), or sit down for a bomb breakfast. Order favorites like pancakes dusted with powdered sugar, bowl of warm porridge topped with fresh fruit and granola, saucy eggs benedict, and smoothie bowls. Their bagels are also superb. YUM.

You can check out more info about Holy Donut on their Facebook page, complete with pictures and menu options.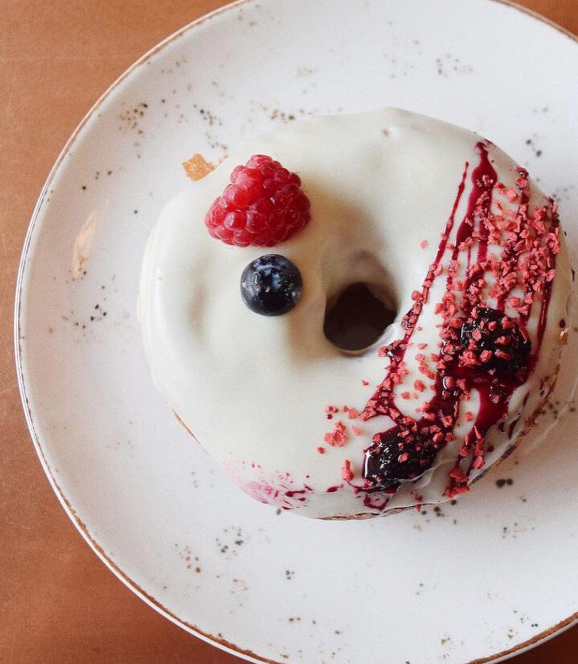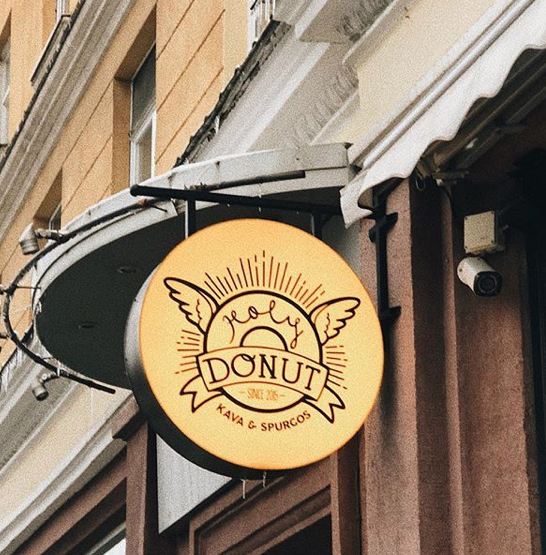 Alright, I'm In — Where Do I Go?
Now that your mouth is watering, you're probably wanting to know where it's at so you can head that way, right? The bakery has a couple of locations, but here are the addresses:
In Kaunas
Address: Vilniaus Gatve 33-37, Kaunas 44290, Lithuania
Hours: 8:00 AM to 9:00 PM Sunday to Thursday, 8:00 AM to 10:00 PM Friday and Saturday
In Vilnius
Address: Vokiečių g. 9, Vilnius 01130, Lithuania
Hours: 8:00 AM to 9:00 PM Sunday to Thursday, 8:00 AM to 10:00 PM Friday and Saturday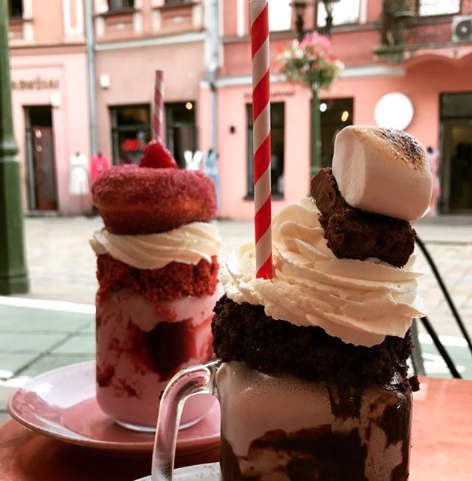 And The Prices?
Most of the doughnuts and bagels aren't bad at all, priced around 2 euros apiece, sometimes a smidge less. Some volunteers think they are prettier than they taste, while others think they are worth all of the hype. Just something to keep in mind.

The donut milkshake are more, but worth it ... it's like a few desserts all crammed into one in a huge tower of deliciousness. Plan on spending about 7 euros for a milkshake. Our ILP volunteers in Lithuania sometimes split one of these shakes — they're so big that it's plenty for more than one person.
Remember: You're in Europe
Oh and one thing to know: this is a European-style cafe, serving up European food. And in Europe? Milkshakes are more like flavored milk, but a tad bit thicker. It's yummy, but don't expect that thick, ice-cream filled, "over the rim" kind of milkshake you'd get in America!
Also, don't think that Holy Donut is the only cafe worth checking out. As it turns out, Lithuania is home to the coolest cafes around, meaning you'll have a few a try out during your semester abroad here!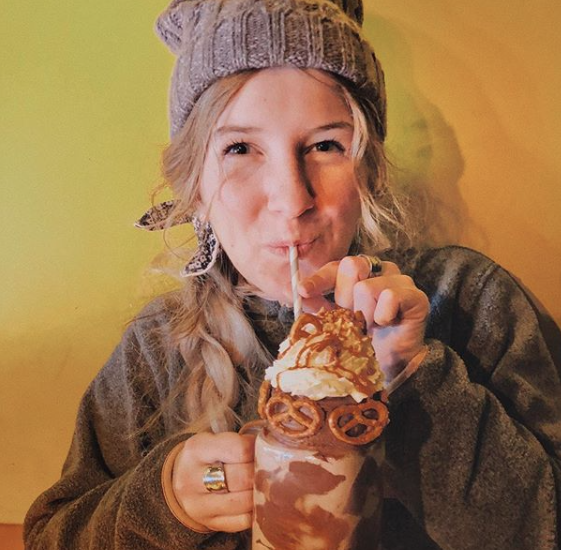 Do you want to teach English in Lithuania?
Come serve abroad with ILP (International Language Programs) — we have years of experience sending college-aged volunteers abroad to places like Lithuania (and a few other countries). Read up on what volunteers are up to on the ILP blog, or click below to learn more about Lithuania: