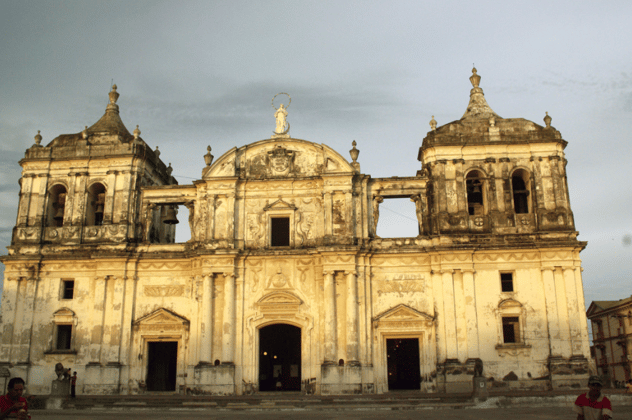 Nicaragua is captivating country that you will quickly fall in love with. Leon is a city that is no different. Volunteers, you're definitely going to want to check out this rad town during your semester abroad in Nicaragua!
Volunteering in Nicaragua with one of International Language Programs (ILP's) humanitarian programs will give you a deep love for this country. The cute kids you teach will have you wrapped around their finger, the food will quickly become your favorite, and the ILP vacations you take will be incredible.
Want to serve abroad but are a little tight on cash? Here's how you can pay less for your semester abroad with ILP!
Leon is a popular city with rich history, unique architecture, and delicious smoothies. This is one of the cities you've gotta visit when you're in Nicaragua -- you'll see why very quickly. Here's what you need to check out!
What should I do in Leon?
Eat Street Food
Tour The Churches
Climb To Cathedral De Leon's Rooftop
See The History
Drink All The Smoothies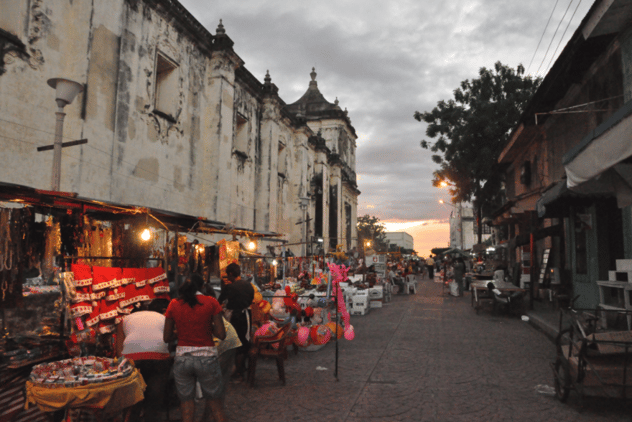 Eat Street Food
If you are looking for authentic, delicious food this is where you need to go! Behind the cathedral you will find huge barbecue grills that serve up some of the yummiest food in the city. You will find traditional Nicaraguan food like yucca fritters, grilled meat, and cheese pancakes, as well as many other unique things to try! This is seriously where you will find the best food and it is cheaper than going to a restaurant in the city. Eat like a local and you won't regret it!
Tour The Churches
Leon is full of old, colonial churches that you need to take a look at. With about a dozen of them you are sure to see something unique and amazing. A couple of the most popular ones are La Recoleccion and El Calvario.
Climb To The Cathedral's Rooftop
One of the best kept secrets about Leon is the view from the cathedral's pristine, white rooftop. When you climb to the top you have an incredible 360 view of the beautiful city and the surrounding volcanoes. It's quite peaceful on top of the cathedral and surprisingly quiet. Make sure you pay a visit and check out the amazing view - it's only $3!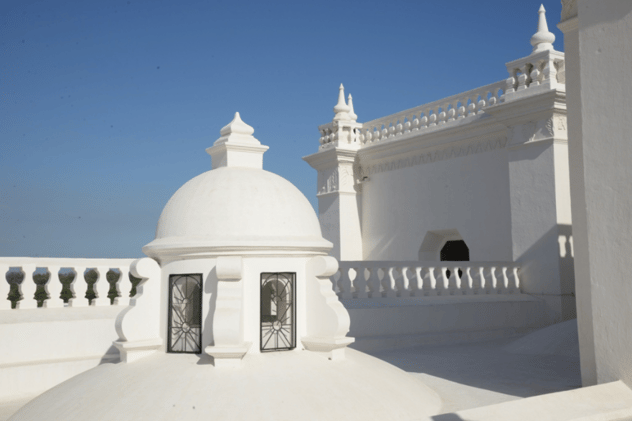 See The History
It's not hard to spot the history and learn about their revolution as you are walking around this neat city. A big thing Leon is known for are the colorful murals that line the city streets. These murals depict important parts of history, have beautiful poems, and all around are just unique and funky when it comes to art. Explore the streets and you will learn a lot about the history of the city.

You can also check out one of the many museums in Leon to learn more about the city and its history. Here's more info about the museums.
Drink All The Smoothies
There's something special about the smoothies in Leon that will have you obsessed and leave you wanting another one before you've even finished the one you are drinking.
Smoothies can be found throughout the city in restaurants, little cafes, and on street carts. Street carts are usually the way to go and will be the cheapest ones around. If you're looking for a cute smoothie bar check this popular one out ...
Jugoso: Parque de Los Poetas, 1 C. Al Este | Parque Central, Leon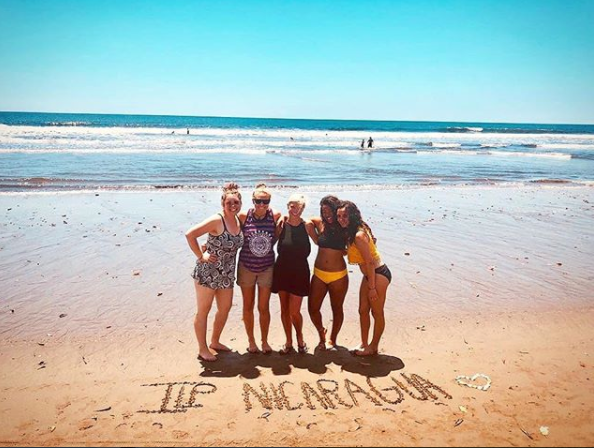 With beaches, volcanoes, smoothies, and the cutest kids around, what's not to love about Nicaragua?

Click the button below to learn more about this amazing country and how you can spend a semester volunteering there!