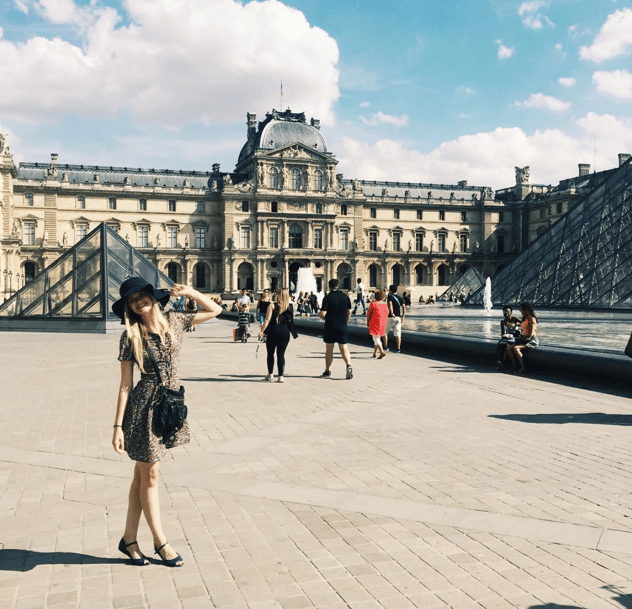 Flying isn't the most fun part about traveling the world, especially when your long flight is full of surprises. Whether you are a flight newbie or have done this a dozen times, we've got some tips to make sure you are prepared for whatever happens. Wondering what life is like while living abroad? Come talk to an ILP rep who can answer all of your questions.

If you are nervous about going to the airport, checking in and going through security, you can check out this handy explanation of what you'll need to know, but even if you've flown before, you might not be expecting a few things on that long flight to Europe or Asia. Stay prepared with this list!
Motion Sickness
Swelling Feet
Not Sleeping
Immigration Forms
Getting Cold
Aching Ears
Motion Sickness
Even the smoothest plane rides can have some bumpy moments. If you are prone to getting motion sick (or aren't sure), be prepared to take some medicine to help you feel better. Keep this in your carry-on or personal item; it won't do you any good in your checked luggage. You can get motion sickness aids anywhere you can buy basic staples like Advil and Ibuprofen and you can choose between drowsy and non-drowsy.
You may want to take non-drowsy if you have a layover in the near future, but if you're on a long flight you may prefer the drowsy kind.
Sipping on Ginger Ale can also settle your stomach. Personally, I bring an empty thermos and my favorite tea bags and ask the stewardess for hot water to make tea that helps settle my stomach.
Swelling Feet
My sister's feet swelled so much on her flight to Europe that she couldn't wear her shoes off the plane! She laughed really hard and learned her lesson quick: she wore loose fitting sandals on her next trip so she didn't have to go barefoot through the flight terminal.
I always take my shoes off during my flight and wear a pair of warm fuzzy socks as a part of my perfect travel outfit.
Not Sleeping
So, you've planned on sleeping for the bulk of your flight using these tips, but the guy next to you snores and you can't get comfortable. Now what?
I always plan on not sleeping and bring enough things to do for the entire flight. Movies, music, my favorite podcasts, coloring books, etc can keep me busy for hours if I can't catch a few Z's on my flight over.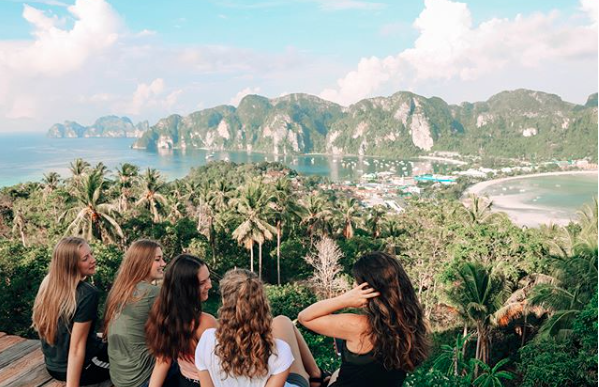 Immigration Forms
If you've never flown internationally (congrats on your upcoming trip!) then you'll need to be prepared to fill out immigration forms. Don't worry, you already know all the answers. You need to fill out your name, birth date, passport number, and stuff like that. But you can't really fill out a form if you don't have a pen, now can you?
Put a couple black or blue ink pens into your bag and save yourself the stress of trying to borrow one from a stranger.
One piece of information that you need for your immigration form that you probably don't know off the top of your head is the address of where you're staying in this foreign country. Make sure you write down the address of where you're staying ahead of time and keep it in your purse.

This other info also comes in handy on those flights!
Getting Cold
Things get freezing up so high, especially if you are flying over the ocean at night. I prefer the window seat which I think is the best/coldest seat on the plane.
When I'm living in a foreign country I'll pack a blanket in my suitcase, but for the flight over I just wear a long and wide scarf that doubles as a blanket. Even with a sweatshirt on, I never regret wearing a blanket scarf.
Aching Ears
I finally figured out why I was getting headaches on my longer international flights; the air pressure change was only part of it. Chewing gum helped solve that problem but I was still getting headaches. I realized my headphones were the culprit; I had them in for 11 hours at a time watching movies, listening to music or podcasts and were giving me quite the headache.
My solution? I pack earplugs for when I want to drown out sound then switch from earbuds to over the ear headphones every few hours during my flight. I'm headache free and ready to go, wherever I land!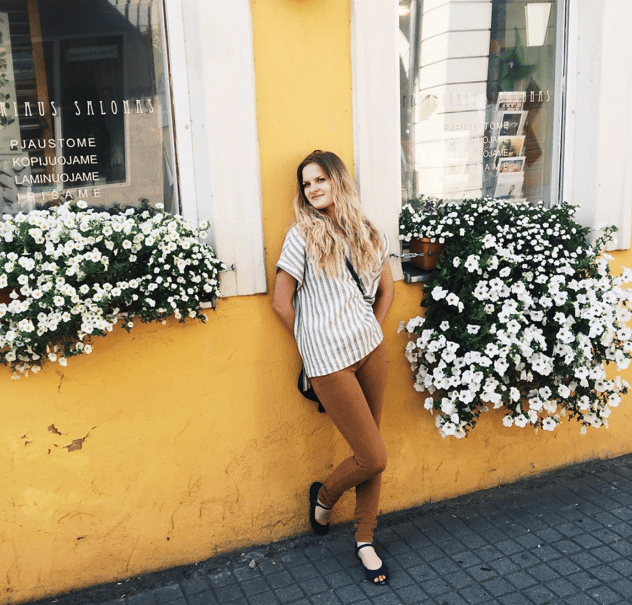 And there you have it; you are pretty much prepared for anything little thing that could happen on your flight overseas!
---
If you'd like to live in a foreign country instead of just visit, sign up to volunteer with International Language Programs! ILP has schools in different countries around the world and gives volunteers the opportunity to make a difference by teaching English to children.
During their semester abroad, volunteers also have the chance to explore the country (and often nearby countries) on vacation. Click the button below to learn more!