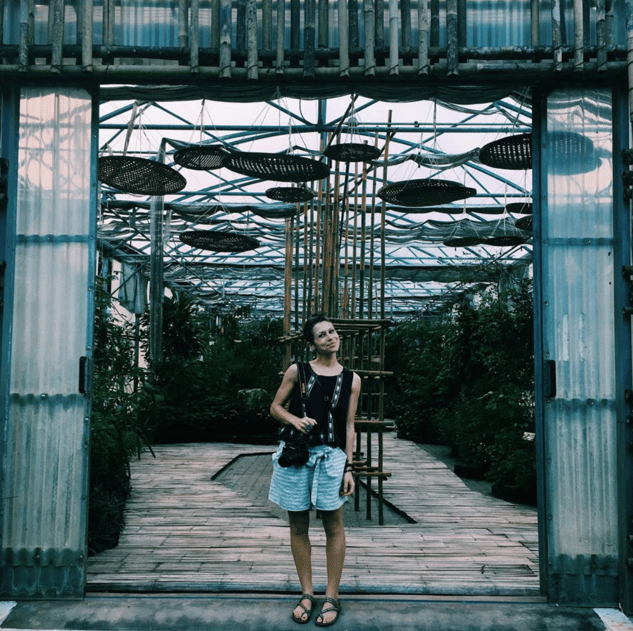 Thailand, we love your white sand beaches and fruit smoothies but that's not all there is to see here — I mean with a name like Pai (pronounced just like pie), it's gotta be good right? This little Thai city is a-dorable. Volunteers, come see what this artsy and quirky city has in store for you.If you go up to Chang Mai during your trip to Thailand (by the way that shouldn't be an "if" — you have to check out the elephants at Chang Mai!) head up to the tiny little town of Pai for a weekend of artsy cafes, rolling green mountains, awesome Mexican food and kayaking through caves. Um, yes please! It makes for a perfect weekend getaway, or plan on doing both Pai and Chang Mai in 4-5 days.
Oh and by the way, you are going to need to visit this country for longer than 2 weeks to fit in all that Thailand has to offer - maybe you should think about living there for a semester as a volunteer with ILP!

Don't miss out on some beach time, but for a cute weekend exploring cafes, caves, mountains and Mexican food — I'm serious about the awesome Mexican food here — come to Pai. Here's what else you need to check out during your visit here:
The Food!
See Some Nature

Scoot Around

Sunrise At The Chinese Village
The Food!
There is good Mexican food in Thailand. I repeat, there is good Mexican food in Thailand! You really miss things like salsa and tacos when you travel abroad but not if you visit Pai. This small city is bursting full of chill and artsy cafes with great food. Check out Cafecito for big old burritos and fabulous vegan shredded pork tacos. Vegan pork tacos are actually made from delicious and magically marinated mushrooms. Don't be skeptical, I'm not kidding - it's yum. And you can sort of eat pie in Pai which is just too much fun if you order the Key Lime pie/cheesecake. The carrot cake is also top notch.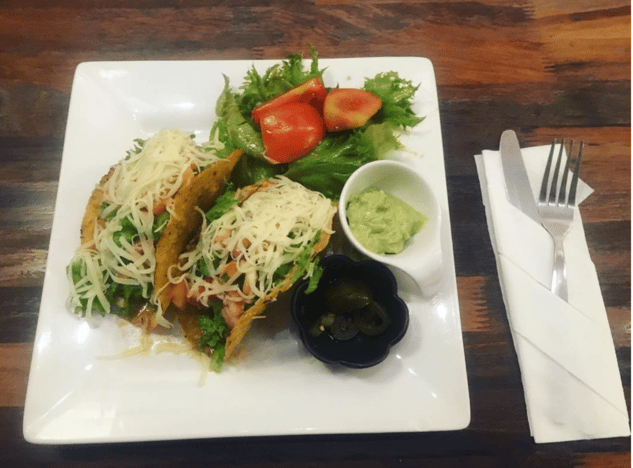 See Some Nature
I know you know Thailand is beautiful and breathtaking, but this is a whole other kind of pretty. Pai is up in the mountains which means you have green rolling hills all around you, where there aren't waterfalls, hot springs and ancient caves, that is. Think soaking in the hot springs, or hiking the waterfalls…or even kayaking through the caves.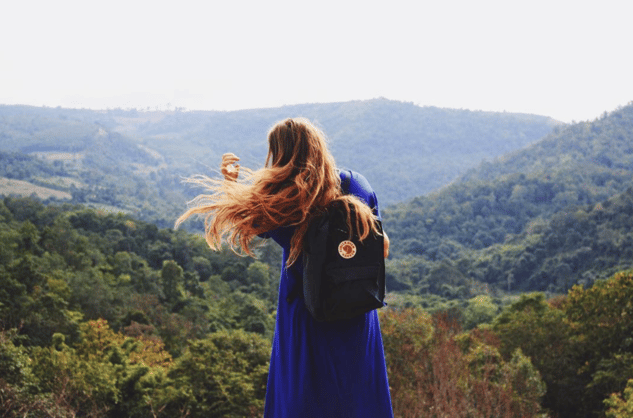 Scoot Around
Renting scooters is going to be the best way to get around; scoot through the artsy city and keep an eye out for the street markets that pop up. When a group of volunteers living in Phichit visited in early December, they had a spontaneous artists' street that just randomly appeared. They were able to get some souvenir shopping done in between cafe hopping.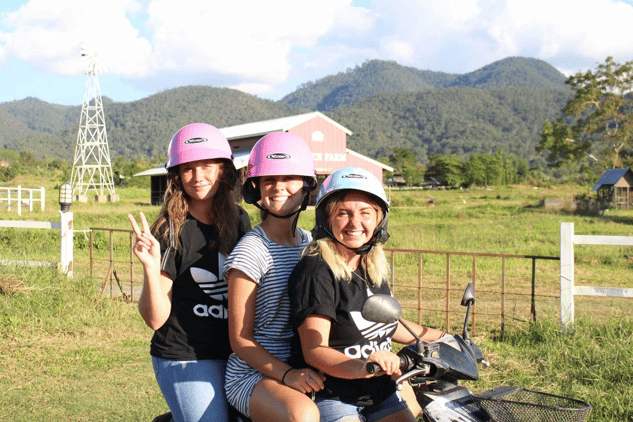 Sunrise At The Chinese Village
I said this already, but Pai is up north in the mountains so it does get a bit chilly, especially in the mornings. Wear a light jacket before scooting up to the Chinese village to see the sunrise over the green rolling hills. Though you will have to get up pretty early and it will be chilly, you will beat the crowds that come later in the morning and afternoon.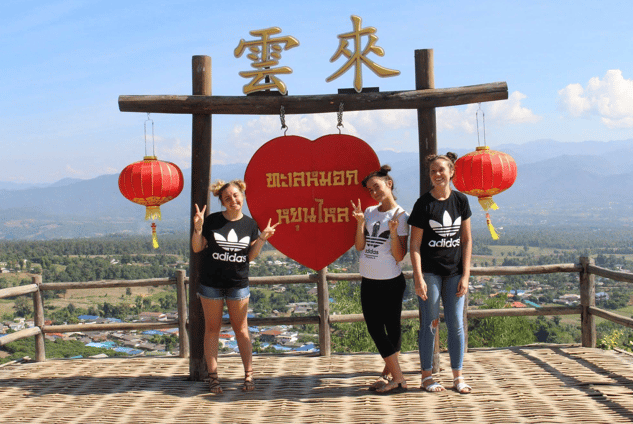 And that's just the highlight reel. Plan in some time to walk the main road and poke your head into the little shops (and we won't judge if you go back for another burrito) and see where Pai takes you!

Think you need a little more Thailand in your life? Come check out our blog about places to visit and other travel tips. Learn more about this country by clicking that green button right there: