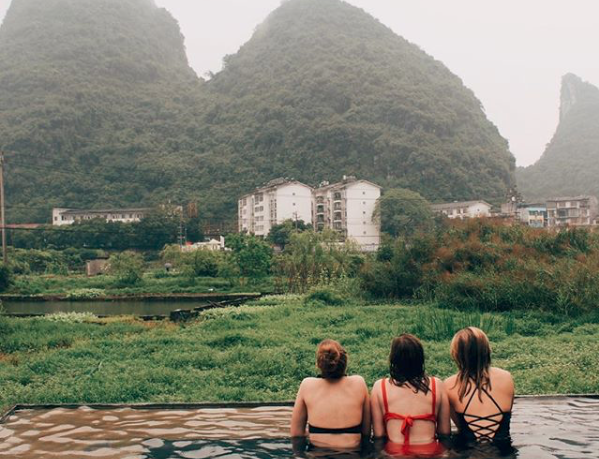 While traveling you'll experience new things that can be really exciting, challenging, stretching, beautiful, unique and so worth it. It really changes you.
No matter where in the world you are going, coming back is going to change you just a bit - that's just how traveling goes ... but trust me, those changes are so worth it.
---
Out of All The Things To Do In Your Twenties, traveling has made the most enormous impact on my life. Come see why.
---
Your list might be a bit longer than this, but after a couple of semesters living in Europe and Asia, these are things I come home most grateful for.
Friends
Books
Toilets
Nature
Music
Diversity
Friends
Traveling made me grateful for friends — new friends I met on buses, trains and in airports, the good friends you'll meet in your ILP group and friends you missed at home.
Meeting people while traveling is one of the greatest parts of being in a new country. Especially if you are living somewhere for a few months, you'll be able to get to know people who grew up totally different than you. You'll come home so grateful for the chance to hear their stories and learn some invaluable life lessons ... you'll also come home grateful for the friends you have at home. It's one of the biggest reasons you all need to live abroad at least once — traveling introduces you to so many people and experiences.
Books
During your trip, you'll fall in love with incredible places, and you'll be sad to leave (and will probably promise yourself to come back some day!). Good thing you can be grateful for books that can take you back until you can finally visit again in person.
Traveling made me so grateful for books because even when I can't be backpacking through Europe, snorkeling in the Dominican Republic or hiking to the Great Wall in China I can be reading about those places and learning more about cultures and people.
These books remind me of my time in Ukraine (all that Russian culture!) and these books just take me right back to my time in China.
The Little Things
So many little experiences made me grateful for the little things I take for granted every day. Not sure what I mean? Here's a bit more about all the unexpected parts of coming home.
On your trip, you may not be able to find your favorite name brand shampoo or have a Target while you are abroad, but all of those little "sacrifices" are so worth the experiences you are having. Your shower might not have hot water all of the time. Breakfast may look like beet soup instead of a bowl of cereal. It sounds small, but you come home a lot more grateful for the little things in life.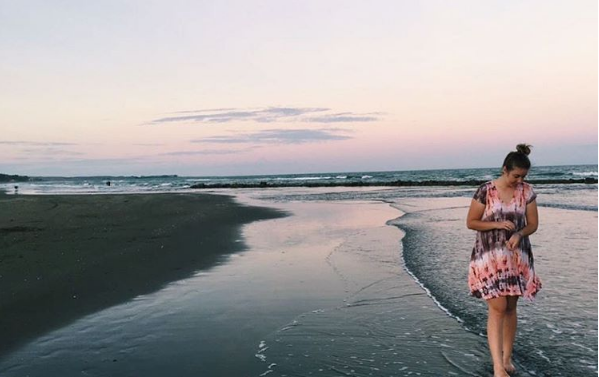 Nature
Some of my favorite moments were spent looking out train windows at the beautiful landscape I was passing in Ukraine, hiking through trees to a lake in Lithuania or hanging out on a beach in Mexico. The diversity you can find throughout the world is absolutely incredible and traveling really is the best way to see it.
Music
Music has the ability to bring back memories of things you've experienced which is great news for all the travelers out there. You'll be grateful to have a soundtrack for some of your favorite moments. I always good music with me on my trips because I love hearing those songs and having them remind me of all of my adventures.
Every time I hear "I'm On Top of the World" by Imagine Dragons I can vividly remember climbing the Great Wall of China.
Diversity
Traveling opens your eyes to many types of people, culture, opinions, values and views. Really delving into the culture of a foreign country lets you learn more about local people and automatically boosts your respect and love for other people. After living in a foreign country for a few months, you'll come home so unbelievably grateful for our diverse planet.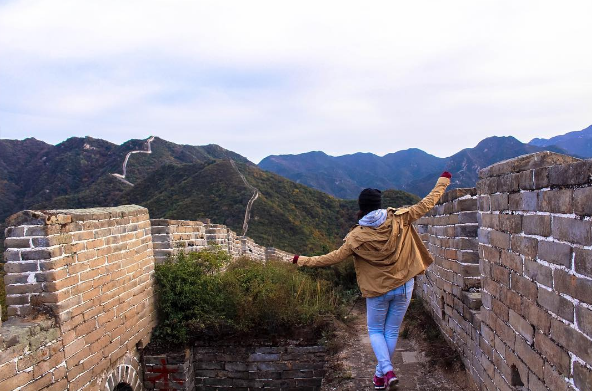 Are you ready for your adventure abroad?
International Language Programs (ILP) sends volunteers abroad for a semester for a pretty unbeatable cost. Your program fee includes your flight, housing, meals and a few other perks, plus we have countries all over the world. We even make it easy to get all of your questions answered: