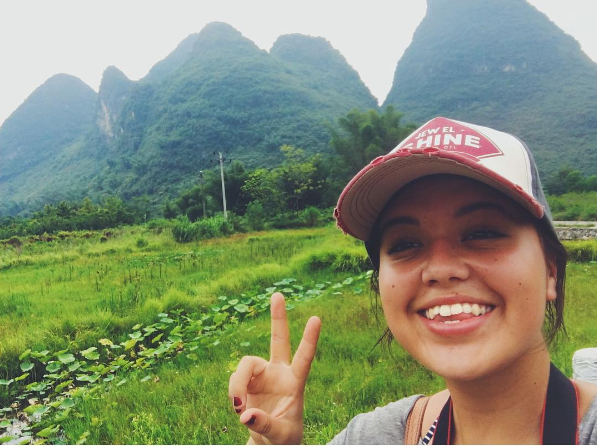 While traveling you'll experience new things that can be really exciting, challenging, stretching, beautiful, unique and so worth it. You'll have new favorite foods, new stories to tell, new friends and new ideas.

Have some obstacles making it hard for you to spend a semester abroad? Click here to learn how to overcome them so you don't miss out on the experiences waiting for you!
You won't come back as the same person you were before. And, you'll come back grateful for so many things. Here are 6 things traveling makes us grateful for...
Friends
Books
Toilets
Nature
Music
Diversity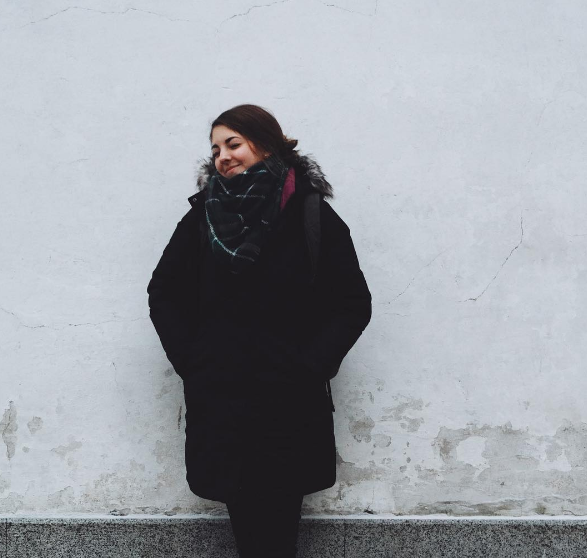 Friends
Traveling made me grateful for friends. New friends I met and friends I missed at home.
Meeting people while traveling is one of the greatest parts. People are so rad and come with so many different backgrounds that they can share with you. You'll be grateful for them and all of the things they teach you. You'll also be grateful for the friends you have at home. You'll realize you probably have taken them for granted and will be beyond excited to see them again!
Books
You'll fall in love with incredible places, and you'll be sad to leave. But remember you can read about those places even when you are back home. Traveling made me grateful for books because even when I can't be backpacking through Europe, snorkeling in the Dominican Republic or riding Elephants in China I can be reading about those places and learning more about cultures and people.
The Little Things
Okay, but really...my first time using a squatter in China was a memorable moment. Lets just say it took awhile to get used to.
That experience made me grateful for the little things everyday that I may not have while traveling. You may not be able to find your favorite name brand shampoo or have a Target while you are abroad, but all of those little "sacrifices" are so worth the experiences you are having. You'll be a lot more grateful for the little things in life.
Nature
Some of my favorite moments were spent looking out train windows at the beautiful landscape I was passing in Ukraine, hiking through trees to a lake in Lithuania or hanging out on a beach in Mexico. The diversity you can find throughout the world is incredible. You will be in awe and so grateful for the beauty you see!
Music
Music has the ability to bring back memories of things you've experienced. You'll be grateful to have a soundtrack for some of your favorite moments. Bring good music with you and you'll never hear those songs the same way again. I still hear "I'm on top of the world" by Imagine Dragons and can vividly remember climbing the Great Wall of China.
Diversity
I am so grateful we are not all the same! Traveling opens your eyes to many types of people, culture, opinions, values and views. It is a great way to learn more about people as you interact with them and it can really help your respect and love grow for people who are different than you are.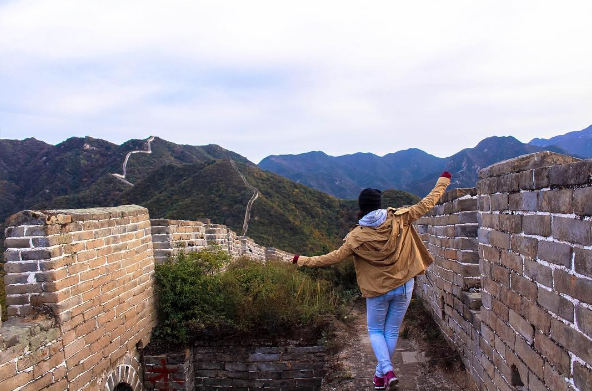 Are you ready for your adventure abroad? International Language Programs (ILP) sends volunteers abroad for a semester. Click below to talk to a representative in our office and learn more about the 10 countries we send volunteers to!