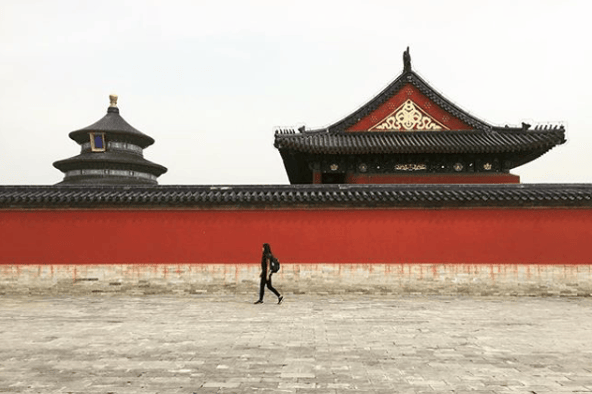 While living abroad for a semester makes the whole flight worth it, being bored with 8 more hours to go is not your best option.
Come spend a semester volunteering in Europe ... or Asia ... or another part of the world with ILP. Here's the application so you can get started.
No matter how excited you are to start your adventure in a foreign country you hit a wall during your long international flight. It's easy to feel bored after sitting in the same seat for hours on end. It's also pretty bad if you plan on sleeping for most of the time, then can't because the guy next to you snores or you forgot your sweatshirt and are too cold to sleep (don't do that — here's what you should wear on that flight). The best way to get through a long international flight is to be excited about what you can do on the airplane:
Listen Up
Organize Pictures
Make A Bucket List
Write
Have A Survival Kit
Listen Up
Before a big trip, I always download a massive amount of music onto my phone (thank you, Spotify!) I also download tons of podcasts; they are my flight go-to. You can listen to people talk about anything you are interested in; seriously, anything.
When I was living in China, I listened to podcast 99% Invisible on the flight over, every long bus ride and even on the metro when I went into town. There are hundreds of episodes and I never got tired of the host the whole 5 months I was there.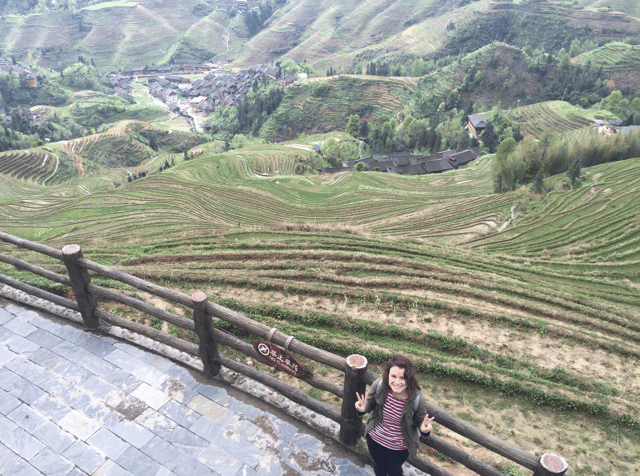 Organize Pictures
Charge up your computer and finally organize your photos! This is a lifesaver on any return flight; you can put your favorite pictures in a smaller folder so when friends and family ask about your semester abroad in Mexico, you don't have to flip through 3,489 pictures.
Instead, you open up neat little folders to show people the adorable kids you were teaching English to, or your folder of favorite beaches.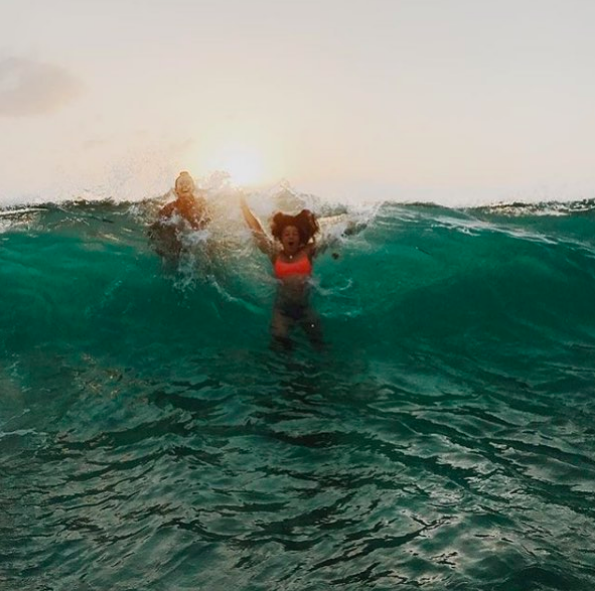 Make A Bucket List
Don't waste time on your flight by sleeping! Okay, sleep some but let your long flight over there be the time you plan out your awesome bucket list.
Do some research beforehand and make a list on the plane of the foods you want to try, the sites you need to see and the countries you want to visit…choosing between Poland, Italy, Greece, France, the Netherlands, and tons of other countries you can visit while you're over there is going to take some time (Seriously, one ILP group saw 15 cities in just 10 days. Gotta love traveling in Europe).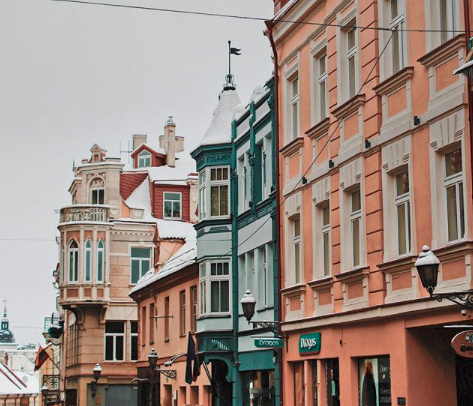 Write
Were you able to raise a few hundred dollars by fundraising to pay for your awesome volunteer experience? Write some thank you letters on your international flight. Make of list of who donated and write a thank you to let them know how much you appreciate their donation. It's pretty fun to send them thank you's from the country you're living in with the foreign stamps and all (use these tips for sending international mail)
Or, on the flight home, write up a letter talking about your favorite city you visited and how you impacted the kids in your country to distribute when you get home. You can also write in your journal!
Have a Survival Kit
Your flight is going to feel a lot longer if you don't pack the right things in your personal carry on. Before any flight, I pack up my backpack with my fully charged laptop and phone, pack an eye mask in case the plane is bright when I want to sleep, my favorite snacks in case I miss the *yummy* airplane food, and a few other essentials (like extra headphones…just in case!).
Here's a list of what I always travel with in my personal item.
Things like chapstick, lotion, and a pen are also handy to have. It can be a pain to crawl over your row to dig around in your carry on to find a pen in the middle of your flight.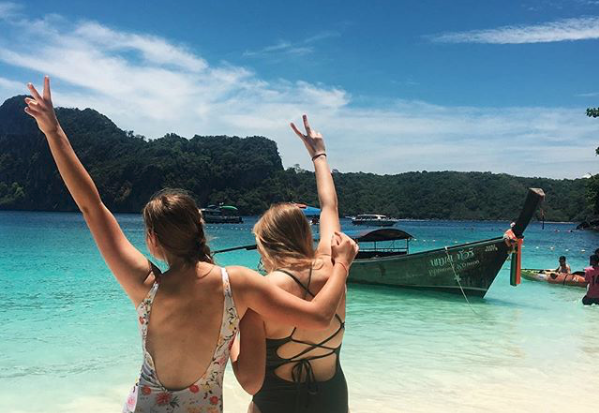 ---
Thinking about going abroad for a vacation? Why not spend the semester living there and soaking up the culture?
Volunteers with International Language Programs teach English in foreign countries around the world and have time to vacation around their beautiful country (and often other countries nearby!). Fill out an ILP application by clicking below: