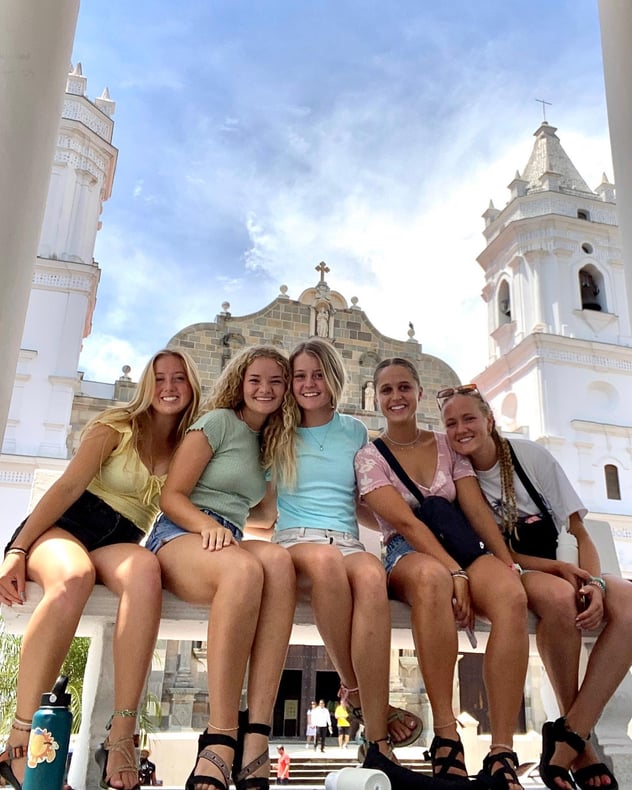 "I love Nicaragua but I never want to leave Panama" is just one of the quotes we've heard from our volunteers who flew down for a vacation.
Start planning this vacation to Panama City because you're not going to want to leave. Panama City might just appear to be a spot to fly into, but it's quickly becoming one of the top vacation spots for our volunteers already living in Central America. Spending a couple of days in Panama City before taking a boat tour to nearby islands or spending time on the dreamy beaches around Bocas Del Toro is just the start of why we love this place so much.


---
See what our volunteers are up to!
Check out the ILP Instagram account
---

ILP volunteers in Central America (and all of our locations) are only volunteering part-time, which means weekends off and vacation days to do some serious exploring. And Panama has become the new "it" spot, for more than a few reasons. I've pulled together their tips and advice for making the most out of your vacay in Panama City.
What Should I Do In Panama City?
Getting To These Vacation Spots
What Should I Do In Panama City?
Visit Casco Viejo
Okay, the prettiest buildings are found in this area of the city. Casco Viejo is the most photogenic neighborhood of the large, pedestrian district of Avenida Central. It's best to stay around Casco Viejo (other sections are less picturesque) but a visit here means tons of gorgeous views and the chance to soak in the towering Panama Metropolitan Cathedral. Ah, this place is pretty!
Walk around and check out the shops, listen to local musicians, and find art booths along the streets if you're not too distracted by the architecture. There are also tons of restaurants and cafes so you can grab some good local food if you get hungry.
It doesn't sound like the most adventurous thing to do in the city, but so many ILP groups mention that just taking an afternoon to explore this part of Panama City was a total highlight. This section of the city is also "the" place to stay, full of hostels and hotels like the one pictured below.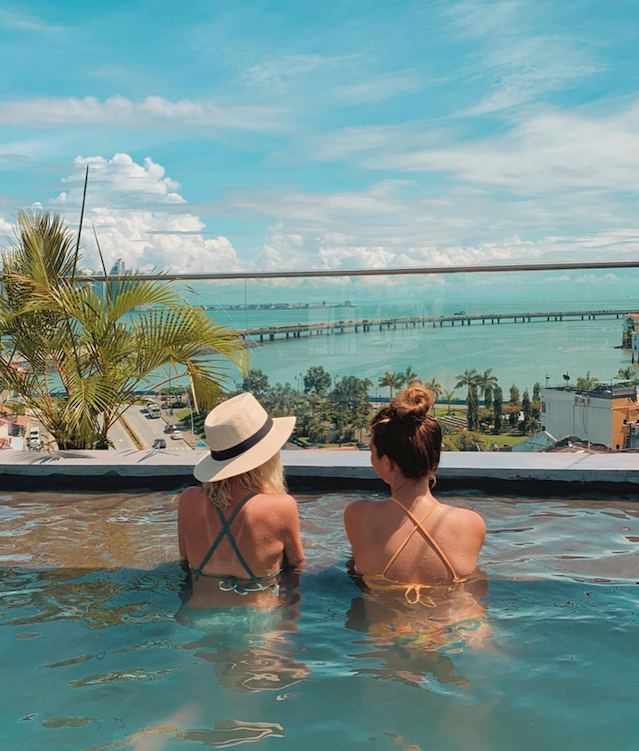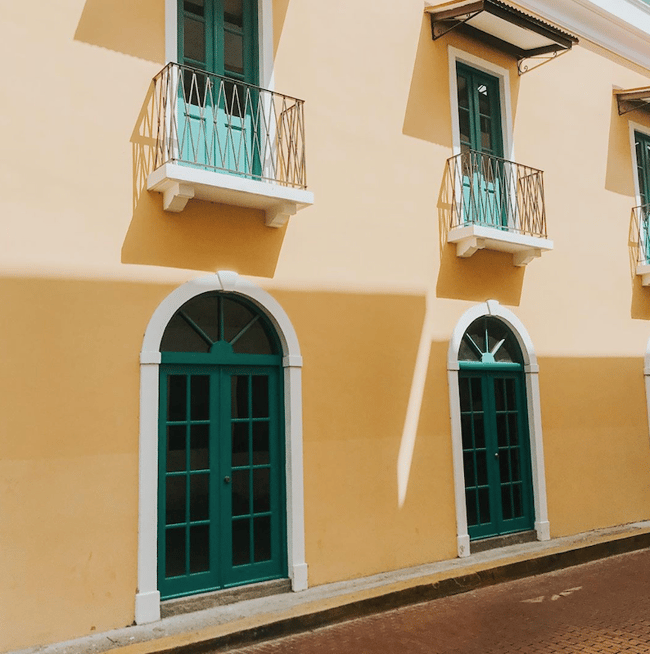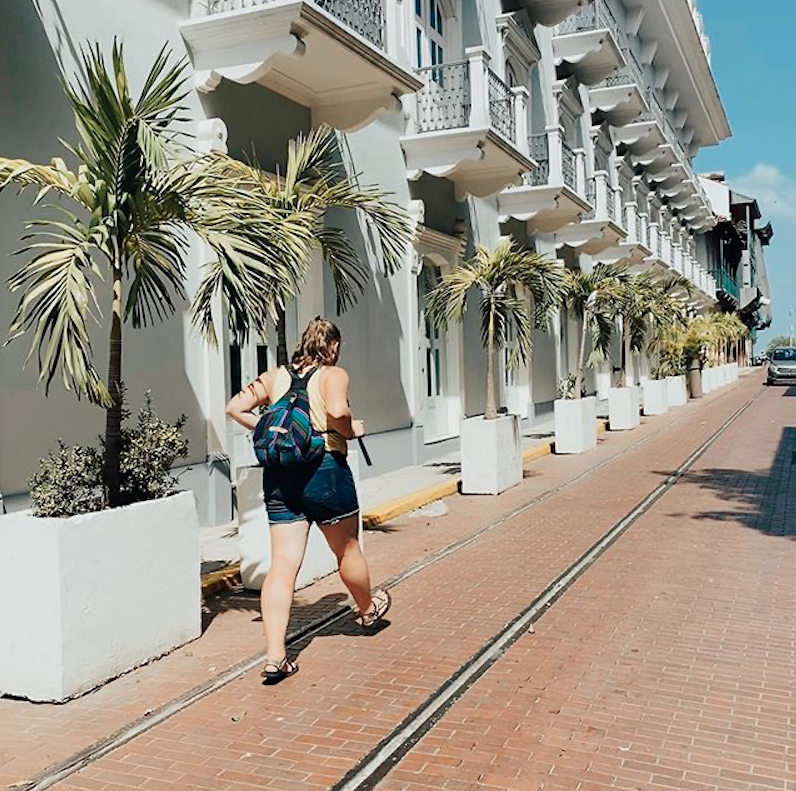 Take A Walk On Cinta Costera
Panama has a gorgeous waterfront park and path where you can spend time hanging out. Here you'll find free workout equipment and places to play basketball, ping pong, volleyball, and tennis. Not only is it a nice to play around and walk around, but there are great places to sit on the beach and people watch in the warm sun.
It's also a bomb place to grab some fresh seafood (a must, considering this spot sits right on the ocean). If you walk around long enough, you'll stumble across the city fish market where you can pick up some ceviche. Supposedly, the best is the bright green La Bendicion stand.
Also good to know? Buses leave from Cinta Costera to head to Panama Viejo, the crumbling remains of what Panama city used to be like 500 years ago. We have more info about Panama Viejo below.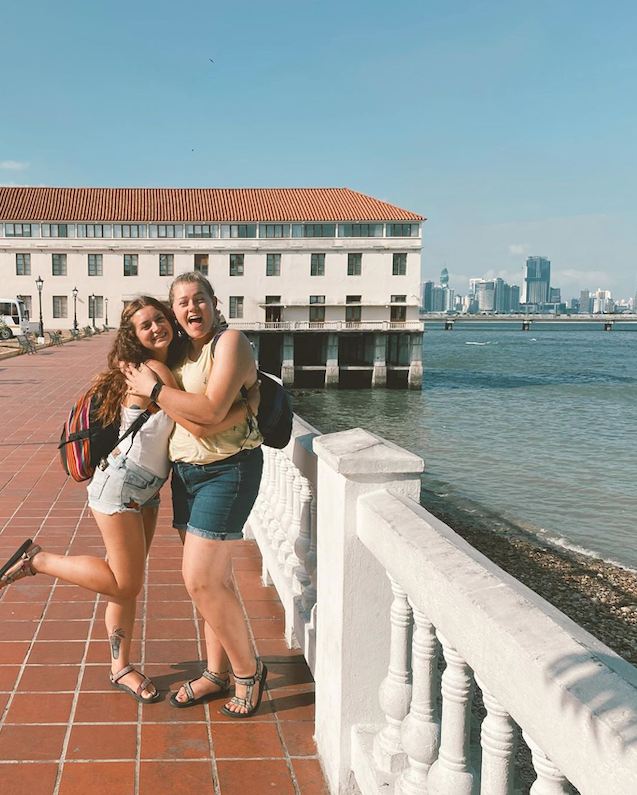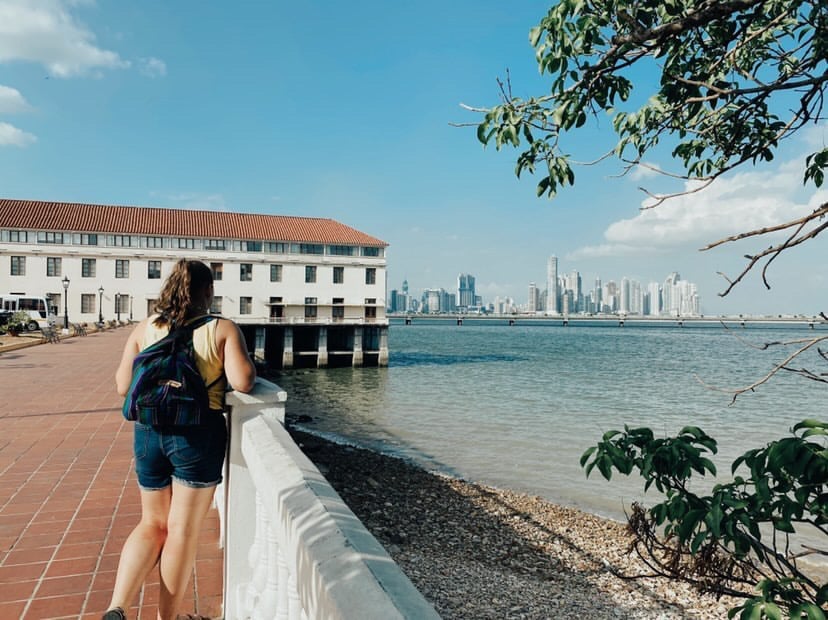 See The Panama Canal For Yourself
This may seem obvious because it's one of the huge things Panama City is known for! I'd recommend brushing up a bit on your history before arriving (here's a link to a more-than-informative documentary) but at least know the bullet points. This canal carves a waterway between the Atlantic and Pacific Oceans, dramatically increasing trade though it came with a steep cost. Over 30,000 people died during construction over the decades it took to be built. The French initiated the project, but the US took over in 1904, finishing the canal 10 years later.
Another interesting tip? The phrase "another day another dollar" stems from this construction project, where workers earned a dollar a day for their labor. Oh, and just one more (this chapter of history is fascinating) — tolls for passing through the canal are determined by weight, with the most expensive passage coming in at $375,600. And the least expensive? Just $0.36, for a man named Richard Halliburton who swam through the canal in 1938.
When you arrive, you can see the canal, the Miraflores Visitor Center where you can mess around with the interactive map.
Hours (for the museum): 8:00 AM to 6:00 PM, daily. I'd recommend getting there before 10:00 AM or after 2:00 PM to avoid crowds.

Cost: $20 USD to enter the museum, however, a student discount cuts that price in half.
Getting Here: Take the Metro to the Albrook Terminal and then get on the Metro Bus that says Albrook-Esclusas de Miraflores. You can get more info about the metro (like the schedule and a map) here.
Explore Panama Viejo
Visit the former capital of Panama, Old Panama City. Panama Viejo is the last remaining remnant of the former capital and is another huge spot to explore. The capital was founded in 1519 but a lot of the area was damaged due to fires, earthquakes, and pirate attacks (for real!). Now there are parts of the old settlement left and ruins to run around in. The crumbling cathedral is especially gorgeous.
Panama Viejo is a UNESCO World Heritage site and made an appearance in the 19th season of the popular television series, "The Amazing Race" if you're a fan of that show.
Plan on spending at least an hour here, maybe more. It's mostly exposed, so pack along plenty of water and sunscreen for a day in the heat and humidity.

Hours: 8:30 AM to 4:30 PM, closed Mondays. Get more info here.
Cost: $15 USD
Getting Here: Take a taxi, or hop on a bus. Buses leave from Balboa, Albrook, the Seafood Market, Cinta Costera, and Cincuentenario. Get off at the Panama Viejo stop.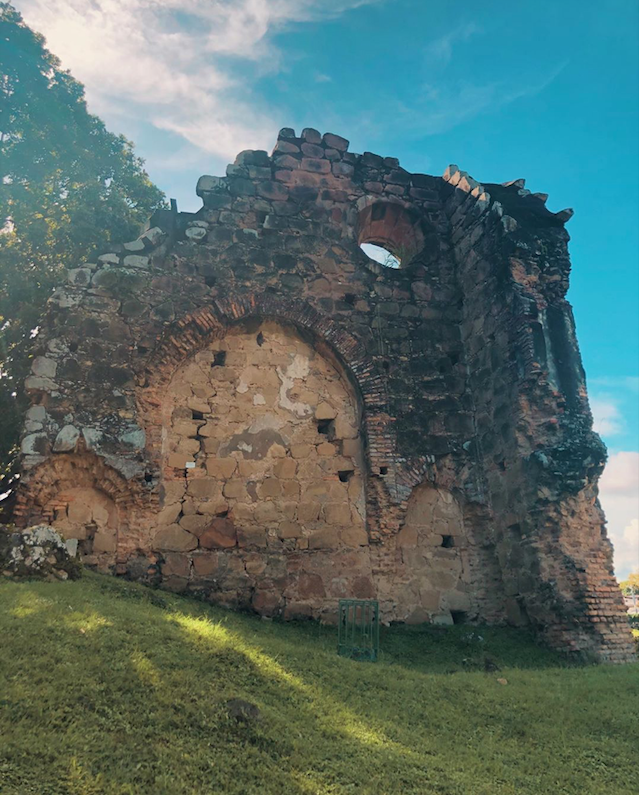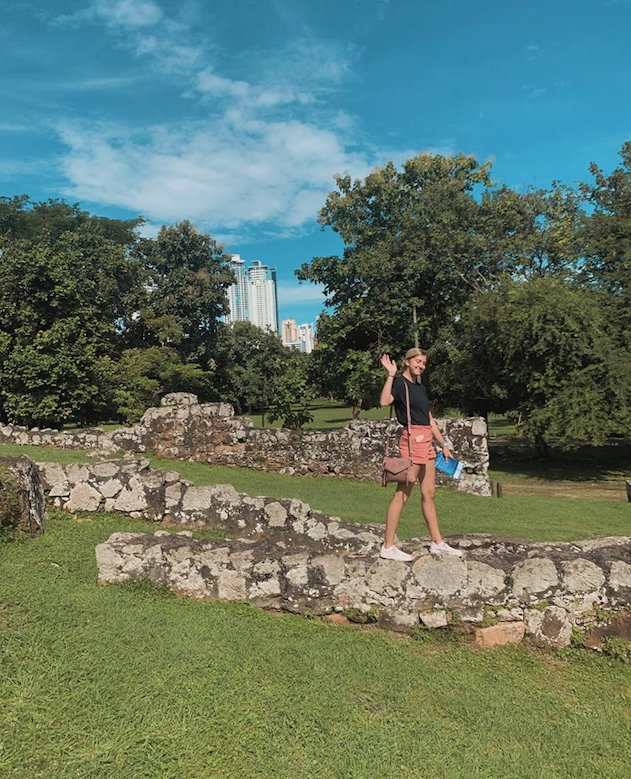 Take A Hike At The Nature Reserve
At the edge of the city is a beautiful nature reserve where you can hike around while looking for exotic birds, gorgeous flowers, anteaters, howler monkeys and maybe even a sloth. It's a pretty unique part of the world to visit — the Parque Metropolitan is a national park nestled in the middle of a hugely urban metropolis. There are tons of meandering pathway and walks to take, with designated look-out points that can give you a view of the city.
If you won't have time to trek into the actual jungles of Panama on your visit, I'd recommend visiting here to get your wildlife fix. It feels like you're stepping right into the thick rainforest even through you're still so close to the country's capital city.
Hours: 7:00 AM to 5:30 PM Monday to Friday. 8:00 AM to 1:00 PM on Saturdays.
Cost: $4 USD
Getting Here: It's about a 10-15 taxi ride from the downtown area.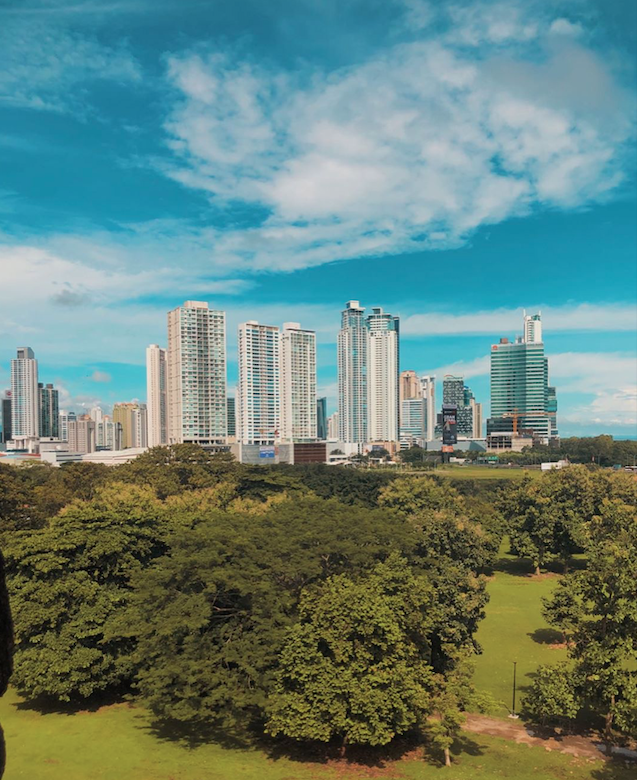 Catamaran To Tabago Island
Found just right off the coast of the city, is a gorgeous island that makes for a favorite day trip. Tours will pick you up and situate you on yacht or catamaran and take you out for a day of snorkeling and hanging out on the beach. Some will take you on a walk around the colonial town before taking you back to the city. Prices vary wildly, but are in the $50-$100ish range, or more if you want to hire out a private charger. You'll find lots of vendors and options if you talk with your hostel.

You can also get there yourself if you just want to visit the island (the beach there is pretty lovely). It's a 30-minute ferry ride, departing from the Amador Causeway. Tickets are $20 for a roundtrip. Get more info here: Taboga Express.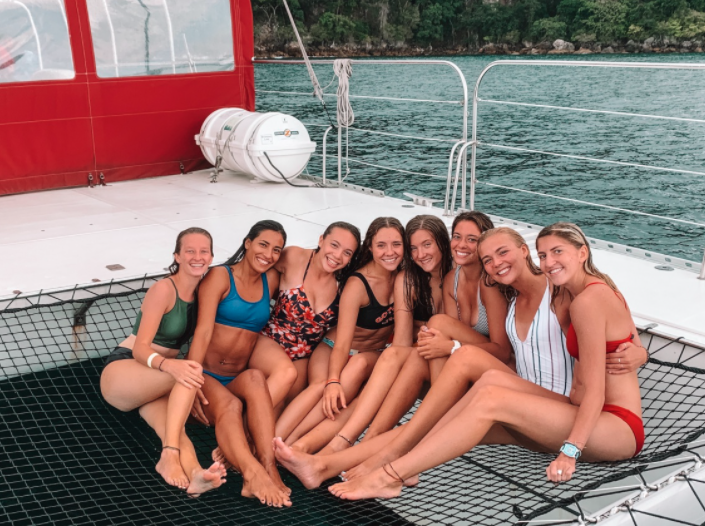 Getting To These Vacation Spots
While we love all the things to do in Panama City we also cannot get enough of the other vacation spots in this country. Most of our volunteers are already close (in places like Costa Rica, Nicaragua, Mexico, etc) and can get a good flight into Panama City, then like to use that as a jumping off point to visit these spots:
Boquete
Looking for a place where you can hang out in the jungle, have some adventures, then do some cafe hopping after a day of trekking, hot springs, and volcanoes? Oh, then you will love Boquete. It's a mountain town that we are currently totally obsessed with within range of impressive volcano hikes and a secret waterfall that's good for a swim and the prettiest pictures. Get more on Boquete here.
From Panana City, it's easiest to head to David, which is a 8ish hour bus drive. Just head to the Albrook Terminal — buses leave pretty much every hour and the price is around $15 USD. From David, it's about an hour bus ride (for $2) to get to Boquete. That blog post above has a little more info.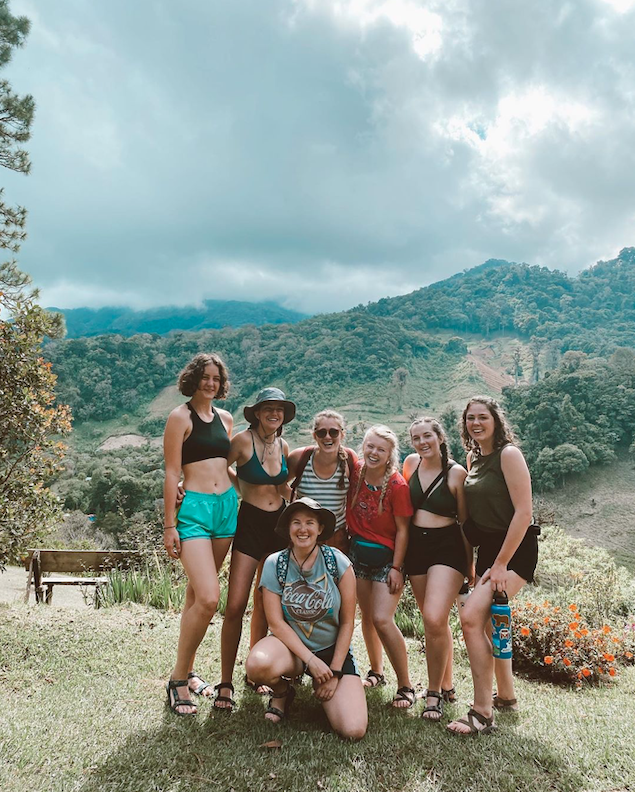 Bocas Del Toro
If we had to pick just one Panama-paradise, it would be this spot. Bocas Del Toro is actually an arpeggio of islands, found floating off the north eastern coast of Panama. There are a few islands that make up Boca Del Toro, but most people head to the main island, Isla Colon, which is home to the busiest (and still charming) city, nicknamed Bocas Town. While the whole area is blanketed with a relaxed, beach vibe, you'll find a string of restaurants and shops all concentrated in Boca Town. Get some info and swoon-worthy info about Bocas Del Toro here.
From Panama City, it's easiest to head to David, which is an 8ish hour bus drive away. You'll need to get bus tickets to Almirante ($8 USD for a 4ish hour drive). Then it's just a water taxi ride away. That blog link above has way more detail on getting there.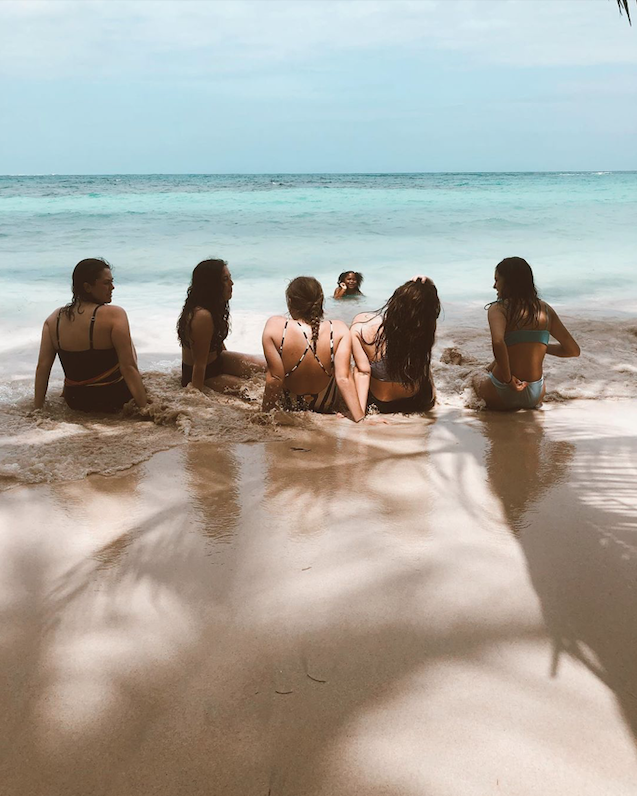 San Blas Islands
This collection of 365+ nearly deserted islands are mostly just a way for the country to brag about how pretty the beaches are. Think powdery white sand, bluer-then-blue water, and swaying palm trees all over the place ... hundreds of times over, on hundreds of islands. (More than a few visitors compare these islands to Fiji or Mauritius.) And the best part? Unlike those other island-getaways, these aren't really on the tourist radar quite yet.
Our favorite part is the chance to travel (and stay overnight) via catamaran and do a bit of island hopping to explore even more of this untouched paradise. Get more about San Blas here.
From Panama City, you'll need to either fly to one of the islands (that link above has airline info and some general price ranges), or drive to the port city of Garti before taking a boat over to one of the islands. As we mentioned, it's very popular to book a couple of nights on a catamaran who will take you from island to island.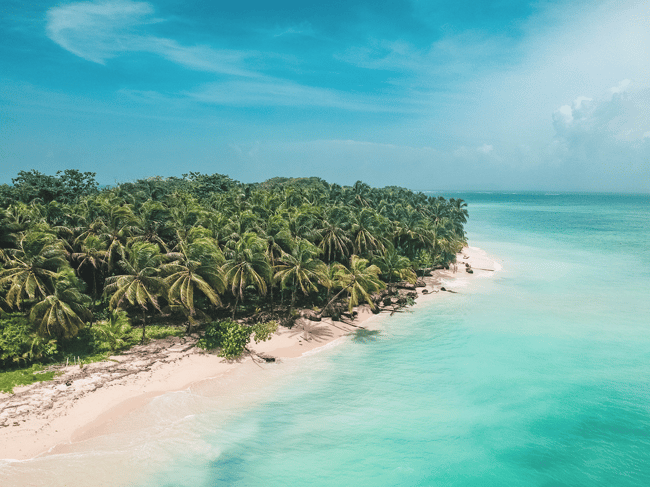 Can't imagine leaving this part of the world?
Volunteering in Central America is the solution! ILP's a non-profit organization who sends college aged volunteers to a few countries around the world. You're set up to make a difference and do quite a bit of traveling.