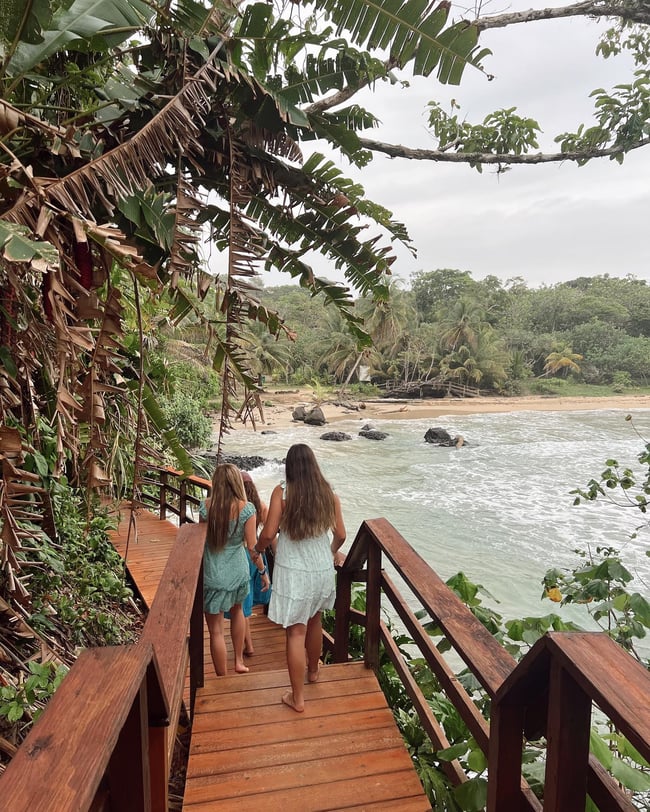 This dreamy set of islands may be our favorite places to vacation.
We've put together a guide to make your vacation to Panama a hit; I mean, it's not hard considering this area is a gorgeous island chain, just a couple hours south of Puerto Viejo in Costa Rica.


---
Fall in love with Central America
See what volunteering with ILP here is all about.
---

Below, you'll find our favorite things to do here, where we love to stay, and insider tips to help you out. Now, there's really no excuse to not stop over in "Bocas Town", Panama while you're volunteering with ILP (especially if you're close by in Costa Rica).
All About Boca Del Toro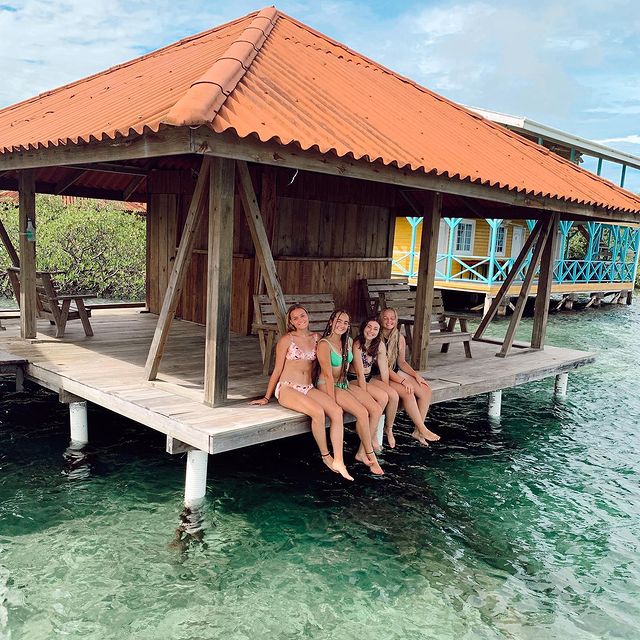 Where Is Bocas del Toro?
Bocas del Toro is actually an arpeggio of islands, found floating off the northeastern coast of Panama. It's actually just a couple of hours away from Puerto Viejo in Costa Rica, which is perfect if you'll be vacationing on the Caribbean side of Costa Rica; then Panama is just a short bus ride away. A lot of our ILP volunteers take a vacation to Puerto Viejo, then jump down to Panama to finish off their trip.

There are a few islands that make up Bocas del Toro, but most people head to the main island, Isla Colon, which is home to the busiest (and still charming) city, nicknamed Bocas Town. While the whole area is blanketed with a relaxed, beach vibe, you'll find a string of restaurants and shops all concentrated in Boca Town.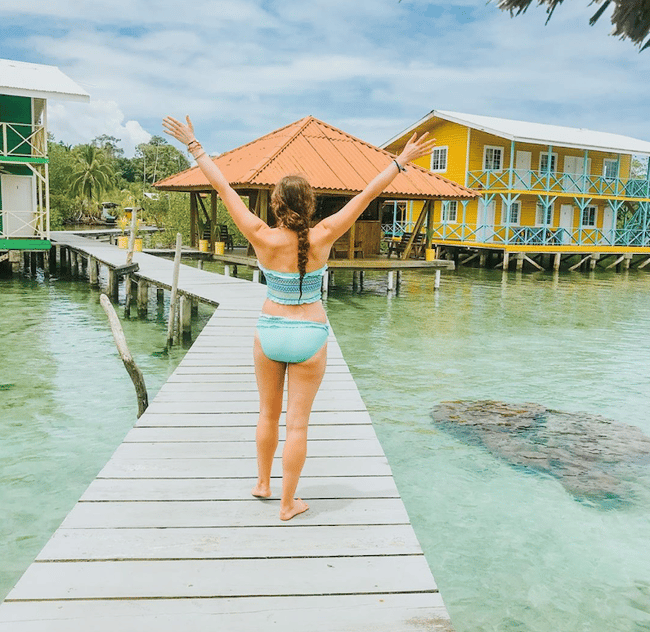 Favorite Things To Do
Hang Out With Some Starfish
Bocas del Drago is the home to the famous starfish beach, aka Playa Estrella. Unbelievably clear (and blue) waters cover white sand, with perfect visibility … it's easy to spot these bright orange starfish. Besides being indescribably pretty, it's also handy that the water here is so clear; these little guys can get seriously harmed if you pick 'em up so leave these beauties in the sand to take pictures! You'll see signs all over to remind you to keep them in the water.
This is our favorite spot here in Bocas del Toro!

How to get there:
To find this paradise, it's quite easy. If you'll be staying on Isla Colon, walk to the center of town and search for huge white vans — spot the ones labeled with "Bocas del Drago" and pay about $5 USD for a round trip excursion to the dock where you'll pay about $1.50 for a quick ferry over the starfish beach (Playa Estrella). Take as long as you like to hang out with these starfish before taking another water ferry back and hopping into another white "Bocas del Drago" van.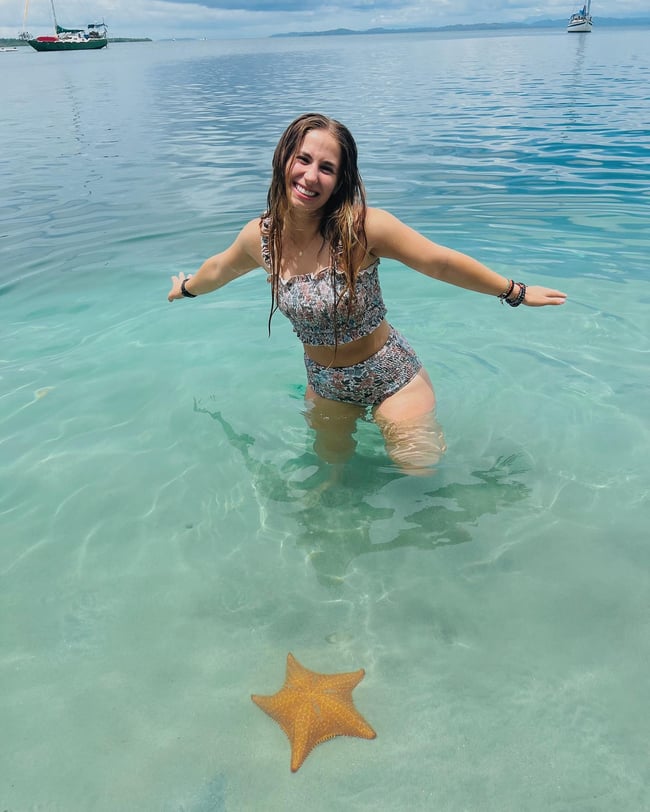 See The Island Of Birds
Board a water taxi over to Isla Pájaros (aka Bird island) for some pretty, pretty views — your hostel might be able to help you book this. One ILP group talked to their hostel who charged them $10 USD for a water taxi from Bocas del Drago to the bird island, which was a lot cheaper than a set tour you could book on the main street of Isla Colon.

By the way, it's called "bird island" for a reason. These craggy cliffs are topped with mini jungles floating out in the blue sea, making it a perfect spot for hordes of sea birds to swirl around.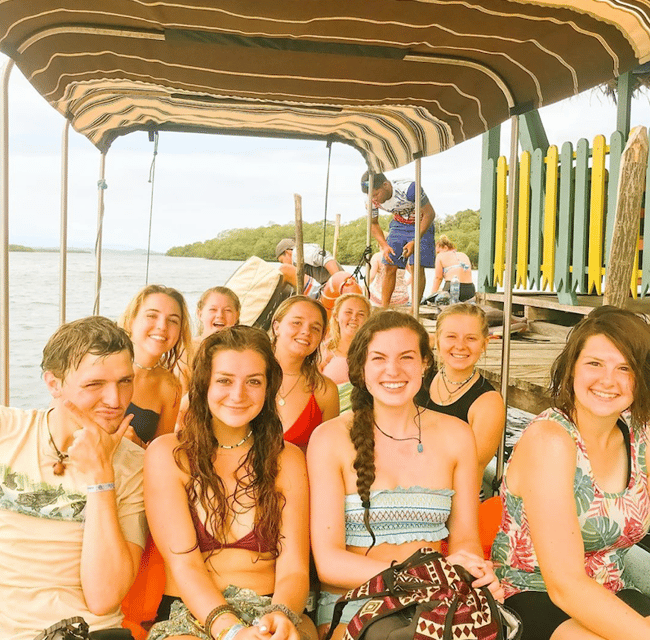 Walk Around Town (+Check Out This Restaurant)
Soak in all the beachy vibes of Bocas. You'll see painted Adirondack chairs to lounge in and thick green palm fronds shading little side streets. Spot little surf shops and eateries. Grab your camera and take it all in, because this place is cute.

Downtown Isla Colon is full of little souvenir shops (with much lower prices than what you'd find in Costa Rica) and some yummy restaurants. We're a big fan of La Prata — order up some fresh seafood or classic Central American staples, like fried plantains and chicken. The menu also has some fresh juices and their version of a milkshake; fruit or chocolate spun up with lots and lots of sweetened condensed milk.
If you'd rather not walk, you can find 2 hour bike rentals for $5 USD.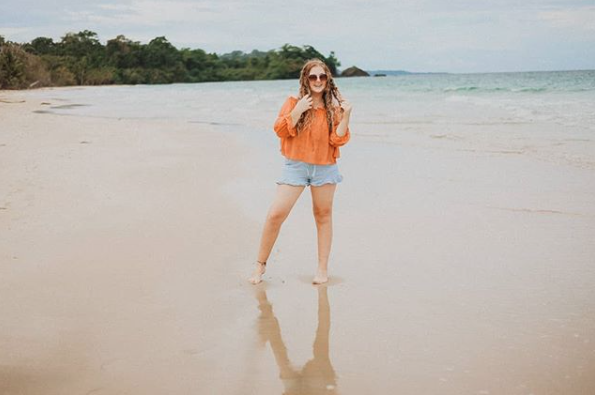 Get In Some Beach Time
Given that this area of Panama is formed via an island chain, you could easily spend a couple of days just hiring out a water taxi to take you around to some favorite beaches.
We've mentioned a few spots to check out (and have heard good things about Solarte Island) but you'll easily be able to talk to your hostel or hotel about arranging that, or by taking a stroll down Isla Colon's main street and hiring someone yourself. (Honestly though, the beach at Playa Estrella is so dreamy, we don't blame you if you just want to hang out there all day).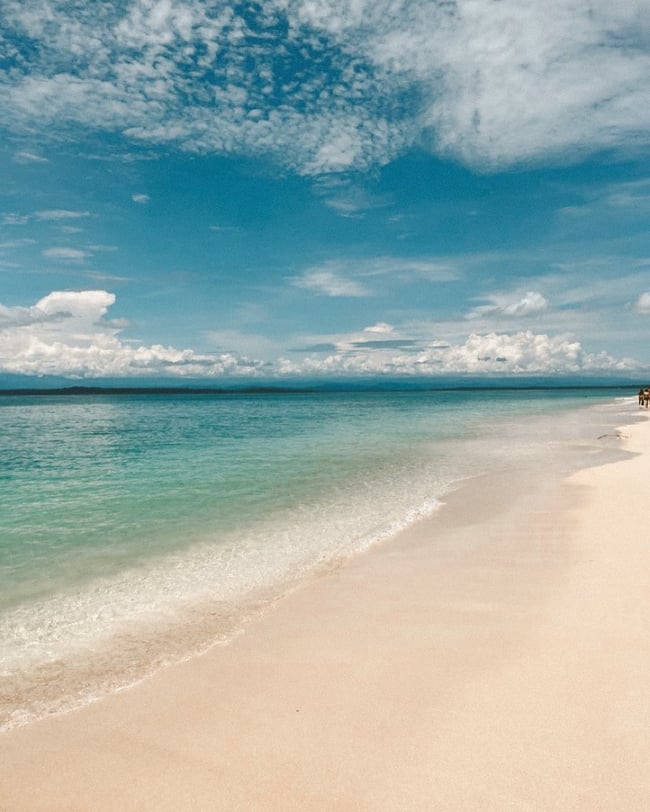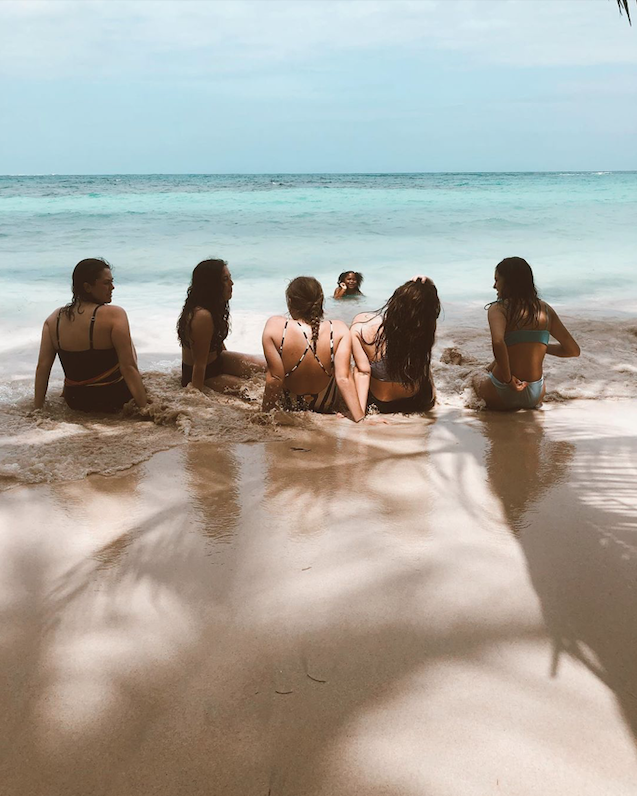 Go Snorkeling Via Catamaran
One activity that has been been very popular with ILP Costa Rica groups in the past are hiring out a catamaran for snorkeling (Some volunteers recommend Jager Nights Catamaran; — they have a $60 option that includes your snorkel gear, washrooms, a sunny spot for tanning when you're not snorkeling and a shady spot for when you've gotten too much sun.) Riding out on one of these boats will make you feel like a movie star for the day.
That company linked above has a few other catamaran options for different prices that take you to different areas on the coast. Another option volunteers have loved is this catamaran dolphin tour that also includes some snorkeling.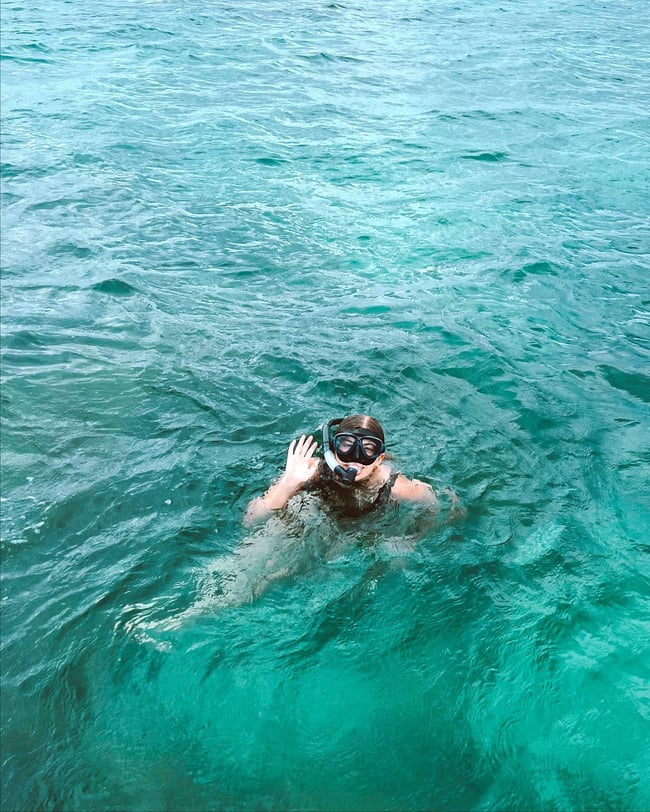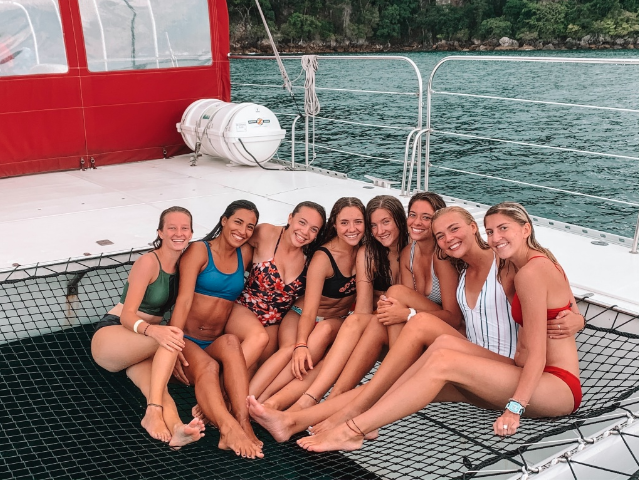 Where Should I Stay?
There are tons of places to stay, but here are a couple of our favorites
Selinas Hostel
This hostel is colorful and bright, with a deck strung up with hanging chairs and hammocks so you have a place to relax if you don't want to stay up in your room. Did I mention it's also beach-front? The hostel's deck extends right into the water so you can dive right in or hire a boat to take you island hopping. Some say staying at Selinas was one of the main highlights of their trip — with a homey vibe, that's right on the water and live music, plus movie nights and yoga. It's a favorite place to stay!!
Even if you don't stay here, past groups mention booking your tours at this hostel: Starfish beach, snorkeling, sloths, jungle hikes, boat tours, island hopping, are all available.
Get more info here (plus details like $3 yoga night, and the $5 breakfast buffet).
Bambuda Lodge:
Slide down a waterslide, hang out on inner tubes, or play ping pong after a long day at the beach … we adore the beach vibes of this place (and the great food available). As a heads up, this place does not have a central location (it's on Solarte Island), so you'll need to take a water taxi to get pretty much anywhere that has other restaurants and entertainment. We love this place so much though, we're willing to make it work.
Get more info here Bambuda Lodge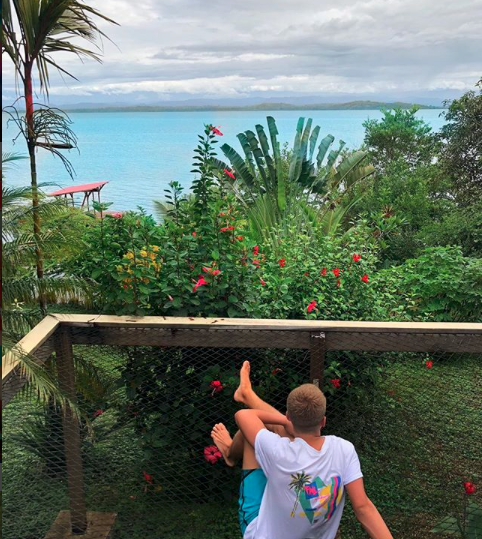 Surfari BnB Alcibiades
If you're into colored walls and a tropical vibe, you'll love this gem. It has rave reviews from our ILP groups, and others on Hostelworld who are commenting about the perfect local, helpful staff and yum breakfast, plus access to the kitchen. This spot is very close to town so you'll be close to where you'd like to go, plus it could not get cuter. We're in!
Get more info here (there are private rooms and apartment rates)
Alcibiades Air BnB
Alcibiades is right on the water and is just a 10-15 minute walk from where all the tours and buses and such can take you out for some adventures. The view is killer and the inside of this apartment is decorated with colorful pillows and walls, has a porch adorned with hammocks and a cozy kitchen.
Get more info here.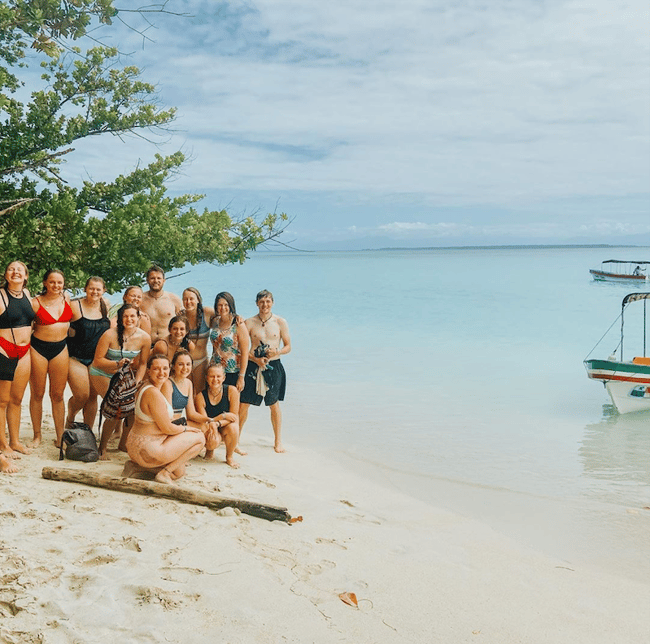 Insider Tips
How Long Should I Stay?
There really is so much to do in Costa Rica, we suggest using Panama as a fun 4-day trip, and spending your 10-day exploring all of the jungles and coastlines in your own country. One group did Panana + Puerto Viejo on their 9-day trip, but that meant little time to see prettier beaches in Costa Rica and zero time for volcano trekking or rainforest excursions.
Another group spent their long vacation here and would "highly recommend" that option.
While we love, love, love Panama, there's so much to do in Costa Rica, don't forget to vacation in your own country.
If you're visiting from volunteering in Mexico or Nicaragua you might opt to have Panama as part of your longer vacation while stopping by to see part of Costa Rica as well.
Paying The Entry Fee
There is an $8 entry fee for Panama. You can do it in USD or colones but bring smaller bills as they don't have much change — some travelers recommend paying in USD because you get a better exchange rate than if you pay in colones.

Also, have your exit itinerary ready to show immigration (they want to make sure you have plans to leave Panama) so either have your return boarding pass or proof of exit bus ticket. You will be facing trouble if you cannot prove you will be leaving Panama in a timely manner.
Bring A Dry Bag
It tends to rain a lot here, plus you'll most likely be doing your fair share of water actives so stashing a dry bag in your luggage is a good way to go. That way you can keep things like phones and cameras dry when you're out and about.

It's been mentioned earlier, but it does rain quite a bit in this region of Panama (about four times as much as it does in Seattle, Washington to give you some perspective). It stays warm year-round, just know that your trip will likely have some sunny hours and some not-so-sunny hours. Just don't plan on 100% sunshine all of the time, and embrace a bit of rain no matter where you
Getting Around Isla Colon
Don't let taxis charge you per person - demand a group rate. Plan on paying around $1 USD to take a taxi around Isla Colon … and pay in US cash. That's the currency used the most in this area.
About The Rain And Your Tours
If you can, look at the forecast and plan ahead if it's rainy on days you want to do a tour. Many operators won't run their tours if it's raining that day. Sometimes, there are tours that will have you wait for the rain to stop (which can sometimes take hours) but won't issue a refund.

There are plenty of things to do if you find yourself there on a rainy day, but probably best to do your tours and adventures on days more likely to be sunny than cloudy and rainy.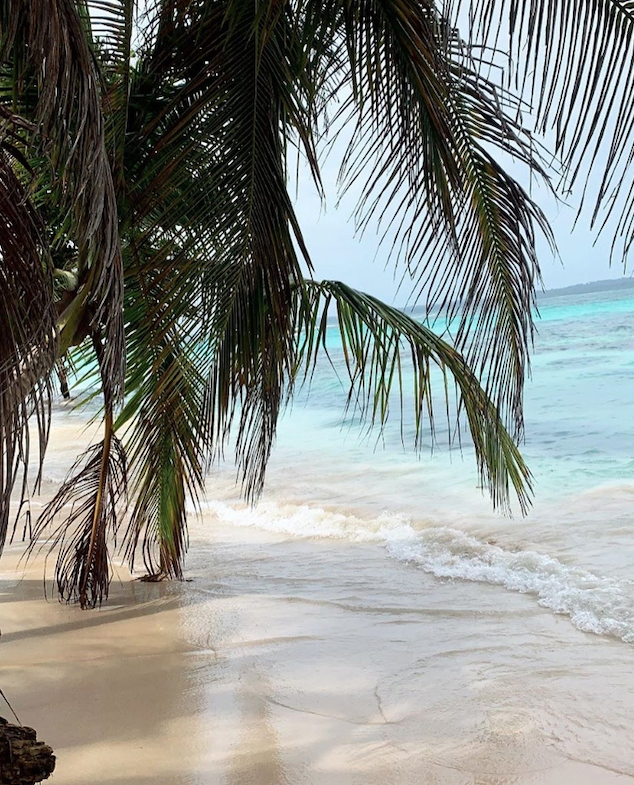 How Do I Get Here?
You have lots and lots and lots of choices; if you're looking to save some money, we suggest taking a bus; you can, of course fly (you will most likely need to fly to Panama city (around $250), then take a short flight to Bocas (around $175) so it's a more expensive option. Buses are a lot cheaper if you have the time!
Here are some popular routes:
From San Jose, Costa Rica
Use this option if you're already in San Jose. (If you're in other parts of Costa Rica there are likely other routes that may be better suited for you.)
Groups have taken Caribe Shuttles from San Jose to Boca Del Toro for around $70. Here's what Aubrey, one ILP Costa Rica volunteer said: "The shuttle was nice because it had hotel pick up and hotel drop off, and also held our hand through the border crossing. The Caribe Shuttle provided us with lunch and stopped for a couple of hours at a beach in Puerto Viejo, then dropped us off at the ferry, which took us to Boca Del Toro. The ferry was included in the price we paid with the shuttle, and is a short ride."
You can also DIY by taking public buses, instead of a shuttle. Transportes Mepe has a service between San Jose and the border at Sixaola (it's about a 5 hour ride, and costs $12 per person). Buses depart at 6:00 AM and 3:00 PM. That does mean you'll need to handle the border crossing yourself but it's fairly straightforward; follow the line, have your passport present, pay the border crossing fee (best done in US cash) and show proof of departure out of Panama.
Once you cross the border, you'll be able to get a taxi over to the coast (about $10 per person to Almirante), then take a water taxi over to Boca Del Toro. This option should cost about $22 instead of the $70 fee with the shuttle but is a bit less convenient.
Get There From David, Panama
Another Costa Rica group opted to get to Boca Del Toro via David. This may work better for you depending on where you are in Costa Rica, like more southern cities like Uvita.
One particular group went from the Uvita Tracopa Bus Station to David, Panama for about $21 first (the group says you can head to the Tracopa station in Uvita and ask around). You will most likely be getting a bus that started in San Jose, is stopping in Uvita and headed to David, Panama. You'll need to pay the full fare, even though you're just getting on in Uvita, instead of starting in San Jose. It's just the way it is. Get schedules here. The bus ride from Uvita to David is about 6 hours.
They stayed overnight in David, then went from David to Almirante* (3-4 hours for $8) then onto Boca Del Toro via a water taxi ($5). According to this website, Buses depart daily from David en route to Changuinola between the hours of 5:30 a.m. - 6:30 p.m.

*Almirante - The buses do not actually enter the town of Almirante when traveling between Changuinola and David, but rather stop just outside of town; approximately 5-10 minutes from Almirante. The stop is known as "el cruce", and there is a small restaurant on the corner; you will probably see other people waiting for the bus. Taxis can take you to or from "el cruce" from Almirante for about $1.00. In Almirante, water taxis depart for Bocas del Toro throughout the day.
There is one major bus terminal in David, which is located just minutes from the city's central park (If you don't know your way around or are taking a taxi just ask for the "terminal de buses") All local buses use this same terminal. Once at the terminal you'll have no problem finding your way, there are numerous buses lined up with their final destinations well marked on the respective buses. The phone number for the bus terminal in David is 775-0268.
This group who was already in southern Costa Rica mentioned that the border crossing into Panama was very simple and easy with Tracopa and was a much, much, much shorter route than heading to San Jose first.
Pst: here is some handy information about traveling by bus in Costa Rica (schedules, booking tickets and finding routes) here. Buses do take longer but the David route is much quicker.
Get Here From Boquete, Panama (Our Fav)
Looking for a place where you can hang out in the jungle, have some adventures, then do some cafe hopping after a day of trekking, hot springs, and volcanoes? But don't forget the trek to a hidden waterfall (your camera roll will thank you). Welcome to Boquete! Boquete is a quieter mountain town crammed full of all of these things. We've had ILP groups come visit Boquete (stay overnight in a castle for 3-4 days), then taking a 3.5 hour shuttle ride (for $30) to Bocas Del Toro. We love love love this place

Get your Boquete Guide here.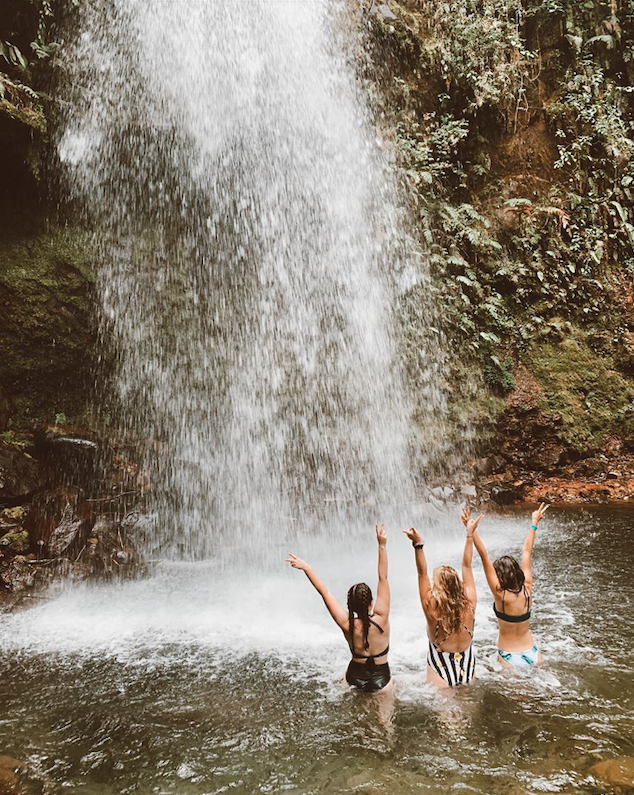 Feeling like you need a trip here, ASAP?
We don't blame you. Good thing you can hop down to Panama in between trips to Peru and Mexico and other Caribbean islands as an ILP Volunteer! We have a few countries around Central America which means heading to Panama on a vacation is a given.