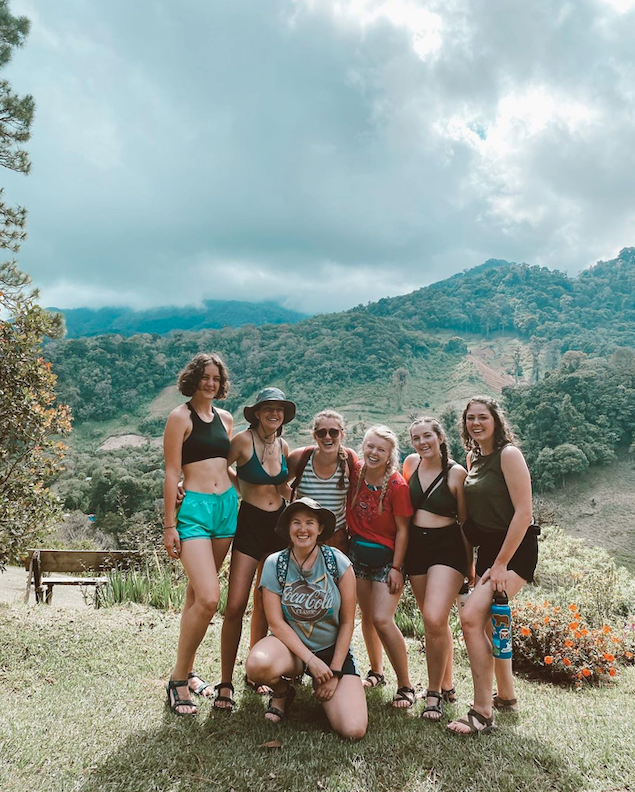 Hiking to lost waterfalls, soaking in hot springs, staying overnight in a castle, and river rafting for cheaper than you can get in Costa Rica — get ready to love this cozy mountain town in Panama.
Looking for a place where you can hang out in the jungle, have some adventures, then do some cafe hopping after a day of trekking, hot springs, and volcanoes? Oh, then you will love Boquete. We are already in love with the Caribbean islands you can find on Panama's western coast (come on, how do you beat a trip to Boca Del Toro?) but that's not all you can find in this country.
The city of Boquete, Panama is crammed full of some of our favorite Central American adventures, plus it's a slice of local life that you'll want to soak in for a day or two. Sounds like my kind of vacation.


---
Come spend a semester living in Central America!
We're now accepting applications
---


Our volunteers living nearby are big fans of busing over to see Panama, especially since Boquete is one of the best places to travel in Panama. This city is full of cafes, is the spot quite a few Americans head to live after retirement, and is set up well for travel and tourism. Score. This is where you want to vacation if you want to see the jungles and mountains in Panama. Oh, and to make sure you're saying it all right, this gem is pronounced "bow-ket-tay." Now you're a pro and ready for all the adventures this mountain town has:
What Boquete's All About
This Volcano Hike
Found in the Baru Volcano National Park, the Queztal Hike is arguably the most famous hike in Panama for more than a few reasons. One, it's named after the Resplendent Quetzal, a brightly colored bird that some hikers try to spot on their trek. It's a 6 mile hike, and it's mostly uphill if you're starting in Boquete, so quite the commitment. One perk of the uphill hike? You can usually see more wildlife than if you started on the other side of the trail, near Cerro Punta.
This website gives an outline of the hiking itineraries available, along with the price — you can choose to start in Boquete, hike to the main viewpoint, known as Mirador La Roca, then hike back to Boquete. You can also hike in Boquete then end in Cerro Punta, or start in Cerro Punta and hike downhill to Boquete. It's recommended you go with a guide who can help you navigate the trails and help you spot the colorful birds. Prices for a guided hike start at $50.
Or you can DIY, taking a bus to the trailhead, and mapping out your route with some help from those at the entrance (there's a $5 fee to enter the park, so DIY is more affordable). This blogger has some stunning pictures of the hike and some directions on how he hiked it without a guide.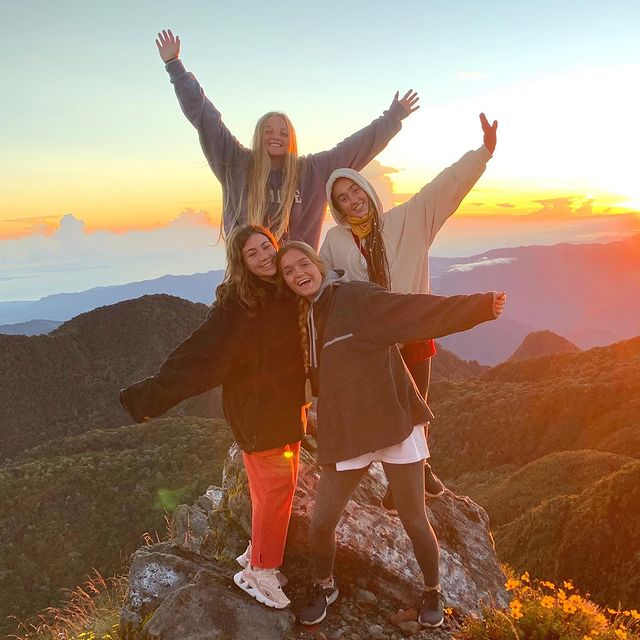 World Class Whitewater Rafting
The Chiriqui River is home to some of the best rafting in all of Central America. Whitewater rafting is one of the top things to do in this part of the world but one major perk of going in Panama is the price. You'll be paying less for the same kind of adventure you'd find in Costa Rica (gotta love that, right?). There are more than a few tour operators, but one popular option is rafting with Boquete Outdoor Adventures. They have an all-day rafting adventure for $65 that has you thundering over Class II or Class III rapids, transportation to and from Boquete, and lunch.
You'll want to check with whoever you book with — some tour options aren't available due to the water flow in the dry seasons. We have a little bit more info about rafting in Central America here that may come in handy, too.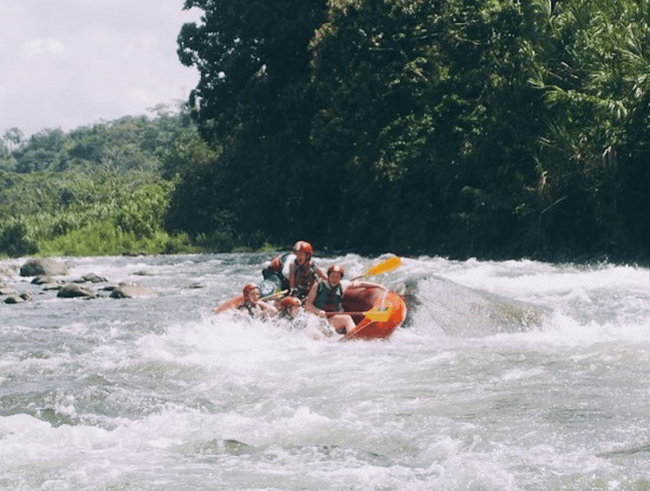 Take A Tree Trek
Panama's also home to those hanging bridges. You know the ones that float right above those green treetops in the rainforest? There are a few companies who will set you up with a tour guide to walk you through the Rio Cristal, a private forest just outside of Boquete. Boquete Tree Trek is one of the most popular tour companies in the area who have a hanging bridges tour for $30, but also offer a half-day zipline tour through the jungle across 12 different cables. Book that as a part of their $65 canopy tour.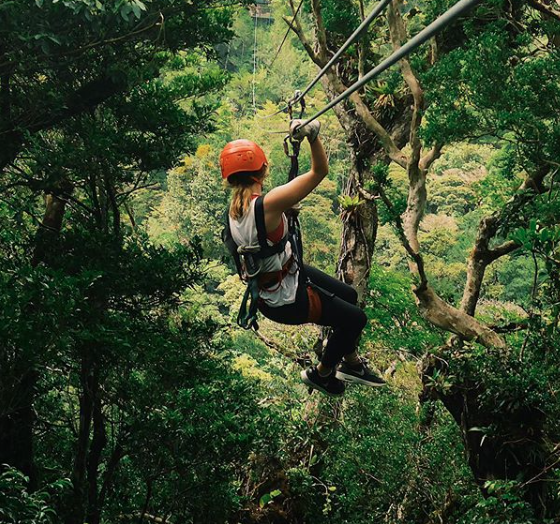 Hanging Out In Hot Springs
The Caldera Hot Springs are just outside of Boquete, but you can get there by hopping on a $2 bus, trundling by taxi, or joining a tour. It's an all-day activity that involves some serious relaxation right in the middle of the jungle, and is one of the main things to do on your visit here. The Caldera springs are a series of natural pools that can be up to over 100 degrees, with a chilly river running alongside where you can jump in and cool off. It's really rustic, found on farmland way out on the outskirts of the small city of Caldera.
Getting Here: There are some infrequent buses that run from Boquete to Caldera. The bus is $2, then once you get off at Caldera, you'll need to walk about 45 minutes (or 60 minutes, depending on your pace) to where the actual springs are. You'll take a bridge over the river and head left after crossing. There's a cabin/kiosk where you'll pay $2 to access the springs which are on private farmland. There may be a bus time table at the Mamllena Hostel, but buses in Central America don't typically run on a set schedule. Supposedly, the last bus leaves at 4:00 PM for Boquete. When you get on the bus to Caldera, ask the bus driver when the last bus will be picking up from Caldera back to Boquete to make sure you're getting more accurate info.
You can also go by taxi, which is about an hour drive that comes at about $30 or $36 USD per way, with a waiting fee if you'd like your driver to wait while you swim.
Finding The Lost Waterfalls
Easily one of the best hiking trails in Boquete … but that's really a tough call considering all the paths that wind in and out of the thick, dense jungles here. The Lost Waterfalls trail walks you through muddy puddles, past fields of wildflowers in the spring, and deeper into the emerald forest until you reach the thundering waterfalls. There are three along the trail, each more than impressive. We're talking huge tumbling waterfalls that cut through the green forest. It's about a 2-3 hour hike to see all three, but the payout is enormous — these waterfalls are absolutely gorgeous.
The hike is defined as moderate, with some slippery sections that you'll want to take slowly. The trailhead starts at a cabin where you'll pay a fee ($7) that goes towards maintaining the trails. The 1st waterfall is about 10 minutes away, best seen from a viewing platform. The 2nd waterfalls is about a 30 minute hike. Below these cascades, here's a pool that you can swim in (but the water does get chilly!). The third waterfall is the most difficult to reach, but it's doable. The first two waterfalls have maintained trails (that do get very muddy) but the trail to the 3rd waterfall isn't maintained, meaning it's more climbing and slipping around, rather than a trail. Most hikers visit the first and second waterfall, then head back.
Getting Here: There's a $3 collective bus that will take you near the trailhead. Catch the bus in front of "Supermarket Bruna" which is the city's main bus stop. You're looking for buses headed towards Bajo Mono or Alto Quiel (it'll be on the windshield of the bus, or you can ask around). It's about a 30 minute drive to the trailhead, but let your driver know you want to get off at Los Tres Cascadas. Coming back, wait where you dropped off — buses run every 30 minutes or so.
You can also travel by taxi, but prices are more around the $10 range, each way. Not bad if you're splitting with a couple of people. You'll want to negotiate a pick up time, or take the bus back to the city when you're finished.
When you're dropped off, you'll cross over a rusted bridge up to a cabin where you'll pay a $7 fee to access the hiking trail. Be sure to take a photo of the hand-drawn map that lets you know the way to each waterfall. You'll probably be told to hike to waterfall #2, then #3, then back to #1 (you'll hike in and out the same way, it's not a loop).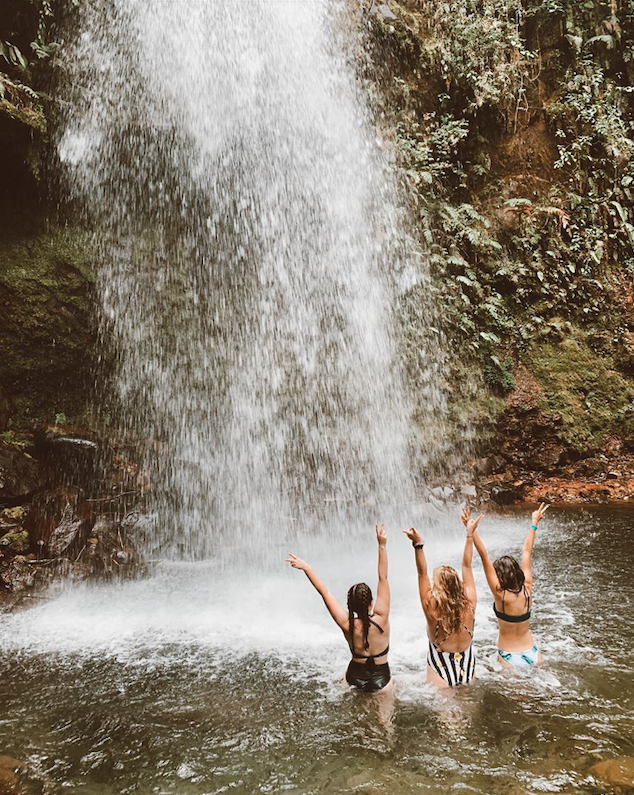 Buy Alpaca Blankets (And Other Goodies)
This city isn't as touristy as some of the others found in Panama, but you'll get lower prices in Boquete than in Panama city or Bocas Del Toro. There's a big Tuesday market if you're here on that day of the week, but the main central market runs daily and is home to some treasures you'll want to take home. It's near the center of town and home to 20 shops where you can find soft woven alpaca blankets, patterned leather backpacks, carved masks, homemade soaps, woven totes and hats, and fuzzy alpaca figurines tied with colorful pom poms.
One ILP group got blankets in the $25-30 USD rang and hammocks for $30ish USD after some back and forth if that gives you some idea on prices.
You can also find some local fruits and veggies, bags of baked goods, cups of chopped mangoes, and a few favorites from home (thanks to all the expats here) like cookies and brownies.
Find it: The Tuesday market is at Calle 4 Sur, Boquete, Panama, from about 9:00 AM to 12:00 PM.
Favorite Cafes
One thing to know about the mountainous town of Boquete is all the expats who live here. It's a hot spot for American retirees, so you'll find a few cafes owned by Americans and menus that sport a few things you're missing from home. Needless to say, English is pretty common around the city especially on menus in a few restaurants. Though there are more than a few favorite places to eat, here are some to check out:
Restaurante Las Orquideas
This is your classic, local spot for lunch. There's a daily set menu of local cuisine that gets rave reviews (and should only put you back about $2-5). Sit down for favorites like marinated chicken served on top of beans and rice, slow cooked pork with potatoes and plantains, and hearty bowls of chicken soup.
Find it: Diagonally (SW) across from the Boquete Police station, just north of Restaurante Machu Picchu
Hours: 11:00 AM to 5:00 PM, closed Sundays
Cafe Ruiz
A popular place to try Geisha coffee, one of the rarest and most expensive coffees in the world. Cafe Ruiz is also one of the best places to do a coffee tour, where you'll learn a bit more about the process and procedure of bean to brew (get more about their coffee tours here.)

Needless to say, Cafe Ruiz is an award-winning grower and brewer and a prime place to get a cup of coffee while in Boquete. The cafe is known for awesome coffee, has beans for sale, slices of cakes to go with your drinks, along with cookies and sweet baked breads.
Find it: Av Central, Bajo Boquete, Panama (it's just out of town).
Hours: 8:30 AM to 5:30 PM
The Garden
Yum, this is also a favorite cafe, a hot spot for expats and tourists who are looking for a fresh menu full of pulled pork sandwiches, pizza, burgers and fries, baked potatoes, chicken pot pie and others just to give you an idea.
Find it: Plaza San Fransisco, Calle Central - Local 4, Alto Boquete, Panama
Hours: 8:00 AM to 7:00 PM, closed Sunday, Saturday hours are from 4:00 PM to 8:00 PM
Gelateria La Ghiotta
Come early, this place tends to run out of the favorite flavors before closing. A favorite is guanabana, but you'll find others like strawberry, mango, coffee, chocolate, Oreo, chocolate and banana, pistachio, and desserts like banana splits. Yum.
Find it: Avenida a Oeste, Bajo Boquete | en la Calle Principal, Despues de el Parque Antes de la Iglesia
Hours: 11:00 AM to 8:00 PM
Sugar And Spice
This bakery has your favorite desserts (fruit tarts, cream-filled pastries, fluffy donuts and flakey croissants) but it's also where you should grab lunch. It's one of the yummiest places for a panini, tacos, and salads. There's also a pretty bomb breakfast menu, with fluffy omelets and stacks of syrup-drenched french toast.
Find it: Calle Principal y 7 Sur, Vía Boquete Calle 7 Sur, Bajo Boquete, Panama
Hours: 8:00 AM to 6:00 PM, closed Wednesdays
Higgins

Do you need more than this picture to convince you to come here? We love all the types of toppings you can pile high on waffles, plus the rolled ice cream makes for quite the sugar rush.

Find it: Edificio JD Watson, Boquete, Panama
Hours: 12:00 PM to 7:00 PM (Closed Monday)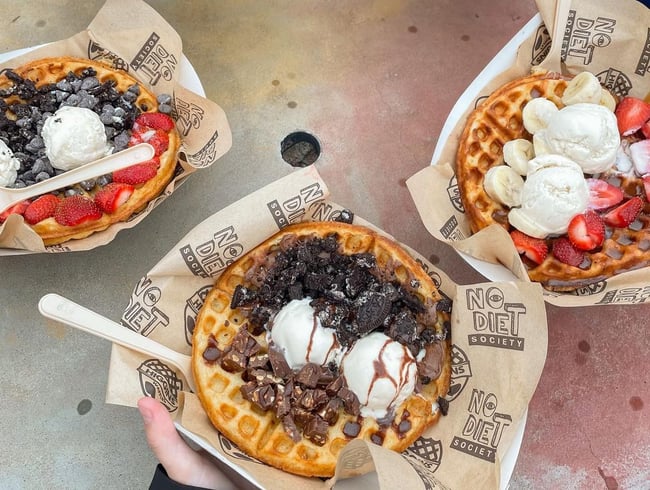 Places To Stay
Bambuda Castle
Can't resist staying overnight in a castle, can you? This place won best hostel in Panama by a landslide. Complete with a jacuzzi, a pool, the little Hobbit-like bungalows, rock climbing, a kitchen for you to use, and the beyond gorgeous mountain views, this place is a winner. They're a bit outside of the city but the hostel does offer a free shuttle that can take you back and forth.
Still need a little convincing? One ILP group said they stayed here "and seriously loved it and would totally recommend it". Another said "go to Boquete just to stay here". See how much we love it?
Another perk? This hostel does have a $14 shuttle that can take you to and from the Lost Waterfalls if you want to go that route instead of braving the local bus. Dorm prices are in the $13-16 range, book here.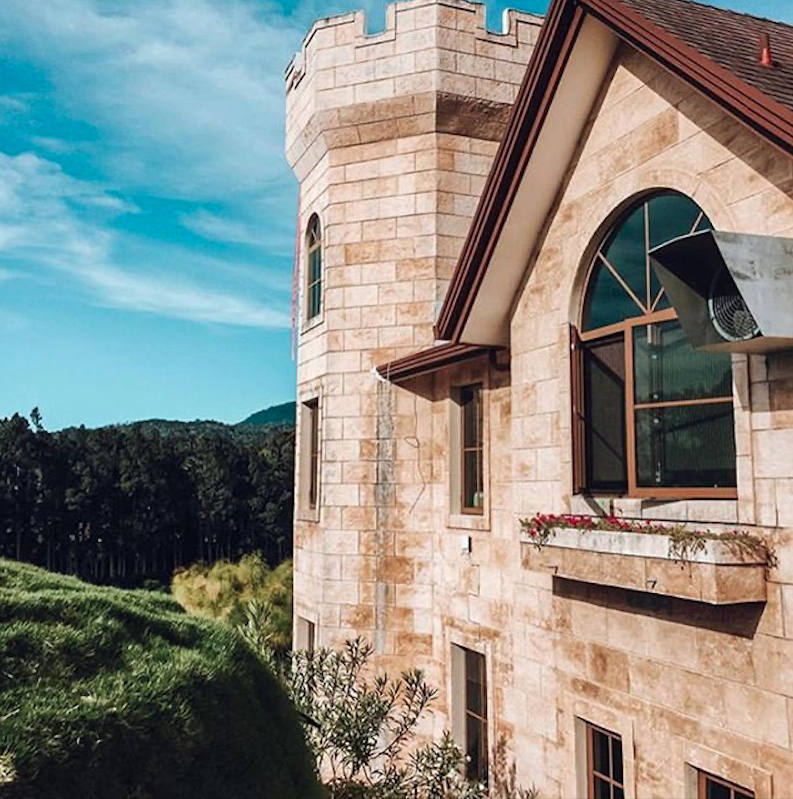 Hostal Garden by Refugio De Rio
This place wins for location, it's just a 2 minute walk from where the buses stop, and a 5 minute walk into town where all the cafes, restaurants, grocery stores, and everything else is found. The place also has a big garden strung up with hammocks. Perfect. Dorm prices are in the $16 range, book here.
Hostel Gaia
Another top pick (sorry for making your choice difficult). Hostel Gaia has a stellar location, right next to the main street. The hostel is also set up to help you book things like a trip to the Caldera hot springs, hiking, rafting, horseback riding and more. Dorm prices are about $16 per night, book here.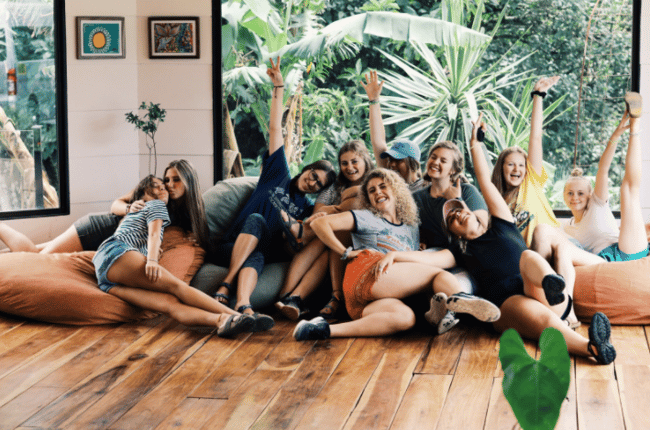 A Few Helpful Tips and Tricks
How Long Should I Stay?
You'll need two days, minimum. I'd hedge more on the 3-4 day range if you want some time to relax and hang out in a few of the cafes we talked about above. One ILP group stayed for 4 days and though that was perfect. Especially since this city is somewhere you can get a taste of local life and have your fair share of full or half-day adventures, two days is going to be enough time, but just barely. Quite a few bloggers mention visiting Boquete for a few days then ended up staying for two or three weeks!
Combine This Trip
Remember that dreamy island getaway Bocas Del Toro? ILP groups in the past have loved combining a longer vacation with a visit to Boquete, then heading to Bocas Del Toro. Caribe shuttles is a popular way to make the drive. It's $30 a person for the 3.5 hour drive, which includes the boat ticket price to get to you the island, which is definitely something you should do. Here's your vacay guide to Bocas Del Toro (heads up, it's practically paradise)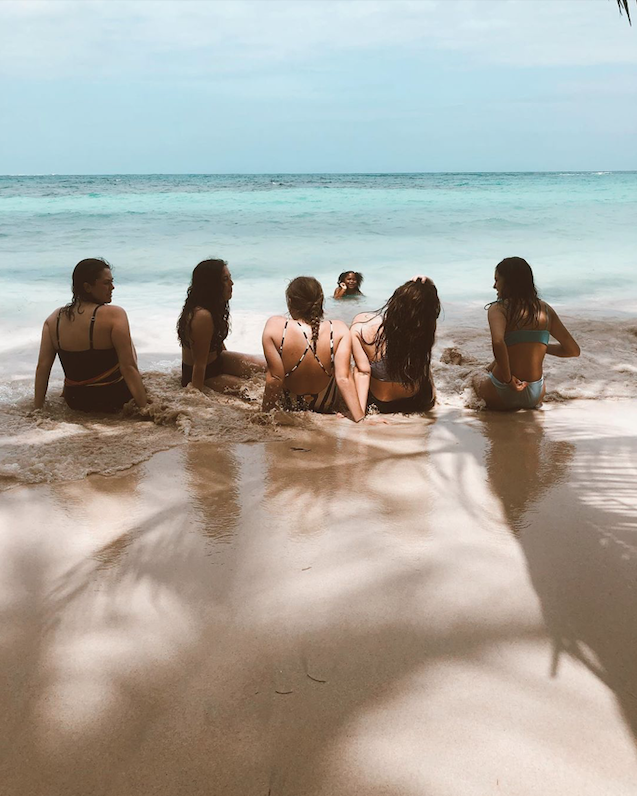 Getting Here
Get To David, Panama
There are regular buses from David to Boquete, which are crazy affordable. The ride is about an hour and costs under $2. The buses leave about every 35 minutes, from around 4:20 AM to 7:45 PM. Buses in Central America can be pretty unpredictable but here's a fairly recent photo of the Boquete to David schedule to help you get a rough idea.
Some ILP groups have been traveling to David from other places in Costa Rica and have needed to spend the night in David (there isn't much to do) then get on a bus in the morning to make the connection to Boquete, just as a heads up. You can look up schedules and prices here.
From San Jose, Costa Rica (Or Other Cities)
If you're traveling from other cities (like Panama City) or even from San Jose, it's easiest to make a connection through David, where you can hop on that bus to Boquete). There are regular connections from San Jose and Uvita, and a couple of other places in Costa Rica. You can check routes here.
+Getting Around Boquete
The city itself is pretty walkable, but if you'd like to a taxi, it's pretty affordable. Plan on paying around $0.60 to get a cab from one side of the city to the other. There are a few colectivo buses that can take you to nearby spots (like the Lost Waterfalls Trailhead).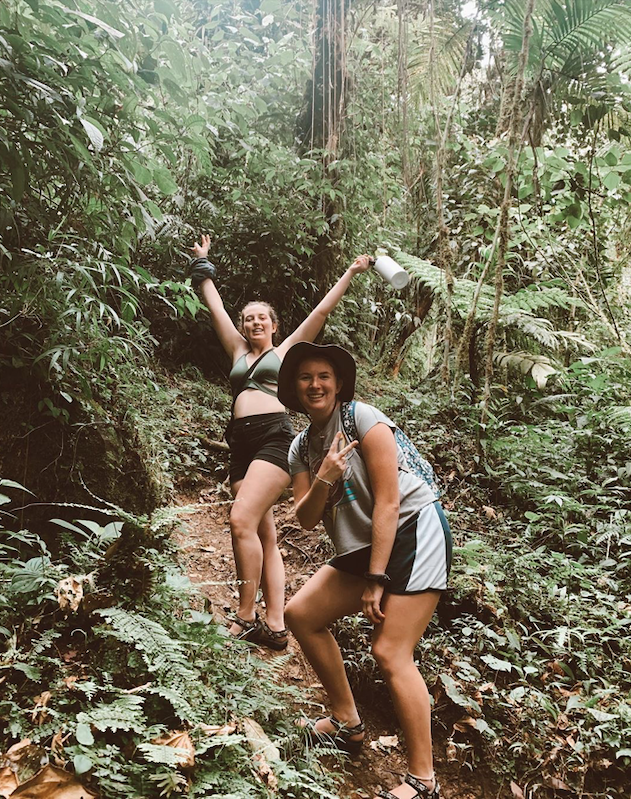 Pack your bags and come to Panama!
Come volunteer abroad in Nicaragua and take a quick vacay to Panama. We also have a program in Costa Rica — either way you'll be teaching English, living life in Central America, and time to vacation all over the place. See what it's like to be an ILP volunteer here: