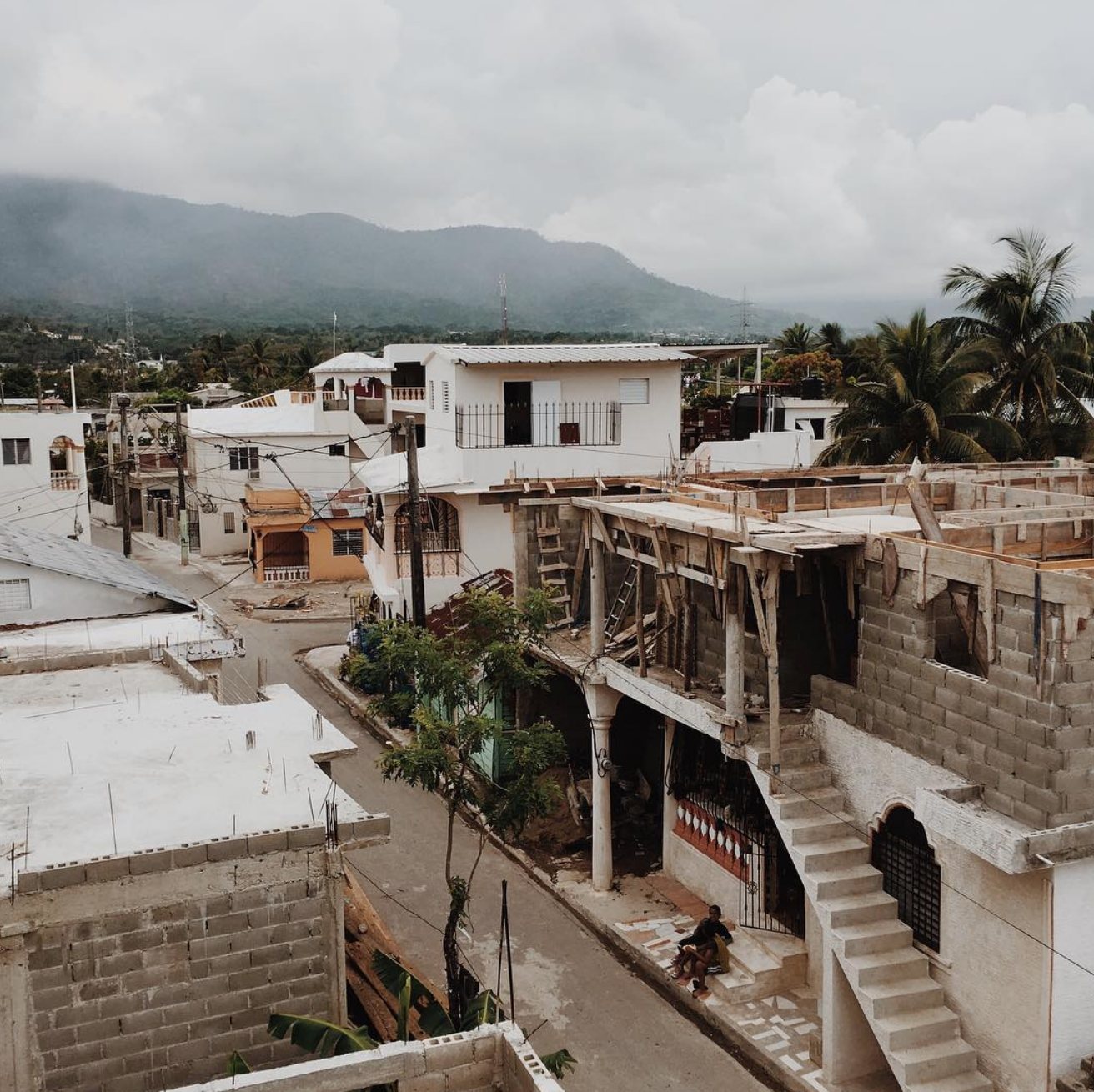 The Dominican Republic is home to some of the cutest kids around and also one of (in my very biased opinion) ILP's best humanitarian programs for a few reasons!
---
---
I spent my semester abroad teaching kids in the Dominican Republic with a group of other International Language Programs volunteers. Coming from my home in Utah, USA it was quite the shift! I learned a lot from that experience though and want to share what I can with you. You can't totally prepare to live in another country because everyone's experience is different and you never really understand what it will be like until you're actually there, but I hope what I share gives you a little glimpse!
If you have the chance to volunteer in the DR with ILP I highly recommend it. If you're preparing to go, here's what I wish I had known going into the semester.
There's So Much Free Time
You won't be teaching all of the time, and will have every Saturday and Sunday off, which means lots of free time. ILP isn't the kind of program where every hour of your day is planned out for you. Once you're done with teaching, you get to decide what you want to do with your free time. That allows you to create the experience you want. It sounds like a really good thing, but all that free time can be a hard part of your semester.
First of all, you live next to the coast and it's so easy to get to beautiful beaches nearby. And if you have more time, there's other beaches we love further down the coast that you could catch a ride to. I recommend taking the drive (about an hour from Puerto Plata) out to an absolutely breathtaking beach called Sosua —surprisingly, it wasn't even all that busy when we went, (which was like every other day). You will most likely spend a lot of time there (which is probably one of the reasons you chose to volunteer here, right?). Learn more about Sosua beach here.
You'll also be spending quite a lot of your time exploring the neighborhood you live in and playing with the local kids who are eager to hang out with you. We stumbled upon a hockey game once or twice in the street with homemade hockey sticks and a bottle cap as the puck. These kids are no joke, they know how to play.
We even invited the neighbor kids to join us for a beach day which was so fun. It was a perfect thing to look forward to after a morning of teaching. You'll definitely be able to enjoy a chill semester full of sunshine and palm trees. If you're looking to get tan look no further than a semester abroad with ILP.
If you're missing home a little bit, head on over to La Sirena (the donuts there are to die for). To give you an idea of what it's like, La Sirena is somewhat comparable to Wal-Mart. There you can also get most things you're missing from home. Speaking of missing home...did you know that there is a movie theater just a taxi ride away? Once we had such a large group of volunteers go that they even agreed to play the movie in English for us! When we wanted a night out, we just headed on over to to the theaters. Added bonus, the popcorn and snickers bars are so much cheaper there than theater treats are in America.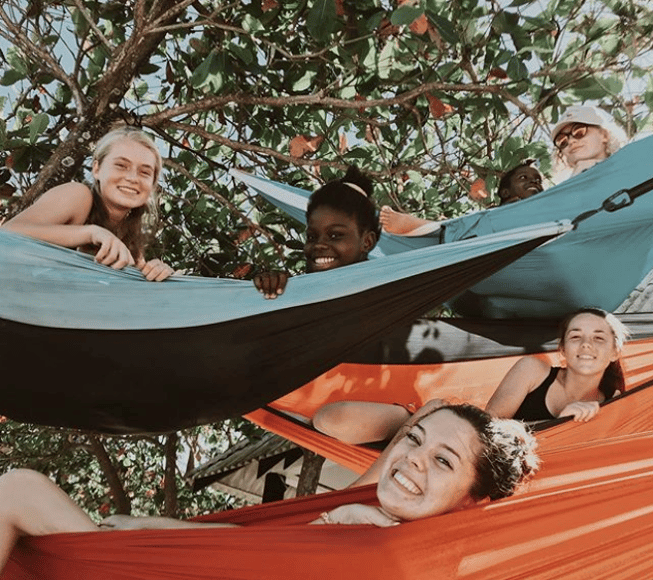 You Will Come Home With A New Perspective
When living in the DR you will quickly realize how much you have taken for granted in your life (at least that's how it was for me). ILP volunteers live in an area of the country where it's normal to encounter locals who live in poverty and live life making the most of what they do have, which is very little. This is a big thing to understand before you leave on your semester — it can be hard to see some of the living conditions found in your neighborhood.
Although the home that ILP volunteers live in is a definite step up compared to the other homes in your neighborhood, you'll still run into some issues that many locals deal with, which is just the nature of life in the DR. You'll need to be careful of not wasting water, the WiFi might be slow or even cut out completely for a bit, the heavy rains might create knee-high flooding in the streets, etc. With the right attitude, these small mishaps will turn into your most favorite stories and memories from your semester abroad.
Things that are common in the States will be a rare (if not impossible) luxury in the Dominican. Long, hot showers will be something you'll skip out on — there is little to no water pressure in your shower anyways, so most volunteers take "bucket showers" with the water that is brought to the house, which isn't heated. Good thing it's hot and humid in the DR ... those cold showers are actually pretty refreshing.
Also good to know: You can't drink the tap water so bring a cute water bottle you won't mind carrying around that you'll fill up with filtered water found at your house and at the schools. Air conditioning is not very common at all, so locals keep cool with a fan if they have one. Sometimes the electricity goes out for a bit, so you'll have pockets of time without WiFi, which isn't as fast as it is at home anyways. This is a perfect opportunity to disconnect and get to know the people in your group and focus on really soaking up every minute of your trip (as long as you have a positive mindset).
Most volunteers quickly embrace some parts of island living (like the thick palm fronds and amazing fresh fruit) but need a minute to adjust to other parts, like always wearing bug repellent but getting bitten anyways. These little things will make for some good stories later on and once the experience is over and you're back at home, you will appreciate everything so much more than you ever have. Living life in the DR is definitely an experience you'll remember.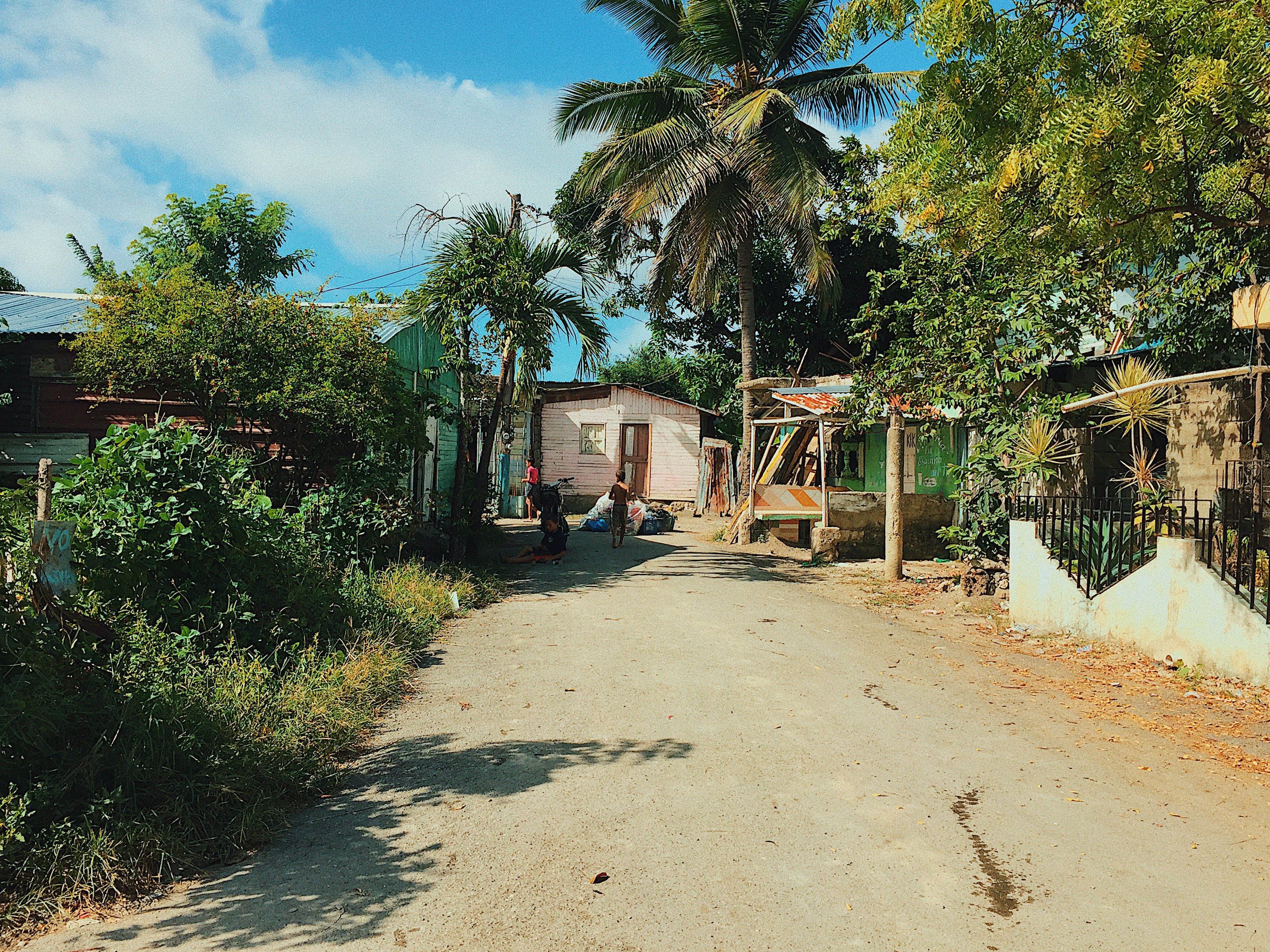 You Will Fall In Love With The Kids
The kids you teach will absolutely melt your heart, but teaching them can be so hard. From their cute giggles, the way they squ
eal your name, their rad dance moves and sassy personalities ... you will just love them, even if they can be little troublemakers. You will get to know their personalities really well and become great friends with them (well, most of them).
You may have signed up for a semester by the beach, but the volunteers who put the kids first typically end up having the best semester.
One of the cool things about the DR is that you live alongside the kids; a lot of your students live in your same neighborhood so when you are taking a walk to the beach, don't be surprised if several of your students join you. Hayden G. who volunteered in the DR says:


"T
he kids you teach are literally your neighbors! So most of the time we were just outside playing with all the kids we teach, seeing where they live. The parents are really nice, always inviting you inside. All the kids just hang out outside of the gate and wait for us to come outside and play with them. It's the best!"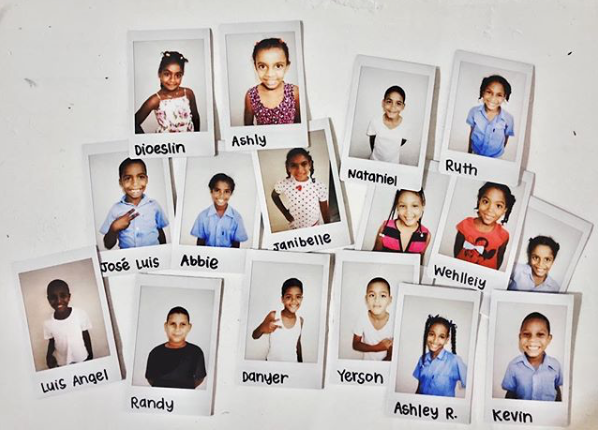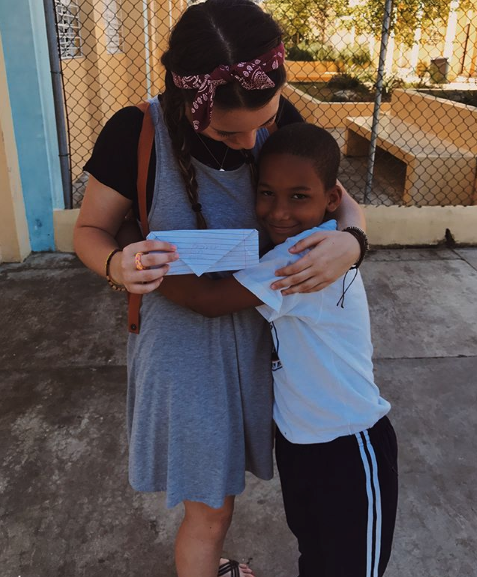 Teaching Can Be Difficult
I'd be lying if I said teaching was a cake walk for me. It can be hard and so frustrating. Kids have a ton of energy and when you pair that with their sassy little personalities it can equal some difficult teaching days. A lot of the kids you will be teaching come from some rough backgrounds. They may not have a very positive role model in their life. Many of the kids have a loving family but their parents work long hours and don't have as much time to spend with the kids after school. Especially in this humanitarian program, ILP teachers are there to teach English but also to be a bit of positive role model. These kids deserve to have a happy encouraging person cheer them on.
A lot of the kids you are teaching have issues with discipline, won't want to listen, and the older kids will talk back and misbehave. It can feel like you aren't making a difference, but you are! So many volunteers say that the hardest kids were their most difficult goodbyes.
Even though teaching is difficult, it is incredibly worth it. You will get help from your Head Teacher on ways to help your class and figure out what works and what doesn't work when teaching. Just go into it knowing you'll end up learning a lot (p
atience, love, and kindness are just a few of those things). And, you really will adore them. They will change your life!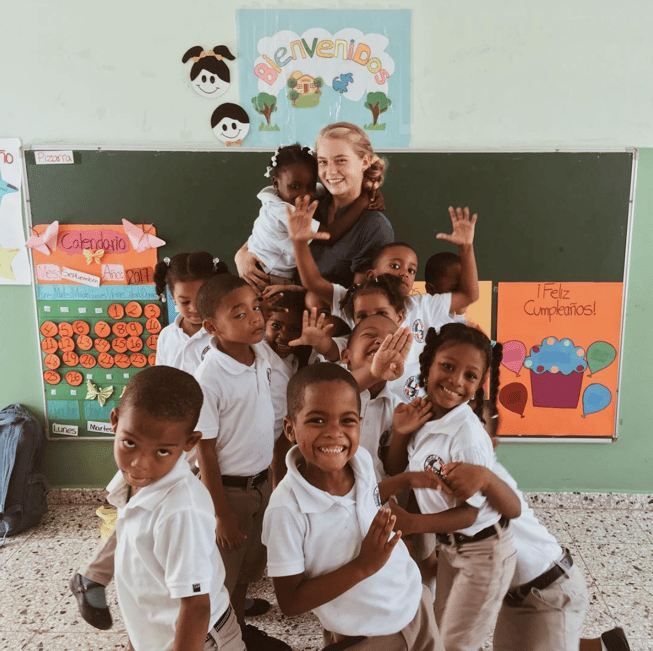 You Will Live With a Large Group Of People
You will live with your ILP group — your whole ILP group! Some groups in the Dominican range from 10-30 volunteers. That's a lot of people! It's a lot of fun because you get to live with your new friends and become very close, but sometimes it can feel crowded too. Honestly, even though some days were hard to adjust to, it was so fun! It's like you have built in friends to do things with all the time.
Hayden lived with a group of 30 people in a large house and said: "It honestly isn't that bad because the house is kind of split up in different sections/apartments. I would go days without seeing some people. It wasn't like we were around all 30 people all of the time. There is 3 floors to the house so everyone is pretty spread out!"
One thing I recommend is carving out some time for just yourself, if that's something you normally like doing. Grab a book and read in bed if you need a break from the group. Do your part (even if you feel like someone else isn't) by pitching in when things need to get done. Help keep the house clean and organized. You may be living in the Caribbean, but that still doesn't get you out of picking up your room and sharing the washing machine! Go out of your way to get to know everyone in the group. Little things like that really help the group dynamic and can really improve your overall day-to-day living experience.
It's Hot
No, guys, really hot. So hot. Humid hot. Like we talked about before, you won't go anywhere with air conditioning unless you decide to stay at a nice resort on one of your vacations. When you walk outside you're immediately sweating. You can't really even imagine what it's like until you're there, but imagine sweating pretty much 24/7. It's hard the first few weeks, but you start to get used to it.
Things like light clothes, cold showers, swimming at the beach and battery operated fans will save your life (especially when the power goes out so all the fans at the house shut off)! Soon you'll get more accustomed to it and it won't feel so crazy hot all the time, but know going in that you'll be pretty sweaty for most of your semester. Embrace it!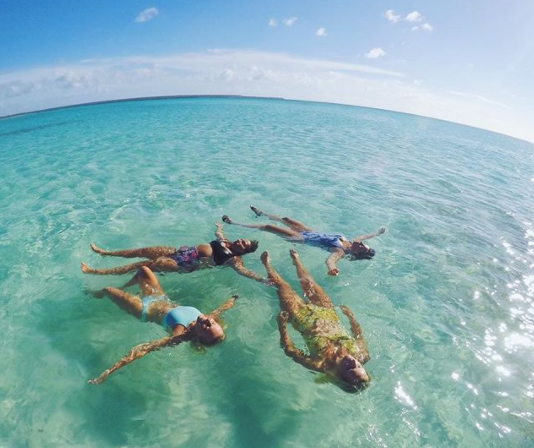 You Will Love The Locals
The Dominican people are so incredibly kind. Many in your neighborhood come from humble circumstances and a very different background than what you may have experienced back in America, yet they are still happy and loving people. You will find great friends and will really grow to love them and their culture. Do not miss out on the chance to find ways to reach out and become friends who those around you.

One volunteer was looking out for their cute bus driver and pitched in to buy him a movie ticket, which he found incredibly touching (read more here). Another volunteer found ways to connect to the culture by visiting a local retirement community and sitting with a few other residents (read more here). We know you are already in the DR to give back and serve, but you may find that you'll want to do a bit more to help the people you've come to love, and there are plenty of opportunities to do so!
It Will Be Hard To Leave
After spending your semester in the DR you truly do come to love it, despite any hard days you had. Leaving your cute kids will be heartbreaking, saying goodbye to your city which has become home will be hard, and once you get back to your home you will probably miss the DR every day. It will be an adjustment living life in another country, but we hope it's one you'll love.
The DR is so much more than pretty beaches. As you teach English you will make a difference in the lives of the children and they will equally make a difference in yours. Enjoy every second of it!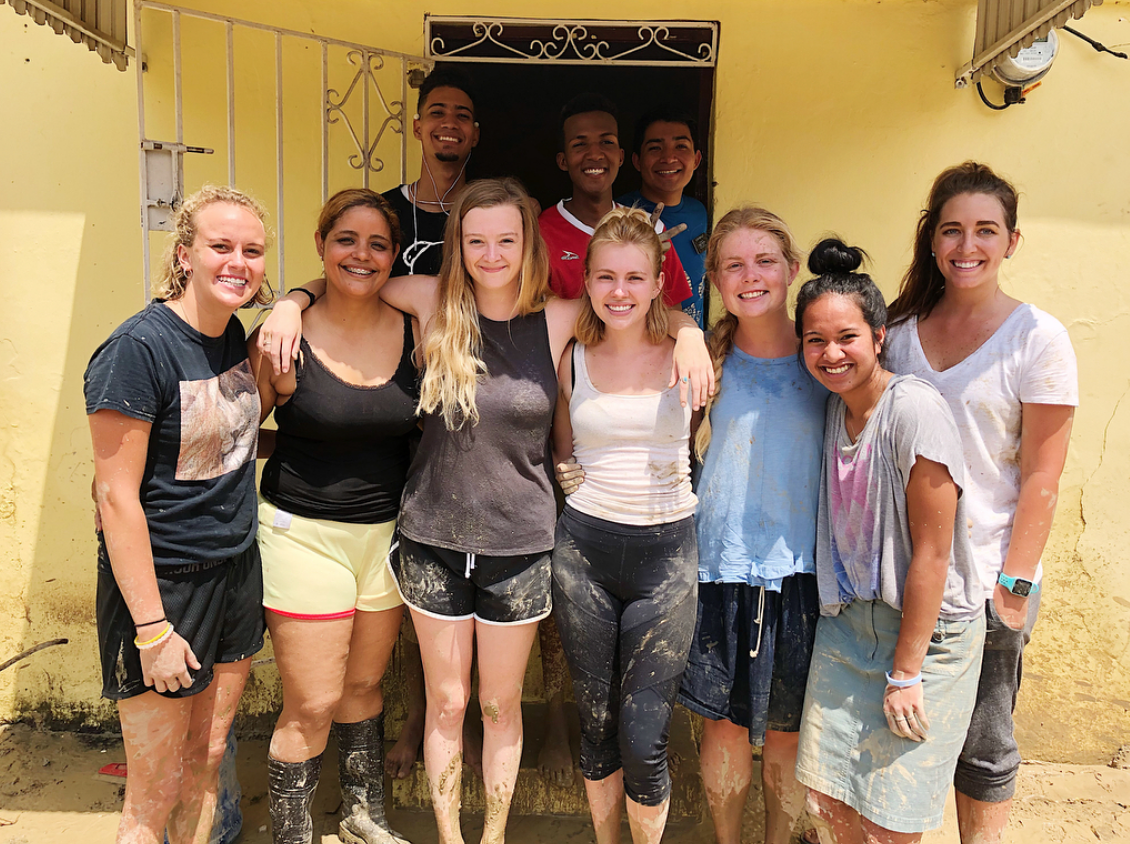 Want to learn more about what a typical day
in the DR on an ILP adventure looks like?


Click the button below to learn more about your semester abroad in the DR and learn more about what amazing opportunities you can experience during your semester living abroad.