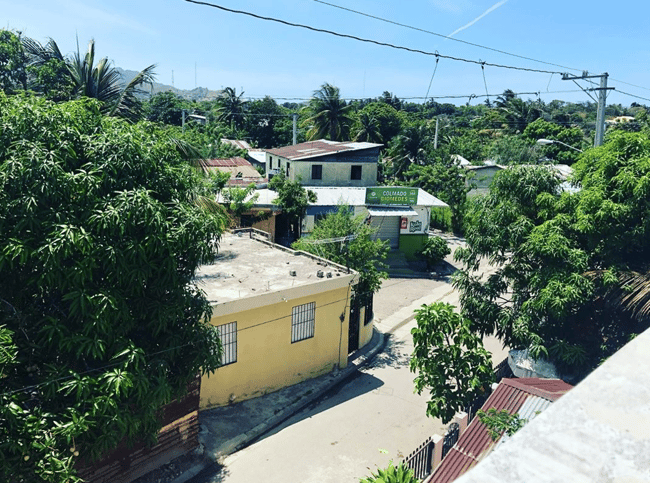 While you volunteer your time and service in a country that is largely underprivileged, you're bound to have some experiences you'll never forget.
International Language Programs (ILP) sends volunteers to serve underprivileged children in the Dominican Republic (more about that there). You'll live within the local community, which makes it easy to get to know your neighbors. One ILP volunteer shares a touching story about her interactions with a local gua-gua driver.
---
Thinking about volunteering in the Dominican Republic?
Get a glimpse into what a typical day looks like and how vacations work.
---
Leah, an ILP volunteer in the Dominican Republic shared the following story on her personal blog but she luckily let us share it here, too:
Meeting Luis
Luis is a local gua gua (bus) driver that Leah and some other girls in her group met. Luis is about 70 years old and 5 feet tall and the sweetest old man. After giving the girls a ride once, he gave them his phone number and told them that if they ever needed a ride to give him a call.
A few days later, 15 girls from Leah's group wanted to go to the movies. Since there were too many of them to fit into a taxi, they called Luis and asked him for a ride in his bus. About 10 minutes later Luis showed up and agreed to take them to the local theater and back. Leah and the other girls were shocked that Luis was willing to wait for them since their movie wouldn't get out until pretty late. Leah shared the following about her experience —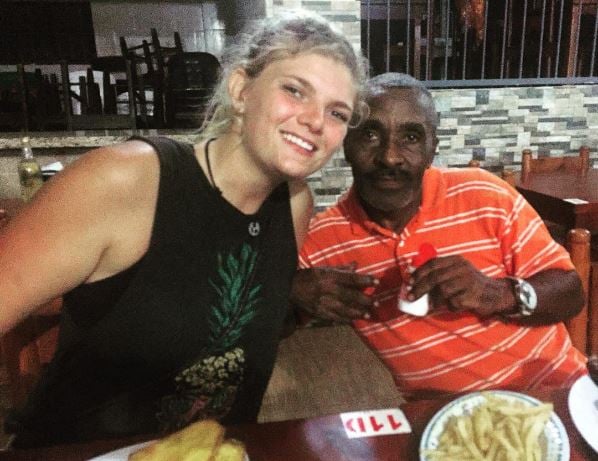 Going To The Movies
"On our way [to the theater], I had the idea to invite him to watch the movie with us because I didn't want him to wait around for two hours so I invited him and he accepted with a huge smile. We got into the theater and the two showtimes that were playing were "Nerve" and the new "Star Trek". We all wanted to see Nerve but I assumed Luis probably wouldn't want to see it so I asked him and he enthusiastically said he definitely wanted to see "Star Trek"! I bought our tickets and handed him his. He went up to the theater worker and handed him the ticket. He looked like I had just handed him his first ever ticket to Disneyland!
"After the movie got out, we were all waiting for Luis' movie to end. After about ten minutes, Luis came out with a smile that filled his whole face. He changed his pace to a light jog once he saw that we were waiting for him. In that moment, I realized that even with all of the trips, vacations, and souvenirs I would buy in the future, that was probably the best 150 pesos (a little over $3) I would ever spend here in the DR.
"Luis took us home and I was the last to get out of the gua gua as Luis gladly help each of us get out as it was pretty late. As each girl handed Luis their payment plus 50 pesos, he would say, "wow" as if he had never seen that much money in one day let alone a week of work.
"The reason I am sharing this story is mostly because I never want to forget this experience, but also because I learned a hard lesson today. These people here are so beyond poor, yet, they are so extremely happy. I have seen poverty before as I worked in a village that had not even been introduced to plumbing yet, but I never realized how little these Dominicans have. Luis was so extremely grateful to have had about $16 US dollars placed in his hands tonight. It has made me so grateful for every little thing I have."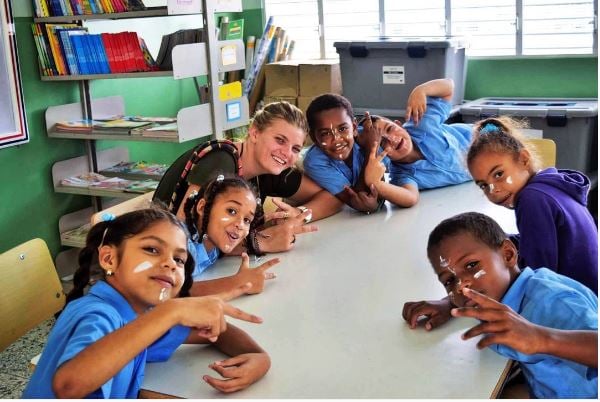 Ready to head to the Dominican Republic and meet the nicest people?