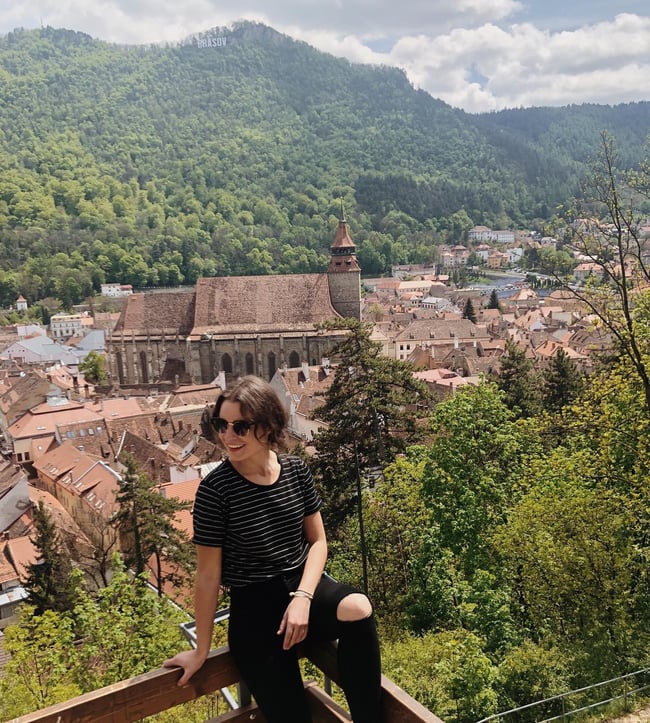 Right after college, I spent 4+ months living and traveling all over Europe — here's what it cost me.
I spent an entire semester living abroad and traveling all through Europe, getting quite a few stamps in my passport. I did this right after college, and so many of my friends asked how in the world I could afford it all. But after traveling on a budget all through college, I had a pretty good idea of how to spend so much time in Europe and not spend too much. This post is all about how much 4 months in Europe cost me (and ways to afford it).


---
We have more info about affording a semester here.
---

I've linked to a ton of resources, broken down what things costs (some were surprising) plus what ended up being my most expensive costs. Hopefully, it'll help you plan your own semester in Europe!
Where I Went & Total Costs
Where I Went
With International Language Programs, I was living in Europe for a semester and took a handful of vacations around the country to a few noteworthy spots . Then, we had scheduled vacation time to visit so many places across Europe. All in all, here's the list of my vacation destinations:
Germany

Austria

Romania

Finland

Latvia

Lithuania
Total Costs
My total cost for the 4+ month trip was $4,788, give or take a few dollars. I flew from Utah to my ILP city on January 24th and came back to Utah on June 3rd. If you want to break that amount down, that shakes out to be around $36 a day (which is just crazy).
This total cost includes accommodation, meals and snacks, transportation (all of it — trains, planes, taxis, Ubers, etc), souvenirs, and activities. I'll go into more detail on how to save on all of these, don't worry.
Some Daily Examples
I love keeping notes of what I did, what I ate, and all the other activities when I'm on vacation as a little journal. It made it really easy to put together this blog post since I have little logs of my daily costs for different cities on my vacation — here are few examples so you can see how that total dollar amount breaks down:
Munich, Germany: Sunday
3.5€ pretzels & pastries for brekkie
3€ museum audio guide
1€ postcard
6.5€ dinner at the market
4€ train ride home
2€ water
Brasov, Romania: Thursday
10 lei cable car down from viewpoint (hiked up for free)
6 lei black church entrance fee
22 lei chimney cake
1.5 lei museum entrance
27 lei for dinner
(Don't you love how the majority of my budget went to the food in Romania? Not even mad about it).
Unexpectedly Expensive Things
Certain Countries
The most affordable hostel in Finland we could find was $50+ a night. In Romania, we paid around $11 a night. The lessons we quickly learned while planning? The countries you choose to travel to are going to make a huge difference in your budget.
Germany, Austria, and Finland were the most expensive countries we visited — something we kept in mind by making dinner ourselves instead of going out, or not staying overnight in Helsinki and instead took a night ferry over to Estonia where hostels were much cheaper (and gave us the chance to explore another country!).
If you're keeping to a budget when traveling, I highly recommend that you research which countries are the most affordable to visit: it makes a huge difference in accommodations, food, activities, and transportation.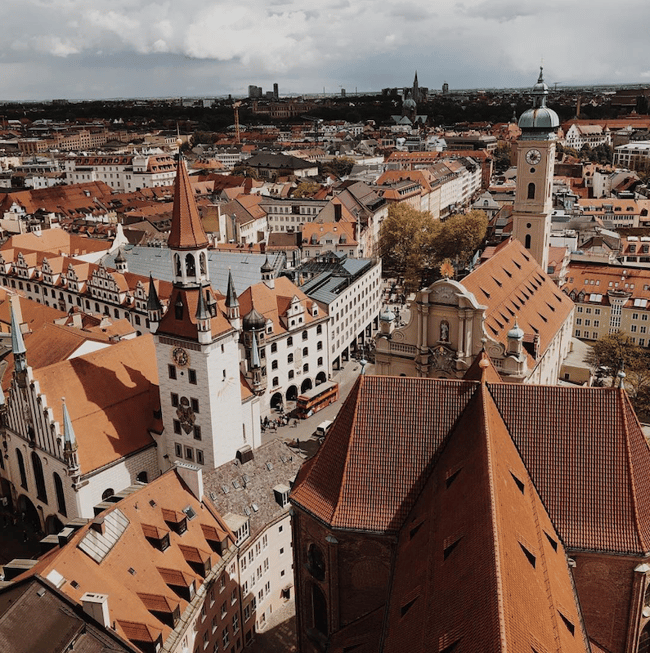 Flights During Certain Dates To Certain Places
One thing that upped costs was needing to fly to a certain country on a certain date. As an ILP volunteer, we got vacation time set aside with specific dates, and our group wanted to fly into Germany first. We could have saved more by picking another country to visit first, but that was one thing that ramped up costs.
If you're wanting to keep costs low, I suggest being flexible on where you want to go (and when, if you have that luxury). You can find crazy good deals on Skyscanner by searching from your departing airport to "everywhere".
Extra Costs On Budget Airlines
Another way to save was by packing light. If your bags are too big, overweight, or even if you check a bag instead of doing carry-on, expect to pay some serious fees on budget airlines. When we were flying around Europe, we did carry-on bags the whole trip which saved us from $50 baggage fees on each of our flights from country to country.
It takes more planning and research (every airline has a different size and weight restrictions) but we all found bags that would work for each airline we were flying.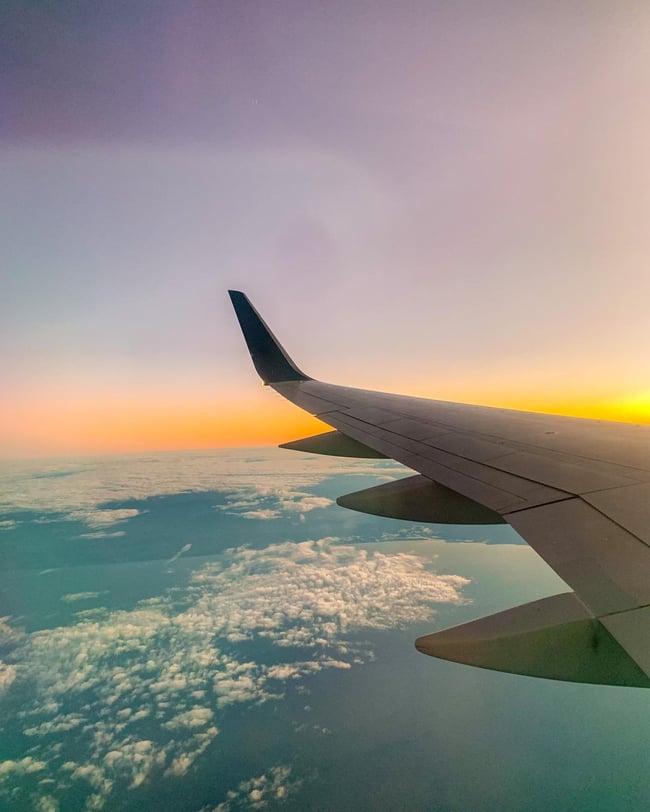 How I Kept Costs Low
My ILP Program Fee
Honestly, this was my biggest money saver — When you volunteer with ILP, your program fee pays for your international flight there and back, housing, meals, and visa. So when I was in Europe, that meant that my flight to and from my ILP country was covered, my visa, my housing, and all of my meals when I wasn't on vacation. This cost ranges depending on the program you choose, but is around $4,000 (sometimes less). Crazy.
Another perk? ILP volunteers travel together in a group of 3 or more, which meant you could easily split costs: sharing a taxi, the cost of an Airbnb for the night, sharing a few dishes at a restaurant, etc. Traveling with friends is another big money-saver.
When It Came To Food
As I mentioned, my meals were covered, so I only had to pay for meals when I was on vacation (and for all the chocolate and ice cream I ate at home — whoops). One way to keep things affordable is to eat locally: we went to an outdoor market in Vienna and spent $3-USD on street food instead of $15 like we did the night before.
Cooking for yourself is also a good plan: Most hostels we stayed at had a communal kitchen where you could stash groceries and make dinner for yourself. On trips where we were staying a couple of nights, we would grab a loaf of bread and cheese and make grilled cheese and fruit for dinner, or have yogurt for breakfast instead of going out.
I also love making my own trail mix to snack on. I'll bring an empty ziplock bag, and purchase peanuts, M&Ms, and dried fruit to mix together and munch on instead of paying for snacks at tourist locations (which tend to raise prices).
Booking Hostels
One major cost-saver is staying in a hostel, instead of a hotel or Airbnb (sometimes that last one is a good option, but not always). In Europe, you can find a place to stay for around $11-$15 in some countries which aren't anywhere close to the hotel costs.
Wondering what a hostel is? You can read more about the difference between hostels and Airbnbs here.
Doing A Lot Of Walking
When I have the time, I love walking around a city. Not only is it free, but you get to see so much more. I can't tell you how many cute cafes, fun markets, surprisingly beautiful churches or castles, and more that I've stumbled across because I have been walking not zipping around in a taxi or on a bus.
But sometimes it's unavoidable — when we were in Germany, we had a lot to go see and do, so we paid 24 Euros each and got the 3-day SBahn transportation pass to get us to and from the airport and around the city. But in Romania, the cities we saw were a lot more walkable, so we budgeted out our time to walk to the attractions we could to help offset that cost.
Again, transportation is something that'll fluctuate where you are traveling. A taxi in Helsinki is going to be a lot less than one in Latvia.
A Few More Tips
Find A City Card + Walking Tour
Another money saver is to find a free walking tour (most cities in Europe have them, and yep, they are free — just pay your guide a tip for their time and insights).
Another helpful tip is charting what you want to do and see if the city you're visiting has a city card. Many city cards give you free or discounted access to museums, palaces, castles, and even transportation. In Salzburg, it was totally worth it (and saved us something like 25+ euros). But in other cities, the discount wasn't worth it, or we weren't interested in the activities covered in the card.
Be Choosy With Souvenirs
After a few international trips, I've realized the things I like the most from my trips aren't trinkets or souvenirs you buy, but things like local chocolate, photos, or postcards. I saved quite a bit on my trip by being very particular about the souvenirs I brought home — out of all the countries we visited on vacation, I left Finland with some beautiful pottery because I have stacks of painted bowls from all over the world, and that was the most important souvenir for me that trip.
And that's it, apart from a bag of chocolate, a set of nesting dolls of course, a couple of clothing items that'll always remind me of Europe, and so many pictures that are now hung up all over my walls.
Perks Of Living Somewhere
One major perk of living in Europe was being there long enough to find some activities to do for free — most museums have a day every month where they have free entry.
Another benefit is living somewhere long enough to see what's really worth seeing: before I came over, I had a list of things to see and do, but that list changed when I talked to my host family (who added more local experiences I'm glad I listened to). At the end of my semester, I was glad I skipped out on a few activities that I wasn't as interested in (like the zoo) to instead put money towards other events that were more important to me (like attending the ballet).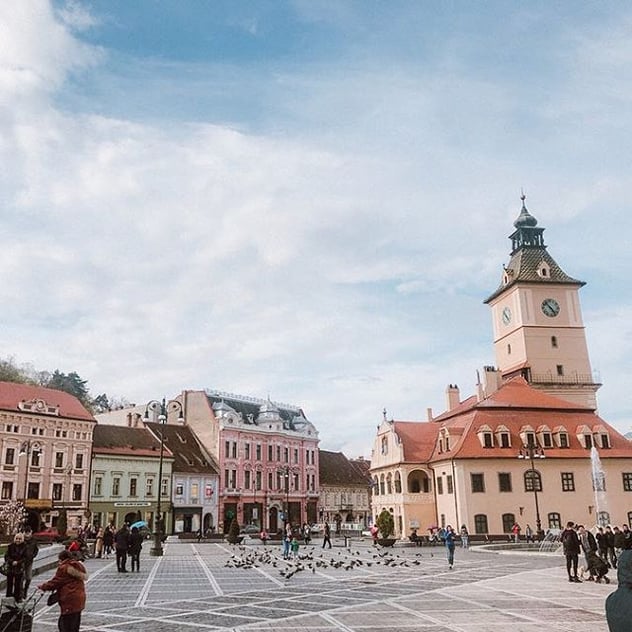 Wanting to spend a semester in Europe but have some questions?
We totally get it and also had tons of our own questions before volunteering abroad with ILP which is why we are here to help! Talk to someone who has done one (or a few) trips abroad who can help you figure out what program would be right for you.