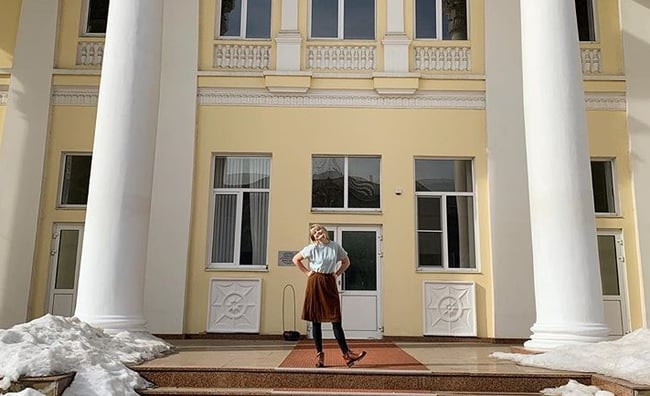 Looking for some extra inspiration? These books (written by authors who are members of the Church of Jesus Christ of Latter-day Saints) will provide just that!

Love reading? Good, us too! And often times it's a great way to get some much needed inspiration. Here is a list of a handful of our very favorite and most recommended books written by members of the Church of Jesus Christ. And no, not all of them are religious. But all of them are inspiring. They will make you think a bit more deeply about life, and may even leave you feeling more hopeful and happy.


---
Do you need to be a member of the Church of Jesus Christ to volunteer
with ILP? Definitely not!
Here are some good things to know about volunteering with ILP if you're not.
---

Whether you decide you want to read one or five of these, we've made it easy peasy for you to just add these books straight to your Amazon shopping cart! This post does has affiliate links for your convenience (which means if you make a purchase after clicking a link, we earn a small commission). Just know that we only share products that we ourselves have used and loved, that other volunteers have recommended, or that we think might be exactly what you're looking for.
Almighty:
How the Most Powerful Being in the Universe is Also Your Heavenly Father
The author, David Butler, gives such a refreshing, honest perspective on the Godhead in his three-part series of which this book is the first. "Come closer to God the Father by learning about His identity, His character, and most important, how He feels about you." This interactive book invites readers to discover for themselves what they believe and who they believe in.
Embracing The Broken:
Letting Go of Perfection and Living by the Power of Christ's Grace
This book is especially applicable to us today as we are bombarded on social media with the need to feel perfect. "Satan would have us believe that we need to do more, achieve all our goals, and be perfect on our own, but that's not what our Savior has said." Tiffany talks about the real need to be "perfected in the Savior" and how we can do that with His help, while saying no to the temptations of "perfection" along the way.

Even This:
Getting to the Place Where You Can Trust God With Anything
Emily Belle Freeman is an outstanding woman who radiates strength because of the experiences she has had. This book shares many that have left wondering if God was there for her. "From the very first page, readers will walk down a spiritual path meant to remind each of us that God will meet us in the unexpected, bringing His goodness, giving us cause to trust, reminding us of His capacity." Her writing will help you gain faith and trust in our Heavenly Father no matter what life may bring your way.
Model Mormon:
Fighting for Self-worth on the Runway and As an Independent Woman
Rosemary Card moved to New York City to become a model at the age of 16, and had no idea what was ahead of her. She learned from experience just how important it was to be true to herself and listen to the Spirit while developing confidence in who she was. She is currently living in Utah and is no longer a model, but she "shares her inspiring true story of how focusing on developing her mind and heart in the process of becoming more like Christ blessed her with opportunities and challenges she could never have imagined."
Ready, Set, Be Still:
How God Used Faith and Personal Revelation to Transform My Life
Do you follow @stylefitfatty on Insta? Well, this is Fatima's story about growing up in Sweden, then moving to the Utah, learning English, running track for BYU, and eventually becoming a mommy blogger. "Fatty's life has taken turns she never, ever anticipated. But along the way, the Lord has transformed her self-image, her faith, and her life into something beyond her imagination."
The 7 Habits Of Highly Effective People:
Powerful Lessons In Personal Change
Over 400 million copies of this book have been sold! It is honestly a staple and must-read. Covey talks in depth about seven habits that every person should develop in order to resolve "personal and profession problems". They include:

Habit 1: Be Proactive




Habit 2: Begin with the End in Mind




Habit 3: Put First Things First




Habit 4: Think Win/Win




Habit 5: Seek First to Understand, Then to Be Understood




Habit 6: Synergize




Habit 7: Sharpen the Saw
Wildly Optimistic
You may know of Al Carraway's first book, More Than The Tattooed Mormon, which is another great read. But in this one, Al shares more insight into handling the challenges that life inevitably throws at us. "Being an optimist doesn't mean being happy all the time or that bad days won't come. It is the knowledge that when hard days do come they won't last and that better ones are coming. It means being proactive in our moments of crumbling and looking for lessons and opportunities and light. "
Without The Mask:
Coming Out And Coming Into God's Light
Have you guys seen the video that went viral in 2017 of the BYU Cougarettes and Cosmo dancing at the BYU vs Boise State game? We're talking over 9 million views! Well, this guy, Charlie Bird, was that Cosmo. He recently came out as gay, and in this book he talks about how he views both his sexual orientation and his relationship with Christ. "Charlie feels deeply the importance of maintaining a relationship with God and hopes this message will 'spark healing, bridge gaps of understanding and inspire hope' for other LGBTQ readers and those who love them."



Every single one of these books is a winner, so you really can't go wrong! Looking for more great reads? These 5 are perfect if you're wanting to overcome self doubt! And this is a list of just good books that we'll never get tired of reading.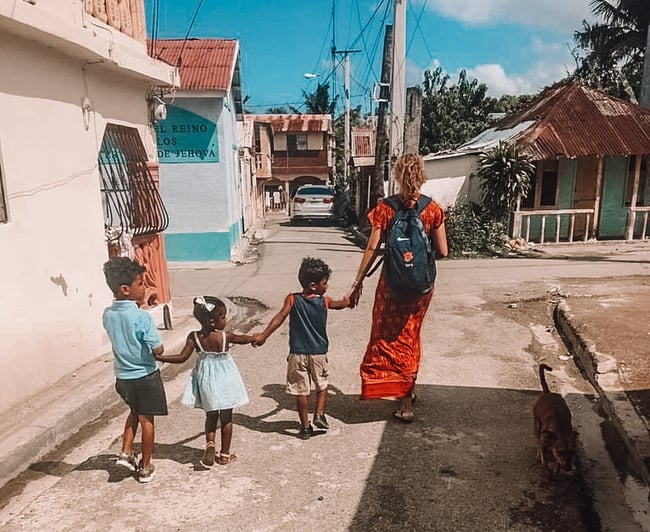 Wanting to serve abroad but not sure if ILP is the right program for you?

There are so many great volunteer opportunities available, so we totally get it! But, there is a lot that makes ILP unique (like the length, overall cost, and code of conduct). Click the button below to learn more and see if it is what you're looking for!