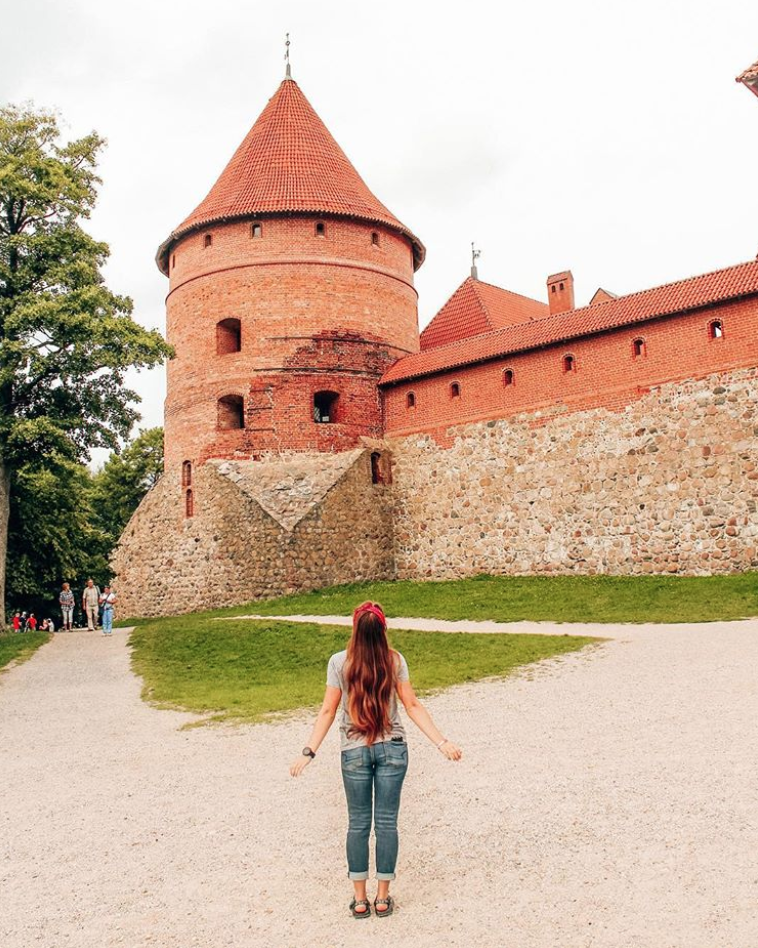 There are a crazy amount of gorgeous countries you'll want to see when backpacking Europe, but here's why we think you should visit these Baltic States.
We love planning trips in Europe because no matter where you go, there's another must-see city just a couple hours away. Endless options for you. Seriously, you can explore so many countries, especially if you spend a semester volunteering in Europe.


---
Want to spend your semester abroad in the Baltics?
We've got several volunteer programs in Europe, including Lithuania
---
Though they are all fairly small countries, you could spend tons of time exploring them, and trust us, you'll fall in love with these beautiful places!
Where's The Baltics?
Any country that has borders touching the Baltic Sea is technically considered part of the Baltic region. They're highlighted in yellow below and it's essentially northeastern Europe.
But there are three countries that more commonly known as "the Baltics" though. Those are Lithuania, Latvia, and Estonia. Let's focus on them today.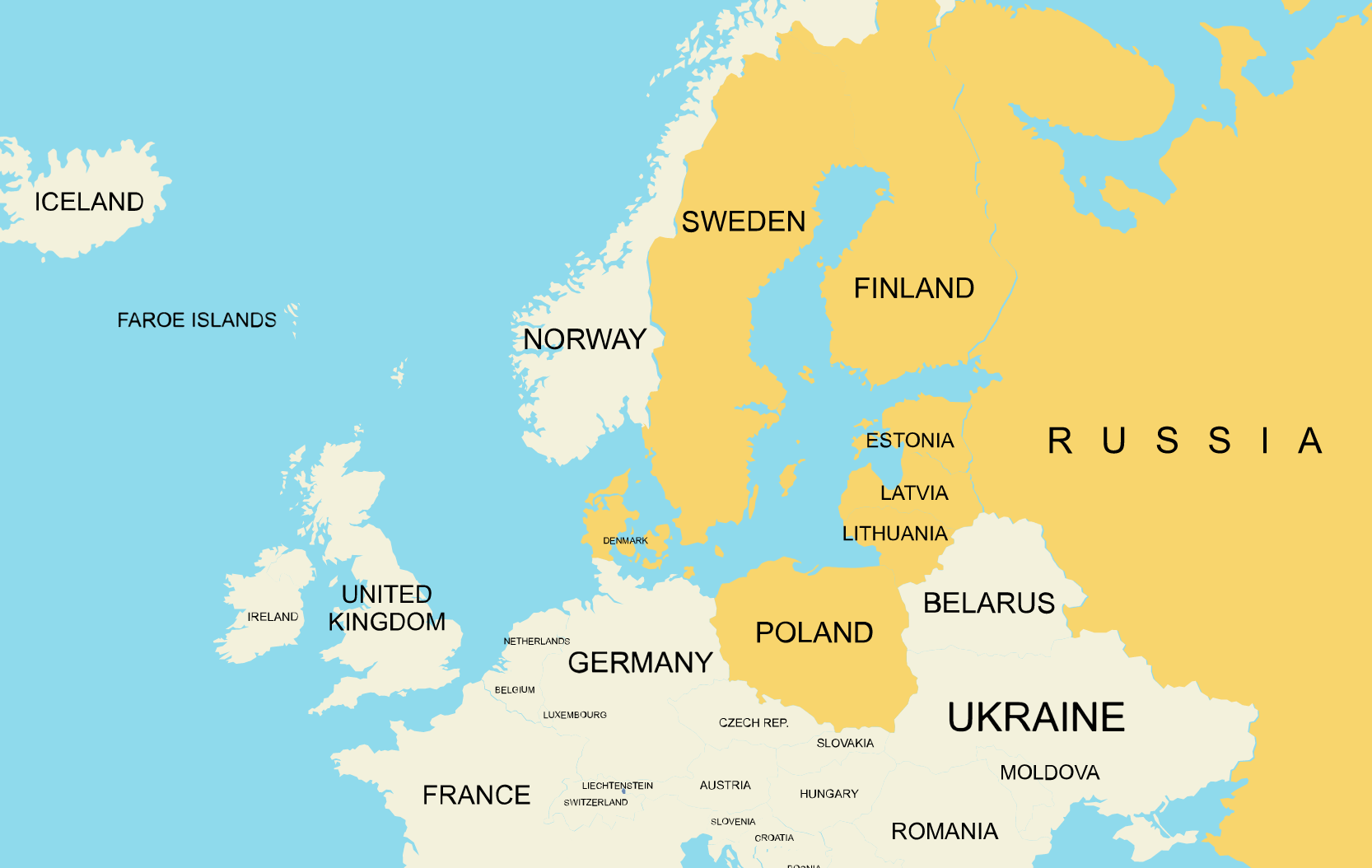 We don't want pick favorites, but we've done just that for this post. Here are our top picks for things to see, do and eat in Estonia, Latvia and Lithuania:
Estonia
Estonia will make you feel like you have taken a step back in time. With a beautiful language and rich culture you have to add this gem to your list. There are a lot of beautiful cities in Estonia, but we recommend Tallinn if you don't have a lot of time and are just stopping through.
Tallinn
Tallinn, the capitol, is a must see! If you only have a day or two in Estonia I'd head here first. It sits right on the coast and is full of great food, street booths, souvenir shops, museums, and other attractions. One of the most distinct parts of the city though is the celebration of their medieval past. You'll find remnants throughout the city.
Here are some things you can't miss out on while there —
Kompressor is a "Pancake Pub". They have huge pancakes (crepes) for great prices. Make sure to try a savory and a sweet!

St. Olaf's Church. Climb up a bunch of steep stairs (it's worth it!) to get to the highest point in the city. There you get a 360° view of the city. It's gorgeous!

Kalamaja district. The Kalamaja district is sort of a hipster scene of Tallinn. This area is full of museums, shops and restaurants giving you plenty to explore.
Take the coolest Instagram picture. If you scroll the ILP Instagram, you've probably seen the classic "Time's We've Had" wall — here's how to get there.
Ride your bike along the coast. Tallinn has a beautiful coastline and the city sits right on it. You can rent a bicycle for really cheap in the city and explore the coast.
Kalev Chocolate. You can find actual Kalev stores in Tallinn or stop by a convenience store and get some there. Grab a few bars...You'll need to try them all (and bring us back some)!

Sculpt your own Marzipan (either keep it as a rad souvenir or create a beautiful and edible masterpiece).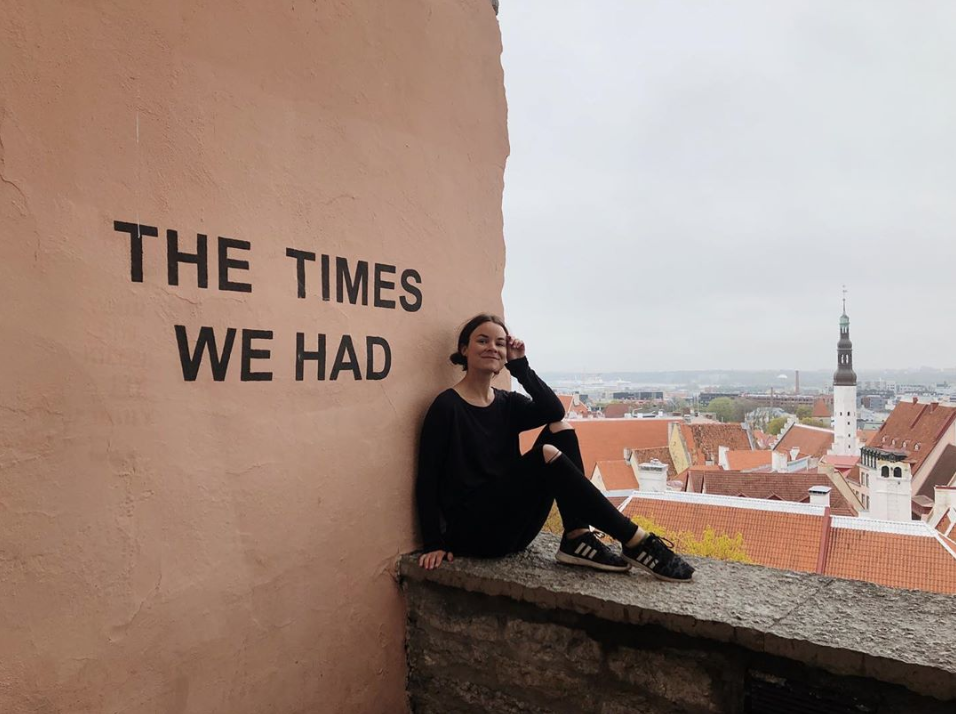 Latvia
This country is the center of this trio, but not to be overlooked. We love this as a vacation spot for our ILP volunteers who are spending their semester abroad in Europe. Actually if you're volunteering nearby, you can usually fit a trip over to Latvia on any weekend, it's that close! There's much to see, but again if you don't have a lot of time I'd head to the capital first.
Riga
Riga, the capital, is the largest city in the Baltic States and is home to 1/3 of the Latvian population. This means the city is always busy and you can always find something to do! The architecture is beautiful and the city has parks you can stroll through as you explore the city. Oh, and we have a full guide to Riga to help you plan your trip here!
Museums. If you are a museum lover Riga has you covered! The Latvian National Museum of Art and The Museum of the Occupation of Latvia are two that you need to visit.

Churches. Riga is full of beautiful, old churches that are amazing to walk through. St. James' and St. Peter's are stunning. You'll see a lot of churches as you are walking around and should definitely stop and take a look at some of them.

Donuts. Ze Donuts (The Donuts) is a unique little donut shop. The tmosphere is so cool and the shop is decorated really rad. There are tons of flavors to choose from. From neon pink bubblegum flavored, toasted coconut and classic chocolate glazed, you are sure to find a flavor you can't live without trying! Here is the adress which you could give to a taxi driver to help you find it:
K. Valdemāra iela 18, Rīga
Lithuania
Currently ILP has programs for volunteers to live in Lithuania for their semester abroad! So you could be vacationing here if you live in one of our other European programs, or you could actual live here! If you want more time to explore Lithuania think about spending your semester here. There's multiple cities I'd recommend if you've got the time.
Vilnius
This is the capital and a must-see. You'll find a lot of cobblestone roads in Vilnius's Old Town which just adds to the magical feel of the city. Walking around Old Town is one of the best things to do in the city. There are cute shops and beautiful sculptures everywhere you turn. We've got a full guide to Vilnius to help you explore all the city has to offer, but here's a few highlights

—



Gediminas Tower. Take a short little walk up a hill and find yourself with a fantastic view of the city. This is the remaining part of a castle that was once in Vilnius. Inside you can find a little museum that goes in depth about Vilnius' history.

Trakai castle. This is a little outside of Vilnius, so you'll find to arrange transporation to get to it. It's an incredible castle sitting on a lake (which you can sail around during warmer months).

Kaunas
Kaunas' Old Town is really unique. You can find on really long street stretching through Old Town and it is lined with fun little shops. The Baltics are well known for their Amber (used to make jewelry) and you can find really great prices here for beautiful jewelry.

Take out your camera before you dive into a beautifully huge Freak Shake at the best cafe around, Holy Donut.
The Kaunas Castle is also something you will want to visit. It's gorgeous in all weather and really fun to explore. There are little sections of museums and it feels like you are walking through what seems to be hidden tunnels winding throughout the castle.

Visit a WWII site that tourists often miss; this hidden gem is something you'll really only get to experience if you call this city home or live nearby. Get all the details here.
Klaipeda
This cute little town sits right on the Baltic Sea, giving you those coastal views. I honestly had never heard of this town until I was a volunteer in Lithuania myself, but it ended up being one of my favorite spots in the city. It's especially lively during the warmer months, so if you're able to come visit I'd recommend May-September.
Here's a full guide to plan your trip to Klaipeda (and nearby Palanga too) with all of our favorite spots.
The Baltic States have incredible things to do and beautiful things to see,
so don't overlook this area while you're traveling in Europe.

Spending a short trip just wouldn't cut it ... which is why living in Eastern Europe for a semester is a much better choice. Come pick which European country is perfect for you before chatting with an ILP representative who's taught English in the country you've been eyeing: