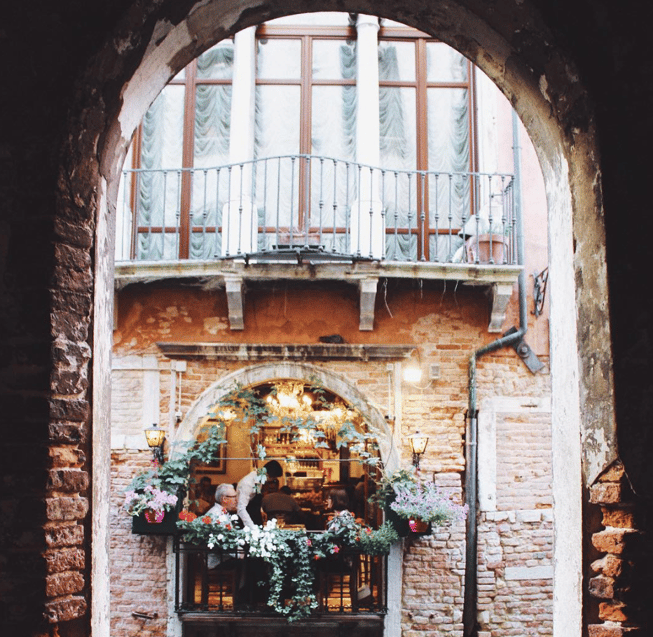 So. You're all set to plan one of your ILP vacations but have no clue where to start. How are you supposed to find a place to stay in Prague without visiting first? How are you supposed to get there in the first place? Don't worry, we've got you covered.

If you didn't know, you'll get vacation time during your ILP semester so you can adventure in different cities or even different countries with your ILP group (we've got a blog post all about how vacationing and volunteering works right here). You'll be able to explore different places on any regular weekend, but will also have long weekends and longer trips to plan.
ILP doesn't plan all your vacations for you - you get to choose! We'll help you make sure you're not venturing off into unsafe areas by approving your destination requests, but we're not going to say "Okay you're staying here and going on this tour." Your group gets to plan and decide. Woop!
Wait — haven't signed up for an ILP semester living abroad yet? We've got the application right here.

Whether you're set for a semester abroad in Lithuania or have your eyes set on Thailand, use this checklist to outline any vacation you might take in your semester.
Pick A Place
Plan Your Transport
Book a Place To Stay

Do Some Research

Figure Out The Details
Pick A Place
This may be the trickiest part of the whole process … While in Mexico, you need to decide between World Wonders and ah-mazing beaches, or painted towns and hot air balloon festivals. Volunteers in Europe have dozens of countries to choose from … and hundreds of cities! Volunteers in the Caribbean need to choose between jungle trips to waterfalls or beachy getaways. And don't even get me started on the fab. cities to explore while living in Asia. Rough life, right?

Do some research on Pinterest and write down places that grab your attention. Get together with your ILP group, see where everyone else wants to go, then narrow it down. You've also got tips from ILP alumni who taught before you and can tell you the places they loved most.
You'll also have access to an ILP City page, which has vacation ideas that groups in the past have gone to. These include little weekend trips or bigger ones farther away (or in different countries).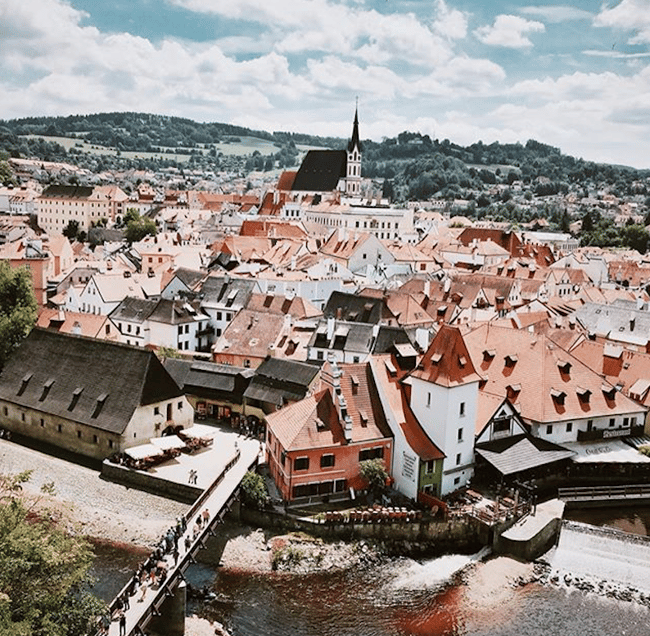 Plan Your Transport
Lots of countries have tons of ways to get around (Again, you'll get a little more info on what's best for your country once you've been assigned and accepted as an ILP volunteer). You may decide to get there quicker and fly, or save money by hopping on a train or overnight bus. You could even pick a city to visit because it would be cheap to get there.
Just know that flying isn't the only way to go — don't forget about trains, buses or even ferries.
We love the site Rome To Rio for seeing your transportation option. They'll let you know if you can get there by bus, train, flight, etc and a general cost.
The biggest thing to know is that this is the first thing you want to plan, as early as you can, as soon as you know where you're headed. You'll often be able to find better deals and avoid tickets selling out if you arrange transportation at the start of your semester abroad. But before you commit to your transportation we have a tip so keep reading...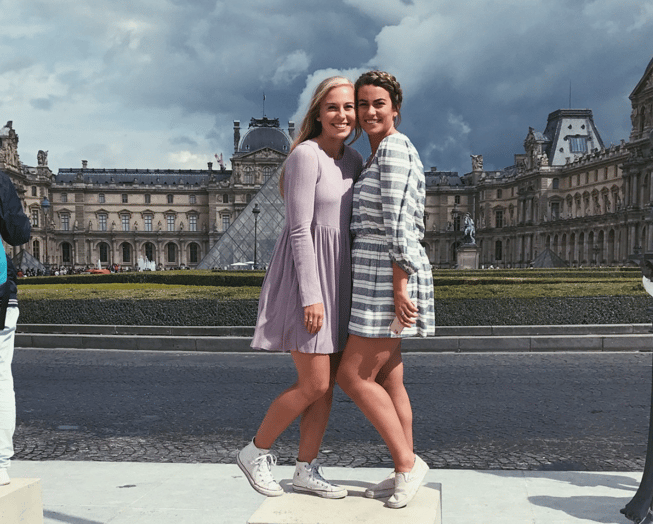 Book a Place To Stay
Now, you'll need to do a little multitasking: you don't want to book your flights only to realize that the only hotel there is way out of your price range. Do a little research once you pick your city and check out housing prices and availability for your dates.
Make sure you explore all of your housing options; maybe there aren't hostels, but you can stay in a nearby monastery.
One thing to think about is location — check out addresses (or general neighborhoods) of where you want to stay and see how far it is from what you want to see. If most things you want to visit are in the Old Town or city center, it makes sense to either book a hostel there, or at least find an Air BnB by a metro stop so you can easily head into London for a day's worth of site seeing. When you're exploring a new city, staying somewhere within walking distance of the must see places is so so so convenient.
Past guests will also write reviews about the place and give it a rating so you can find a place that maybe has free breakfast and awesome WiFi … reviews will also let you know this is a legit place to stay that has good safety ratings.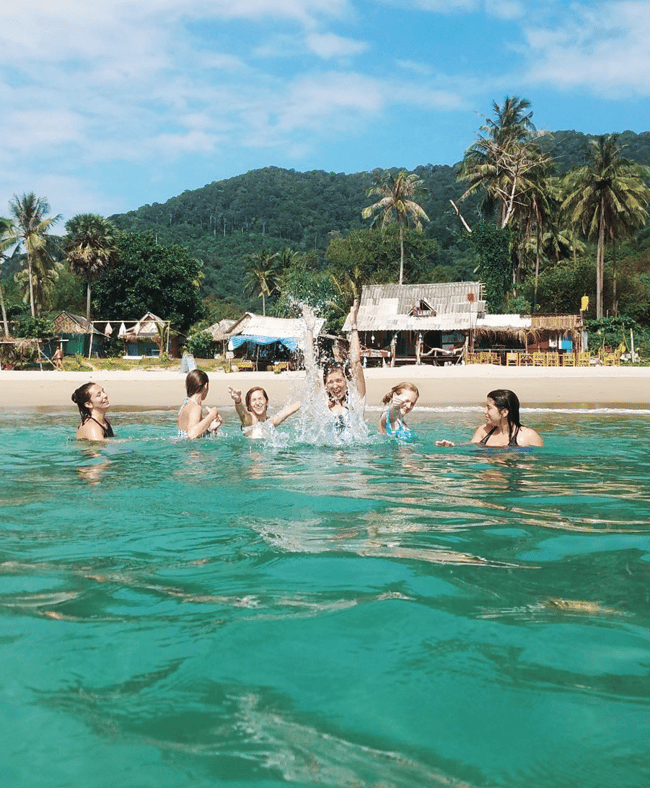 Do Some Research
Now that you've got your transportation and housing set up, let's figure out what you wanna do while vacationing. Websites like Trip Advisor and Lonely Planet can help give you an outline of what there is to do in your city. You can figure out things like cost, good places to eat, local foods to try, pictures to take and places to visit. I like to come up with a big long list and narrow it down later on, depending on how much time I have in each city.
Need some inspiration? The ILP blog has posts about our favorite hidden gems and some pretty rad travel destinations our volunteers love to visit during their semester.
You can search the ILP blog instead of scanning through all of our blog posts ... On desktop, visit the ILP blog, then scroll down until you see the "search this site on Google" search bar on the right side. Type in the name of your vacation spot (or ideal country) and see what pops up!

Figure Out The Details
Now's the time for the nitty gritty details — You've got the big stuff figured out, so now is when you plan the details, like which buses to take from the airport into the city center and the opening hours of that museum.
Again, some of this work might be done for you (ILP has several blog posts full of very specific information about favorite cities). Find these by searching on the ILP blog (there's a little explanation of how to do that above).
A little advice
I like to start day by day of my vacation and create a loose itinerary of things I want to do that day. I'll copy all the info onto my phone (in the "Notes" section) so I can just pull my page for "Friday" and see everything I need to know for that day (bus numbers to get to that museum, the address of my hostel + the confirmation code, and the address for the cool restaurant I read about online). All the info is in order and all in one spot. Handy.
Then when I flip to Saturday, I see that day's itinerary. Get the picture?

On more thing — It's nice to build in some flexibility in case you hear about a cool open air market that's only open on Sundays, or miss your bus and end up thrift shopping while you wait for the next one to arrive. But as long as you have a basic outline of what you want to see and how to get there, you'll be set no matter what happens on your adventure.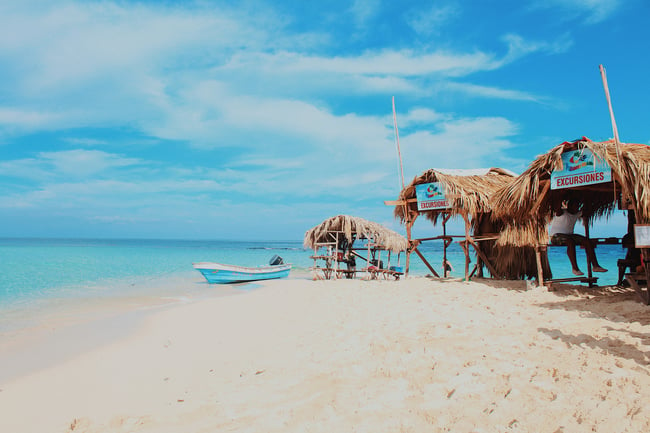 Ready to test out this trip planning checklist yourself?
Come spend a semester with International Language Programs — every volunteer is set up to travel with their group during weekends and scheduled vacation time so you can really explore whatever foreign country you call home.
We've got exchange programs for those looking to teach English abroad and humanitarian programs for those wanting to give more back to the community (get a breakdown of our humanitarian and exchange programs here). Either way, you'll make a huge difference (and be able to see some ah-mazing cities and countries along the way).
Come talk to a representative about apply and to get any of your questions answered by clicking that button: