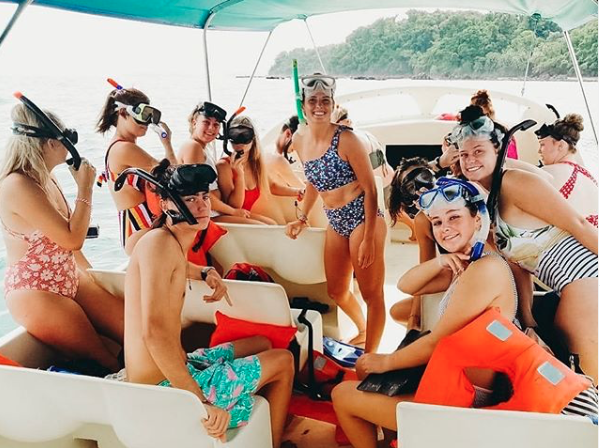 Headed to come volunteer in one of the coolest countries around? Before you go, you'll need to know how to get to all the dreamiest vacation spots, headache-free.

So, Costa Rica is awesome in about a thousand different ways, but there's one little hiccup: It's kinda difficult to get around. Miles and miles of dense jungles and poor road conditions can make traveling around a bit of a headache if you don't know the best kinds of transportation. Even though Costa Rica is small (it's about the size of Lake Michigan), it can take you hours and hours to get around. But don't worry: we are here to help.
---
Thinking you'd like to come volunteer in paradise?
Come fill out an application
---
We know you want to see all the cool spots in Central America while you're here teaching English (after all, ILP volunteers get vacation time and free time to explore) but you can't really get around if you don't have these tips:
Getting Around The Cities (& Short Distances)
Uber Over Taxi
Take an Uber, not a taxi, if you want to save money in Costa Rica (and these other ILP Countries). Especially in Costa Rica, taxis tend to charge tourists a lot more for a ride. You'll be getting a better rate if you use Uber; both you and the driver will have already agreed upon a price and route — so there's no worries about being scammed. If you need to taxi somewhere, insisting the driver puts on the meter ("la maría") and knowing what the rate is per kilometer is before you get in can help. Taxi rates usually start at 640 colones, and is 640 colones per kilometer — about $1.12 USD.
City Buses
In many cities in Costa Rica, there will be a public bus system you can use to get around if you don't want to walk. This website has a tab up top ("City buses") where you can search bus schedules and stops for a particular city, via Google Maps. You can also use this app to help you get around.
ILP also has another blog post that talks more in depth about city buses and other types of buses to take in Costa Rica, here.
Tours
Tours are all over in Costa Rica. You can go zip lining, kayaking, river rafting, hiking, whale watching, horseback riding and more, all arranged by a tour. Most will include transportation from the city you're in, to the city you're supposed to be in for kayking or white-water rafting ... Something to think about when planning your ILP vacations. If you plan your vacations using the ILP blog, we typically have some tour recommendations that past volunteers have used along with other resources to help you plan your trips.
Tours will also know about how long it takes to do something and get somewhere, which means you don't have to stress about the bus getting there on time when you plan your own itinerary.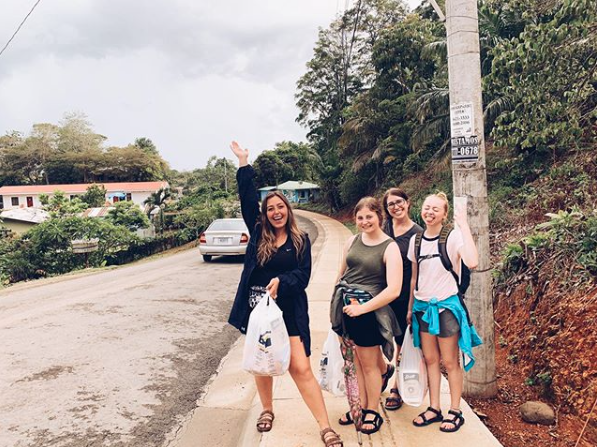 Getting Around To Your Vacation Spots
Flying
Flying is the fastest way to get around. What would take you 4-5 hours on the road will take you less than an hour in the air … but it is more expensive to fly, just as a head's up (around $50 - $150+ for one-way tickets). Nature Air and Sansa are popular domestic airlines that can pretty much get you where you want to go from the San Jose airport.
Long Distance Buses
We get it — flying is more expensive, and there will be times where it works better for your ILP group (and your wallets) to take a bus or shuttle. Just know that it'll take you longer than you probably think it will. The roads in Costa Rica can be very narrow so the buses need to go slowly, and get easily crowded if there is the tiniest bit of traffic. You can really get pretty much anywhere via the roads, it just will be more time consuming.
This website lets you type in your destinations and let you know how long it will take you to get there and what bus terminals to head to, but some users have reported that there were some errors. We have more information about different buses and bus schedules for Costa Rica, right here.
Shuttles
If you don't want to take a public bus, you can pay more and hire a private shuttle. Companies like Grayline, Interbus, and EasyRide operate in Costa Rica and you can look online for their prices and routes. Keep in mind price — On Grayline, a shuttle from San Jose to Uvita is $93. On EasyRide it's $59, but if you take a public bus, it'll cost around $10.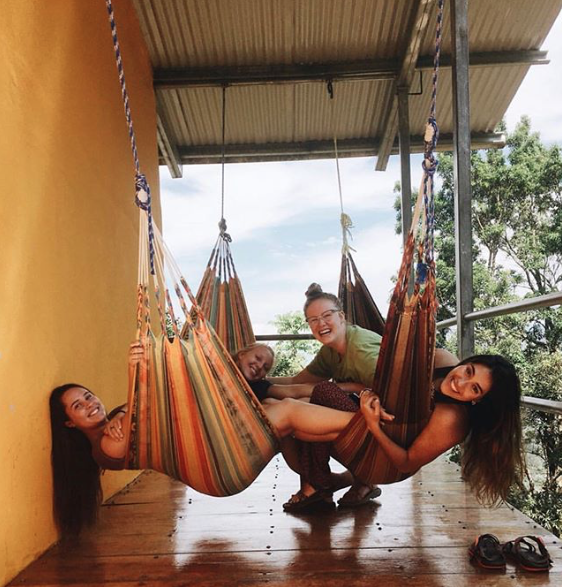 Ready to spend a semester of adventure?
Volunteering, adventuring, zip lining, surfing, swimming, hiking, kayaking and exploring are just some of the things waiting for you in Costa Rica!