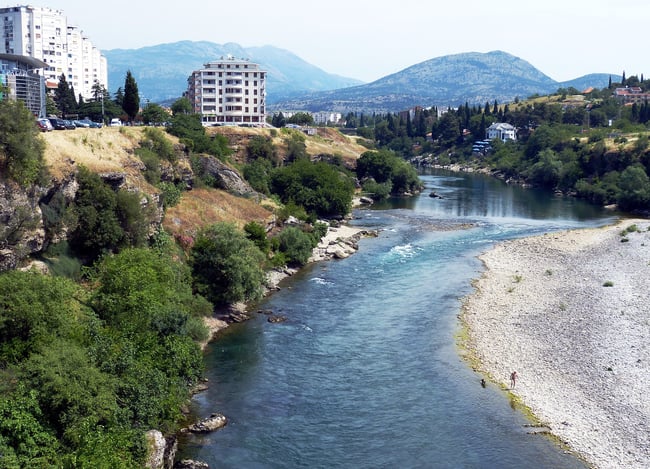 The capital city of Montenegro may not be as exciting for tourists (and even locals) as the rest of the country is, but Podgorica is the main transportation hub. Here's everything you need to know about it!

Montenegro is incredible! To put it simply, you can experience countless outdoor adventures amid beautiful mountains, enjoy beaches up and down the coast, and visit the most charming old towns (Kotor and Budva are definitely the favorites!). Just so you know, none of that is in Podgorica, and even the locals fondly refer to their capital as the most boring city in Europe. But it's still very important to know about it if you're planning to visit Montenegro anytime soon!


---
Ever wanted to spend a semester volunteering in Europe? Here's how we did it!
Learn About Volunteering With International Language Programs
---

While it may not have many of the flashy, timeless, Instagrammable spots that tourists love, Podgorica is the central hub for transportation in Montenegro and a place that volunteers with International Language Programs will definitely visit often if they're spending a semester living in Montenegro. If you're one of them (lucky duck), here's everything you need to know about Podgorica!
What You Need To Know About Podgorica
All About The Airport
There are two international airports in Montenegro: Podgorica and Tivat. Although Tivat is about 30 minutes closer to Budva, the Podgorica airport services a lot more flights, and will be the one that ILP volunteers travel through the most. It is still a very small airport, with only eight departure gates and two arrival ones, so don't worry about getting lost in it!
Volunteers with ILP get quite a bit of vacation time, including at least one week-long break, but every weekend is free too! This means lots of fun traveling and adventuring. Here are some great itinerary ideas. There are regular cheap flights (usually weekly) from Podgorica to cities like Bologna, Italy; Budapest, Hungary; Barcelona, Spain; and Stuttgart, Germany. Here is all of the info you'll need to score those great deals!
P.S. ILP volunteers in Russia can actually get flights to Montenegro for pretty cheap!
Getting A Taxi
Once you step out of the airport, you'll see a bunch of taxis all lined up. Since there isn't currently a bus that can take travelers from the airport to the bus station, you'll have to take a taxi. The taxi drivers will immediately approach you and the drivers for the Royal Taxi company are usually the most assertive.
To The Podgorica Bus Station
Royal Taxi drivers will take you to the bus station for 10 euros. Just make sure you agree on the price before getting in the taxi! Otherwise they'll use the meter and take the longest route. Once you're in the taxi they'll ask where you are catching a bus to, and if it's Budva then they'll usually try to make another deal with you that can end up being even cheaper than the bus.
To Budva
Royal Taxi will drive you to Budva for 55 euros, but it's hard to get the price much lower than that, unless you start to walk away. If they won't agree to drive for a lower price then you can always try walking over to the taxi drivers who don't operate under Royal Taxi. They're usually willing to make the trip to Budva for 40 euros.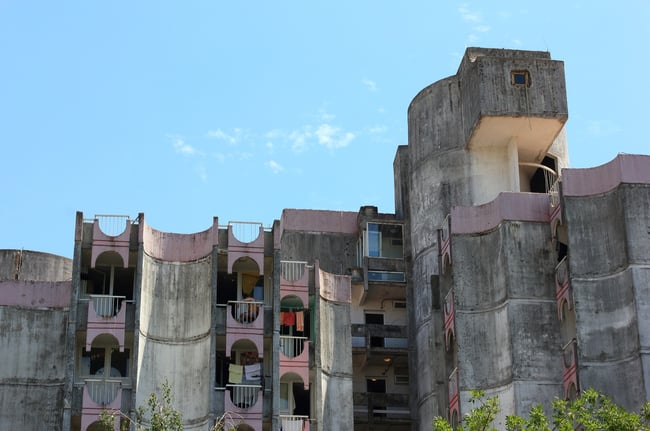 The Bus Station
The bus station is pretty busy with buses departing regularly for the capital cities of Croatia, Serbia, North Macedonia, Bosnia, and a couple of locations in both Albania and Montenegro as well. The price of the ticket to these destinations totally depends on the time of day and type of bus. Sometimes the bus will be a nice tour bus, and other times just a small express van. Either way, they'll have a little poster in the front windshield of the bus with the destinations listed. The buses are often on time, but they are also regularly late.
You can purchase your ticket at the bus station, but we prefer to book them online beforehand from Get By Bus or BusTicket4.me just so we know the exact times and prices of the different ticket options. Heads up, you will need to print out the confirmation email to show at the front desk of the bus station. They will then print off an actual ticket for you at the front desk for a small fee.
Address: 1 Trg Golootočkih Žrtava, Podgorica, Montenegro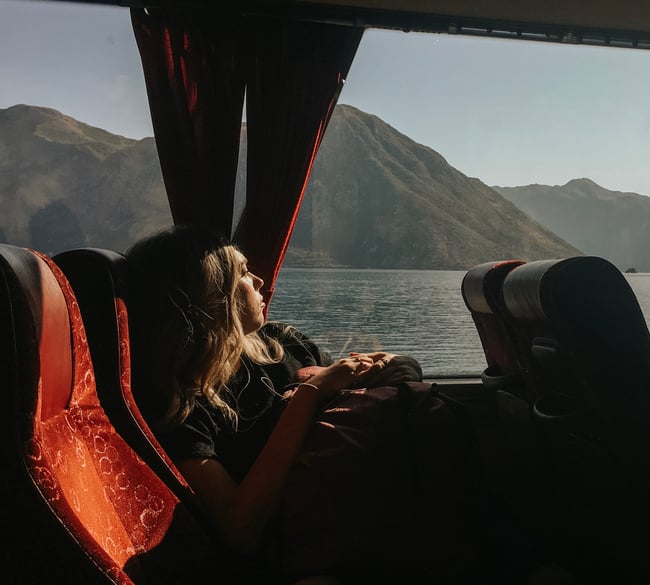 Restaurants
Lanterna
Since this place has been voted Podgorica's best restaurant, we know it's gotta have some great, authentic Italian cuisine. The rustic interior with warm lighting is charming, and if you're lucky you may even catch a live music performance. We hear the crispy, stone-oven pizzas and the carbonara pasta are particularly fantastic!
Hours: Open Monday-Saturday from 8 am to 11 pm and on Sundays from noon to 11 pm.
Address: 41 Marka Miljanova, Podgorica, Montenegro
Nasa Prica
If you're on a tighter budget but Italian food still sounds ideal then swing by this place! The pizza (and apparently everything else) is top notch! And if you're feeling barbecue, they've got that too.
Hours: Open Monday-Saturday from 8:30 AM to 10:00 PM and on Sundays from 1:00 PM to 9:00 PM.
Address: 137 Miladina Popovića, Podgorica 81000, Montenegro
Hard Rock Cafe
Craving a solid burger and fries? Smoked ribs and a milkshake? This popular sit-down restaurant has all of your delicious American favorites. Check out the mouthwatering menu!
Hours: Open Monday-Friday from 9:00 AM to 12:00 AM and Saturday-Sunday from 10:00 AM to 12:00AM.
Address: Cetinjska 1, The Capital Plaza, 81000, Montenegro
Goodfellas
Recommended by the missionaries serving in this area, come to Goodfellas for New York Style pizza, toasted sandwiches, subs, burgers, wraps, and other goodies. Get a glimpse at their menu here.
Hours: 10:00 AM to 1:00 AM
Address: 10 Bulevar Stanka Dragojevića, Podgorica, Montenegro
Shopping Centers
Mall Of Montenegro
This mall is home to cafes, a bazaar (like a flea market), a grocery store, a few other shops, and even a bowling alley. It is a lot smaller than the other main shopping center in Podgorica, so we honestly prefer Delta City!
Hours: Open Monday-Saturday from 10 am to 10 pm and on Sundays from 8 am to 8 pm.
Address: 74 Bulevar Save Kovačevića, Podgorica, Montenegro
Delta City
This is the biggest shopping mall in Podgorica and our favorite! With popular stores like Pull & Bear, Zara, Guess, Tommy Hilfiger, and Mango, you could honestly spend hours here. Enjoy one of the 15 little restaurants and then catch a movie at the Cineplexx!
Hours: Open Monday-Friday from 10 am to 10 pm and on Saturday from 10 am to midnight. Closed Sundays.
Address: b.b Cetinjski Put, Podgorica 81000, Montenegro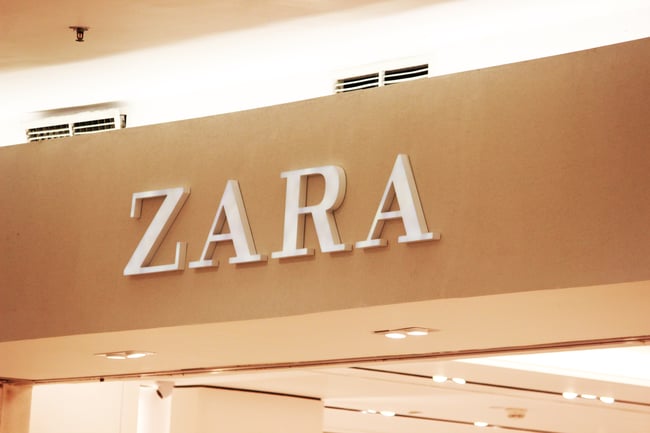 If You Want To Attend The Church Of Jesus Christ Of Latter-day Saints
This is the only city in Montenegro that has a branch, and it is tiny! Sacrament meeting starts at 10 am. The missionaries actually make up most of the congregation and they'll be so happy to have you!
If you're starting from Budva, then catch one of the regular buses that leaves from the Budva station, headed for Podgorica. It will cost you 5-6 euros each way and you'll want to plan on leaving the station around 8 am since the drive takes over an hour.
Once you're at the Podgorica bus station, you can get a taxi for 5-10 euros and just show them the address. It should take less than 10 minutes to drive there. If the weather is nice, we highly recommend walking which will take less than 30 minutes. Hopefully you have access to Google Maps because it's pretty impossible to explain how to get there otherwise. Either way, it will be worth the trip!
Address: Balšića 59 Podgorica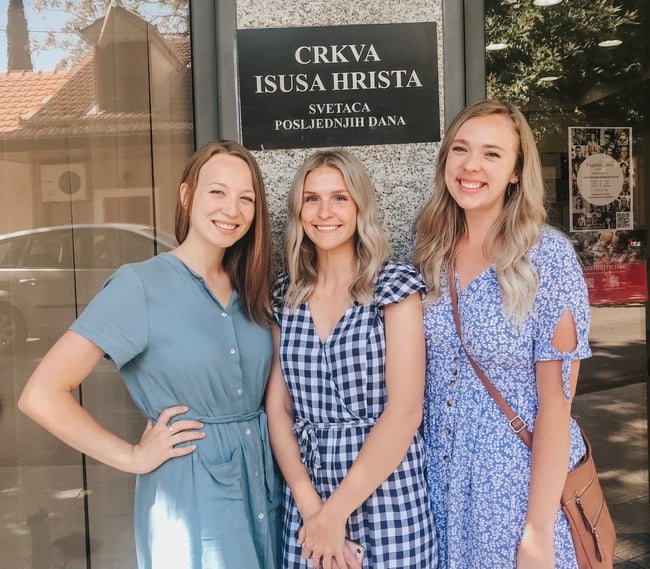 So you want to travel abroad, but have a few things holding you back?
Don't worry! You're not alone. In fact, we've all been there. But if traveling and even living abroad have ever been dreams of yours, then we want to help you make them happen! Click the button below to let us know what's stopping you and then we'll see how we can help!