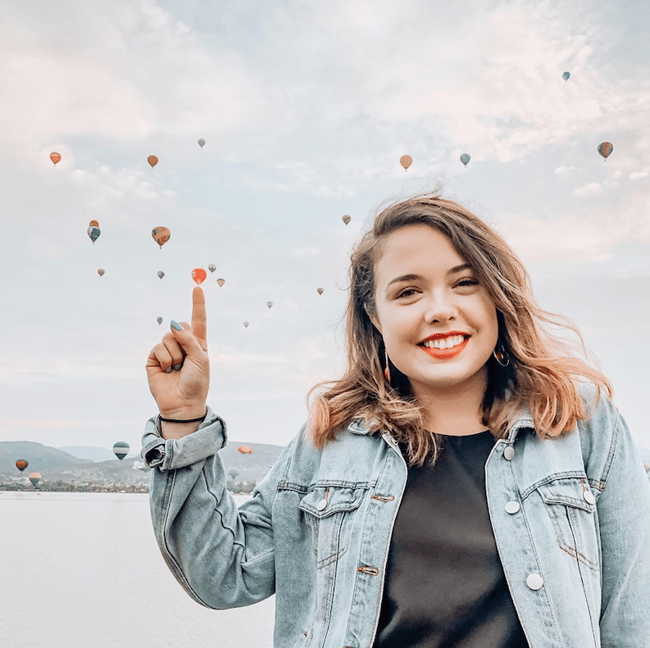 Imagine looking up into the pink and orange sky and seeing hundreds of brightly colored hot air balloons, floating up like the clouds.
I know you know all about the fabulous beaches in Mexico, the ancient ruins or even the yummy horchata, but what about the hot air balloon festivals here? You really have it all in Mexico, no jokes. You'll need to wake up early to get the best views, but it is sooooo worth losing a little sleep. Seeing hundreds of hot air balloons floating in the sky above the Mexican desert or above the rolling mountains while the sun rises ... get real, that's an absolute dream.
But first, you are going to need to get yourself there; you could visit for a week or two, but then you'd cut into your beach and exploring-a-world-wonder time. It'd be way better to actually live in Mexico as a volunteer teaching English and get the true Mexican experience. Trust me.


---
Travel Mexico For Less
See what volunteering in Mexico is all about.
---

So, now that you are going to be living here for a few months, you are going to need to know all about these hot air balloon festivals. There are a couple you can go to around the country, but the one in Leon is our favorite. Here are all the details you need for your trip: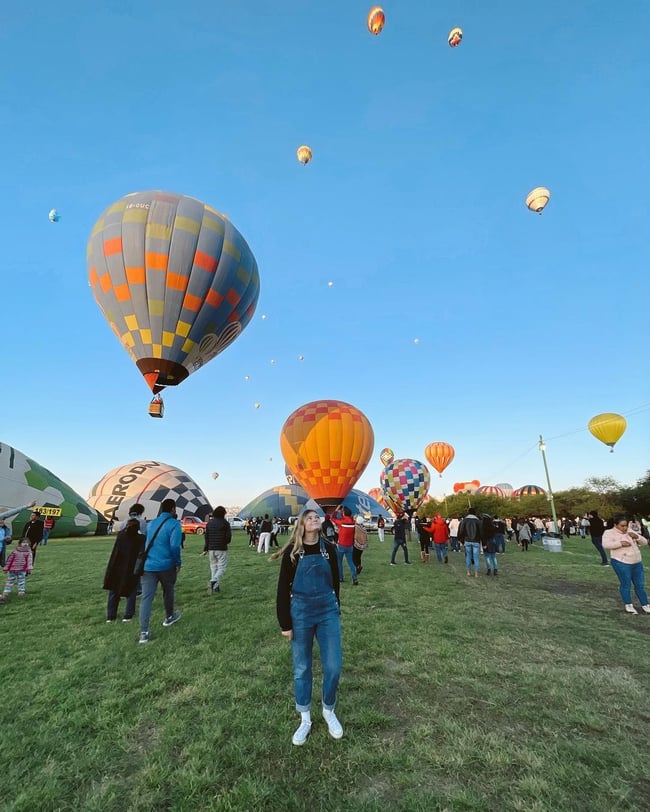 Where And When Is It?
Leon is the capital of the Guadalajara province in Mexico and one of our top spots to visit, and not just because it's home to one of the world's biggest and most impressive hot air balloon festivals. It's also nicknamed the shoe capital of the world and boasts an impressive market that you'll have to explore. Get more info on Leon, here (like tips on how to get there and what to do).
The festival happens in mid-November, so it's perfect for our volunteers who will be living there for fall semester. Head to the Metropolitan Ecological Park of Leon bright and early to see the balloons lift off.
What's This Festival All About?
Mostly about the balloons! Each morning over four days, hundreds of deflated balloons make a colorful quilt on the ground before they float up into the sky. The lift last for a couple of hours, but once the hot air balloons are grounded, the party really gets started.
You can see rodeos and dog shows in the afternoon, then the pilots light the propane burners and light up the balloons for an outdoor concert around 6:00 PM.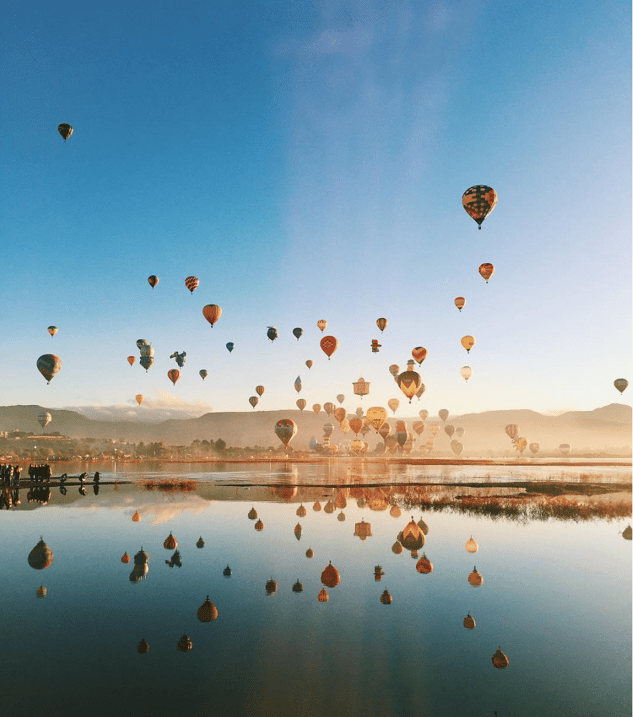 How Much Does It Cost?
Tickets to the park are about 100 pesos (or about $5). The festival's website has tons of information and gets updated with lots more once it gets closer to the actual festival dates.
Check in to see if you can get tickets online, if not, you can get them at OXXO stores in Leon, no problem. Check out the map, directions, FAQ and other tabs to help you plan your visit; the website is in English and is super easy to use.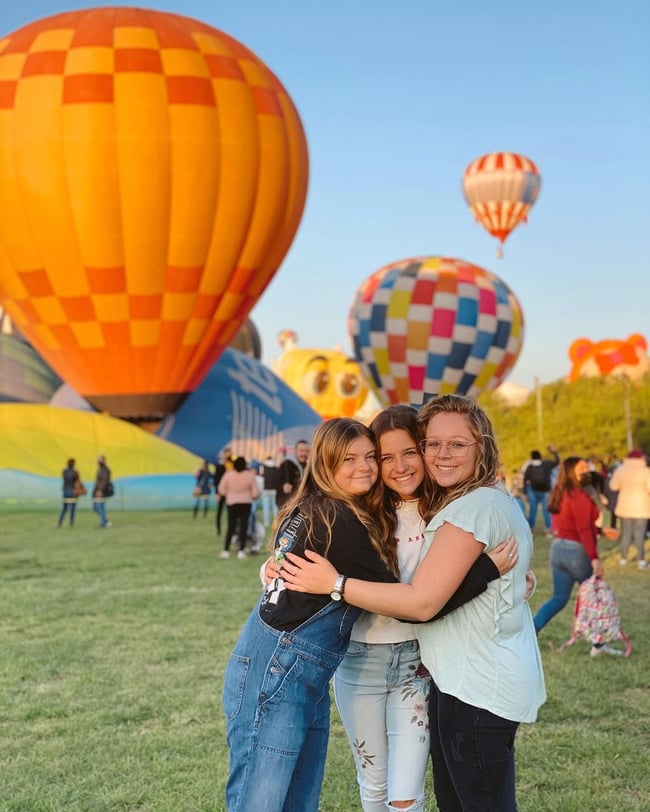 Tips For Your Trip
Get there early — People usually start showing up to the park around 5:30 AM to settle in to get a good spot, but the air balloons don't start inflating until 7:00 AM. Yes you'll be pretty sleepy, but once the balloons start floating in the air and you've got a great view, it'll all be worth it.
Dress in layers — Mexico mornings can get pretty chilly, so pack a jacket and a couple other light layers to keep you warm in the morning. It will heat up later in the day, but you will be glad you dressed warmly when you first get there and are waiting for the hot air balloons. Remember to wear comfy shoes, too.
Bring your own snacks — There will be a big food court where you can get a bunch of different foods and drinks but if you want to skip the lines (thousands of people come to this festival) it may be a good idea to bring your own snacks.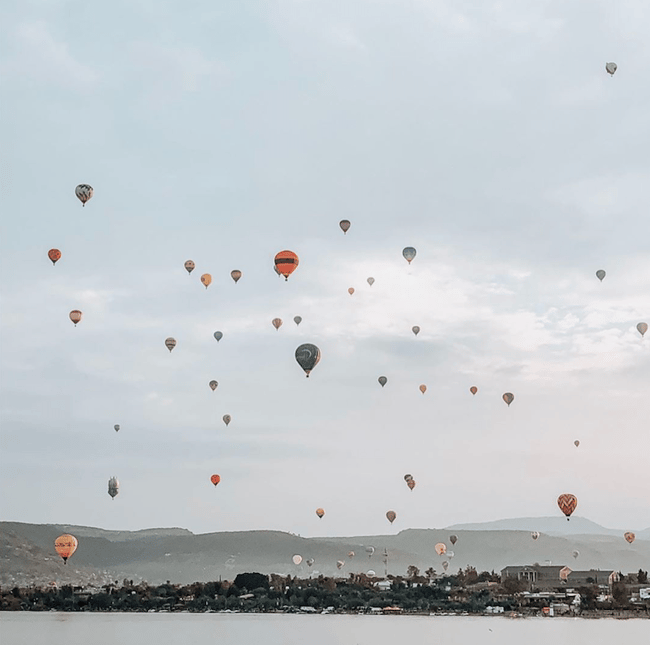 So go and take tons of pictures at the hot air balloon festival!
Tag 'em with #ILPMexico and click that button for even more Mexico in your life.