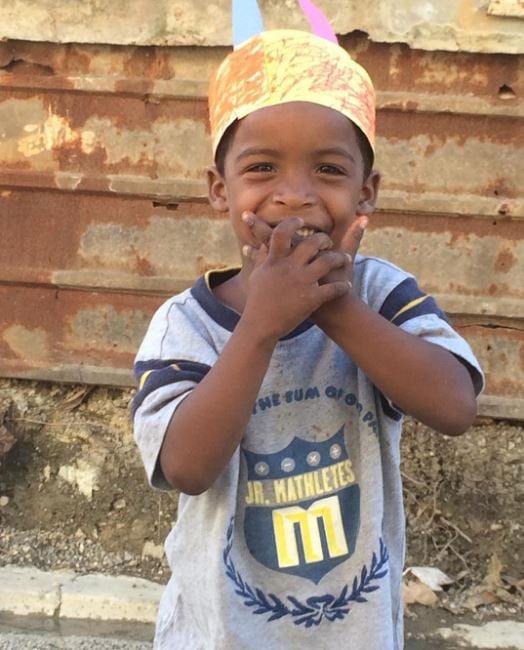 If your semester volunteering abroad in the Caribbean doesn't tug on your heartstrings ... this story will!
There's a little boy who lives right next to some of the ILP volunteers in the Dominican Republic. He's usually hanging around in the street and has got those ILP volunteers wrapped around his tiny fingers.
---

Come spend a semester in the Caribbean!
Learn about volunteering in the Dominican Republic here
---

Volunteers with International Language Programs have made a big impact on little Jose Luis' life and since you may get to know him too, we're here to introduce you to this cutie!
A Bit About Jose Luis
Jose Luis is 4 years old, but talks like he's much older. If you live in his neighborhood, you'll often see him and his 14 year old brother walking around, hunting for things to eat or ILP volunteers to play with. Initially, this little boy wasn't an ILP student but after spending so much time with our volunteers, he's now enrolled in ILP classes! He's currently holding the record for your favorite but least favorite student (at the same time ... he's an adorable trouble maker)!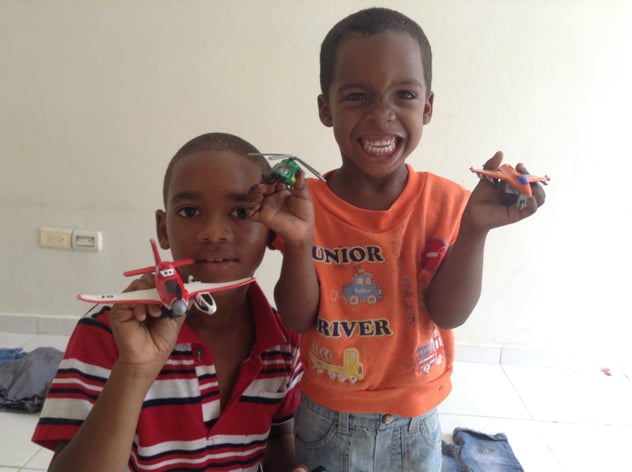 Hear From One ILP Volunteer
One ILP Alumna, Courtney, has a special story from when she was volunteering in the Caribbean:
"I was assigned to go to the Dominican Republic for the very first semester the schools were open. When we arrived and walked down the streets of our new little town it felt so surreal.
"One of the first things I noticed were the young children wandering the streets. Right away we met a group of kids ranging from about 6-10 years old and started playing basketball with them. The next day rolled around and it was time to begin teaching. To our surprise, we taught many of the kids we had met the previous day. Days passed, weeks passed, and even months and every day as I walked home from school this little shoeless kid (Jose Luis) would walk home with us giggling and normally chewing on something (sometimes it was a mango, other times it was a bottle of toothpaste.)
"On this particular day, he was eating a bottle of toothpaste and that's the day I decided that I wanted to extend just walking home with him to spending time with him and playing with him. This became my new daily routine."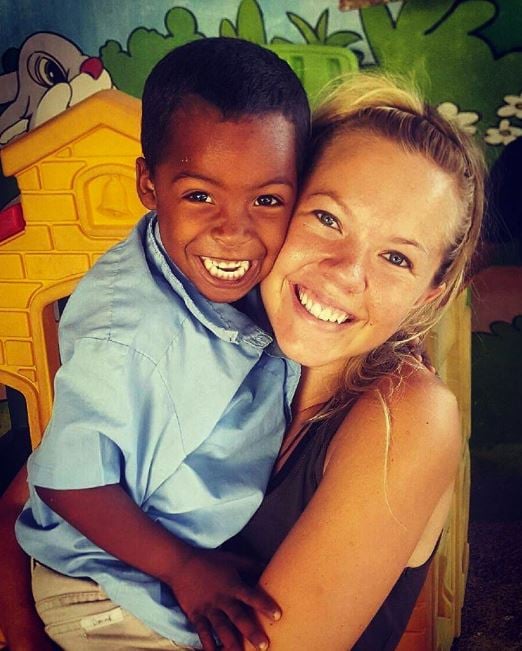 "After school, Jose Luis and I became inseparable. I would play with him nearly every day. All of the volunteers in my group fell in love with this 4 year old boy. The more we played with him, the more we learned. It seemed odd that night time would roll around and he would still be waiting outside of our apartments wanting to play. Where was his mom?
"One particular day, a group of the volunteers went to the beach to play with a bunch of the children, I invited Jose Luis. After the festivities at the beach the other kids went home and Jose Luis stayed with me and a few of the other volunteers. He led us to were he lived, which was not far from our apartments. The best I can describe his house is if you picture a 20-year old 'Tuff Shed' ... Slats of wood falling from all sides and holes all over the tiny house. When I entered, there were 2 twin sized beds, one for his mom, and the other for him and his older brother to share, dirt floors, and an 'outside bathroom'.
"When we arrived, his mom was there. Lucky for us some of the volunteers spoke Spanish and were able to speak to her. Many of the neighbors around the town told us that many nights and days she would have to be gone, trying to find work. She is a sweet women who loves that we love spending time with her son."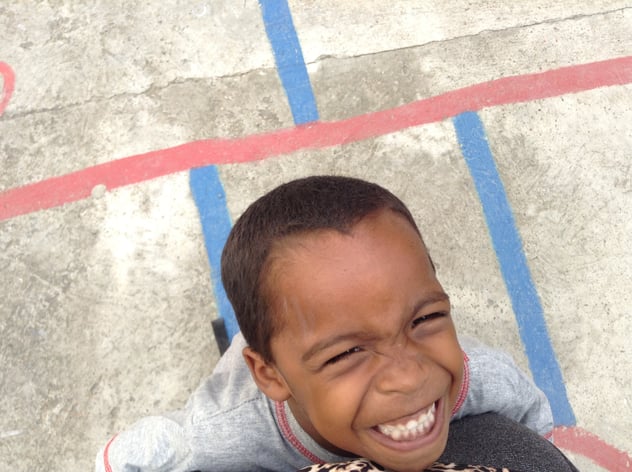 "After chatting for a bit, and once Jose Luis changed out of his swimsuit, we took him to the store with us. When we returned it was late at night and Jose Luis had fallen asleep in my arms on the walk back to his home. When we reached his home, the locks were on the door. Me and a few other volunteers held him and waited for his mom to return home. When she finally returned, we tucked him into bed. At that moment, I had never felt more love for a child than I did for Jose Luis. He is the most goofy, unsupervised, 4 year old that you will ever meet.
"My semester in Dominican republic will forever be changed all because of that crazy 4 year old! I always try to tell any current and future ILP volunteers to look out for him because I hope they can have as wonderful of a semester as I did, and I know that my semester wouldn't have been as meaning and amazing without him!"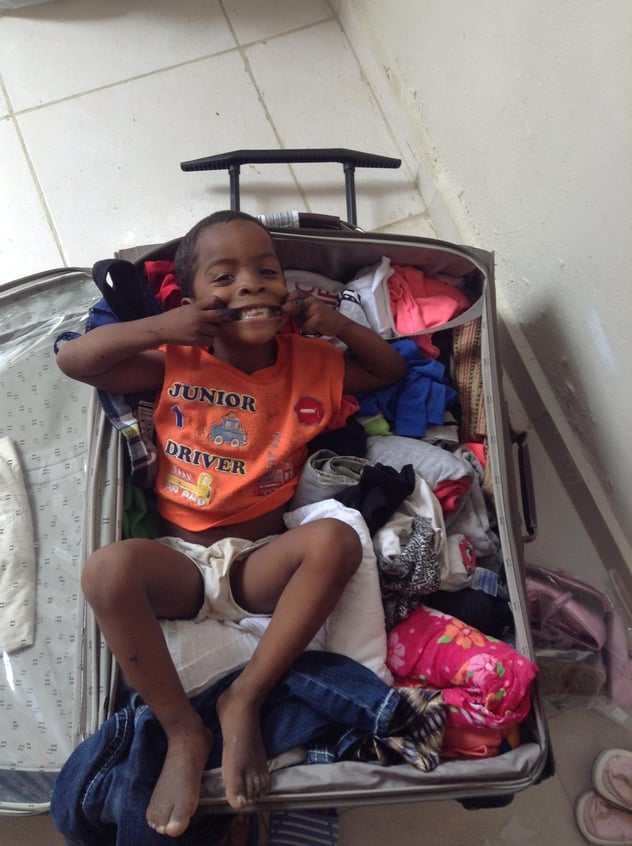 Come make a difference in the DR!
We're accepting applications for volunteers who want to teach English and make a difference, all while enjoying life in the sunny Caribbean. If you'd like to be a part of this humanitarian semester, come learn more about the Dominican Republic: