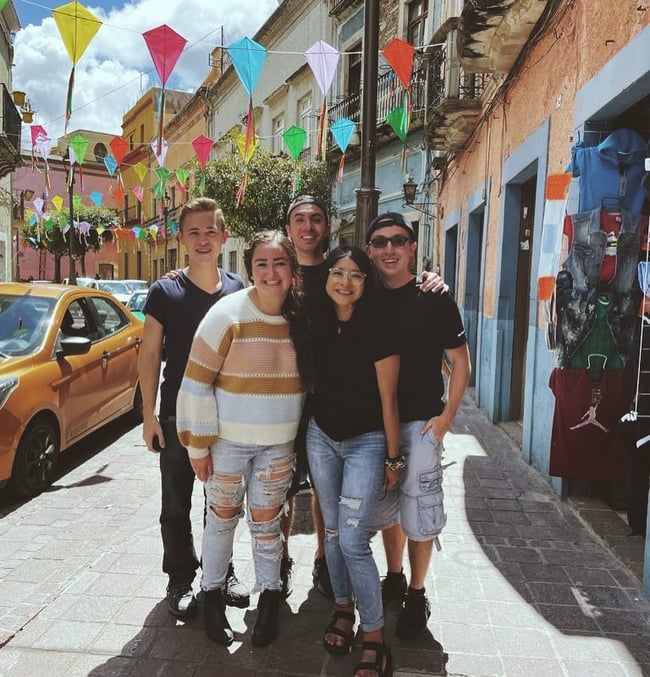 You made the decision to apply to spend next semester volunteering abroad and you're stoked! Have you talked to your parents yet?
You've looked into some favorite ILP vacation spots ... and stalked the ILP Instagram ... and hunted down the treats you need to try abroad ... but there's one or two things that might be holding you back before you volunteer abroad; mom and dad.
We know that happy parents at home while you are teaching English abroad can make a difference in your experience. Here's how to get them excited about your adventures:
ILP Is Here To Help You
There are tons of international volunteer programs you can join, but not all are created equal. Some programs charge those expensive fees only to send you to live in a foreign country to live by all by yourself and to figure out your own schedule.
International Language Programs is different. You'll be picked up by a local coordinator right at the airport once you land in your country and transportation to your school is all taken care of! You'll either fly with your ILP group or join them in your country as soon as you land (depending on which airport everyone is departing from).
You also have support throughout your semester via the local coordinator we mentioned above, guidance from your experienced head teacher, and tips from alumni (we have active alumni groups on Facebook who loved their experience and want to give you help too!).
Here's a little more on the ILP program and the support we provide.
You can also read about another parent's perspective after having two of her daughters volunteer.
Direct Contact With ILP Directors
The ILP program managers also come to each school for a mid-semester visit to personally check on the school and each volunteer teaching there! They also have frequent calls with the head teacher of each group to help problem solve issues that come up.
We give you each director's personal cell phone numbers (and they actually answer it!). If you or your parents need help, you can reach them 24/7. If it's the middle of the day in your country but you really need to talk to a director, they'll answer their phone even though it's the middle of the night in America. Their cell phone numbers are also given on the answering machine at our office, so if your parents call our office outside of business hours, they can still get in touch.
If your parents would like to speak with any of the ILP directors before you apply to be an ILP volunteer, they welcome that! They can email Steve (steve@ilp.org) or simply call our office to schedule a call.
Also, each ILP location has access to internet, meaning you'll be able to use free apps to call home and tell your family all about your adventures. Most phone providers are starting to offer affordable international phone plans as well.
You might even already have free international data/text attached to your plan, or plan to get international data while you're abroad.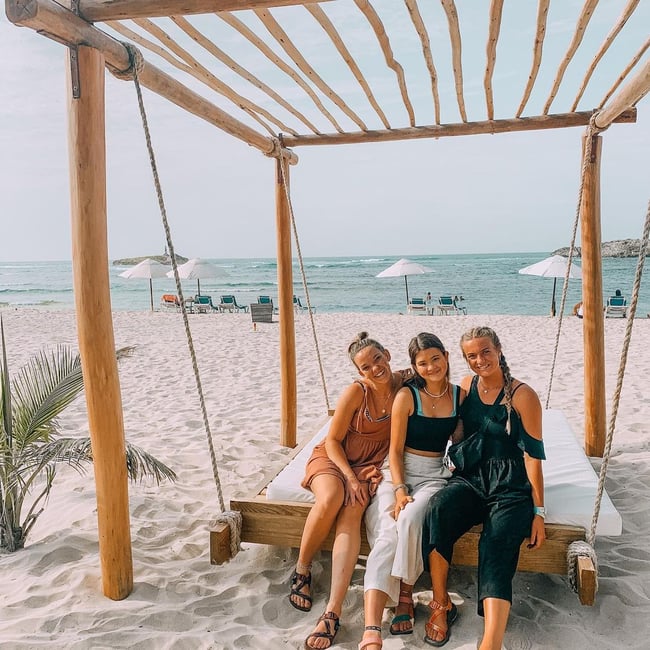 You're All Set With A Head Teacher
ILP sends each group with a head teacher (someone who has traveled with the program before). Your head teacher is there to help answer questions about traveling around a foreign country, teaching English abroad, and help planning your awesome vacations (and anything else you need help with).
Each head teacher has a weekly call with with our directors and coordinators in Utah to make sure every problem is being addressed. Your head teacher will also work closely with your local coordinator, who can be a life saver when it comes to understanding the local language and culture.
You Travel in Groups
ILP's main concern is safety. While you are living abroad, you can explore local ice cream spots and temples ... but not by yourself. When you travel around to favorite vacation spots like Phuket, Thailand, three or more people in your group must travel together.
Your travel plans (like who you are going with, where you are staying, and how you are getting there) are approved by your head teach and our ILP directors in Utah before you are allowed to go.
One small caveat, if you are volunteering in an area where you're living with a host family, there will be times when you're alone either commuting to school or going to meet up with the other volunteers. Since you don't live together, that's just necessary. It may be reassuring to know though that ILP volunteers have been doing this for more than thirty years. Also, keep in mind that ILP directors personally visit the areas abroad and only choose cities that are safer for volunteers to live in (whether they're commuting to school alone or not).
Also, ILP is a little different than many travel programs because we keep high standards. All ILP volunteers sign a code of conduct with standards like no drinking, no dating and being respectful of the country they are visiting.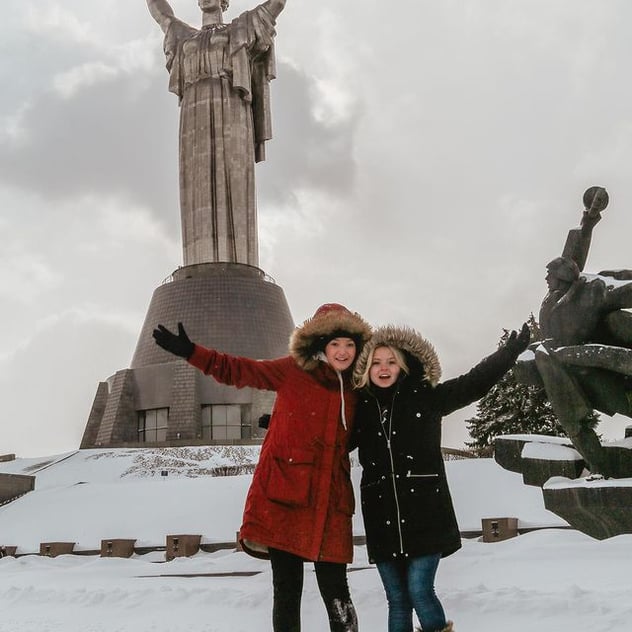 ILP is Affordable
Some programs cost thousands and thousands of dollars just to sign up, then it's up to you to arrange housing, flights, and food for your semester. That's not the case with ILP.
Our programs start at $2,670 which includes roundtrip international airfare, housing, three meals a day for the entire semester, and more. Here's what's included in each program free.
And, if you choose to go back again as a Head Teacher with ILP, there's no program fee for you plus you receive a living stipend! It's a great way to stretch your money further if you decide you want more adventures.
It's pretty telling that we have so many volunteers applying to go back for another ILP semester abroad more than once, right?
Travel Builds Your Resume + Works With Your School Schedule
Your parents might be concerned that a semester in a foreign country will interrupt your schooling, which couldn't be further from the truth. We've had volunteers in the past who have been able to complete online classes while volunteering, and every volunteer can use their experience abroad on their resume.
Teaching English in a foreign country teaches lessons of independence, time management and cultural experience that are hard to find in a classroom.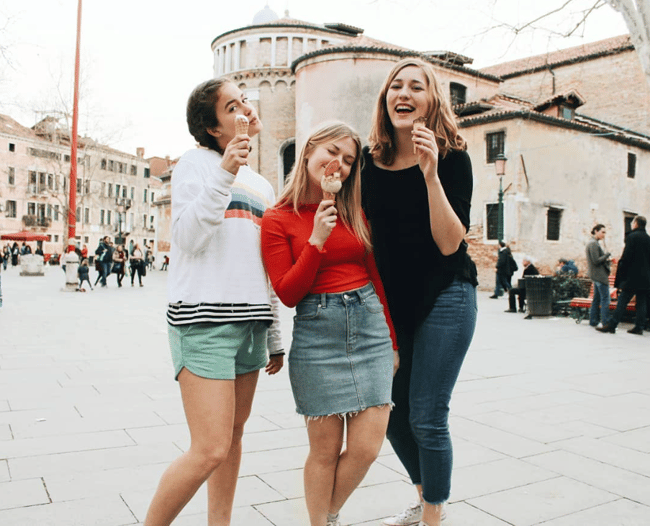 Looking for more info?
On top of all of that, living abroad is an incredible adventure that's impossible to forget. Our alumni love talking about their experience teaching English and traveling once they come home, even if it was years since they went.
If you and your parents would like to know more about how the whole overall experience works for ILP volunteers, click that button.