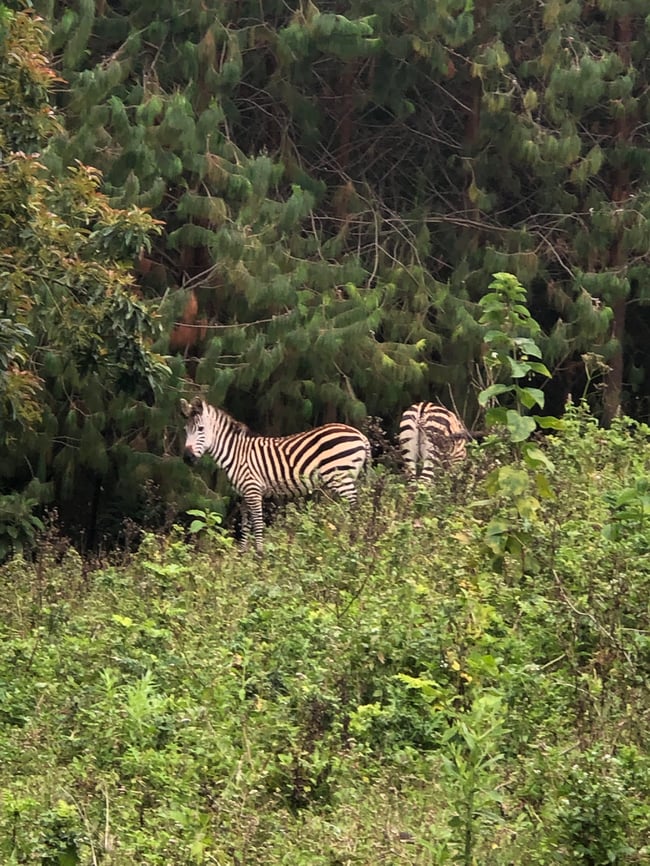 You can seriously take a stroll with zebras when you head to Lake Bunyonyi in Uganda, Africa. While a few things come to mind when you think of spending a vacation in Uganda, Africa (we're looking at you, safaris!), we think we've found actual paradise. Imagine rolling green hills, a pristine lake that's perfect for swimming, and the chance to zip line, hang out in hammocks, or take a stroll to spot zebras grazing outside of your window. Yep, it's paradise! Out of all the places to travel to in this country, our Uganda volunteers said that time in Lake Bunyonyi was their absolute favorite vacation.


---
Dying to see Africa? We thought so!
Come spend a semester in Uganda as a volunteer!
---

Our volunteers spend a semester in Uganda as part-time English teachers, with every weekend off and vacation time to really explore what this country has to offer. And one of the most captivating experiences was the chance to take a walking safari around rolling green hills while spotting zebras. Unreal. To help you have the same unbeatable experience, here are all the details you need to know.
First, About The Zebra Island
There are several islands — 29 to be exact — found on the glittering Lake Bunyonyi, some with several fascinating historical narratives. However, we're here to focus on where to go zebra-strolling, which is all on Kyahugye Island.
The island is near the mainland (making it a cinch to get to), and is full of thick greenery. Picture rolling green hills dotted with towering pine trees and wide-leafed Eucalyptus. It's stunning, and that's even before you fill the scene with black-and-white-striped zebras, among other animals.
Kyahugye Island is the only island on the lake with wildlife, creating a reserve home to many animals, including impalas, waterbucks, more than enough birds (60+ species), and of course, zebras. It's the second-largest island on the lake and was purchased and founded by Emmanuel Tumusiime-Mutebile, the former governor of the Bank of Uganda, who created this animal-filled eco-retreat in 2011.
Now, it's a place to visit while you're vacationing on another island of the lake ... or you can stay here if you want to wake up to views like this. Talk about dreamy!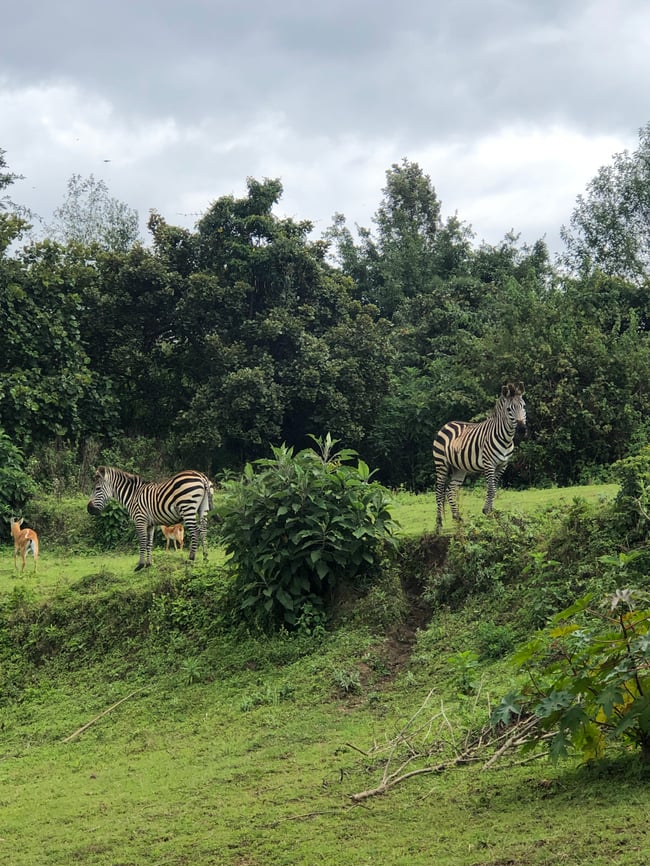 Your Animal-Filled Safari
The main attraction on this island is meandering through the overgrown pathways to see how many animals you can spot in the fields and trees. When you arrive on the island, you'll be in quick contact with a line of guides to take you across the island. It's a few dollars ($5-10ish per person) for a guide. They may give you a little history about the island and may know where the animals typically like to hang out, but it's a pretty chill walk around Kyahugye.
Around the island, keep an eye out for the animals who live here, too. We are all about the zebras, but there are a small herd of Ugandan kobs (antelopes), impalas, waterbucks (large antelopes), donkeys, and even a blue monkey. The monkey likes to hang around the eco-resort here, (and is known to come and say "hi" if you have some fruit in your hand). He's affectionately known as "the President of the Island".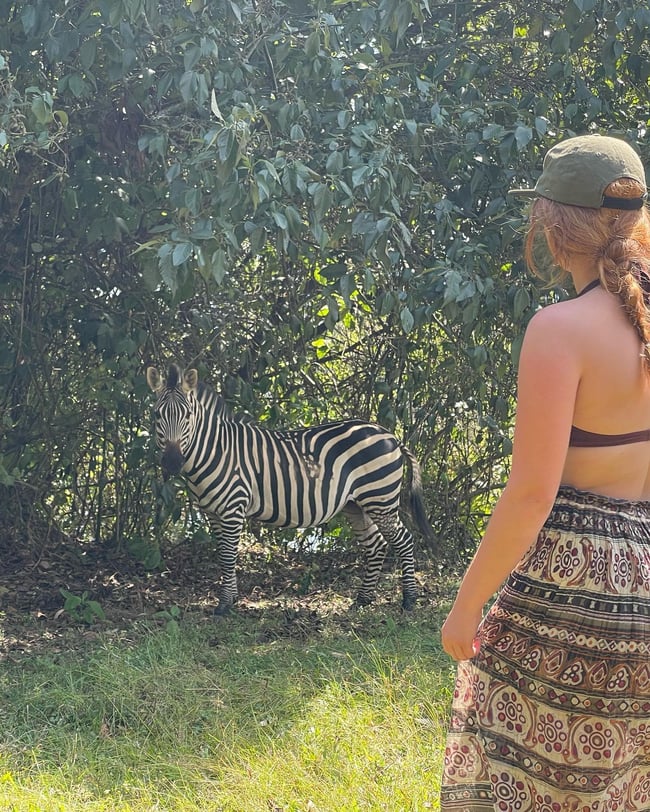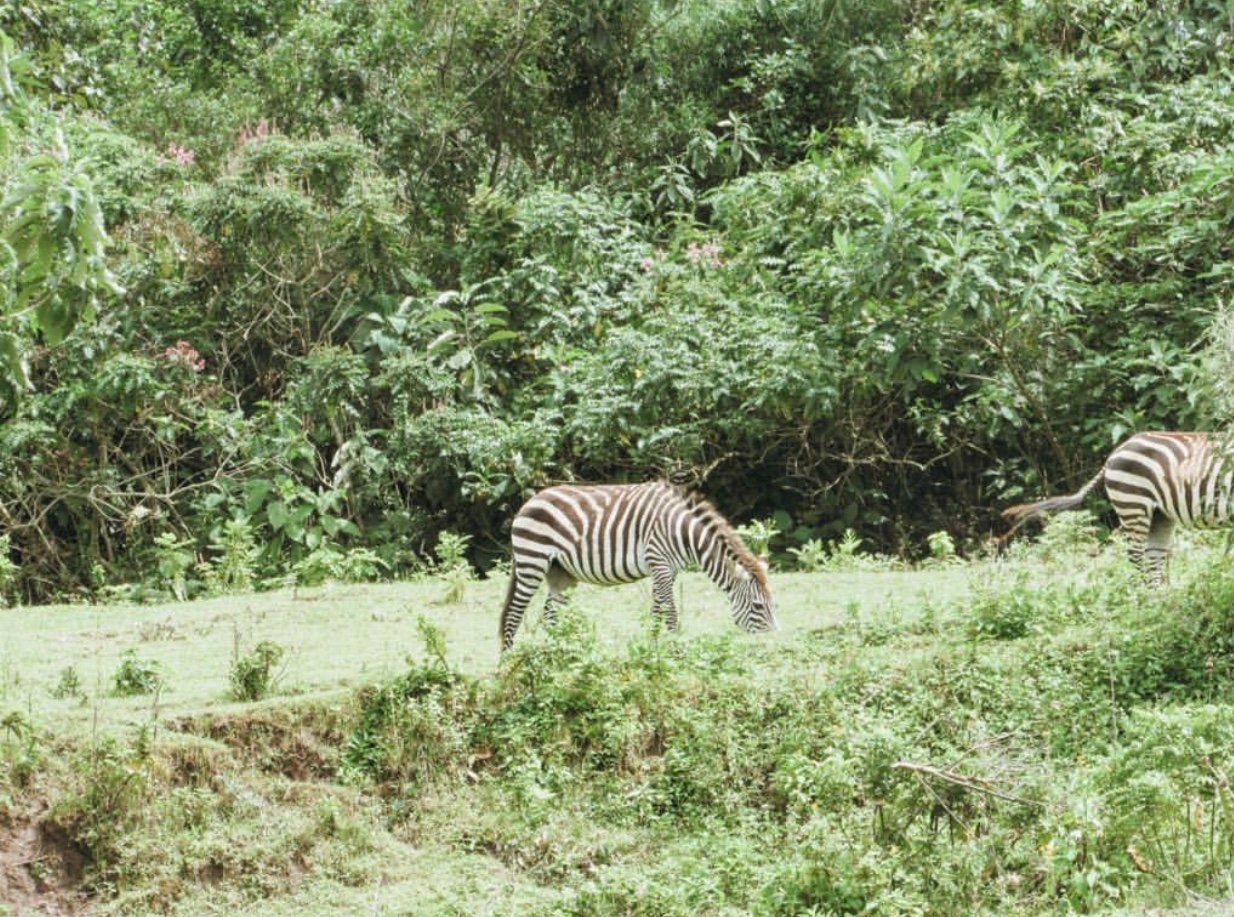 A Few Tips + Things To Expect
What's The Safari Like?
When we say "hike", just know that these islands are full of gently rolling hills, so you won't be trekking up mountains to see the zebras. You'll want to make sure you pack the right shoes to handle some overgrown pathways, but it's nothing intense. It's more like a walking safari.
The trails do get muddy if it's been raining, so plan accordingly.
Plan on being on the island for a couple of hours for the walking safari.
Don't Forget The Birds
You may have already heard Lake Bunyonyi's nickname: "Place of Many Little Birds" — that definitely comes apparent while on Kyahugye. There are separate bird tours you can book through the eco-resort if you're interested, but you're bound to spot some feathered friends even if you're not on the official bird tour. Out of the hundreds of different species found here, some notable ones to look out for include herons, grey crowned cranes (Uganda's national bird), African Harrier Hawks, egrets, woodpeckers and more.
Getting Here
If you're coming to Kyahugye from another island, you'll need to catch a boat here, first. Past ILP volunteers mention that it's easy to get a dug-out canoe here — wherever you are staying should have connections to take a boat out here.
(We have way more info about accommodations here on this comprehensive Lake Bunyonyi post, but know that Paradise Eco-Hub is one past groups have stayed at, with a helpful staff who can help arrange a boat out here for the afternoon). The Kyahugye Island eco-resort also arranges boats back for day visitors. Their website quotes 20,000 UGX.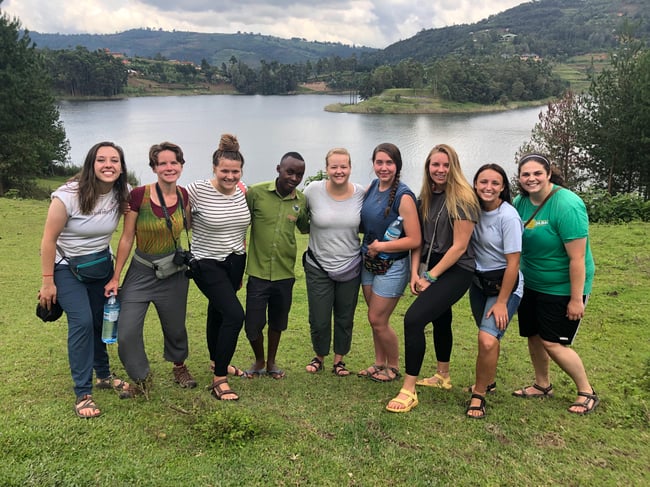 All The Lake Bunyonyi Info
We've done this work for you, too — this Lake Bunyonyi blog post has the details from past volunteer trips here on where to stay, how to get here from Kampala, and the other activities you can do at this lakeside retreat (like ziplining!). Plus there are a few more tantalizing photos that are more than convincing if you're still on the fence about visiting.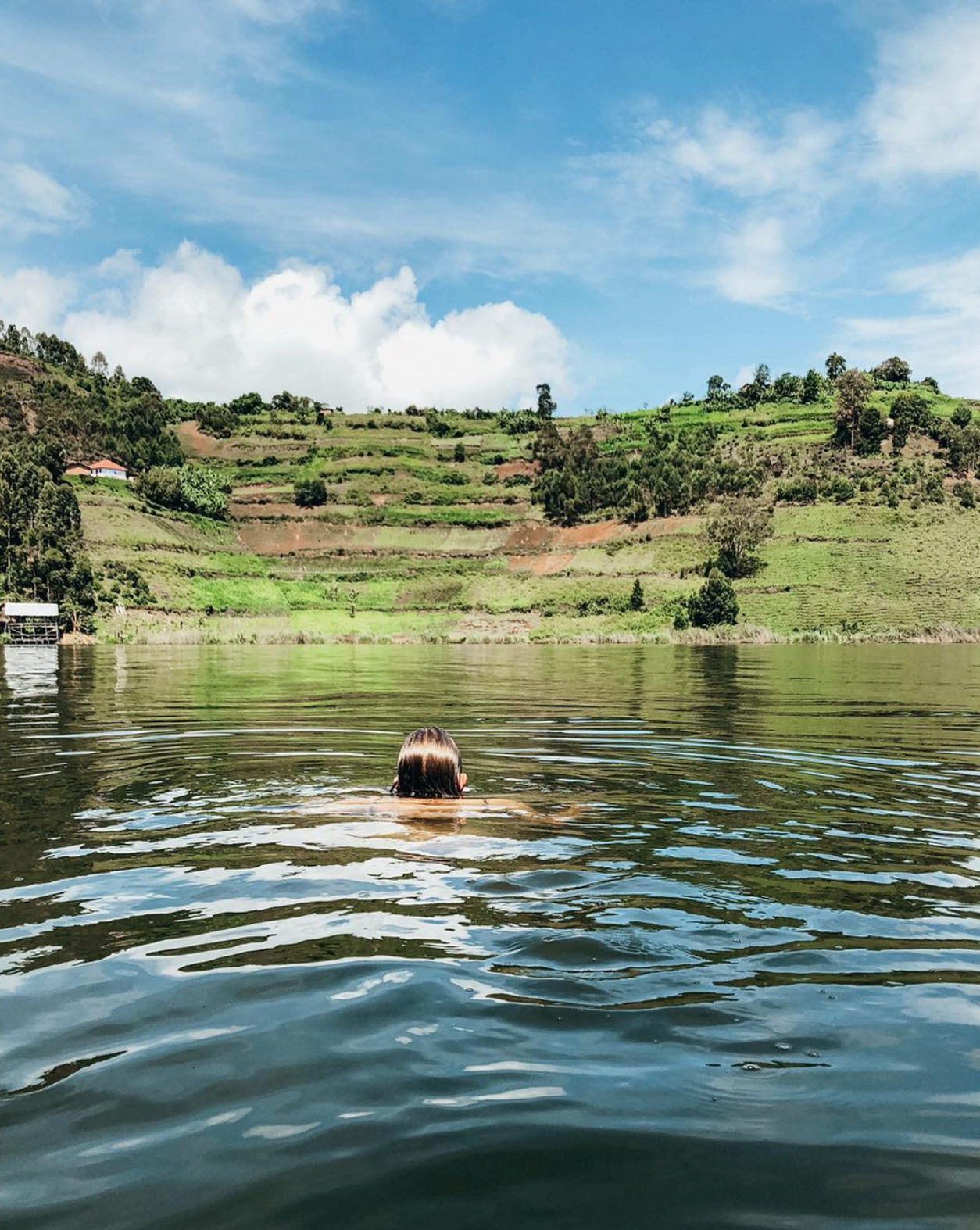 Good news for you!
We're accepting applications for volunteers looking for an adventure in Africa — come spend a semester volunteering in Uganda! We're ILP (International Language Programs) and have had 30+ years of experience sending groups of college-aged volunteers abroad for a semester of travel and service.
We love our program in Uganda and think you may too — learn more here.