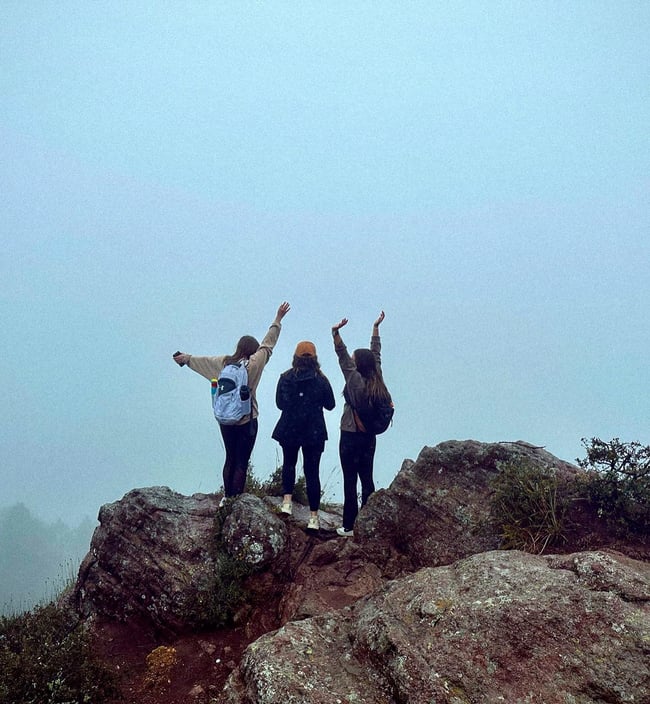 You may think the colorful cities found in this part of Mexico would be the highlight, but we cannot get enough of the hiking here.
Mexico keeps surprising me. You think you know what to expect about a country that seems so close to home, then you're just blown away at everything about this place. Talk to any of our volunteers who spent a semester in Mexico and you'll have to stop them from raving about the magically colorful cities, towering cathedrals, hidden beaches, and island adventures … oh, and this hiking spot, complete with a glittering lake.


---
You can't really see Mexico as a tourist
Spend a semester volunteering in Mexico instead
---

A whole semester in Mexico means you have plenty of time to explore all the best parts (which honestly are the parts most tourists just miss out on). If you're only in this country for a week or two, you just won't have time to hit all the highlights … but that all changes when you're calling Mexico home for a whole semester. One ILP group took full advantage of all of their free time, weekends off, and vacation days on their semester and got the most captivating pictures of this premier hiking destination: El Chico National Park.
A Smidge About The Park
This place is completely unexpected, a sprawling forest filled with hiking trails galore. You wouldn't think to find these sharp rocky peaks and meandering pathways in Mexico, but here they are, tucked away in the state of Hildago. The El Chico National Park is over 100 years old (first established way back in 1898) and was actually the country's first national forest reserve. It's magically pretty, with dense groups of juniper and evergreen trees with little fireflies lighting up the night sky once the sun goes down for the day.
It's now become an up-and-coming option for people looking to escape Mexico City and surrounding cities and step into nature. Some of the mountains peeking out from the forest are prime climbing destinations, but the trails make for some stunning hikes.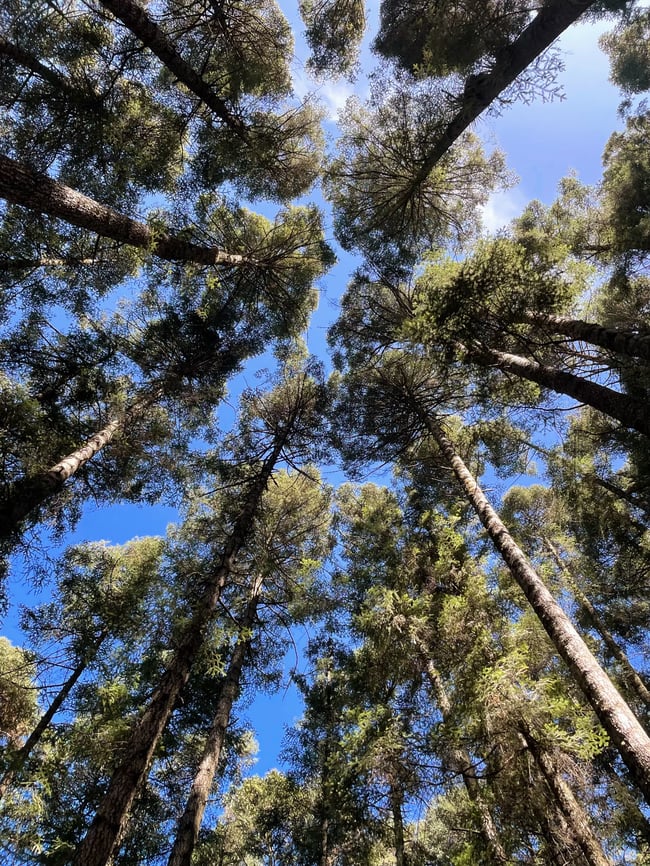 Popular Hiking Trails
While this national park is a must for anyone in the know, it's not as built up as you'd expect. The visitor's center is often empty and maps seem impossible to come by. The trails are pretty well marked (no need for a guide which isn't even an option in the park) but you'll notice that most of the hiking trails either end at or encircle a huge rock that towers over the thick forest. Hiking up on the rocky cliffs gets you an ah-mazing 360° view of the trees below. If you have a sharp eye, maybe you can spot the red roofs of the small mining village of El Chico.
This site maps out a couple of trails to help you picture what to expect, but overall trails are pretty moderate, usually between 2.5 - 7 miles. They are well marked and easy to follow, just make sure you're ready to take plenty of pictures. This is one pretty park.

One group started their day in El Chico by the lake, El Cedral. It's a beautiful lake, and small enough that you can walk around once you are there, then take up one of the trails that takes you up and above the lake. There is a 25 pesos entry fee to access the lake, FYI. There are also horses available to rent and ride up if you'd rather not hike.
Another group recommends starting in the little town and hiking from there, it starts at Campamento Dos Aguas. "The trail cost 30 pesos and took us up to the lookout which is very beautiful."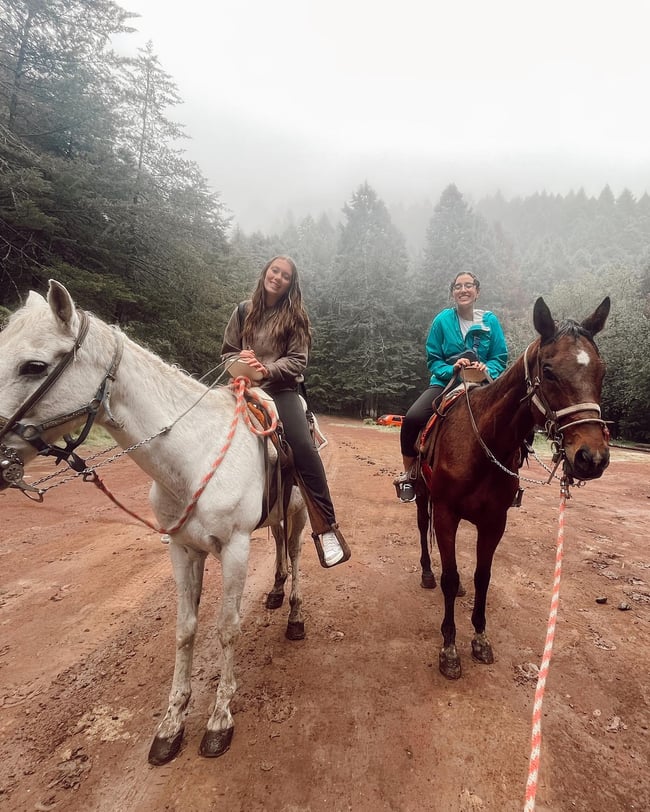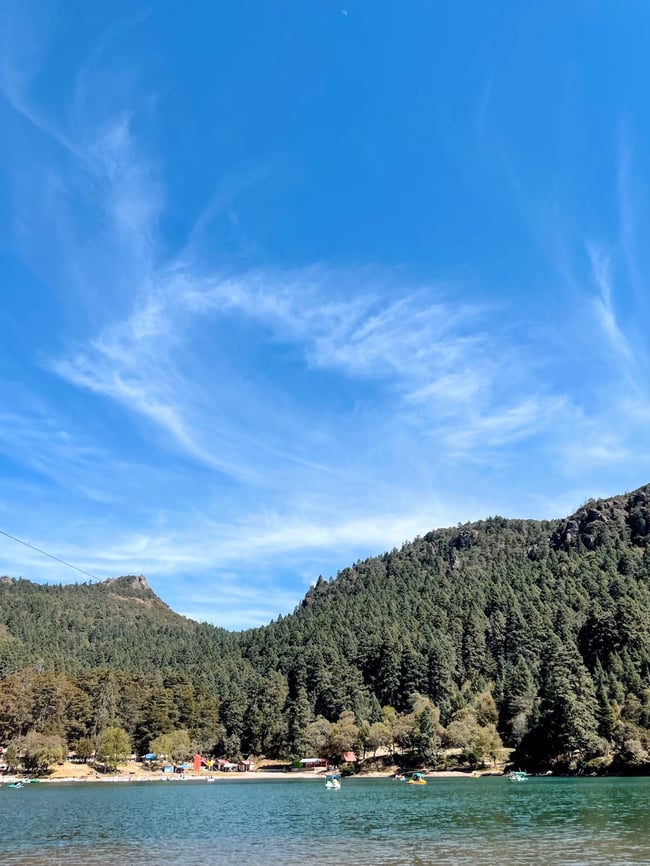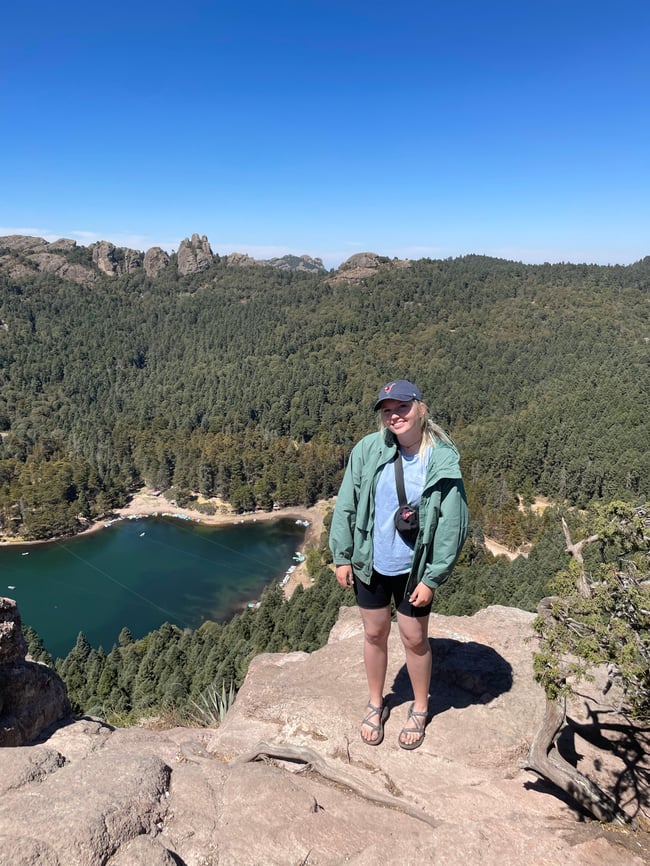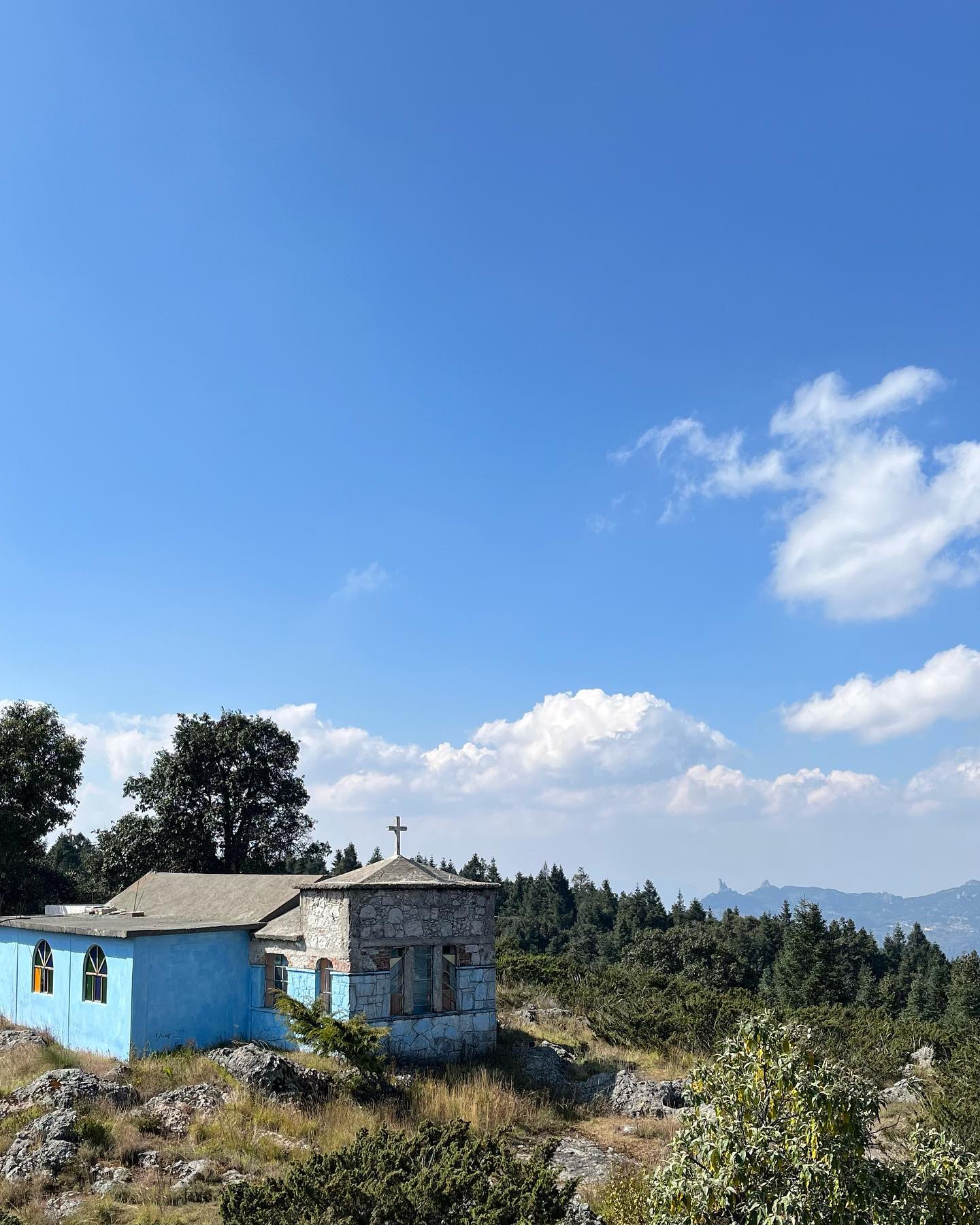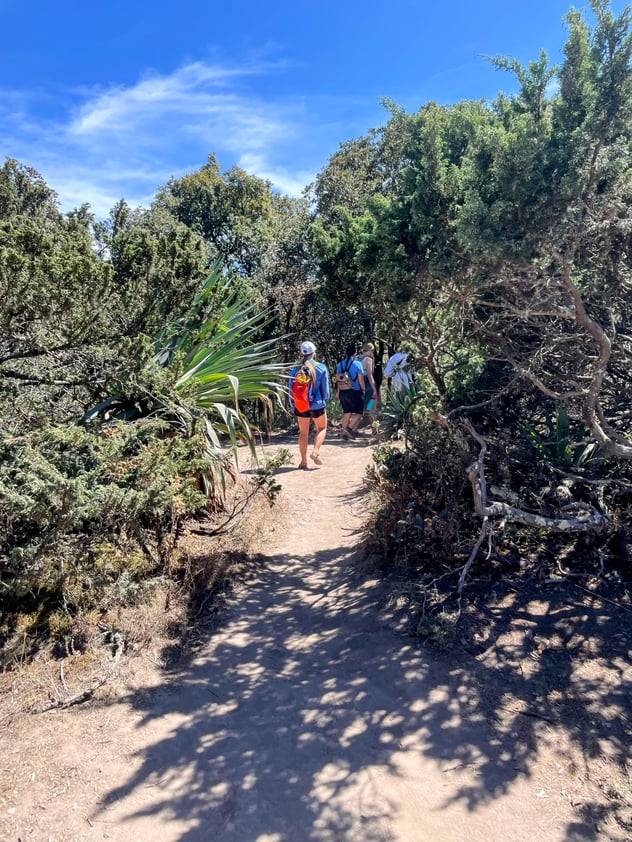 Tips for Your Visit
Park Hours + Cost
The park is open 24 hours on weekends, with more obscure opening times during the week. It's a national forest so access pretty much is open all of the time but you can get some more info on the official website here.
As far as the entry fee, plan on paying $1-1.50 but some hikers mention unstaffed collection points while others say that's just the charge if you're parking a car in the lot. Since ILP volunteers will be coming in via taxi or shuttle, that's nothing to worry about (but it's always smart to have some cash on hand).
Overnight Options
Some hikers are here to really soak up the park and opt to stay inside the national forest instead of heading back to Pachuca for the day (this cool city is just about 20 minutes away, we have more info below). It's an option, just know the accommodations are pretty rustic.
There are affordable lodge options you can check out here.
Pack Some Layers + Snacks + Sunblock
This place gets chilly thanks to the shady trails and high altitude, so it's recommended you bring a pullover or a fleece while you hike, along with plenty of water and snacks for a day hiking around. There aren't resources to count on in the park in all areas, so you're on your own with water and food for a day out in the forest.
One group had this to say: "At the lake there were a bunch of little restaurants that we could have eaten at, but we packed sandwiches from home and granola bars that were perfect for us! We are very glad that we brought hats to wear to keep the sun off us and sunblock because the sun is STRONG there. I think packing a towel or something to sit on by the lake would be way nice as well." Hope that helps you plan (and pack) for your trip!
Food In Mineral El Chico
Other groups have hung out in the little town for lunch with rave reviews. Their advice? Hunt for quesadillas and roasted pecans. Others recommend eating anything with "Nata" in it (a really thick cream), or arroz con léche pastes. Yum!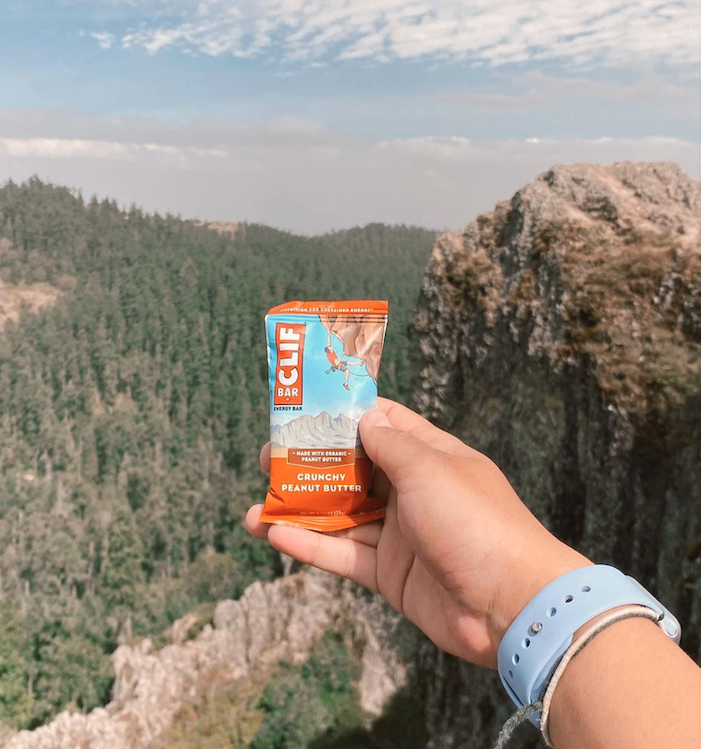 Getting Here
From Pachuca
You can find this gem a few miles outside of the city of Pachuca, which we definitely have a bit of a crush on. This part of Mexico is known for food which is really impressive considering the entire country of Mexico is all about some of our favorite churros, tacos, elote, and other street food finds. There are dishes found in Pachuca that you can't really get anywhere else or ones that have a unique twist, so be sure to spend time there and dish up on pastes, chalupas, and tamales.
From Pachuca, it's just over 20 minutes to get there via taxi, which should set you back around 400 pesos ($15) or so ... but it's so easy to go by combi. In Pachuca, take one that says "Mineral del Chico" on the side (they wait near Mercado Benito Juarez). It costs 18 pesos to go all the way to the town, or you can ask to get off sooner at Valle Diego Mateo (which is soooo beautiful) or at the lookout (Mirador Pena del Cuervo).
Another group said you can also take a combi from Pachuca to the lake. It's just 17 pesos, and drops you off right at the front gate of El Cedral. They come around every 30 minutes or so until about. 7:00 PM to take visitors back to Pachuca. Just ask for for the combi to "El Cedral".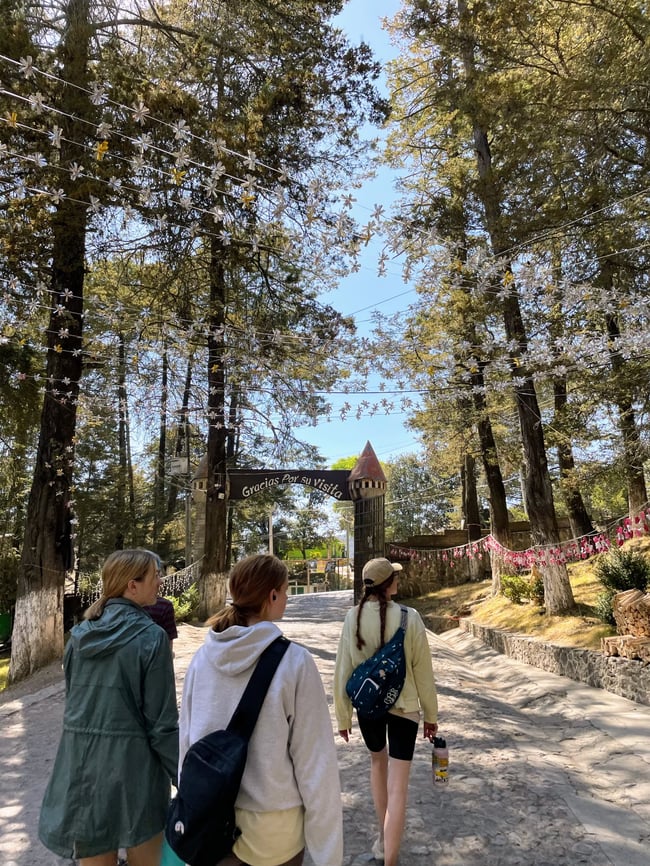 From Ixmiquilpan
Another gem you probably haven't heard about, this city is the gateway to one of our favorite places in all of Mexico: the Las Grutas Hot Springs. There's a bus that takes you between Ixmiquilpan to Pachuca, which we love. From Pachuca, El Chico is an easy day trip if you'd like to add that onto your itinerary! Peek at the available bus schedules here or here. It's around a two hour drive that shouldn't be more than about $4-7.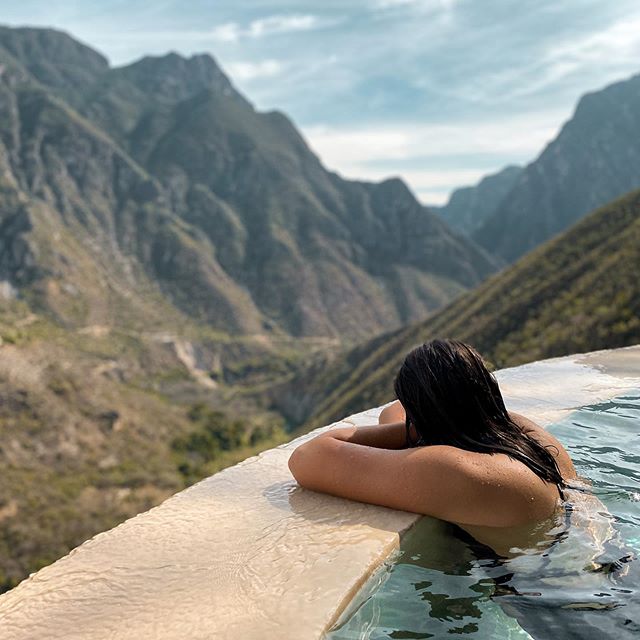 Come travel abroad with us!
ILP is a non-profit organization based in Utah who sends volunteers abroad to teach English and travel around Central America. It's a program geared towards college-age adults looking for an adventure, the chance to step into local life in Mexico, and take some dreamy vacations.