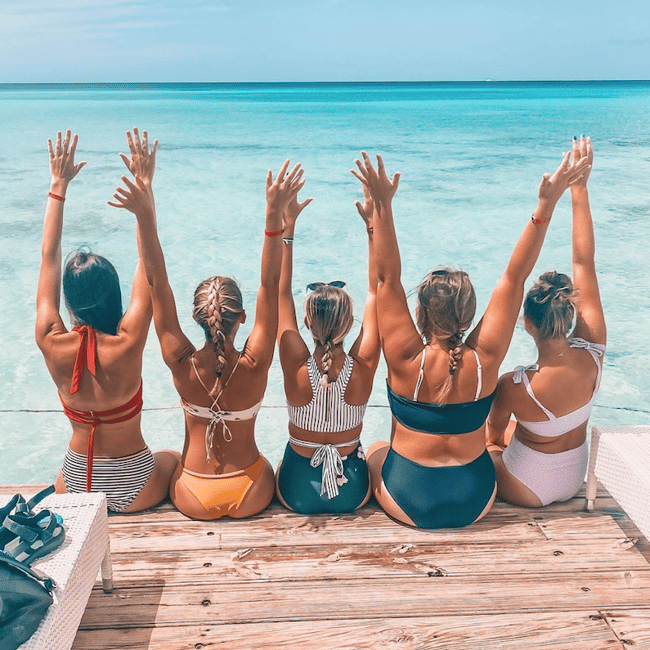 Don't want to forget a single thing about your ILP semester? Find ways to make a free video (easily), the cutest ways to print out pictures, and more ideas so you can keep your adventure abroad on your mind.
More than ever, I've realized that my favorite thing about my trips abroad isn't what I buy and bring home, but the memories and experiences I had in Europe, Asia, and Central America. I absolutely loved my time abroad with ILP and am so glad I came back with tons of ways to remember my semesters serving abroad with these easy ideas.


---
Not an ILP volunteer yet?
Learn more about the ILP Program here
---

Whether you're wanting to make a video of your semester and don't know where to start, want info on the best ways to print out all of the pictures on your camera roll, or need a few more ideas on how to remember your trip, this post has you covered. We have a few options for those who want ways to make free videos, get pictures printed out, and ideas for those who want to come home with a journal full of memories.
All About Videos
I regret not making videos of some of my trips — I just didn't take enough video clips while I was out adventuring, so I'm just stuck with pictures. After a couple of those trips, I knew I wanted to come home with tons of video clips (and tons of pictures) so I could easily make a little video to remember all the sights and sounds of my vacations. I love having them (and watch them more than I thought I would). If you're wanting to make a video of your adventure, I'd recommend taking tons of clips (and tons!) either shot vertically or horizontally depending on what kind of program or app you want to use.
Easy Editing On Your Computer (Free Options)
iMovie
If you've got a Mac, iMovie is a free video option tons of ILP volunteers have used in the past. It's easy to look up a video tutorial on YouTube that can show you how to import your clips, edit them to be the right length, piece them all together, and add music. As a heads up, clips taken horizontally work best for iMovie, although you can still use those vertical clips you took for your Instagram Stories.
This comes installed on any Mac or iPad.
Kapwing
Kapwing is a favorite video editing site, with options to add text, audio, and easily add/trim/or resize your clips. Another perk? Kapwing allows you to export your video and resize it for Instagram, Youtube, Facebook, etc. making it easily shared. They have a few different tiers of access, but their basic package includes a lot like no watermarks, videos up to 7 minutes long, etc. You can also work on this video as a group in real-time, kind of like a Google Doc which is helpful if you're making a video with your ILP group. Videos can be resized for social media platforms, so best to figure out how you want your video to play before deciding on the orientation of your clips.
Photo Editing Apps For Your Phone (Free Or Pretty Affordable)
InShot
InShot is one of the best apps out there for vertical video editing, allowing you to edit clips, piece them all together, and cut out sections you don't want. You can also speed up or slow down your video and add filters, adjust the brightness/contrast/saturation, etc. Audio options are also available through tracks on the app, sound effects, and voiceover (currently, you can't use actual songs).
Available on iOS and Android. Free, with in-app purchases (just so you know, you'll need to upgrade to the Pro version to remove the watermark).
VideoShop
VideoShop is another very popular app that allows you to trim clips, merge clips, add subtitles, and more. One of the biggest perks of this editor is you can directly integrate music via Apple Music for iOS users. Once finished, your video is easily shared via Instagram, Facebook, and more.
Available on iOS and Android. Free.
Splice
Splice is a top pick for those wanting to quickly piece together multiple clips easily, with control over transitions. The app includes a large music library too, so adding music in a cinch. It's from the makers of Go Pro who focused on making a powerful video editing system that's easily done from your phone.
Available on iOS now, and supposedly Android soon, according to their website.
1 Second A Day
1 Second A Day is a favorite app used by a handful of our volunteers to remember every single day of their semester. Through the app, you upload video clips that are each 1 second, and the app puts them together in a chronological video. You can add music, and the date is found on the bottom lefthand corner of your video so you can remember when everything happened. Just a heads up — video clips taken horizontally are best for this app.
Find it for iOS here and Android here. The price of this app has been around $5 in the past, but now it looks like it's free with in-app purchases.
Magisto
Magisto is an app that's a pretty straightforward way to turn all of your video clips into a movie. From the app, you select the clips (and photos) from your library you want to use, choose an editing style and soundtrack song, put in your title, and you're done.
Available on iOS and Android. Free, with in-app purchases to be aware of that do limit your options.
Instagram
Instagram's highlight feature is an easy way to "cheat" a movie. Just post your videos on a highlight and you're done. Just know that you can't add music to play across all the videos, so if that's important to you, best try something else. However, this is probably the easiest way to make a movie from your semester with those vertical clips.
Available to iOS and Android. Free.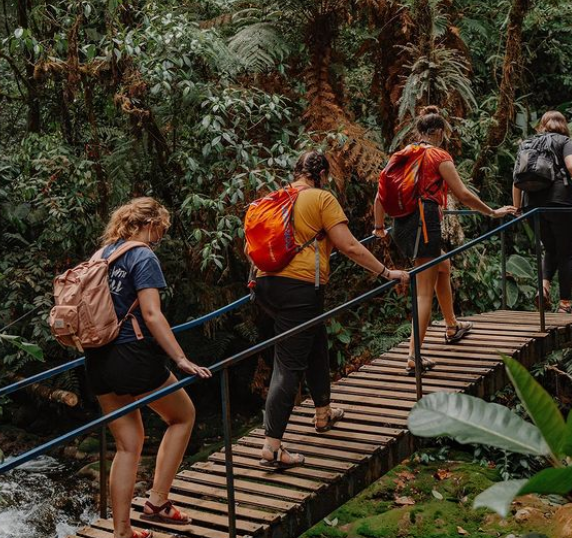 When It Comes To Pictures
If you're a photo-taker on vacation, you'll want to know what camera to bring on your semester and what to do with all of your travel pictures so they don't just sit on your camera roll. This blog post is full of ideas on what to do with alllll of your travel pictures, including more brands for printing, how to get pictures printed for free, more companies for book-making, and a few other sites that let you turn your pictures into postcards or gift tags. You'll want to check it out.
Printing Your Pictures
I think my favorite thing from my semesters are the pictures I took while abroad. I have printed out my top pics in these cute 4x4 squares and taped them on my wall in a huge grid in my bedroom — I see it every day and it makes me so so happy. Companies like Artifact Uprising and Parabo Press are a few to check out, though there are tons of others. You can also pack up your Polaroid camera which automatically prints out pictures as you take them.
Printing A Book Of Memories
I have also printed off pictures in a book which is just so fun to flip through years later. I particularly love something like Chatbooks which lets you just upload your entire camera roll and it prints it off into a darling book just full of pictures. It's a really easy way to put your travel pictures somewhere they'll be seen, rather than just your camera roll. That link above has tons of companies that can print out a book for you depending on your style and budget.
Editing Your Pictures
One major tip I'd recommend before printing your pictures is to edit them all similarly, so they all fit together. One easy way to do that is by getting a set of presets by a favorite Instagram photographer's style you like. Here's a list of my favorite Instagram presets to check out.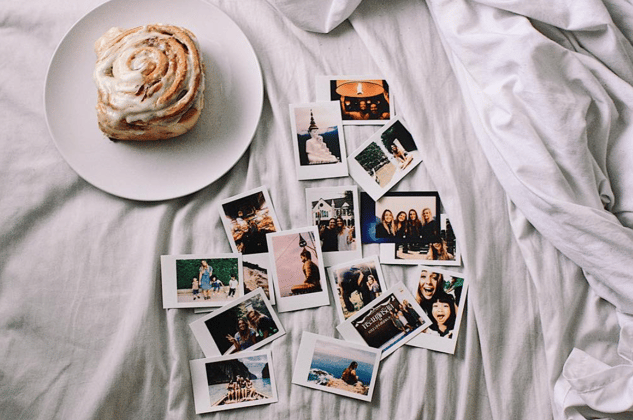 A Few Other Ideas To Try
Postcard Journals
Looking for a few other ways to remember your semester abroad? I love the idea of this postcard journal where you write yourself postcards while traveling and mail them home. When you get back, you have a stack you can easily make into a little travel book of your adventures.
Journal Templates
If you're into journaling, you can adapt these bucket list journal templates to be a list of the things you accomplished, complete with little Polaroid pictures or ticket stubs to create a collage of your memories.
Collecting It All
Collecting things is also a way I love remembering my travels. I have a jar full of things from my study abroad in the Middle East — business cards from this beautiful tapestry store, a seashell from the beach, a shard of salt from the Dead Sea, a soda bottle cap with a label in Arabic, etc. Collecting business cards, postcards, pamphlets, ticket stubs, etc are all ways to create a collage of things you saw and did while you were away.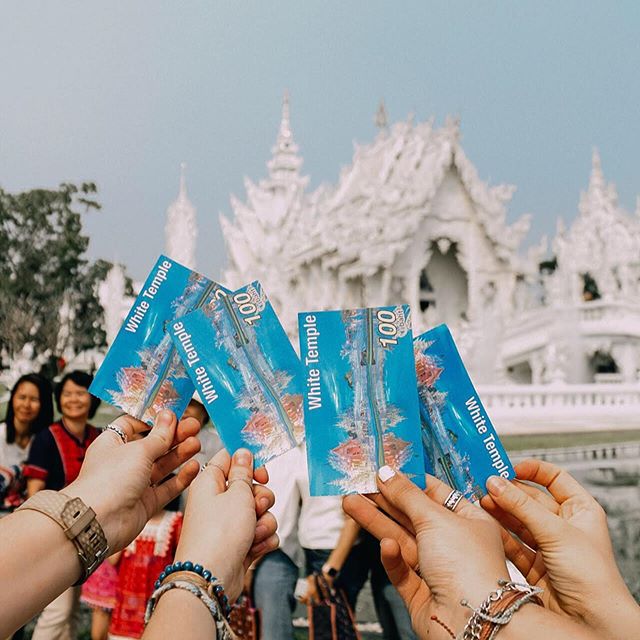 Wondering how to spend a semester of traveling and teaching abroad?
Come spend a semester living abroad as an ILP volunteer! International Language Programs send volunteers abroad to countries all over the world to make a difference and do a lot of exploring. This way, you have months instead of just a couple of days to make memories.