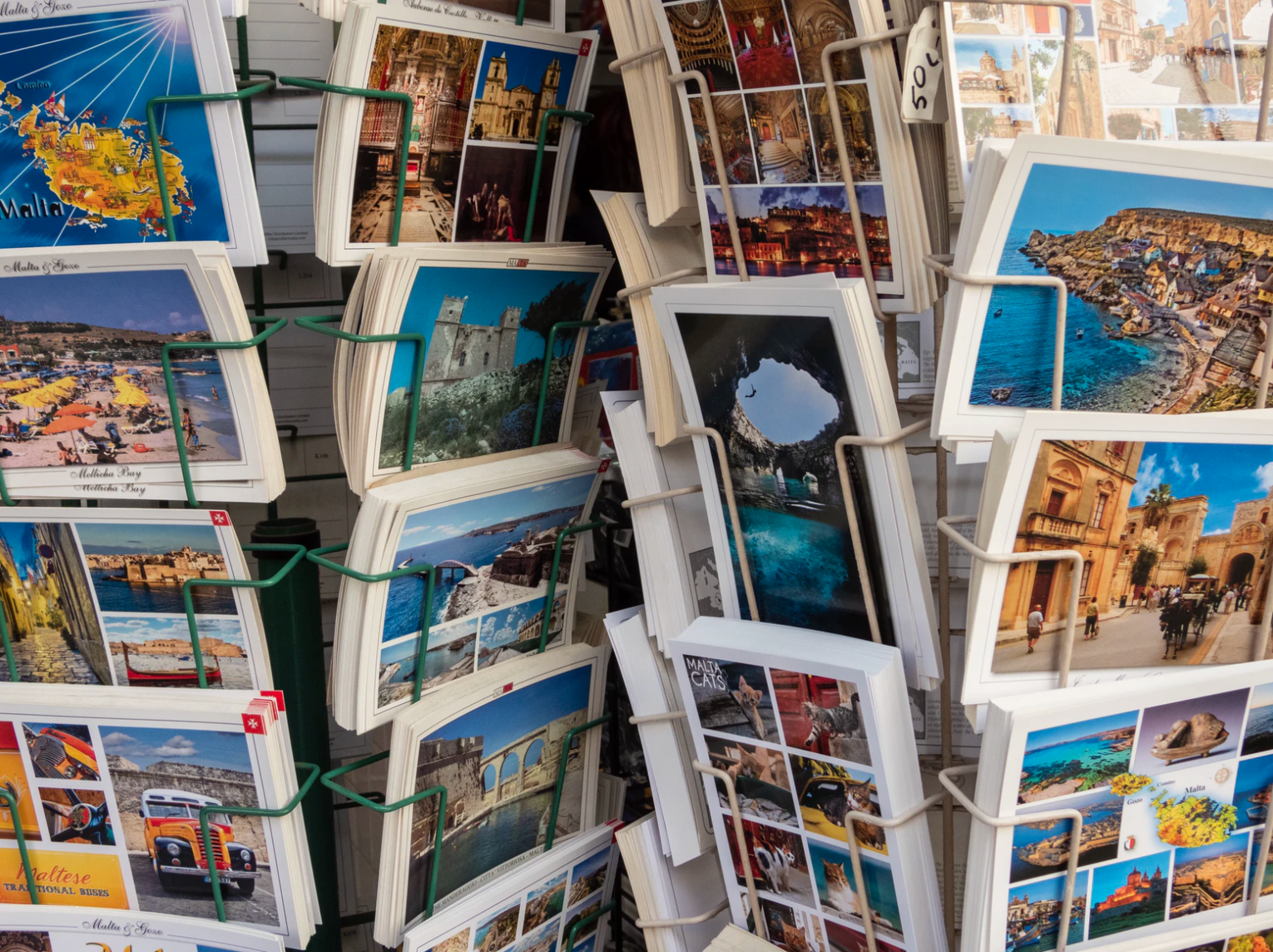 My favorite souvenir (aside from the memories) are images of the places I traveled to. If you're on a budget, this is one of my favorite ways to have keepsakes on my adventures!
On my first trip abroad, I bought a lot of souvenirs. I mean ... a lot. Like my bag coming home was jam packed full of them. But since that time I've traveled to a few more countries (actually around 30) and if I could go back and tell myself one thing it would be : forget the souvenirs and trinkets, just grab a postcard.
---
Are you a traveler on a budget like me?
I put together a bunch of the tips I use to travel affordably!
---
If you're not much into sitting down and writing a typical journal but want to remember all the rad adventures you have on your trip, this postcard journal idea is for you.

We'll break down the whole process to make it easy-peasy.
What Is A Postcard Journal?
Honestly, it can be whatever you want it to be — but it's an easy and budget friendly way to create a memory of your travels. Basically just start your collection of postcards and compile them together to create your trip's journal or even display it as decor when you get back home.
If you're spending the summer in Thailand or taking a semester off to volunteer in Costa Rica like our ILP volunteers do, you're going to travel to lots and lots of places during that time. Or maybe you're backpacking Europe and seeing 10+ countries that trip. Instead of spending the money to buy a souvenir from every place you visit, grab a postcard. They're slim, don't take up precious space in your backpack, crazy cheap, and such an easy way to have a keepsake from that city.
Finding Postcards + Making Your Own With This App
Another bonus for this kid of keepsake? You can find postcards in literally every city you visit, and they are not hard to find. Anywhere you find tourists, you can almost always find a postcard. Postcards are sleek, light, inexpensive and never going out of style.
Plus, there is this app we absolutely love especially if you're planning on making a postcard journal. MyPostcard lets you choose a picture from your camera roll, write a message, and send it off — meaning you can make postcards from the pictures you take! The company prints and sends it off, with shipping around $2.50ish. Love this idea so so much.
Learn more on MyPostcard's website.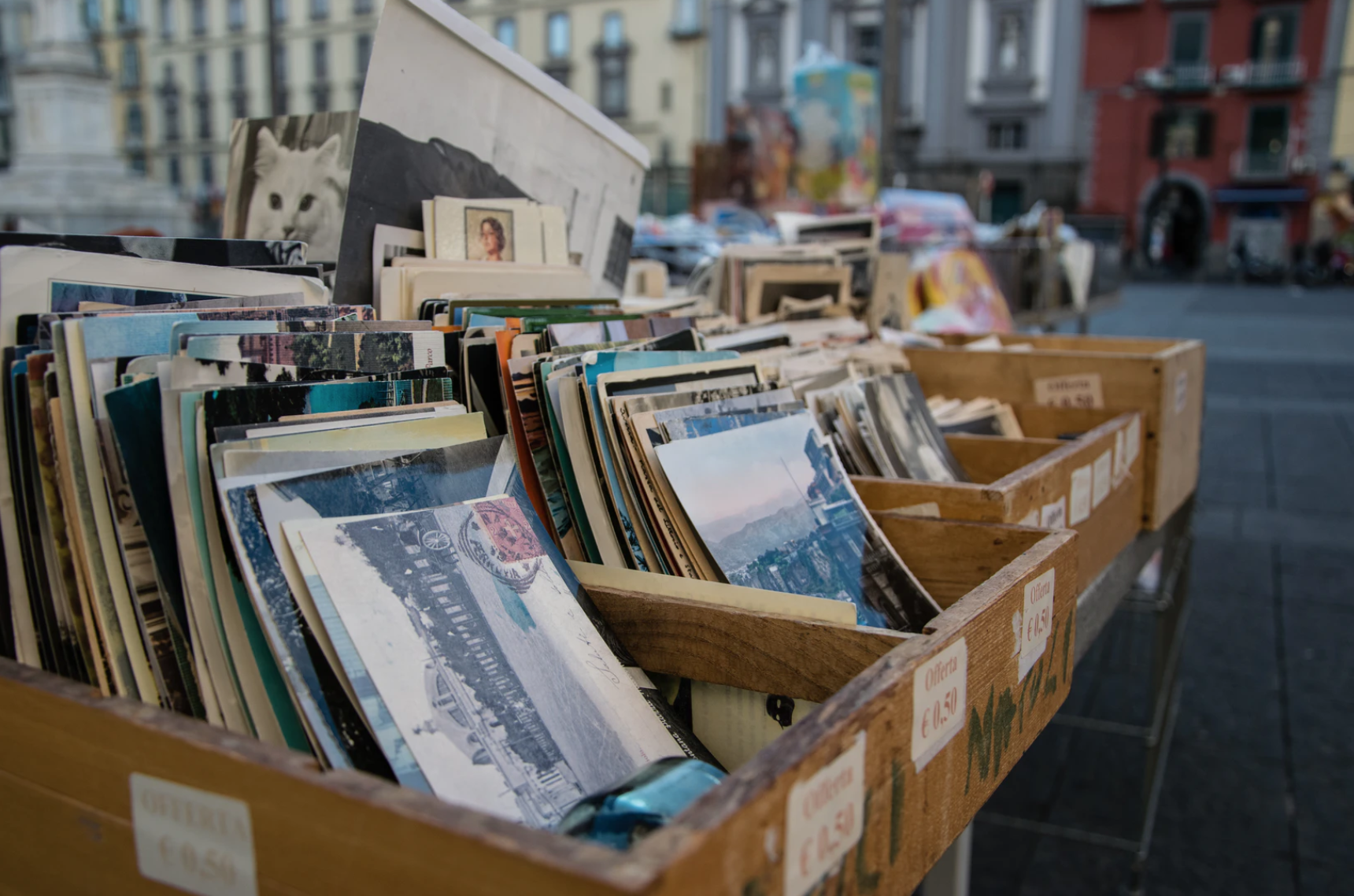 Get Some Inspo
Need some inspiration before you get started? Head to the trusty Pinterest and search "Postcard Journal". Tons of examples will pop up for you. I love how creative some travelers have gotten — you could add extra pages where you tape in keepsakes like your bus ticket to the cute little town in Mexico, the menu from your favorite cafe in Ukraine with your go-to order circled, or even have friends that you meet on the trip write you a little note. I also love the idea of organizing by adding tabs so that you can easily flip to particular trips or parts of the world.
If you're looking for something super minimalistic and effortless, just grab some 3-hole rings and simply compile your postcards that way. You really don't have to add much because the photos totally speak for themselves.
Another idea? You could write a message to yourself on the back of each postcard with a summary of what you did in that city to look back on years later.

You can even staple postcards into an existing travel book or journal to add some images to all the things you've written. Really, you're just using postcards to help you remember your trip and the ways to go about this are endless. Get creative. The good news is you can't do a postcard journal wrong.
The more you travel, the bigger and better it gets!

How To Make Your Postcard Journal
First, you'll need to do some traveling right? You don't have to be jet-setting around the world, I'm a total fan of road trips. But I have to admit, I'm also a major fan of traveling to other trips and experiencing new cultures.
That's what volunteers who spend their semester abroad with International Language Programs get to do. They're doing service about 20 hours per week, but the rest of their time is totally free to explore (plus they've got vacation to do further traveling). If you're an ILP volunteer you'll have weekend trips where you'll visiting new cities or having other adventures ... trust me there will be a lot! Just buy a postcard every time you go somewhere new. You can either mail them to yourself for a fun surprise when you get home, or just collect them throughout the semester and pack them in your suitcase.

For me, I like the idea of writing on your postcard about what you did that day or a silly memory from the trip just to make sure you remember all the details. In my experience — even the things I told myself I could never forget were hard to remember after a few months of so many fun, amazing experiences. You'll quickly learn that each and every day as a volunteer with ILP is filled with some crazy story that you'll want to remember forever.

Once you get home from your trip, just assemble it however you'd like using the inspiration and ideas you've gathered. And don't forget to show it off! It's such a cool way to show all the adventures you've had.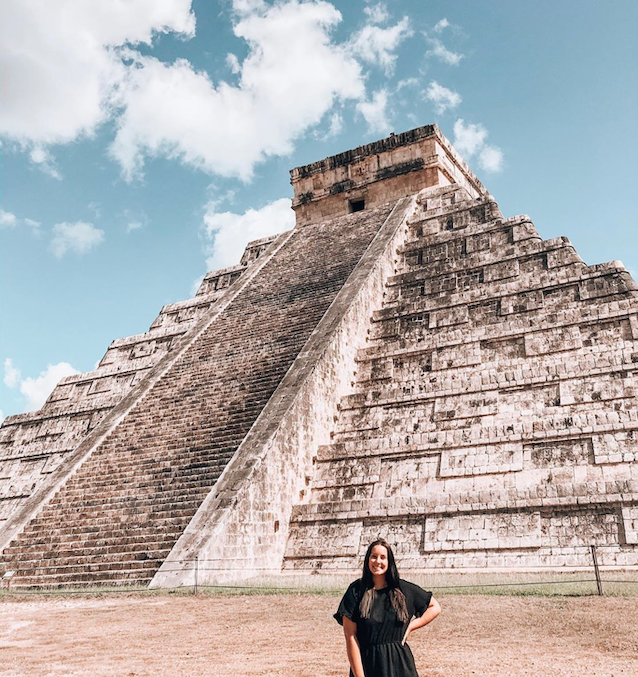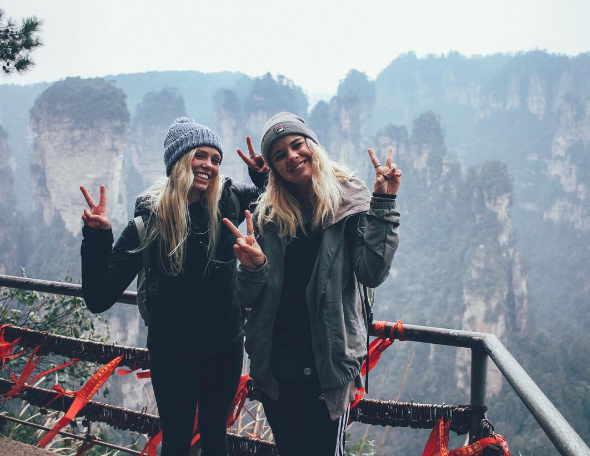 Now, all you really need is to get to traveling and
collect some cool postcards, right?
Volunteering for a semester with ILP is a great way to start visiting new places in an affordable way — we have programs in these countries and you'll have plenty of free time to visit new cities in those countries, or even several new countries while you're abroad.

Click that button to learn more about how our volunteer programs work and if it's the right fit for you!