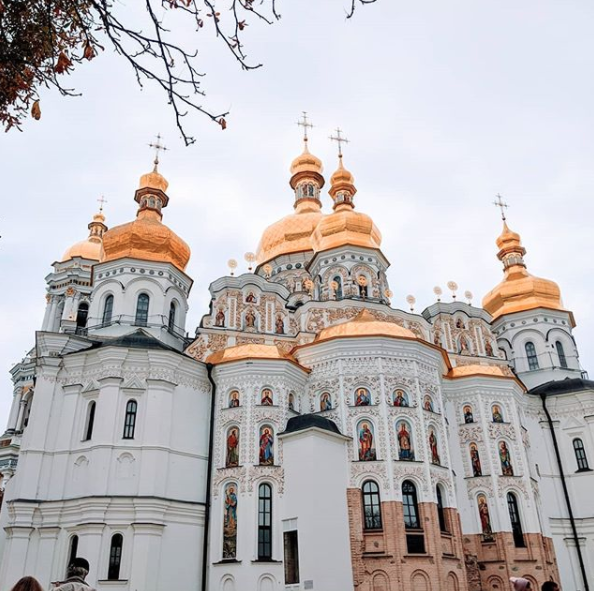 One of the biggest concerns I had before traveling to Eastern Europe was not knowing how to get around — but when you have details on the trains, buses, and handy apps, you'll be able to visit every charming little city on your bucket list.
---
Come spend a whole semester living in Europe
All about volunteering in Ukraine with ILP
---

Figuring out the secrets of getting around the country you're traveling around is a game-changer. I was so worried about figuring out where to go when I was living in China for a semester, but that all washed away when I got the details on handy apps and figured out the train systems. After just a couple of weeks, I was zooming around every other weekend and spending vacation time in the dreamiest cities.
And it was no different when I was volunteering abroad in Eastern Europe with ILP! Even though I didn't speak the language or couldn't even read it, I was able to see all the spots I wanted to. If you'll be spending any amount in Ukraine, this is the kind of info you're looking for!
A Bit About Transport In Ukraine
Ways To Get Around
Volunteers spend lots of time in Kiev, the capital city. When you're in Kiev, you'll rely on the metro, buses, and little taxi buses called Marshrutkas. You'll find Marshrutkas around other cities in Ukraine, which is why we have a helpful app to download below, just to help you get around while you're on vacation. Planes and taxis are also options, of course (but both tend to be more expensive than trains and local buses, respectively).
Ukraine only has three metros (right now), with Kiev as the most impressive. But if you travel to Kharkiv or Dnepropetrovsk, you can admire that subway system too. Because you'll be riding the metro quite a lot during your semester as an ILP volunteer, we have this handy guide about the Kiev metro that walks you through everything: how to buy tickets, where to find the metro, and about getting around — there's an app that makes it easy.
Take Trains + Planes (And A Note On Buses)
We'll get to the dreamy vacation spots you can explore while in Ukraine in just a minute, but just know you can see so many on a weekend thanks to short little flights and overnight trains. Another word to the wise? "Avoid buses like the plague" for long-distance journeys. They are fine for a 2-4 hour little jaunt, but the roads tend to be riddled with potholes and a handful of volunteers mention a bumpy ride, even for those not prone to motion sickness. It's a very affordable option that's fine for short journeys, but if you want a long, overnight ride, go on a train.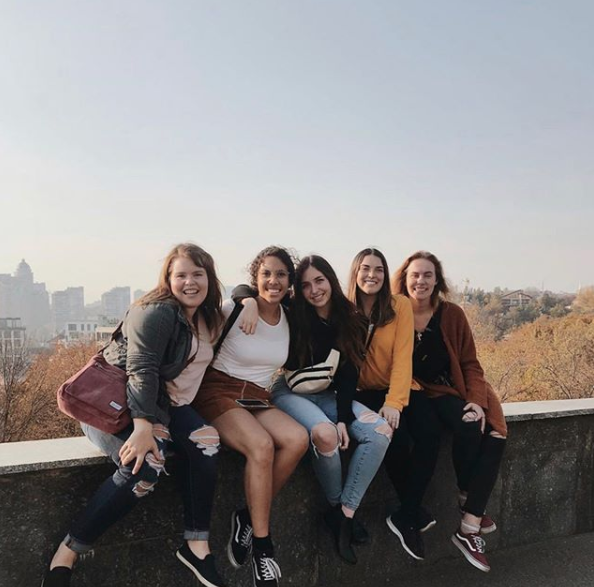 Traveling By Train
This way of getting around gets its own sections because it's going to be your best friend if you want to see a lot of Ukraine and save money while you do it. Volunteers have figured out you can visit so many of our favorite cities and monasteries in Ukraine by hopping on an overnight train, which is genius. That way, you arrive to a new place in the morning, have all weekend to explore, then can be back in time to teach on Monday. For those looking to do a lot of traveling on the weekends, you'll want to know all about the trains in Ukraine.
Types Of Trains
There are a couple of different kinds of trains you'll run into:
Daytime Trains (fast trains from city to city) are quick, clean, and comfortable. Picture airplane-like seats with amenities like air-conditioning. They're quick, traveling about 140 kilometers per hour.
Nighttime trains (or overnight trains) are quite popular with our volunteers. They move slower and most compartments are fitted with beds instead of seats. These trains are sometimes newer or date back to the Soviet-era which is a neat slice of history. You'll be able to choose from three or four classes. Volunteers typically book 3rd class (Platskart) or 2nd class (Kupe) compartments — the first class is very luxurious and expensive.
There are also local trains which are the slowest and very affordable.
How To Book Tickets
Use this website. Their site is in English so it's pretty easy to navigate. You'll type in your destination, select the time, and the date, and see what pops up. From the available routes, you're able to see the departure and arrival time, as well as the total time for the trip. The site also shows you how many seats are available in first class and second class. Once you choose a seat class, that opens up a little "map" of the train car where you can select your space and the price.
A Few Tips
Straight from our volunteers, they suggest you "buy as early as possible and try to get a bottom bed (odd numbers!). I recommend buying the lowest class-cheapest — it's not bad at all!". Most suggest booking train tickets as soon as you know the dates of your trip, but 2-3 weeks in advance is a good guideline especially for the more popular train routes.
Locals tend to smoke in the "in-between" compartment, so maybe score seats or beds in the middle berths so you're not catching cigarette smoke whenever the compartment doors open (if that's something that could bother you).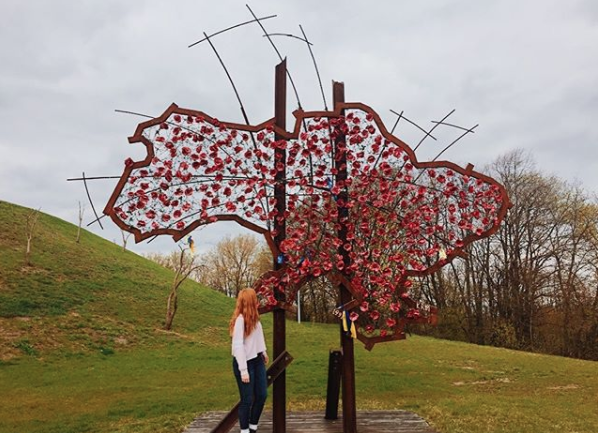 All About Flights
Taking a quick flight to other spots in Ukraine is also pretty popular, but tends to be more expensive than train journeys (but are much quicker!) In general, most of our volunteers travel and vacation around Western Ukraine, which is easily reached via train … but sometimes, you can get a pretty good deal on a flight over to some of our favorite spots to check out.
Where Are The Airports?
In Kiev, you'll run into two airports — Kiev Boryspil (KBP) and Kiev-Zhulhany (IEV). You may also want to know about the airport in Lviv (LWO) and Odessa (ODS) which are two very popular places to spend a weekend, or longer. Those are probably going to be the most used airports during your ILP semester.
However, if you want to get more off the beaten track, fly into Chernivisti (CWC), Uzhgorod (UDJ), or Ivano-Frankivisk (IFO) which are just a smattering of the hidden gems you can find in Ukraine.
Scoring Cheap Flights
Most of our volunteers are partial to using Skyscanner and Kiwi. When searching for flights, keep an eye out for budget airlines that fly within Ukraine like Lot, Windrose, UIA (Ukraine International), Belavia, Wizz Air, and Ryan Air. You'll want to book as early as you can to help nail down the cheaper flights.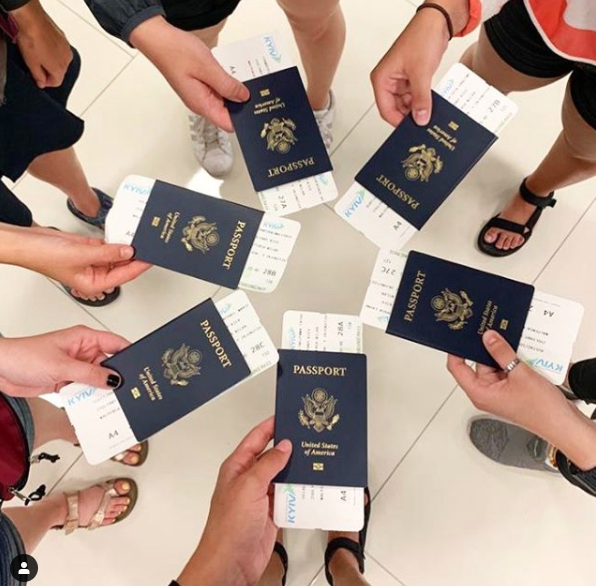 Download These Apps
2GIS
As a reminder, you'll use a lot of buses, the metro, and taxi buses called Marshrutkas once you reach the city you're visiting (whether you get there via train, plane, or bus). The best way to figure out how to get around the city is by using the 2GIS app — it's a total lifesaver!
It's a map app that uses GPS to figure out where you are so when you type in where you want to go (that cool museum, the famous monastery, a bakery for breakfast) it will tell you exactly which bus, metro, or marshrutka is fastest. It will also show you which bus stop, how many stops, and how far you will need to walk. It is a major game changer! The Marshrutkas usually get you more places and more options.
Get it for IOS here and Android here.
Google Maps (Not Apple Maps!)
Google Maps is the way to go while in Ukraine — too many volunteers have run into issues using Apple Maps. I really love using Google Maps because you can pin all of your go-to spots, and download the map so you can use it offline.
This blog post on Google Maps outlines it all, plus gives you a few more pro tips to use in Ukraine + any other country you might be visiting.
Uber + Uklon
When you aren't able to take a local city bus or taxi bus, taking a taxi is your best bet. And in Ukraine, there are a couple to know. You've probably heard about Uber (get it here on IOS and here on Android) is popular, but our volunteers also really like Uklon. It's like Ukrainian Uber and is sometimes a bit cheaper.
Get it here on IOS and here on Android.
A Few Vacay Ideas In Ukraine
You have a lot of help when it comes to the blog. For a full breakdown of what we love to do in Kiev, you're covered. If you want to know a few of the secret gems Ukraine is hiding, there's a post for that. You can also find way more by heading to our blog and searching for "Ukraine" to uncover even more favorites.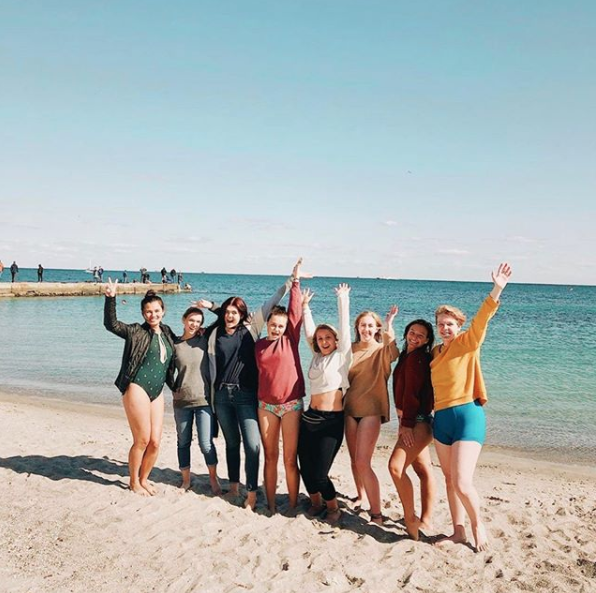 Europe's waiting for you
Come live in Europe for a semester, teaching English and traveling around with a group of college-aged volunteers — yep, it's a good as it sounds! If you have a few more questions about what a semester with ILP is all about, we're here to answer all that and more.